If you're a business owner, then you know that Instagram is a great platform to sell your products.
But what is the best way to do it?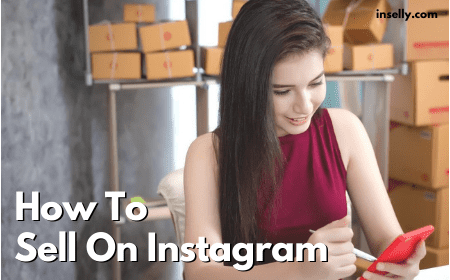 In this post, we'll explore how to sell on Instagram and some of the most effective methods to do it.
We'll also provide some tips on where to create your online store (in case you don't have one yet), the benefits of selling on Instagram and overall how to increase your sales.
So if you're looking to take your Instagram marketing to the next level, read on!
How To Sell On Instagram (Easy Steps)
One of the most important developments in the e-commerce world was when Instagram launched its Shopping feature.
With Instagram Shopping, your audience doesn't have to leave the app to know about your product.
You can showcase product pricing and other details directly on your Instagram posts.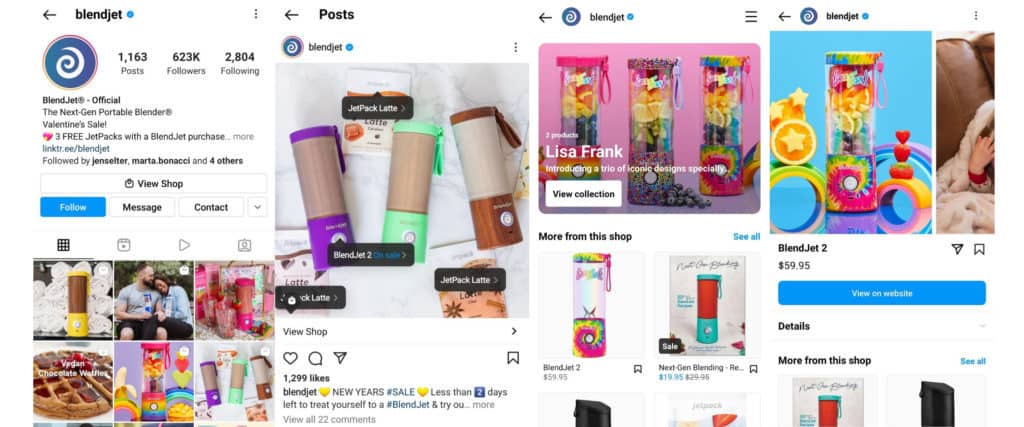 source: @blendjet
Below are the basic steps to sell on Instagram:
Create an online store to sell your products. This could be on Shopify, Squarespace, or any other platform (more below).

Create an Instagram Business account and link it to your Facebook page.

Link your Instagram account to your Facebook catalog.

Go to your Instagram profile settings, Select "Business", then "Instagram Shopping".

Wait for your profile to be approved.
If you are missing the first step – you still don't have an online store – don't worry, in the next section of this article we have the best platforms to create one.
Keep in mind that each eCommerce platform has its own way to tag and connect products to Instagram shopping. Make sure to follow the steps for the one you have.
But, if you don't want to create an online store, you can also sell your products directly to your Instagram audience thanks to Instagram's new feature "Checkout".
Using Checkout, users can: enter their payment details on Instagram, track their purchase within the app and buy products by paying through Mastercard, PayPal, and more.
Lets now talk about where to create your online store, because without one, selling on Instagram will definitely be 10 times more difficult.
Best eCommerce Platforms For Instagram Marketplace In 2022
Going into 2022, here is a list of some of the best eCommerce platforms to sell on Instagram with:
Shopify

Squarespace

Ecwid

BigCommerce

Wix

WooCommerce

Etsy
If you want the short and quick answer, you can't go wrong with Shopify or Squarespace. But if you want more options them continue reading.
In this section we will look at each of these platforms, what they offer, and their features that may be useful for various new businesses.
Shopify And Instagram Marketplace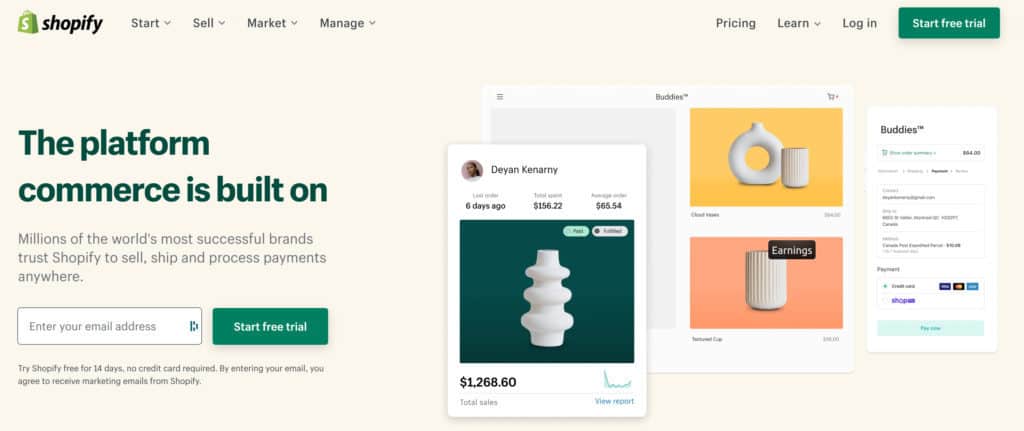 source: shopify.com
As far as subscription-based software for online stores goes, you can't go wrong with Shopify!
Shopify offers a complete package full of eCommerce tools to help start, grow and manage a business. For example, it lets you sell in physical locations and online using the Shopify POS (a point-of-sale app).
And for linking to Instagram shoppable posts, Shopify offers one of the easiest integrations of them all.
Here is a tutorial on how to link Shopify to Instagram shopping.
Why is Shopify One of the Best eCommerce Platforms?
Shopify allows users to sell online and in-person with one of the best converting checkouts available on the market.
They also offer included SEO and marketing tools, making up the core of Shopify. Which will help you to drive traffic to your store from Google on top of the one you can get from Instagram.
Shopify allows users to utilize its one-stop marketing platform, using blogs and Facebook, Google Shopping, and other social media markets, where you can track campaigns across every social platform in one place and gain insights into your customer base.
You can create your online store and sell in several places, including a physical store, your website, on mobile, and directly with social media.
Some features come along with this that allow you to manage your products, payments, and shipping.
Also, you can read our review on Shopify vs Squarespace for ecommerce stores to compare this two platforms.
Squarespace And Instagram Marketplace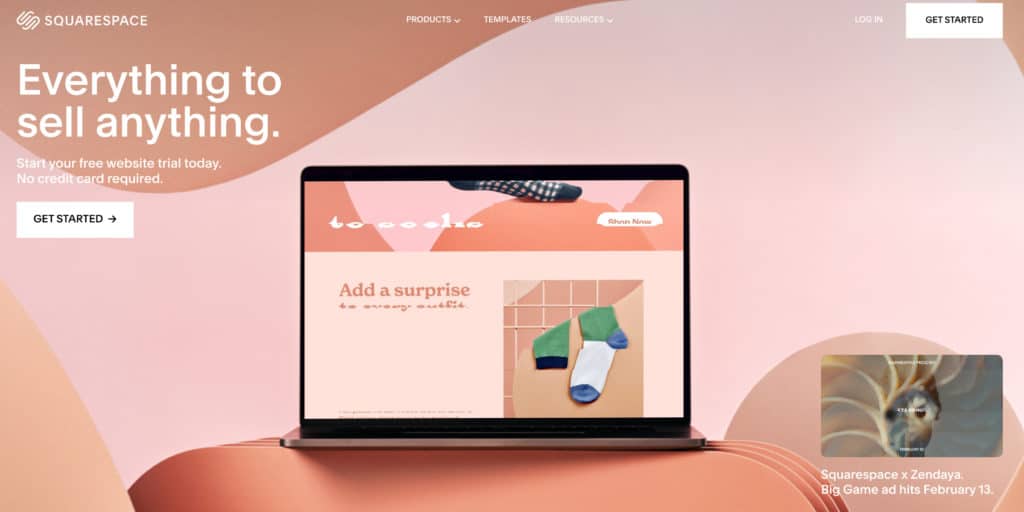 source: s

quarespace.com
Squarespace allows you to create your website with powerful templates, designer fonts, and customization of color fonts. The main difference of Squarespace to other platforms is the high quality design their templates have.
In addition, it comes with many tools to enable you to sell anything you want and customize your experience, so your time with Squarespace is tailored and precisely what your business needs.
Online stores built on Squarespace have an easy integration with Instagram shoppable posts, here is how to connect Squarespace to Instagram shop.
They are on the higher end of pricing compared to other platforms but its templates design, easy customization and all of their integrations make it worth it.
Why is Squarespace One of the Best eCommerce Platforms?
Squarespace pushes seamless social media integration into your business, making customer retention and growing your audience easier.
Their Commerce plans come with Mailchimp integration, which allows you to customize and send out emails to designated lists of subscribers, spreading your message fast and helping convert those subscribers to loyal fans, to buyers.
The platform also allows you to connect your social media to your website in various ways. This is important as 71% of consumers say they use social media.
To add social media, simply choose which social buttons you want to add to your Squarespace. This will allow you to cross-post at the click of a button, making copy-pasting a Facebook page over to Twitter a thing of the past.
Ecwid And Instagram Marketplace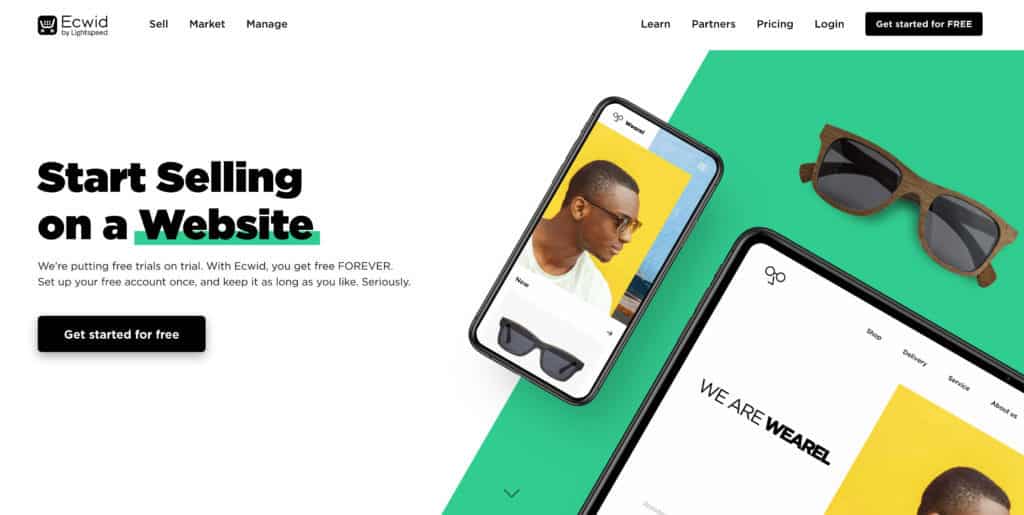 source: ecwid.com
Ecwid is an eCommerce platform that lets you create an online store and start selling right away, without or without a physical location. The ease of setup and access makes Ecwid ideal for small and medium-sized businesses.
One of Ecwid's most used features is the integration with Facebook Catalogs and Instagram shoppable posts, they are one of the preferred eCommerce platforms if selling on Instagram is your main way to get sales.
You can check out how easy it is in this tutorial we made to sell on Instagram shop with Ecwid.
On top of that, Ecwid also offers a Forever Free plan, no setup fees, and no hidden transaction fees.
Why is Ecwid One of the Best eCommerce Platforms?
Ecwid offers everything you need to start selling online using your social media. It boasts robust features such as Instagram selling, TikTok selling, a Facebook shop, and everything you can utilize with social media.
The best part is that this social media management can be accessed from one platform, allowing you to access and change separate channels with the click of a button.
You're able to manage a Facebook Store right from the Ecwid dashboard, glossing over social sharing and skipping straight to social selling. You can also utilize shopping tags for your Instagram store, letting users shop your posts and photos while they browse.
BigCommerce And Instagram Marketplace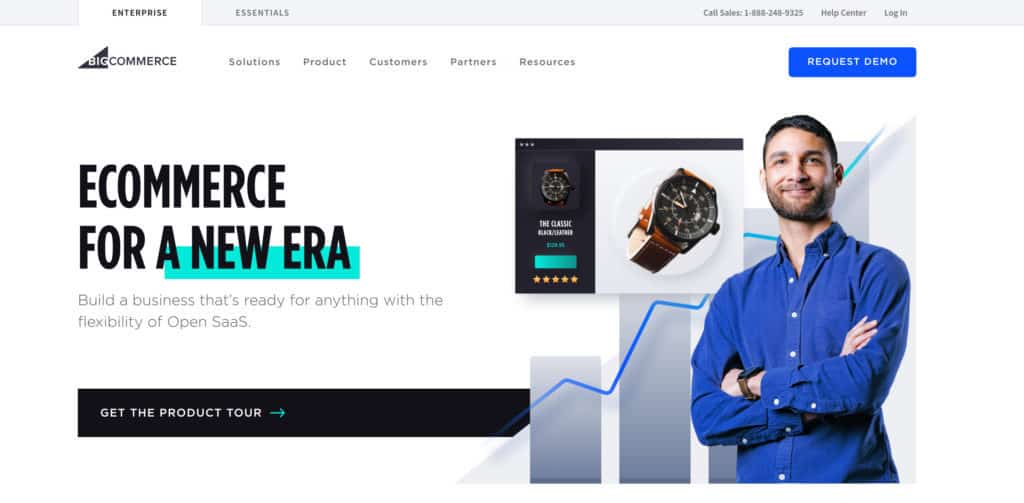 source: b

igcommerce.com
BigCommerce is a visual website builder, allowing you to build beautiful web spaces without any coding needed. The themes that BigCommerce offers come with built-in HTML, CSS, and Javascript.
An easy-to-use drag-and-drop function for merchandise allows you to quickly move products around with custom price recommendations and headless APIs.
As with Shopify, BigCommerce is one of the ecommerce platforms that offers native integration with Instagram Checkout. But even if your store is not approved in the program, you can still link your products easily with Instagram shoppable posts.
Selling on BigCommerce with Instagram is pretty easy, so if this is your goal, then you could definitely use their platform.
They also offer digital wallet integration with wallets such as Apple Lay, Amazon Pay, and PayPal.
Why is BigCommerce One of the Best eCommerce Platforms?
BigCommerce is one of the best platforms as it has easy integration with marketplaces such as eBay, Amazon, and Google Shopping.
But more importantly. BigCommerce pushes social commerce, allowing you to engage with Facebook, Pinterest, and Instagram users easily.
If you have a physical store location, BigCommerce gives you the opinion of native POS systems, including Team Commerce. These allow you to keep in-store sales up to date.
And if you have different types of customers, you can easily segment them and offer different or promotional pricing for each.
But, of course, this also includes what kinds of products they have access to and promotional access.
Not only that, but BigCommerce is also multi-currency and multi-language, breaking down any borders between you and your audience.
This is further enhanced by the cross-border fulfillment feature, which allows you to quote products across borders accurately.
Wix And Instagram Marketplace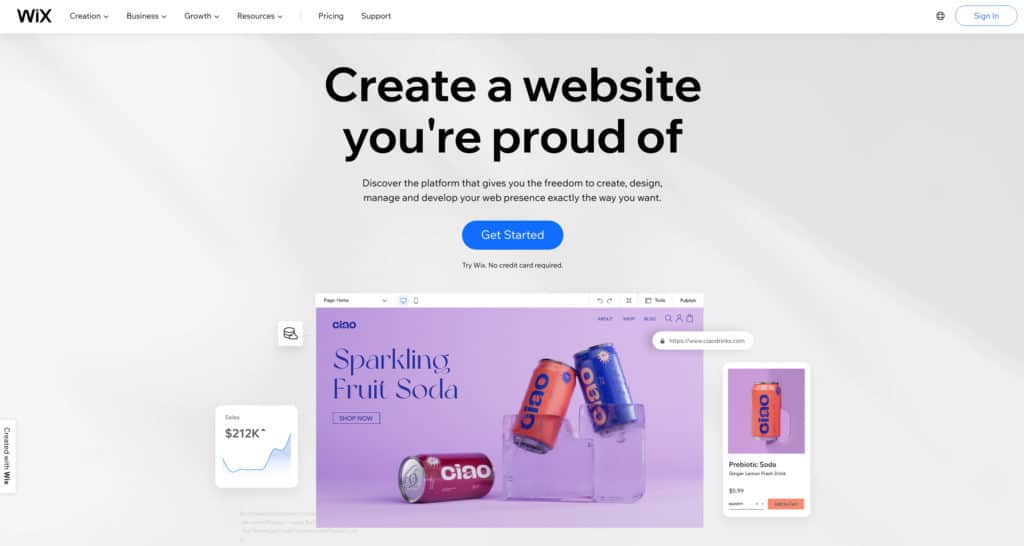 source: wix.com
Wix is a visual web developer tool that allows you to make your online store without coding. It will enable you to customize your site by picking up your template or by filling out a few questions to have the site generate a webpage for you.
Connect wix store to Instagram shoppable posts is pretty easy to do.
It also allows you to start your blog, create an online store, attach it to your website, and create your blog in simple steps. If your business needs people to book, Wix allows you to create a booking manager online for your clients.
Wix offers mobile checking, meaning you can make your website and blog look good both on the wide web with PCs and on all manner of mobile devices.
Why is Wix One of the Best eCommerce Platforms?
Wix allows you to not only optimize for search engines, but it comes along with over 500 customizable templates, free web hosting, and 24/7 customer service to help field any questions and resolve any issues you may face.
Not only that, but with Wix's built-in eCommerce tools, you can take the integrated marketing tools and use them to boost your sales and conversions.
Many people enjoy Wix, with over 180 million people creating their first website.
WooCommerce And Instagram Marketplace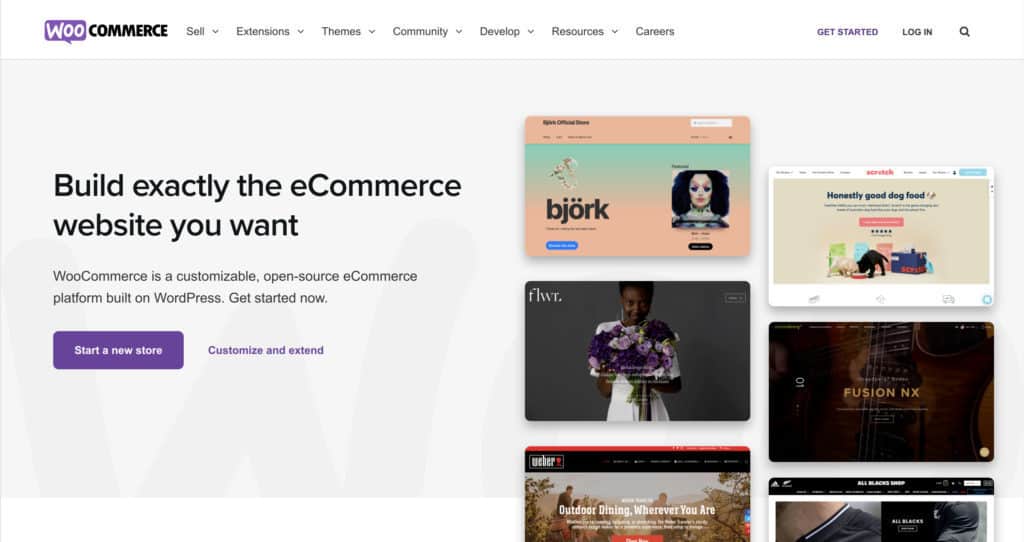 source: w

oocommerce.com
WooCommerce is another exceptionally famous online platform as it integrates directly with WordPress, allowing you to set up a store in any WordPress blog in a matter of minutes.
You can access secure transactions, changeable shipping options and manage your shop with the app. It allows you to make products, process orders, and keep an eye on the health of your business.
The difference with WooCommerce and other platforms is that, this one, it must be part of a WordPress site and WP sites are super customizable, they can be as big or small as you want them.
WordPress is free but the WooCommerce integration is paid. Overall this is the cheapest option you will find but it could be a little more difficult to work with.
But, if you decide to go this route don't worry, you can also link WooCommerce products to Instagram shoppable posts.
Why is WooCommerce One of the Best eCommerce Platforms?
The best part of WooCommerce is its pricing. A WordPress site is "free" and the WooCommerce integration is cheaper than setting up your site with one of the other platforms.
Also, Payment methods such as Stripe and Paypal are used with WooCommerce and debit cards, credit cards, bank transfers, and Cash on delivery. With each transaction protected by a security feature, users and business owners can focus on buying and selling less on transaction failures.
WooCommerce also supports full marketing integration, allowing you to run various promotions to increase sales.
Etsy And Instagram Marketplace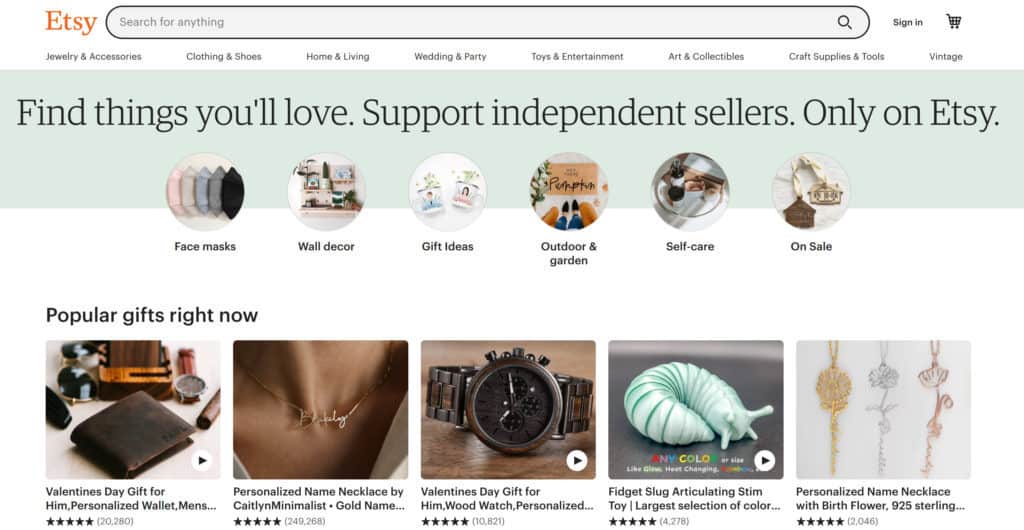 source: etsy.com
Last but not least, we have Etsy. Esty is a one-stop shop for a global platform, allowing consumers and sellers to come together to buy and sell unique, hand-made, or vintage goods.
Esty is one of the more creative online platforms, helping creative dreamers become successful business people.
The Esty platform connects you to millions of buys in a matter of minutes, allowing you access to an audience that is already built up and primed to buy.
And, same as the other options in this list, how to set up Instagram shopping with Etsy is fairly easy to do too.
Why is Etsy One of the Best eCommerce Platforms?
Etsy allows you to promote your shop space with social media integration using Facebook, Twitter, Pinterest and of course, Instagram, allowing you to easily share listings and products from your shop to your social media channels.
If you have Facebook connected, you will share your listing on your Facebook business page. And before you publish a post, you have the opportunity to add text to it, making the position more meaningful to your audience when they scroll by it.
You can also connect your Facebook and Twitter to your Etsy storefront, first checking that your storefront is open to the public and searchable.
Using social media to post on Etsy is super fast, as well. Your shop will have a social media section, where promotions, important updates, or new sales are just a click away, allowing you to post from Etsy to all your social media channels.
Etsy offers six types of posts: your shop's latest listings, recent milestones, current sales and discounts, recent 5-star reviews, your favorite items, and shop updates (from the Etsy app.) These types of posts allow for a variety of posts that your audience will appreciate, leading to organic sales.
Instagram Marketplace
Does Instagram Have a Marketplace?
If you are wondering if, does Instagram have a marketplace? The answer is yes! BUT most brands prefer to send customers to their own websites.
Instagram announced its marketplace back in 2019, which was great news for marketers.
The technical name for it is "Instagram Checkout". Thanks to it, consumers can now buy e-commerce products without having to leave the social media platform.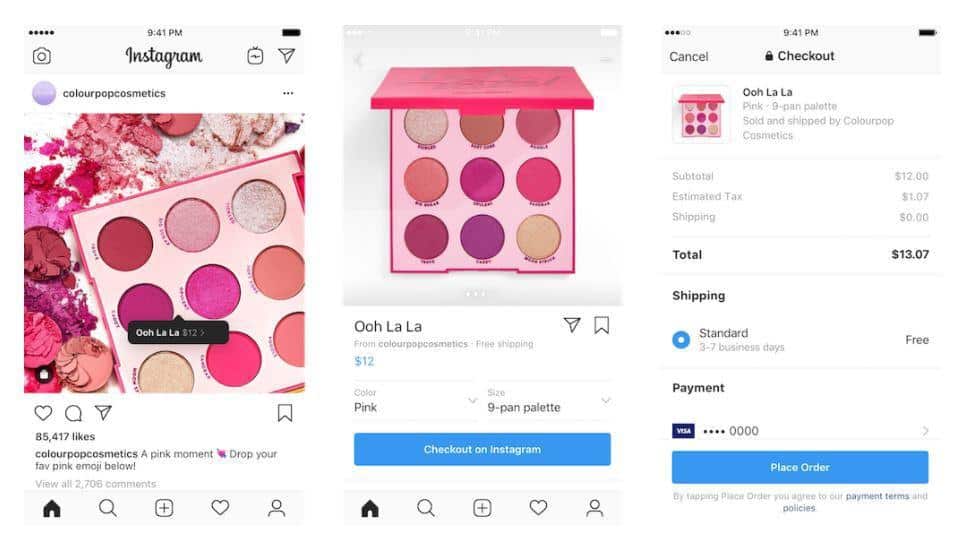 source: instagram.com
It did look like this option was great for a lot of brands but customization wasn't as much as they would have liked. So companies decided to use other options that the same platform provides, like "opening" products on the brands website.
But if you are curious, let's get into the details of the Instagram marketplace.
How Instagram Marketplace Started
Before the "Checkout" feature, brands and influencers had to take customers off the platform to generate sales.
In short, the inception of the Instagram marketplace simplifies the shopping process for consumers and the selling process for brands.
Benefits of Instagram Marketplace "Checkout"
1. Quick and Easy Checkout
Before Instagram announced the checkout feature, the concept of shopping on the social media platform wasn't as simple.
As a brand, you had to make prospective customers leave the social media platform to sell anything, which was a real challenge.
Now, as the Instagram marketplace offers a quick and easy way to sell products, brands don't have to put in any extra effort.
2. Reduced Abandoned Cart Rate
The Instagram Checkout feature makes the buying process a lot more convenient than it used to be.
This will reduce the number of people who abandon their carts in the middle of the checkout process.
3. Improved Conversion Rate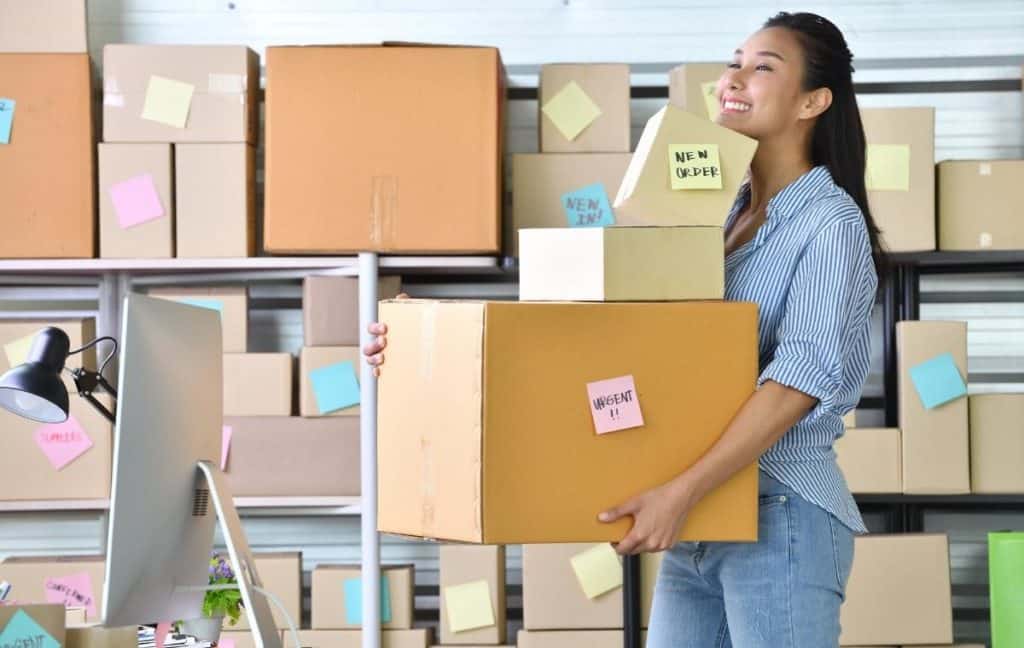 One of the reasons why Instagram is a popular social media platform is its visual nature.
People love to engage with images and videos, which is why many brands focus on marketing their products on it.
But, in the recent past, even after watching an attractive product image or reel, consumers tended to avoid buying it as they had to leave the app.
This killed the whole buying process.
But, now, the streamlined checkout process on the Instagram marketplace helps brands convert more prospects than ever before.
How Does Instagram Marketplace Work?
The process of purchasing a product on the Instagram marketplace is easy.
All a user has to do is click on the tagged image and they'll see the product details right there.
Clicking on a product will take them to a dedicated product page on Instagram, where they can check all the details of the product, including its:
Color

Size

Shipping fee

And, more
To place the order, all your customers would have to do is enter their:
Name

Email

Billing information

Shipping address
And, click on the "Place Order" button.
It is that simple!
You might also be interested on reading:
Can Anyone Sell On Instagram?
The short answer is yes, anyone can sell on Instagram! But, of course, it takes a little more than just having an account and a few followers.
You'll need to find your ideal audience and sell them something they want or need enough to make a purchase.
And with over 400 million users, creating the right content isn't always easy either. But once you get the hang of it, Instagram can be one of your most profitable channels.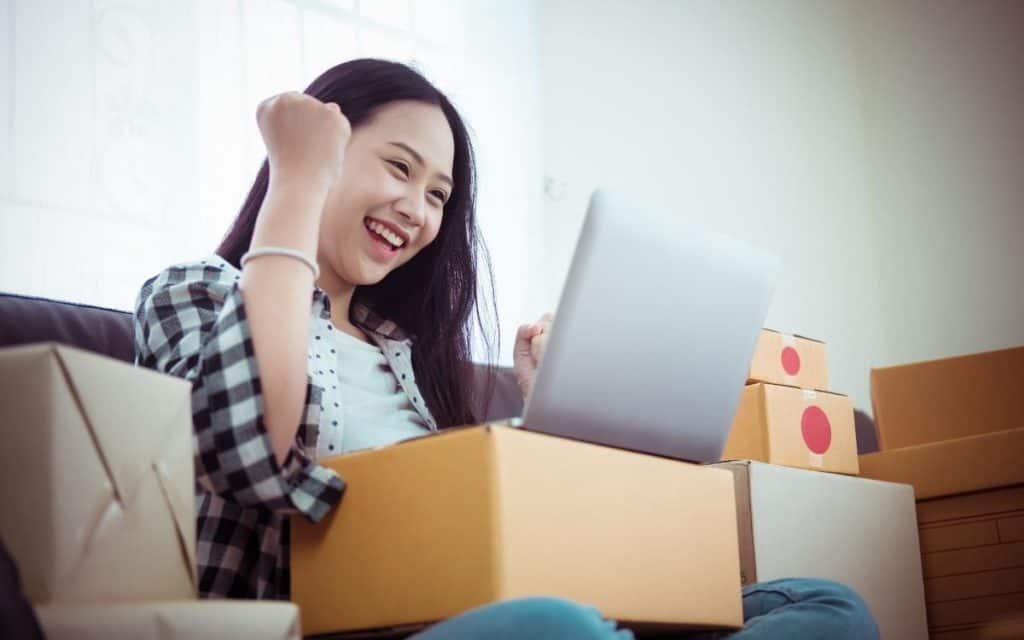 10 Tips To Sell More On Instagram
1. Optimize Your Profile
This is your home base on Instagram and you want to sell here.
So make sure it's set up in a way that helps sell your products and not confuse or turn away potential customers. Keep the profile simple and add some clear calls to action (like "shop now" or "sign up").
Remember, people should be able to easily buy your products.
2. Increase Your Engagement
The more likes and comments you get on a post, the more likely it'll show up at the top of people's feeds (and might go viral!).
So comment often and reply to as many comments as possible. In addition, use hashtags that are relevant to your posts , especially ones with lots of activity.
3. Take Advantage of Live Streaming Video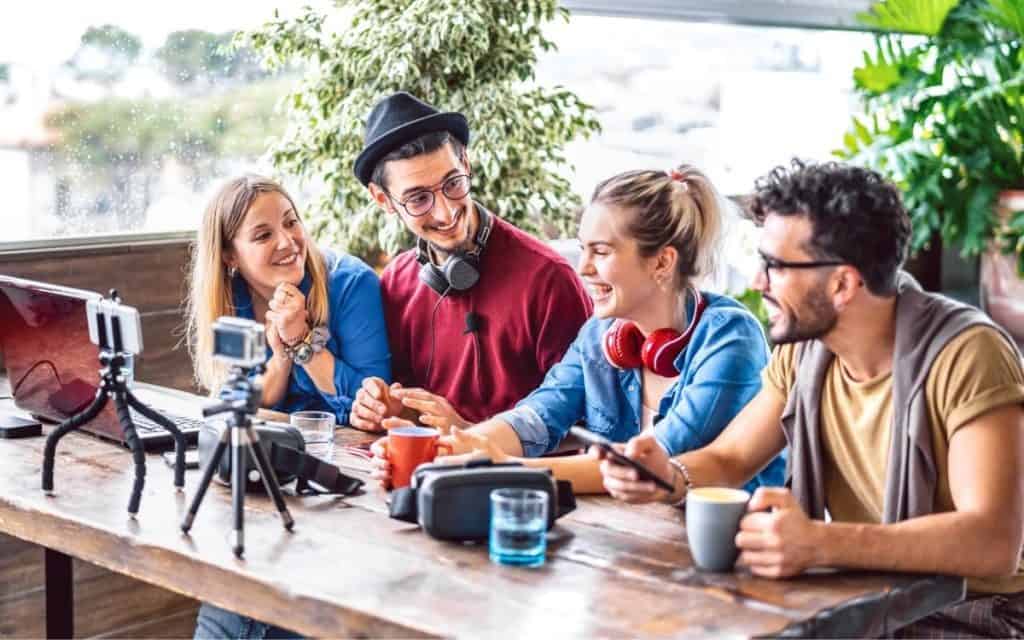 Instagram is one of the only social media networks that offers live streaming video which can get people excited about what you sell. Now, there are over 100 million daily active users watching videos on Instagram.
It's an excellent way to sell more online.
Do you sell a service that's hard to capture on video? Or maybe sell something with lots of different components ? Either way, live streaming is the perfect opportunity for you to show off your product.
But don't forget…you must be fast about it! Because once the stream is finished, that's it.
4. Add The Right CTAs
If you don't have a call to action, you could be missing out on sales! Include a CTA in your bio that links to your website. This way, when potential customers are interested in what you sell on Instagram, they can click the CTA to find out more about your products.
You can sell on Instagram in a different number of ways, but the easiest way is to sell directly on your profile bio.
But remember you can also sell directly from the image or post links in your caption. In posts you can have your products tagged with a link to your site, if you have it set it up.
Also, if you have enough followers Instagram will allow you to add links in stories.
There is plenty of places you can add CTAs, don't forget to use them.
5. Increase Sales Through Influencers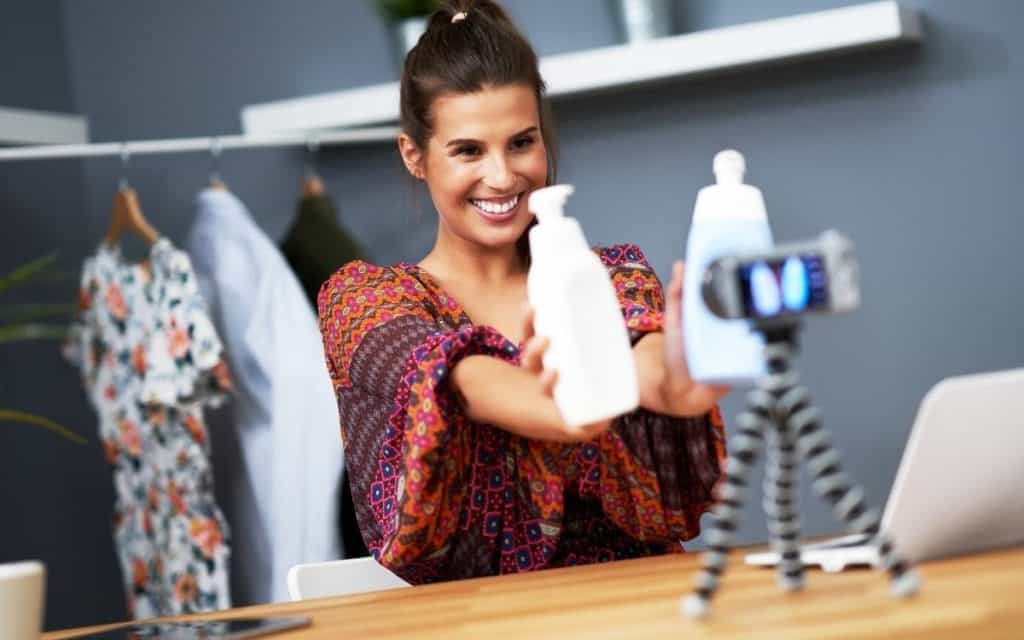 Influencers are people with a strong social media presence that have massive followings. These influencers have built trust with their followers and the perfect demographic that your business needs to sell online.
For example, if you sell running shoes , you could partner with influencers who run or are fitness enthusiasts.
The best part is that if they sell your product via social media, they'll get paid! And you can offer them a discount to their followers.
To sell more on Instagram , consider using influencers to sell your products.
6. Pick a Niche Product
Instagram is probably the most popular visual-based platform, which makes it great for selling all kinds of products.
These can be digital as well as physical.
You could sell:
Your digital designs

Typefaces

Software

Apparel

Accessories

Home goods

And, much more
But, of course, your product doesn't have to fall under any of those categories. There is virtually no limit to what you can sell on Instagram.
So, what's the next step after choosing a niche product?
7. Set Up Your Instagram Business Account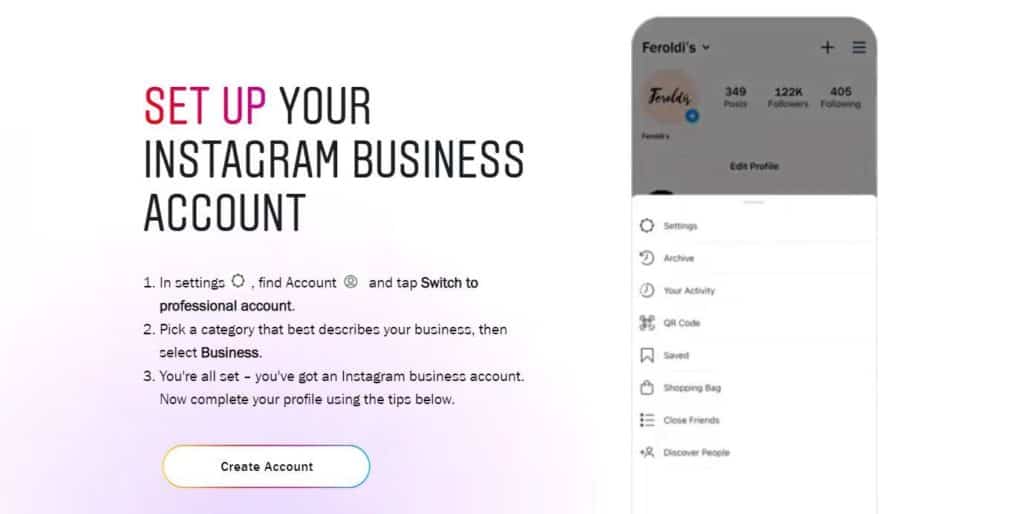 source: instagram.com
A business profile is a must if you are to use Instagram to effectively connect with your audience.
Here are the advantages of an Instagram business profile over a personal profile:
Showcase your business information

Look at Instagram insights before making marketing decisions

Promote posts to achieve business goals
And, here is how you can make a business profile on Instagram:
Tap on the three horizontal lines at the top after opening your profile

Then go to "Settings" and then "Account"

Select "Switch to professional account" > "Business"

And last, tap "Done" to finish the process
8. Create Engaging Content
Instagram is already pretty popular with influencers and business owners, which makes it competitive for new entrants.
The key to standing out on Instagram is producing high-quality, engaging content consistently. Helpful content stands out and can help you position your brand as an industry leader.
Here is how to get noticed with content on Instagram:
Choose a unique theme

Post quality photos and videos

Use a variety of content types (Reels, posts, Stories)

Use quizzes and polls to engage

Write captivating captions

Connect with your followers
9. Instagram Reels and Stories
Around 500 million Instagram users use Stories from all around the globe. Stories help you connect with your audience on a more regular basis.
Here are a few tips on using Instagram Stories:
Showcase your products

Promote special offers

Show behind-the-scenes

Ask relevant questions
You could also include a link in your Stories but the feature is only for verified accounts or the ones with 10k+ followers.
Make sure that whatever link you use on Instagram Stories is mobile-friendly. Because most people use Instagram on its mobile app.
10. Use Instagram Ads

source: instagram.com
Organic traffic is great, but it takes time; if you want quick traffic to your website, Instagram ads can be helpful.
Here are a few types of Instagram ads you can leverage:
Photo ads

: A simple photo in the square format works well.

Video ads

: Use a video up to 120 seconds long in the square format.

Stories ads

: You can use images and videos both.

Carousel ads

: A combination of 2-10 videos or photos

Collection ads

: Showcase a collection of products.
Why Sell On Instagram? – Benefits
1. Connect With Customers Across The Different Channel
I'm sure you sell on Instagram. But do you sell across other channels too? And does your store integrate with these channels?
If not, then it's time to sell more online! By integrating your sales channels, you can sell products through various different social media sites, apps and messaging services. You'll sell anywhere that customers are shopping.
For example, if your target audience is on Instagram but you sell on Amazon…
You can sell more online by using social media platforms to sell across different channels.
2. Re-Use Marketing Materials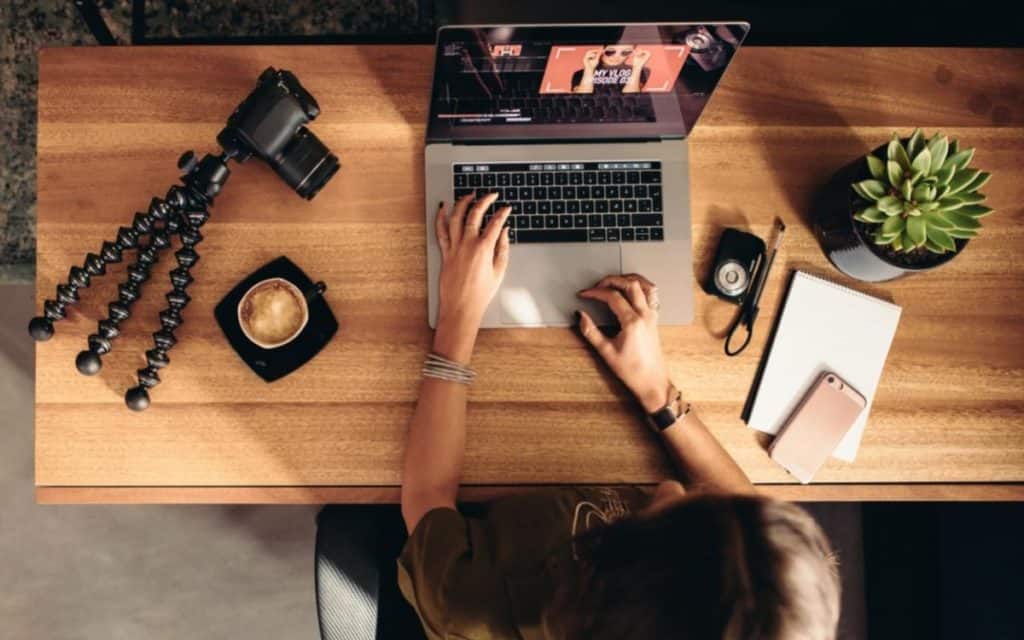 One of the best ways to sell on Instagram is to use photos and videos that you already have.
You can also sell more online by creating graphics or videos that are customized for different channels. And then re-using them!
For example, you could create a logo for your brand that's similar across each social media platform.
Or if you sell on Instagram and sell on Amazon, then you could create a video that showcases your product and sell it across different channels.
3. Drive More High-Quality Traffic To Your Site
When you use Instagram to sell, you generally post pictures. The content on Instagram is both fascinating and amusing, making it more appealing than other social media sites.
You're more likely to get people interested in your products because the material on Instagram is more attractive. So when you sell on Instagram, people will likely share and like your pictures.
This leads to more traffic for your site (whether it's an e-commerce store or not). When folks like and share your content, it increases the chances of someone finding out about your brand.
All this will drive more high-quality traffic to your site and this of course, will lead to more sales!
4. UGC Gives A Marketing Boost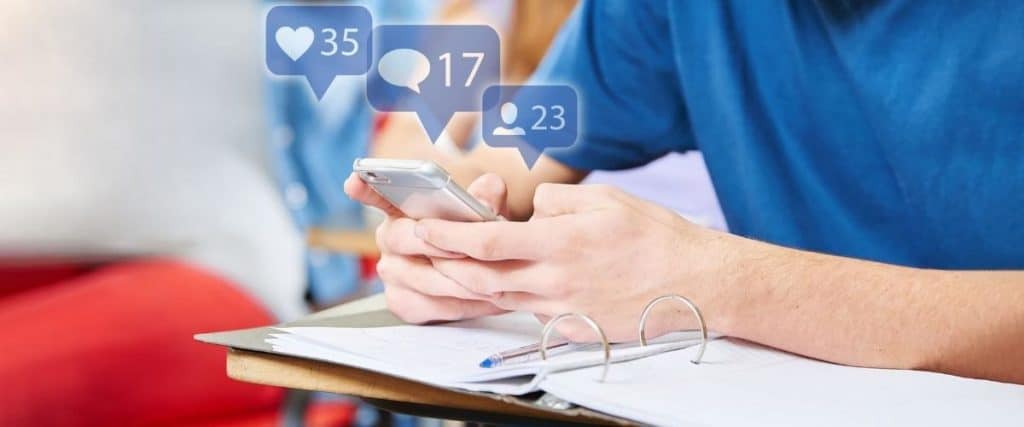 User-generated content is a great way to sell on Instagram because it gives your brand an extra marketing boost.
When you sell on Instagram, images tell the story of your products or services in a visually appealing and relatable way . And that is what people aim for in order to sell more online. So in this sense, UGC can sell more for you.
When you sell on Instagram, UGC can help sell your product by creating a relationship with customers. And because no two people are alike, the story is always different and unique every time.
This makes it even better as people want to know how others feel about something before deciding to buy it themselves.
FAQ
Can You Sell on Instagram Without a Website?
Yes, you can sell on Instagram without a website. Let's say you sell dog collars . You could sell on your Instagram profile without having to set up an official website or business page .
This is perfect for businesses who are just starting out online. But make sure not to sell via private messaging or WhatsApp (some users may find this annoying).
There are some disadvantages to sell on Instagram without a website. For example, users won't be able to find you if they search for your company name or products on Google. But it can be done.
Can You Sell on Instagram Without A License?
Yes. This is a great social media marketing strategy for small business owners who sell on Instagram . Selling from your account allows you to sell on Instagram without a license!
The only requirement is to have an active Instagram account and have the app downloaded on your phone or tablet. You'll need a PayPal or Stripe account if you plan to do online payments, these type of services might require you to have a license.
But even if you don't have one, make sure to sell on Instagram responsibly and legally . You don't want to sell your products or services illegally, because you could get in trouble down the road.
Should I Sell on Instagram or Etsy?
Both are great ways to sell online. And both have their pros and cons .
If you sell on Instagram, you get the chance to sell more frequently. Because Instagram doesn't require users to sign up for accounts before purchasing products or services.
You're more likely to sell directly from your post without having to go through hoops (like setting up a website, making a YouTube channel etc.).
The downside is that selling on Instagram doesn't offer as many features as selling with Etsy. But it depends on what you sell and your personal preferences.
If you sell on Instagram, be sure to set up shop . Just because this social media platform isn't as popular as Etsy for selling handmade goods, doesn't mean you shouldn't sell on it.
It's important to remember that Instagram is a public platform , meaning anyone can view your profile and the products or services you sell on it. So keep this in mind when deciding whether sell on Instagram or not.
Is Instagram Marketplace Free?
Yes, Instagram Marketplace is a free feature that allows users to sell personal items and unique goods . And it's completely free for both buyers and sellers!
The only requirement is to have an active Instagram account with a public profile (no private accounts).
How To Sell on Instagram – Final Thoughts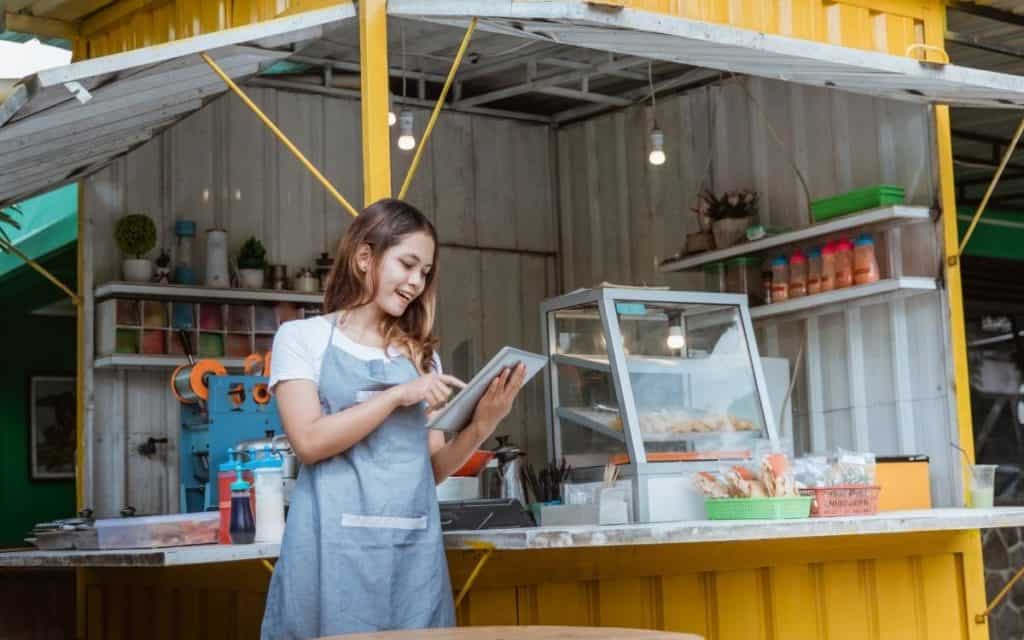 Instagram is no more a social media platform, it's become a business hub for many industries.
Due to its visual nature and massive user base, Instagram is a perfect platform for businesses to showcase their products.
And, thanks to its Shopping and "Checkout" feature, you can now sell e-commerce products to your social audience directly on the app.
This can skyrocket your conversion rate as you'd be making the whole checkout process so much easier for your target customers.
We hope you follow all the information in this article and you are able to increase your sales selling on Instagram!