Thinking of selling digital products on Wix but don't know how to get it started? Well, this article is for you.
A lot of entrepreneurs still don't know that they can sell digital products on Wix, which already puts you in a more favorable position.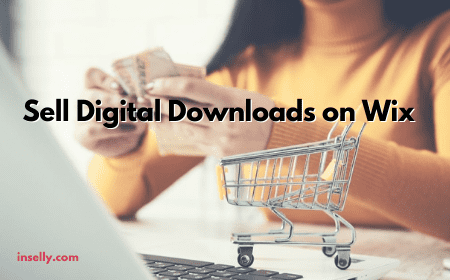 Towards the end of this article, you will have all the information needed as well as guides on how to sell digital downloads on Wix.
If you are curious, we have a review on Ecwid vs Wix for an online store. In case you are hesitant which is the best platform for you.
Let us get started.
Sell Digital Downloads On Wix
1. Get A Wix Store
Before we proceed with the guides, foremost, you need to have a Wix account. If you are a new user on this platform, Wix will ask you a few questions that allow the platform to suggest the right design and templates that fit your brand.
If you are already an existing user, you can convert your existing product as digital products. In case you are unable to convert them, you can opt to delete the existing files and add your own digital files.
Wix allows you to add physical as well as digital products together under one roof. In another word, whenever you upload a product to the platform, you can choose if it is digital or physical products.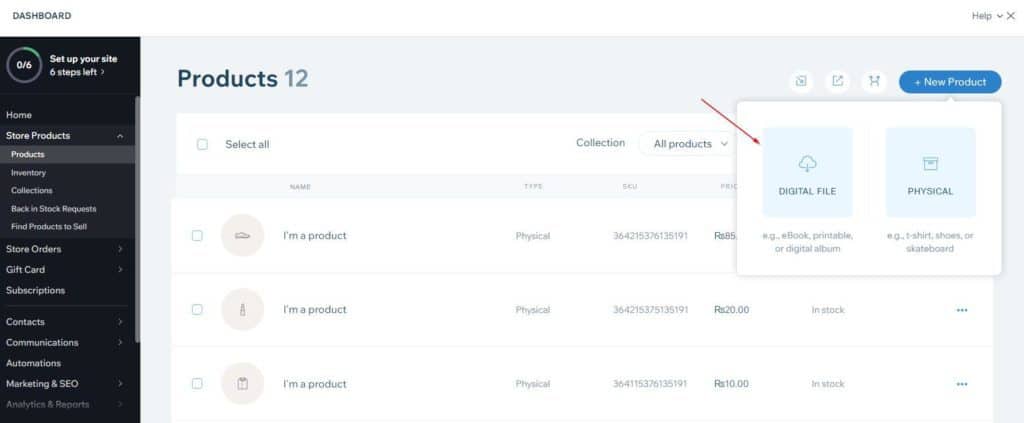 Source: Wix.com
2. Upload Your Downloadable File.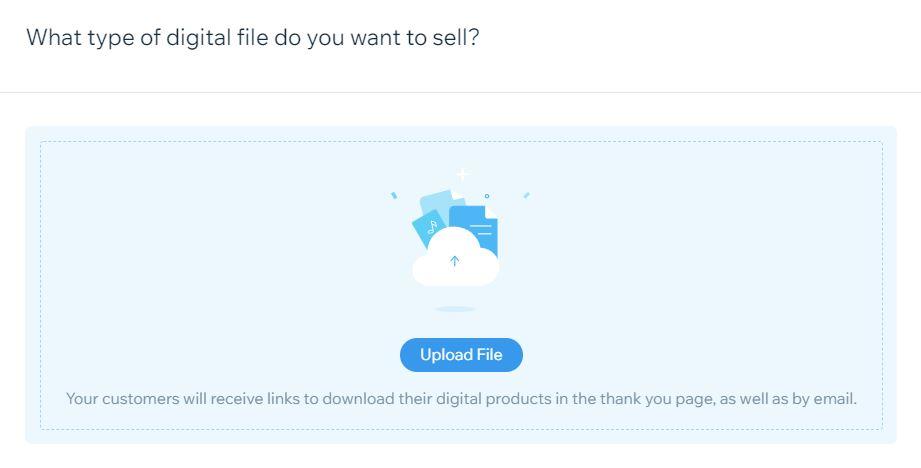 Source: Wix.com
3. Add The Product Information
It is crucial to optimize your product's description by relevant and eye-catching information.Here are some guides on how you can write a killer digital product description on Wix.
Understand your target customer
Write to-the-point
Highlight your product's value
Offer a solution
Make it easy to read
Optimize it for SEO (Include keywords)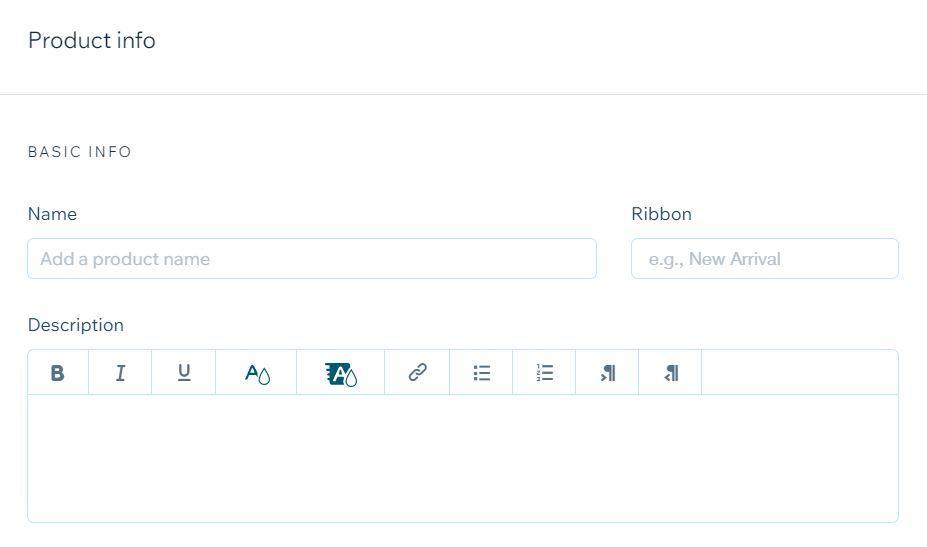 Source: Wix.com
4. Add Image Or Video About The Product
Regardless of the kind of visuals you want to upload, you need to ensure that it will grab your prospects' attention.Here are a few tips:
Use to-the-point text in the image
Use a background image
Keep its size small (good for page load speed)
Use attractive colors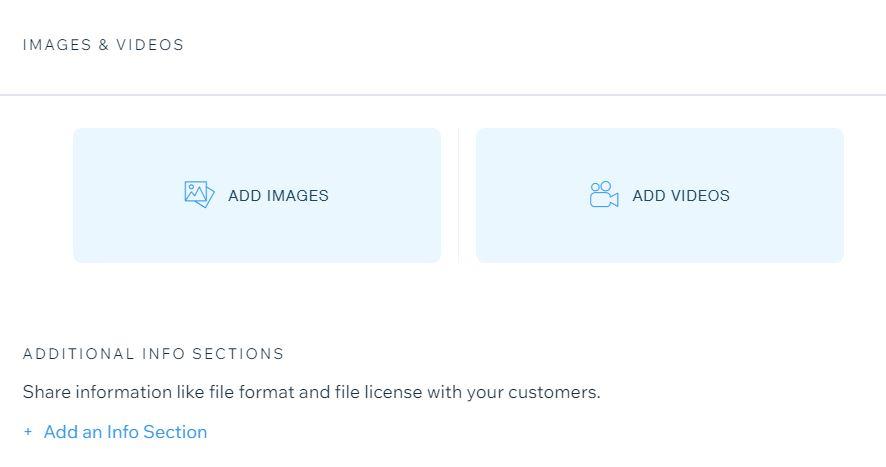 Source: Wix.com
5. Set The Price Of The Product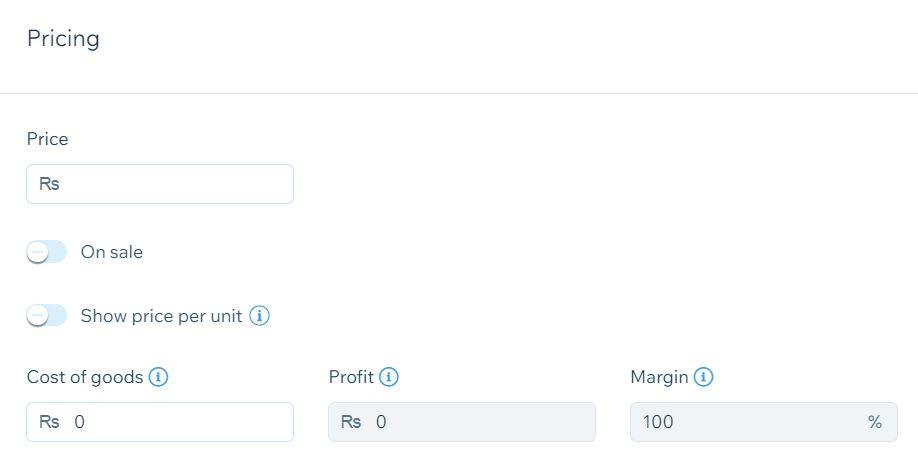 Source: Wix.com
6. Track Your Order Inventory.

Source: Wix.com
7. Save The Changes
How To Create A Wix Store For Digital Products
If you don't have a Wix's E-commerce site, you can create one in a few minutes and upload your products. Just sign up for a free Wix account. Upon signing up, Wix will firstly ask you what kind of website you want to create.
1. As the goal is to set up an E-commerce site, you need to select "Online Store" from the selection.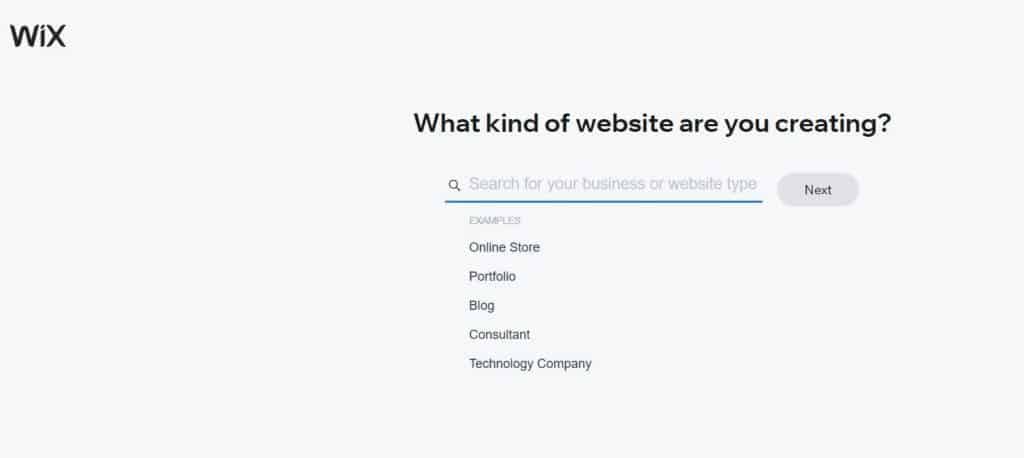 Source: Wix.com
2. Next, create your store's name.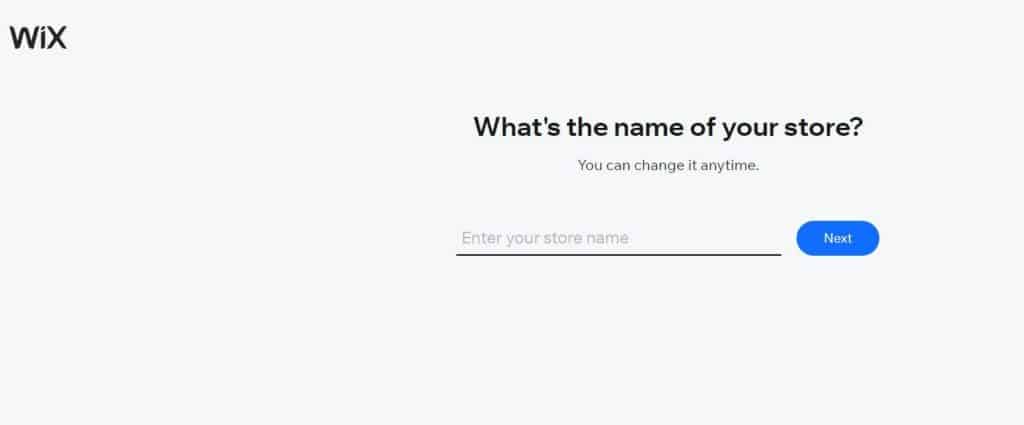 Source: Wix.com
3. Then, select the type of elements you want to add to your store.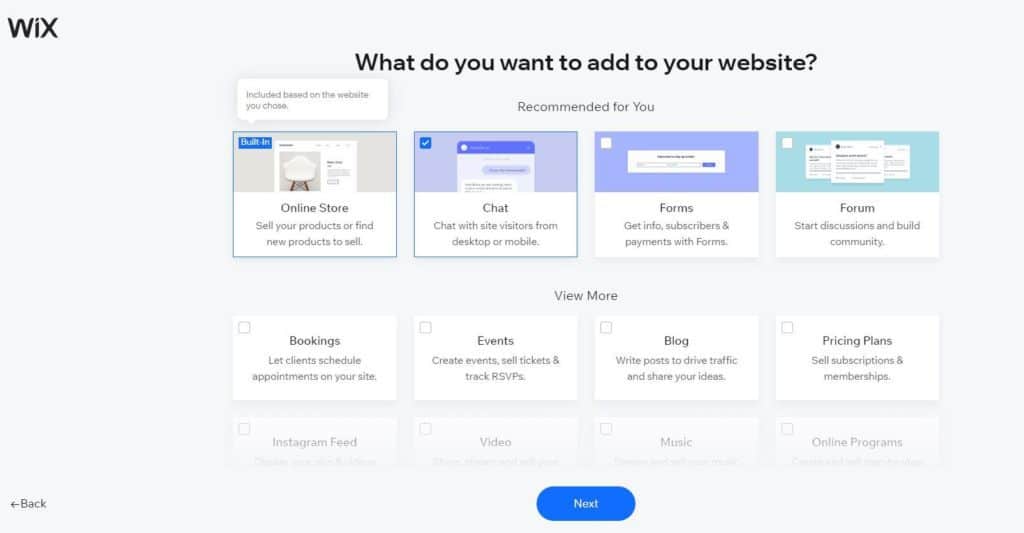 Source: Wix.com
4. You can then choose one of the three ways to design your store:
Store maker
Designed template
Blank canvas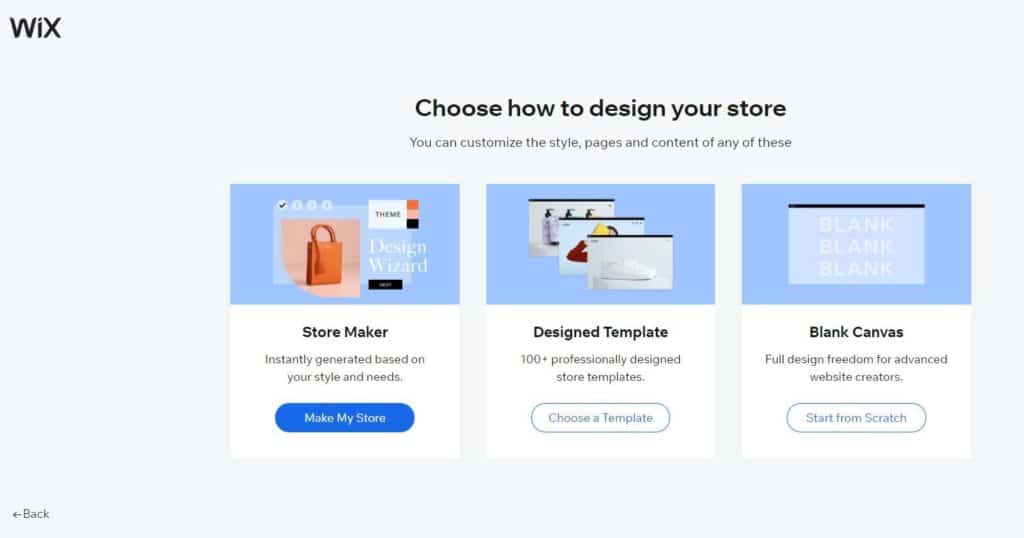 Source: Wix.com
5. You could even import your existing content and images from your existing website.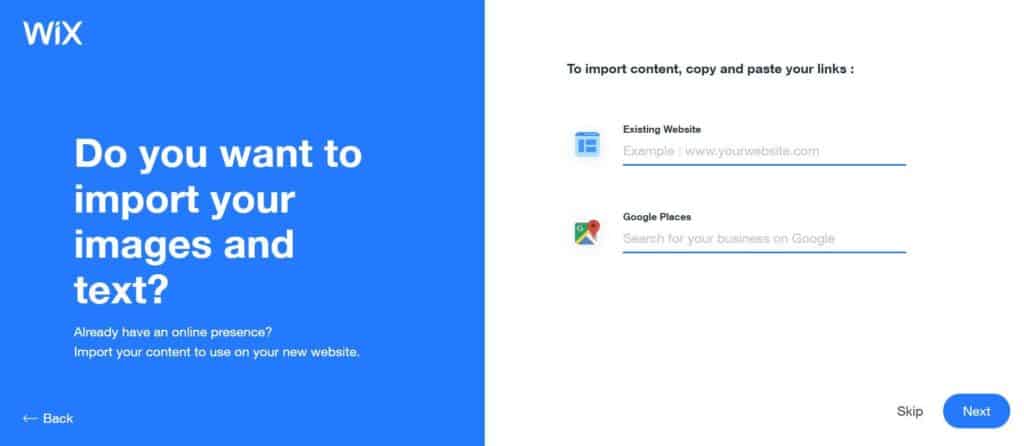 Source: Wix.com
6. Next, you are given multiple options for your web store's homepage design. Pick the design you like the most and fit your brand aesthetic.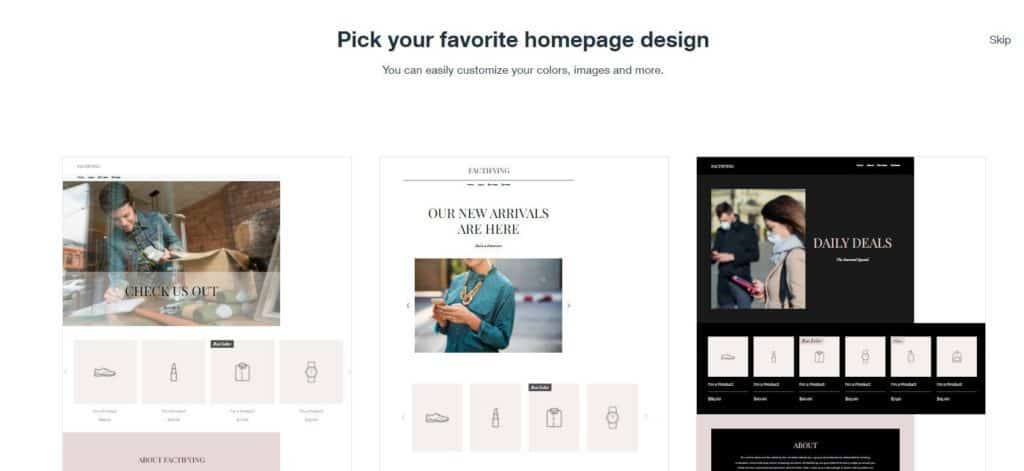 Source: Wix.com
Upon completion of setting up the website, you can proceed with the upload of your digital products. Just follow the steps that have been discussed at the beginning of this article.
But what if you have zero clue on what digital products to sell on Wix? Worries not, we can explore together some of the great product ideas to sell on Wix.
Sell Digital Downloads on Wix – Product Ideas
Sell Videos On Wix
We all know great videos are irresistible. If you think you can create a video wherein your target audience won't hesitate to pay for, this is the kind of digital asset that you want to sell.
The great thing about platforms like "Wix Video" is they make selling (or renting) videos pretty easy and cost-effective, especially for creators like you.
Wix Video is specifically tailored to the needs of creators that want to sell their products online, and the product can be what you talk about in your video or the video itself.
In short, you can generate passive income from your videos by having your audience pay to watch them.
So, how do you sell a video on Wix? Let's check out together.
When it comes to making money through your Wix videos, you have several options. You can:
Let your audience watch your videos for free and sell something within your videos
Get a subscription fee from your video watchers
Sell your videos directly (Note that you will only be able to sell videos that you host on Wix)
Sell Courses On Wix
The demand for online educational resources has never been this high. This is mainly because people are now realizing the importance of self-education.
Thanks to digital platforms like Wix, anyone with the right skill set or experience can create an online course and make a difference.
If you want to sell digital downloads on Wix, there is probably nothing better than online courses.
But, of course, while you don't need a professional degree in most industries, you do need to be skillful in order to add value to people's lives.
So, how to sell digital courses on Wix? Let's break down the process.
Choose a Subject: Obviously, the first thing you want to do is, identify your strengths. Ask yourself:
What are you good at?
Is it in demand?
Make a deep research on the subject matter extensively.
Create a Course Outline: Next, you want to create an outline for your course. No matter how good you know a topic, an outline helps you create the right content in the right sequence.
Create the Content: Divide your course into different sections and create an easy-to-understand content for them.
Publish Your Course on Wix: Wix provides you with several educational website templates. Choose a template, make some tweaks to it, and start uploading your content.
Sell Your Course: Now that your course is live, you need to decide the right way to sell it.
You have four options:
Let users purchase your videos: You can allow users to purchase or rent your individual videos. You could either let them download your videos or keep them watch-only
Create a subscription plan: Offer monthly subscription on all of your courses
Offer a one-time price: You could put your course at a one-time lifetime price as well
Give one-on-one coaching: One-on-one coaching lets your students learn better by asking questions live
Sell E-Books On Wix
Gone are the days where we could only buy and read the paperback editions of our favorite books. Now, you can read almost any book on your phone or computer.
Moreover, the ease in creating an e-book and selling it to an audience online these days is incredible.
However, creating an e-book is more than writing words, you will still need an eye-catching cover too. Thankfully, there are several beginner-friendly e-book cover design tools that can help.
The most popular and effective cover design tools are probably Canva.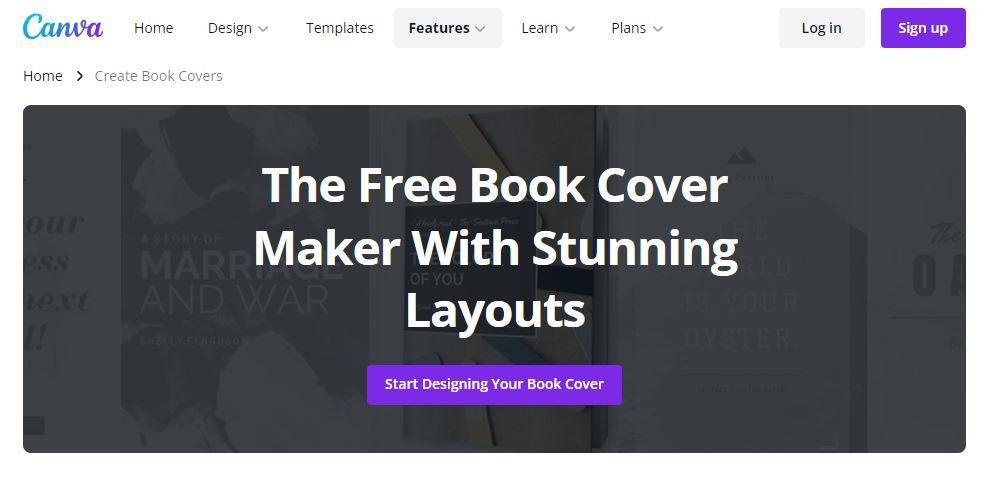 Source: canva.com
Not only Canva is free to use, this design tool is also highly effective.
This design tool provides you with ready-made book cover templates. You can either use them as your starting point or create a book cover from scratch.
Once your book is ready, you need to find an effective way to market it.
Websites like Wix give you a platform where you can upload, market, and sell your e-books without any hassle.
Uploading an e-book to your Wix products page is easy. Just navigate to the page, click "New product" > "Digital product" > "Upload file".
You will see the following pop-up.

Source: Wix.com
Click "Document".
Then, select "Upload media".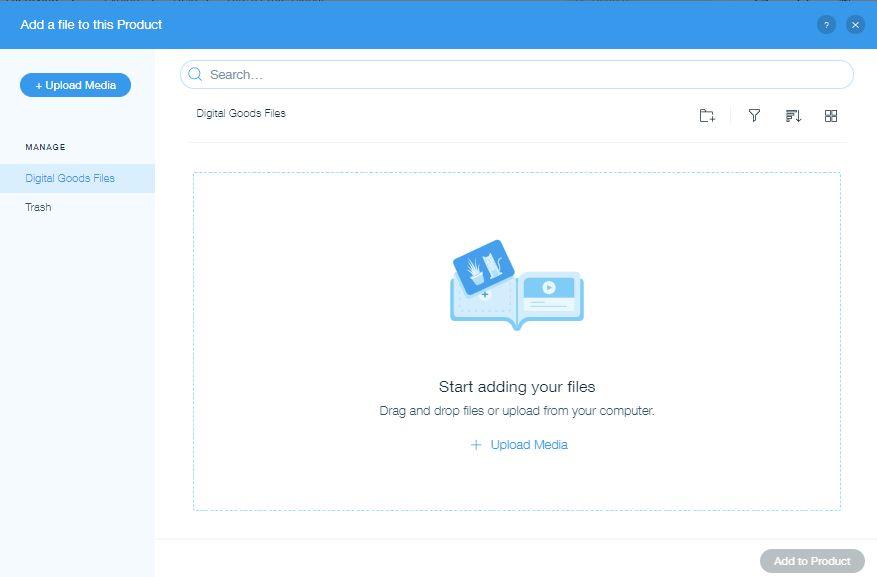 Source: Wix.com
You can either upload a file from your computer or use other options.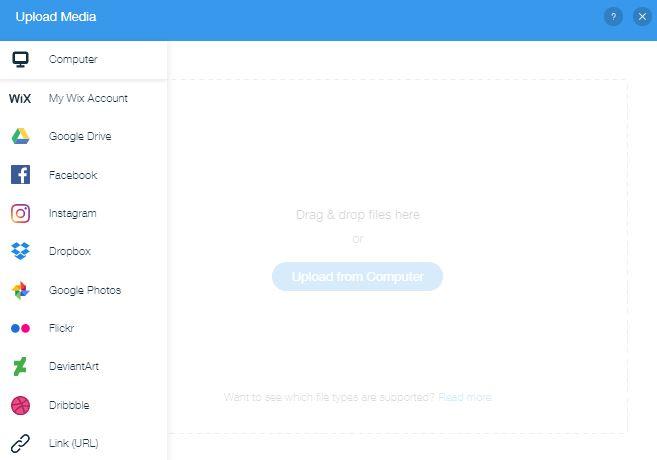 Source: Wix.com
Your e-book will be live and ready to be published.
Just make sure that you optimize your product title, description, and media for Google and your target audience.
Sell Print-on-Demand On Wix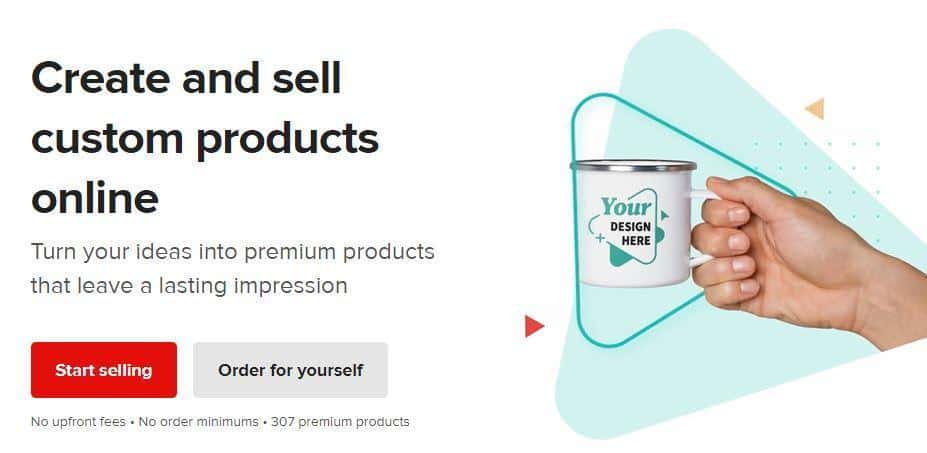 Source: Printful.com
Print-on-demand can be another great way of generating passive income with your Wix's E-commerce store.
It is an order fulfillment method where a company prints an order after a customer places it online.
You can take print-on-demand as a digital product because customers can purchase them online. There is no inventory to keep and physical products to handle in this business model.
You upload your designs
Wix takes care of printing and delivering it as soon as someone buys your design
Here is how you can get started with print-on-demand on Wix:
Create a web store of your choice
Customize its design
Explore 207 products to apply your designs on
Create your design with the mockup generator
Personalize your product page
Set your price
Sell Digital Albums On Wix
If you are a photographer or just want to make passive income selling photos, Wix Art Store can help you.
To create your art store on Wix, just follow the step-by-step instructions on this blog post.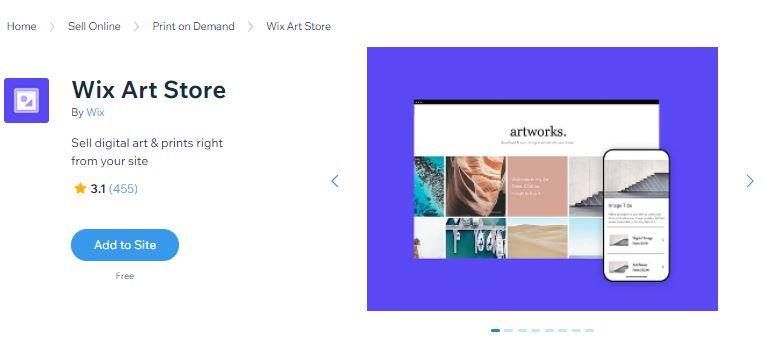 Source: Wix.com
Final Thoughts
Selling digital downloads has a lot of benefits. For one, you won't need to constantly do housekeeping as you will never run out of stock. Plus, there is also a higher profit margin due to lower overhead costs.
Luckily, Wix makes selling digital downloads a breeze. All you need to do is to set up an online store and you can start to sell digital downloads on Wix, all from E-books, video, online courses and even images.
Besides that, by having a Wix online store, you can also consider selling on Instagram with Wix if you have an Instagram account.
Instagram is a great social media platform that not only allows people to reconnect with friends and families, but also brands or entrepreneurs' favorite marketing tool. Any brand or entrepreneur should learn how to sell on Instagram if their intention is to expand their market.
With the help of these two platforms, you're surely able to expand the exposure of your digital product and increase the engagement and sales of your product.
So what are you waiting for? Try Wix out and create that empire of yours!