Both Squarespace and Shopify are powerful ecommerce platforms that let you sell your products with ease.
Beside being a platform for product selling, they also help in attracting customers through content marketing.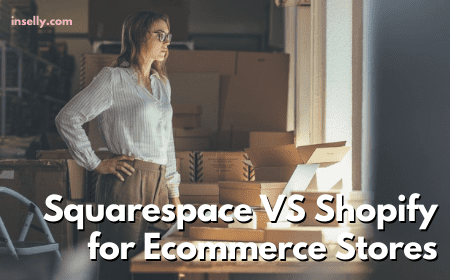 With both platforms providing similar services, it can be hard to decide which one is a better option for ecommerce stores. 
In this article, we will discuss in detail about Squarespace vs Shopify for ecommerce stores. 
Towards the end, you will know the similarities and differences between them, as well as the winner on the best platform for ecommerce store. 
Let's get started. 
Squarespace Vs Shopify For Ecommerce Stores: Which One Is Better
Squarespace VS Shopify: Overview
As a matter of fact, Squarespace was created 3 years prior to Shopify. However, the ecommerce features for Squarespace only came into existence much later. 
Squarespace originally was just a content-based platform. They launched their ecommerce section in 2013 and since that point onward, both platforms have been competing with each other for a larger share of the ecommerce market.
Although on the outside both facilitate ecommerce sellers, there are still differences between the features that they have. 
We will now dive a little deeper on the review on Squarespace vs Shopify For Ecommerce Stores.
Squarespace VS Shopify: Features
At first glance, Shopify might look like a better option for two obvious reasons:
It's more popular among ecommerce community 

It's the older one and is more ecommerce focused
However, despite only having ecommerce features much later, Squarespace has its own attractions too.
One of the attractions for Squarespace is their visual elements. That is to say, if you want to capture audiences with visual elements, then Squarespace would be a better option. 
Ultimately, the best ecommerce store is all depending on your priorities and what suits YOU more. 
Designing A Store
When it comes to designing a store, both Shopify and Squarespace make store designing easy. 
One particular stand-out feature that Squarespace has is its gorgeous templates that can add some aesthetic beauty to the store. It also seems as if they were specifically built for designers. 
However, you can get a much higher template range in Shopify, and the editing process on Shopify is pretty straightforward too. 
Shopify makes it easy for non-designers to build an attractive ecommerce store. But, if you have some coding skills, you can also use it to  design your store as the platform allows you to edit the HTML/CSS. 
The only downside is Shopify doesn't let you work on your content and design simultaneously, whereas Squarespace does offer that luxury.
The Ecommerce Process
The ecommerce process is what differentiate an ecommerce platform from a website builder. A good ecommerce platform usually comes with 5 basic elements:
Payment processor

Checkout page

Shopping cart

Product database

Order database
Of course, there is a lot more when it comes to building and managing an ecommerce store effectively. 
Overall, both platforms have all the basic requirements of an ecommerce platform, although their approaches are a little different.
The major differences between them is the payment processing options. Squarespace's payment option is only limited to Stripe and PayPal, whereas Shopify lets you integrate with over 100 payment processors. 
Not only Shopify allows integration with so many payment processors, they also have their own payment option called "Shopify Payment" which you can utilize. 
With such a big range of payment options, this certainly makes Shopify a winner. However, this is not the only thing that makes them a winner. 
As a pioneer in the ecommerce market, Shopify also has a lot more advanced features compared to Squarespace. For instance, they have their own app marketplace which can extend the capabilities of your store. 
Altogether, Shopify definitely takes a clear lead as far as the core ecommerce features are concerned. 
Squarespace VS Shopify: Ease Of Use 
The ease of use is the one thing that both Squarespace and Shopify are not lacking of. 
Both platforms have an intuitive menu on the left side of the dashboard where you can easily navigate to any part of your store. Still, there is no way both can be exactly the same, right?
If we need to choose a winner for ease of use, Squarespace's simple yet intuitive dashboard definitely stands out more. Nonetheless, it's more of a subjective choice. 
Squarespace VS Shopify: Selling On Instagram
Both Squarespace and Shopify allow you to link your ecommerce store to Instagram. This is a great plus point since Instagram is currently the rising social media platforms used for marketing. 
According to research, 73% of youth in the US mention Instagram as the best way for brands to reach them about any promotions or new products. 
To learn the steps on how you can sell on Instagram with these two platforms, check out the articles Sell On Instagram With Shopify and Selling On Instagram With Squarespace.  
If you have not started selling on Instagram and would like to know how to do it, you can read our guide on How To Sell On Instagram to start your Instagram selling journey. 
Squarespace VS Shopify: Mobile Apps
Both ecommerce platforms have their own mobile apps that you can use to keep yourself updated about your store from your mobile phone.
As mentioned before, Shopify also offers its own app marketplace. Shopify's app marketplace gives the opportunity for you to customize and enhance your store.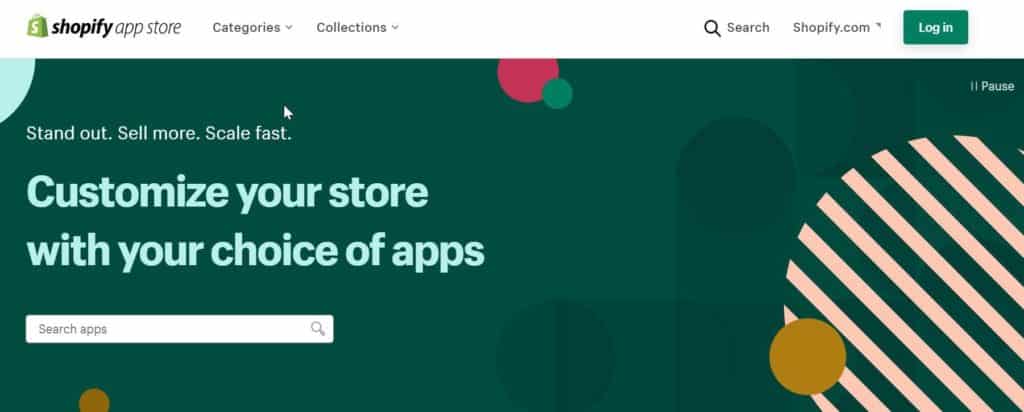 Source: Shopify.com
The apps inside can be used to extend your store's performance and functionality, something that Squarespace did not offer. 
Squarespace vs Shopify: Analytics
To make sure your ecommerce business is moving in the right direction, it is important to have actionable analytics. 
While both platforms do have ecommerce analytics, Shopify offers more advanced features. As for Squarespace, although they are catching up, unfortunately their analytics aren't as powerful as Shopify. 
Fortunately, you can connect your Squarespace with your Google Analytics account, and the same goes to Shopify. With this, you surely can improve your analytics game.  
Squarespace VS Shopify: Customer Support
No matter how user-friendly a platform is, there are times where you will need some help navigating it.
Thus, reliable and solid customer support is a must, especially if you are in for the long haul. 
Both platforms offer effective customer support, although Shopify's customer support tends to be better. 
For Squarespace, you can only contact the customer support via live chat or email. In contrast, Shopify has 24/7 support that you can contact through email, live chat and phone.  
Squarespace VS Shopify: Pricing
Both Squarespace and Shopify come with a variety of pricing plans that can cater to different types of businesses. 
Squarespace has four pricing options to choose from, three of which come with ecommerce functions. 

Source: Squarespace.com
As you can see, their pricing structure is pretty reasonable. There are also discounts by Squarespace if you opt in for yearly pricing.
Shopify, on the other hand, only has three pricing plans to choose from.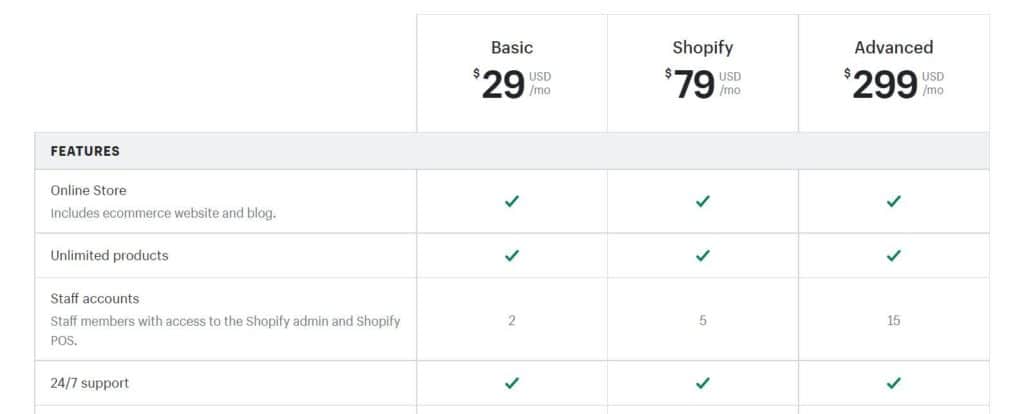 Source: Shopify.com
Just like Squarespace, Shopify also offers a discount when you go for yearly pricing. 
The good thing is, both platforms offer a 14-days free trial so that you can try and test their features tools before signing up.
All in all, Squarespace is clearly cheaper compared to Shopify. However, the cheaper pricing is mainly because Squarespace offers way less features than Shopify. 
Squarespace VS Shopify: Verdict
Let's wrap this review between Squarespace vs Shopify for ecommerce stores with a verdict. 
As far as ecommerce features are concerned, Shopify is clearly the winner. However, it is not enough to rule out Squarespace. 
Squarespace has simple and effective tools, which make them a suitable option for people who prefer user-friendly design over features. 
Ultimately, the right ecommerce platform is the one that can effectively assist you in achieving your goals. Thus, it is best to evaluate your needs and goals and study which platforms can satisfy your requirements before making your decision.