Selling products from your Shopify store on Instagram is relatively easy, you don't need to be an expert to connect Shopify to Instagram shopping!
If you are a Shopify store owner and want to improve your sales, you want to leverage Instagram Shoppable posts.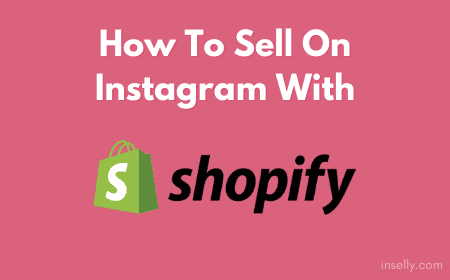 And the best thing is, selling your ecommerce products on Instagram is 100% free!
Instagram is a visual platform, which means that your products will be displayed in a very appealing way. This can help you to sell more products and grow your business.
In this article, we are going to explain how you can start selling on Instagram with Shopify.
Let's get started.
How Does Instagram Shopping Work?
Instagram launched its shopping features in 2018, which was big news for all Shopify sellers.
Here is how it works:
As an ecommerce seller, you can tag your products directly on your Instagram feed and Instagram Stories.
When someone clicks on a tagged product, they are redirected to the storefront selling that product
If the user likes the product, they can buy it directly on Instagram
Let's move to a more practical part.
How To Connect Shopify To Instagram Shopping
Setting up your Shopify ecommerce store on Instagram is easy. Here is what you'd need (and probably already have):
Any Shopify plan that allows you to sell physical products
A Facebook Business page
An Instagram Business account linked to that Facebook Business page
If you have all three set up, you can move on to the next step.
Note that Instagram shoppable posts are only available in these countries.
Follow this steps to connect Shopify to Instagram.
1. Create A Store On Shopify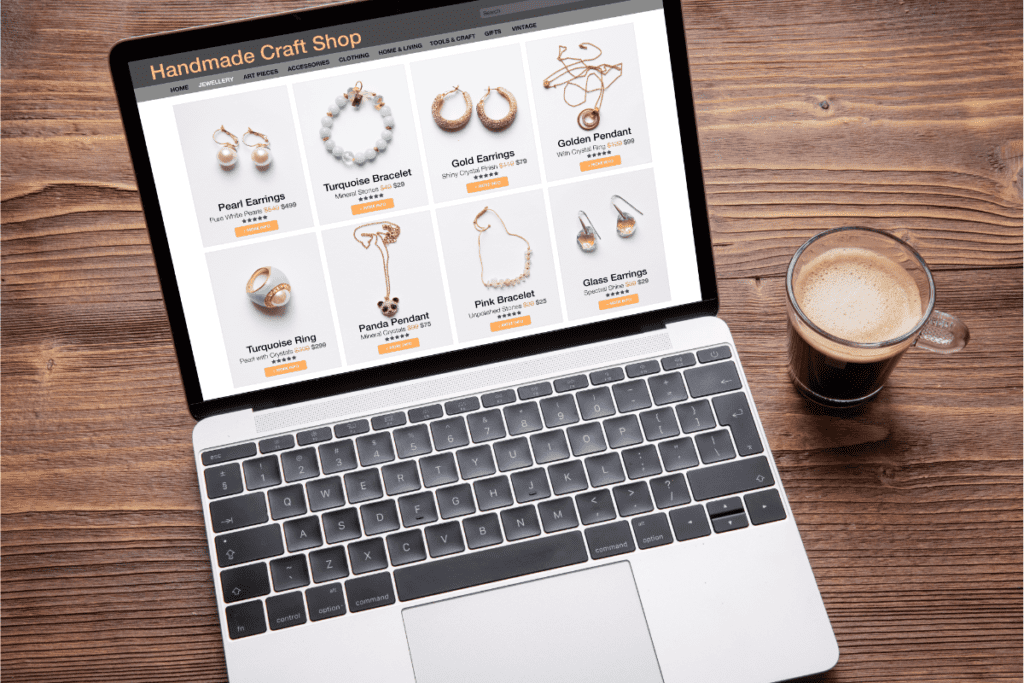 If you are reading this article you probably already have an online store with Shopify but if not, then this is the first thing you have to do.
You can even create a free trial store to get started and then move to a paid account.
This will give you access to all of the features of Shopify, so you can start experimenting with selling on Instagram or pretty much anywhere.
2. Get A Instagram Professional Account
Then, you need a business account to sell on Instagram. You can convert your personal account to a business account.
A business account has many advantages, such as insights about your followers and the ability to create ads.
And of course, most importantly, you can use the Instagram shoppable posts to sell products from your Shopify account.
3. Set Up The Facebook Shop
Once you have your Instagram Business Account, you need to set up your Facebook shop.
Facebook shop's is how you can do product tagging. You need to have a Facebook page to set up a shop.
On your Facebook page, click on the "Shop" tab. Don't see it? Use this guide to change page template to shopping template
Click "Set up shop"
Type in your business address and hit "Next"
Select your currency
Enter your email address and hit "Next"
Add state tax registration number
4. Connect Your Shopify Store To Facebook Shop
After setting up Facebook shop you will need to link your Shopify store to it, this way your shop will have products to tag.
Go to your Shopify dashboard and click on "Sales channels" and then "Facebook".
Next, link your Facebook account and choose the page that's connected to your new shop.
All of your Shopify products will be imported automatically.
With this you can request approval for your shop which should take 24-48 for Facebook to review it.
5. Connect To Instagram Shopping
After your shop is approved and has all your Shopify products, you have to add your catalog to your Instagram.
For this, check your Instagram Business "settings" and tap the "Shopping" option to confirm your Facebook account.
Now pick the catalog that has the products you will be tagging in your Instagram shoppable posts.
And, That's it!
You can now tag your Shopify products on Instagram posts and stories.
Why Is My Instagram Account Not Eligible To Connect To Shopify?
The most common reason why you can not connect your Instagram account to Shopify is because your products do not comply with Instagram's shopping guidelines.
Instagram has strict guidelines into what they allow to sell on their platform, so this is usually the reason you could be having problems connecting to it.
If you think your products should be allowed on Instagram Shopping you can try to contact Instagram support to ask them to review your products.
Why To Sell On Instagram With A Shopify Store?
There are many reasons you should sell products on Instagram with a Shopify store.
Reach New Customers
Instagram is a great platform to reach new customers. With over 1 billion active users, it's a huge potential market for your products.
By selling on Instagram, you can tap into this market and reach new customers that might not have found your store otherwise.
Build Loyalty And Credibility With Followers
When followers can buy the products they love directly from you on Instagram, it builds loyalty and credibility.
They know that they are getting the best deal and that you're an authority in your field.
This is especially important if you are selling niche products.
Increase Brand Awareness
By tagging your products in posts and stories, you increase brand awareness.
Your followers will see your products everywhere and will be more likely to buy from you.
Not to mention, when you tag products in posts, it increases the reach of your posts and brings in new followers.
Generate More Sales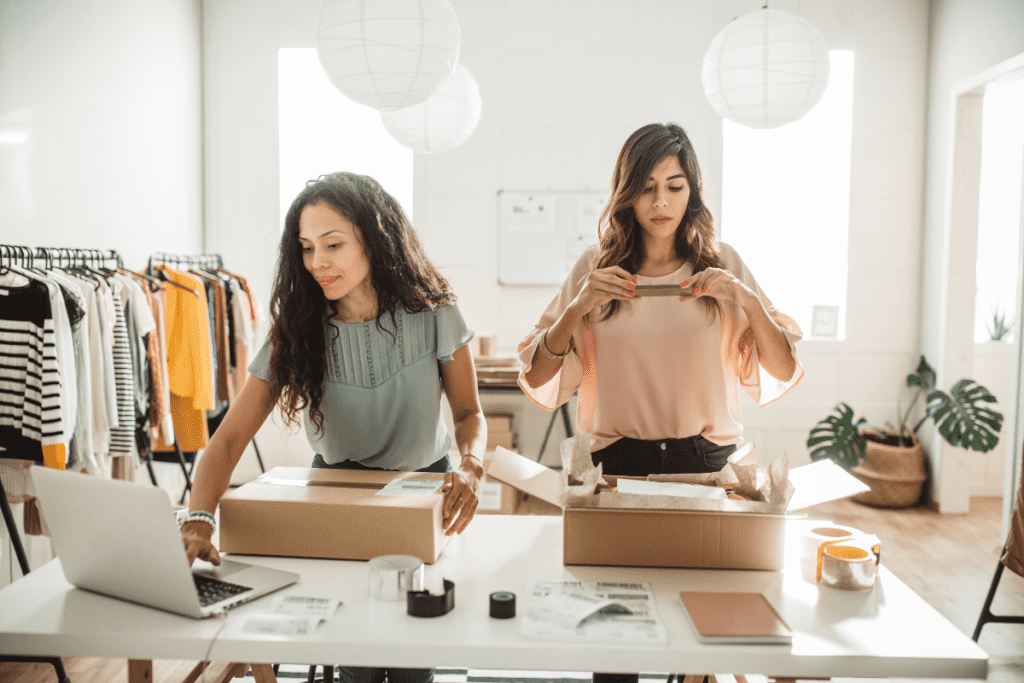 When you make it easy for customers to buy your products, they are more likely to do so.
With Instagram shoppable posts, it's easy for them to purchase what they like with just a few taps. This increases sales and profits for your business.
Showcase Your Products
Instagram is a great way to showcase your products to potential customers. With the ability to tag products in posts and stories, you can show your products in use and link directly to the product page.
This is a great way to increase interest and sales.
Add Instagram Feed to Shopify Store
Now that you know why you should sell on Instagram, let's take a look at how to add an Instagram feed to your Shopify store.
Adding an Instagram feed to your Shopify store is a great way to build your credibility by showcasing social proof, which can help you sell more.
People who land on your site that might not be ready to buy at that moment could follow you on Instagram and eventually get convinced to purchase your products.
The best part is that adding an Instagram feed to your Shopify store is super easy and only takes a few minutes.
Why Add Instagram Feed to Shopify Store?
Instagram has more than one billion active users and many of them are your target customers.
Importantly, it plays an important part in influencing the decisions of your audience.
As it's a visual platform, many ecommerce brands are trying to connect with their target audience on it.
And by adding your Instagram feed to your Shopify store, you can multiply your ecommerce conversions.
But, how do you add your Instagram Feed to Shopify?
There are essentially two ways to add Instagram feed to Shopify, using an app or without Shopify app.

If you're not tech-savvy or want the easier option, use a Shopify app like Taggbox Commerce.
The app lets you easily tag products and publish Instagram posts on your Shopify store.
So, lets look into how to do it.
How to Add Instagram Feed to Shopify – Using An App
Here's how to add Instagram feed to Shopify with an app:
Go to the app Store and look for "Taggbox Commerce" app
Download and install the app
Choose Instagram as your source platform to allow the app to collect your social feed (Content)
Select your feed type: hashtag, handle, Stories, and more.
Hit "Publish" and pick automatic or manual. Done!
Note: for the last point, with the automatic option, you can set up your Instagram gallery on any page of your store (top or bottom). You'll just have to select the page, position, and theme, and hit "Publish Gallery".
If you want to do that manually, you'll have to copy and paste the "publish" code to the HTML of your page.
Using an app if the easiest way to get your Istagram feed into your Shopify store. There are a few apps you can use but most follow a similar installation process.
You can also use the Instafeed – Instagram Feed app to integrate your Instagram posts with the Shopify store.
Although you can pay $4.99 per month to get advanced features, its basic version is free forever. But it is also one of the best ones.
Tips To Selling On Instagram More With Shopify
As mentioned above, selling products on Instagram with a Shopify store has a lot of benefits.
Some people prefer to use other ecommerce platforms but Shopify is the best option in our opinion.
You can check out our review on Squarespace vs Shopify ror ecommerce stores to compare this two services.
Use the tips below to help you sell more products on Instagram:
Use High Quality Images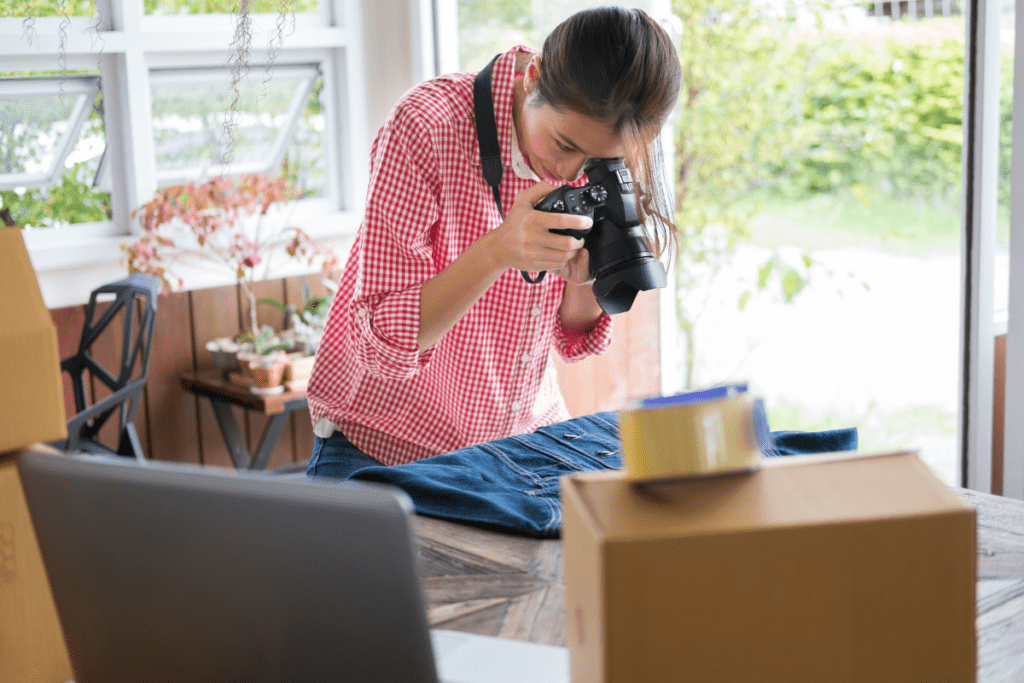 This should be a no-brainer but you'd be surprised how many brands don't use high quality images.
Your Instagram photos should be high resolution and have good lighting. People want to see what they're buying so make sure your photos are of good quality.
You can also use Instagram filters to make your photos pop. Just don't overdo it as you don't want your photos to look fake.
Write Better Captions
The caption is important as it's your chance to tell a story and describe your product.
Your caption should be engaging, interesting, and descriptive. It should also be short, sweet, and to the point.
People have short attention spans so you want to make sure your caption is easy to read and understand.
You can also use hashtags in your caption to reach a wider audience. Just don't go overboard with it as you don't want to look desperate.
Use Hashtags
Hashtags are a great way to reach a wider audience on Instagram.
When people search for a particular hashtag, your photo will appear in the results. So, make sure you use relevant and popular hashtags.
You can also use branded hashtags to promote your brand. For example, if you're selling shoes, you can use hashtags like #shoelover or #sneakerhead.
Just don't use too many hashtags as it will make you look spammy. A good rule of thumb is to use around 2-3 hashtags per photo.
Tag Other Accounts
Tagging other accounts is a great way to get more exposure on Instagram.
When you tag other accounts in your photos, their followers will see it and some of them may check out your account.
This is a great way to gain more followers and promote your brand. Just make sure you tag relevant accounts with a decent amount of followers.
Share Instagram Stories
Instagram Stories are a great way to promote your products and brand.
You can use them to give your followers a behind-the-scenes look at your business or show off new products.
Stories are also a great way to engage with your followers as you can respond to their comments and questions.
Just make sure you're not oversharing as you don't want to bombard your followers with too much content.
Use Instagram Ads
Instagram Ads are a great way to reach a wider audience and promote your products.
You can use them to target a specific audience based on their interests, demographics, or location.
Ads are also a great way to get more exposure for your brand as they appear at the top of people's feeds.
Just make sure you create ads that are relevant and interesting as you don't want to waste your money on ads that no one will see.
Offer Discounts And Deals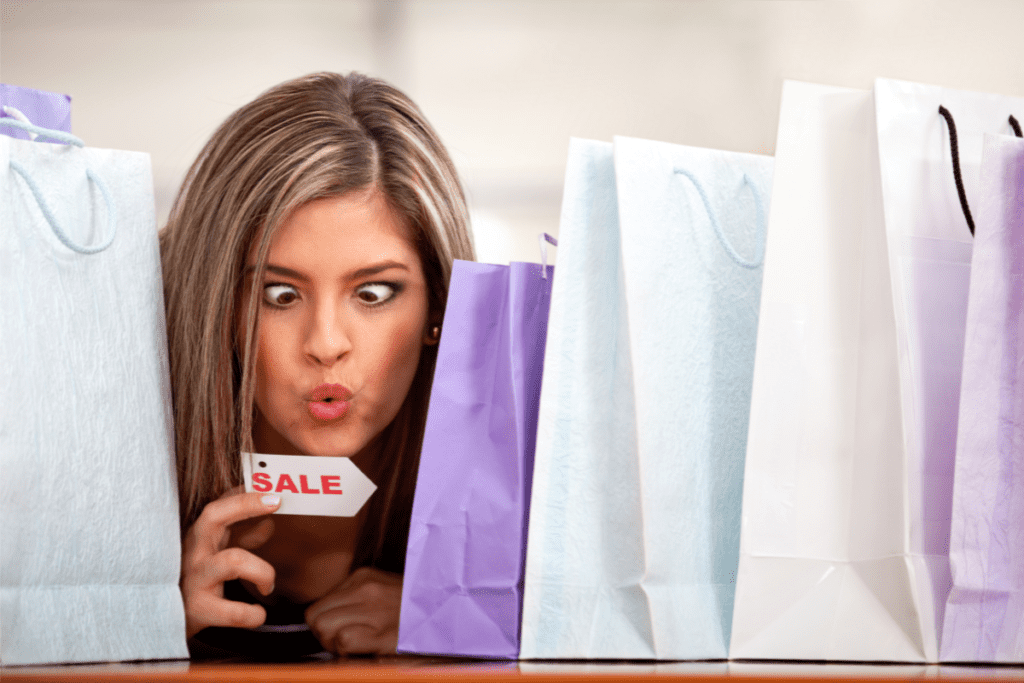 People love a good deal so make sure you offer discounts and deals on your products.
You can use coupons and promo codes to entice people to buy your products. Just make sure the discount is significant enough to get people's attention.
You can also offer free shipping or discounts for larger orders. This is a great way to increase your average order value.
Final Thoughts
Now you know how to connect Shopify to Instagram Shoppable posts.
As you can see, it's pretty straightforward and easy to do, so if you haven't set it up yet then is the time to do it!
If you are a Shopify seller, you can open up a new sales channel by simply connecting your store to Instagram Shopping.
But if you have an online store setting with a different platform then you might still be able to use shoppable posts. Instagram as a marketplace can work with many other platforms.