Instagram's shoppable posts are a great way of selling ecommerce products to a social media audience.
Plus, Instagram now allows users to connect their Wix stores to their Instagram profiles. If you have a sizable audience on Instagram, you can leverage it to boost your e-commerce sales.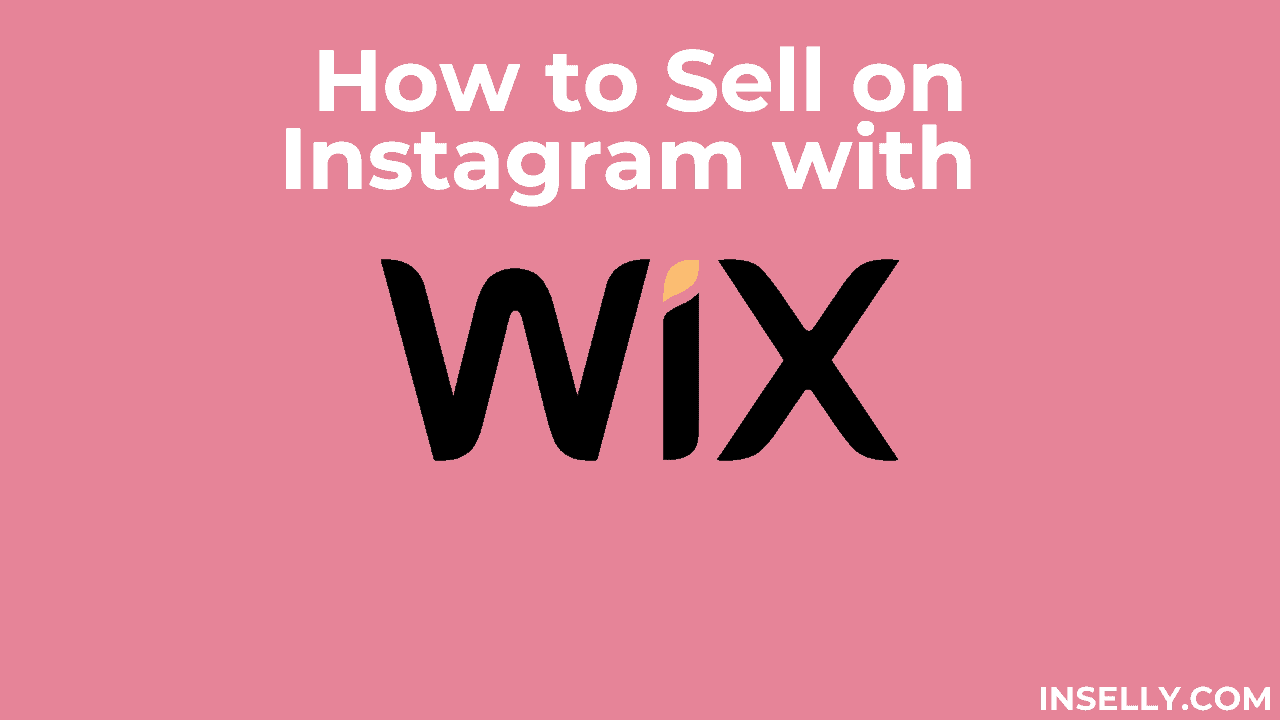 Do you want to sell on Instagram with Wix? In this article, we will go through the step-by-step process to let you do exactly that.
By the end of it, you will be ready to sell your Wix products through Instagram.
Let's start.
Selling On Wix
Have you been looking for a platform to create an online store? Wix is one of the best platforms to use to create one. You can build your own website as well as selling products through their eCommerce features.
Wix is one of the best platforms to create an eCommerce store: There are many benefits when you decide to sell using Wix as a website creator or builder. You can easily build it yourself without any coding knowledge required just by uploading images, text, videos and many other elements to your website in order for it to look that bit more professional and impressive.
For this and many other reasons Wix is a good option when selling online.
Since the company was founded back in 2006 they have been offering web hosting services which allow their clients not only create websites but also sell products through eCommerce features available on many different plans from free ones up until paid ones with prices starting from $14 per month for small business owners or freelancers who are looking for a way of selling products on Wix such as digital downloads (eBooks, themes) or physical products (clothes, beauty products, crafts, etc) without investing too much money at first while still getting all the necessary tools straight away.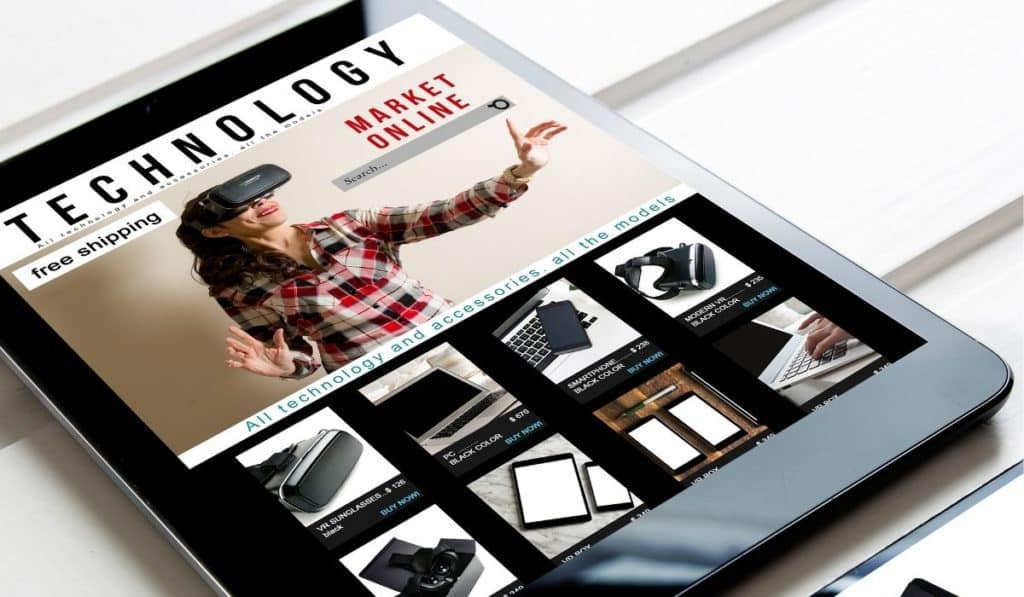 In fact, there are no limits regarding the number of pages you can build either so if you are selling products that require more than one page plus a shopping cart then you will need to upgrade your plan in order for it all to work as it should.
Does Wix Integrate With Instagram?
Yes, Wix integrates with Instagram easily. If you have or are thinking of making a Wix website and using Instagram to promote your products or service, you can integrate these two platforms.
Using Instagram and Facebook for Business you can create a catalog to show in your accounts which can be linked to your Wix store.
And vice versa, Wix has a feature that allows users to connect their Instagram account with their Wix site so visitors can see all of the photos they have uploaded.
If this sounds interesting, continue reading for instructions on how it's done!
There are other platforms that also integrate with Isntagram which we have reviewed before. Check this comparison on which is the best online platform between Wix vs Ecwid.
How to Connect Wix Store to Instagram?
Since Wix is one of the easiest platforms to sell products online and Instagram is one of the best platforms to acquire new clients and reach thousands of people, many brands are starting to use both to increase their sales.
So before we start we just want to make sure that know you you will need to create a Wix Store, Facebook Shop and Instagram Business account. We will explain how to do that below.
1. Set Up A Wix Store
This might be obvious if you already have a Wix Store set up but if you don't yet, before you do anything else you have to create your Wix site and upload your products to it.
If you don't have a Wix Store yet, don't worry. You can set up an account for free for 14 days and cancel it if you don't like it. After that, pricing is $14 a month, which is really good for an easy to manage online store.
Once you have your Wix site you have to add your products. With this you are ready to start selling online, you don't need to link it to your Instagram to make sales but you probably are here for that. So the next steps are to connect Wix to Instagram.
2. Create a Facebook Shop and Instagram Business Account
Before getting started with the WIX-Instagram integration, you need to go through a couple of necessary steps.
First, you need to have a Facebook Shop set up. And, in order to create a Facebook Shop, you need a Facebook Business page.
Creating a Facebook Shop is a simple and quick process. If you don't have it yet, create one using this guide directly on Facebook or you can create one from Wix and automatically link all your products with these steps.
How to Create Facebook Shop From Wix Panel:
Log in into Wix and fo to the Facebook Tab

Click on "Start Now" and log in into your Facebook account

Click on the Business Page you want your Wix Store to be linked to

Click on "Accept Terms"

Now Facebook will review your request. This might take up to 48 hours

Once your Facebook shop is approved, all the products in your Wix store will be automatically added and updated whenever you make changes

Done! Now your Wix-Facebook Shop integration is completed.
Let's now start with the process of connecting your WIX store to Instagram.
3. Tag Wix Products on Instagram Posts
Of course, you'd need an Instagram account to sell WIX products on the platform, you can have a private or public account. You can't connect your WIX store to a personal Instagram account. For that, you need a business account.
Now that you have Wix-Facebook integrated, you need to link Instagram-Facebook shop. To connect your Instagram business account to your Facebook page, use this guide for that.
As already mentioned, a Facebook Shop is essential if you want to sell on Instagram using Wix. So go back to the step before to set this up.
Now that you have your Wix Store, Facebook Shop and an Instagram business account, it is time to share your Wix Products on your Instagram posts. Follow the next steps:
Make sure you connected Wix Store-Facebook Shop (steps are above)

Make sure your Facebook Shop has the products you want to promote on Instagram

Go to your Instagram account (you need to have a Business Instagram account)

Go to your normal process to create a new post on Instagram

Select the picture or video, add caption and any regular details you add on a post.

Click on "Next"

Click on "Tag Products". Here you should be able to see all the products on your Facebook Shop which come from your Wix Store.

Select the Products you want to tag. Each photo or video can have up to 5 tags or 20 tags when posting multiple pictures in one post.

Click on "Done"

Click on "Share"

Done! Now your post will have a link to your Wix store in the tag you added.

The shop icon will appear in the post and you will see the "Shop Tab" in your Profile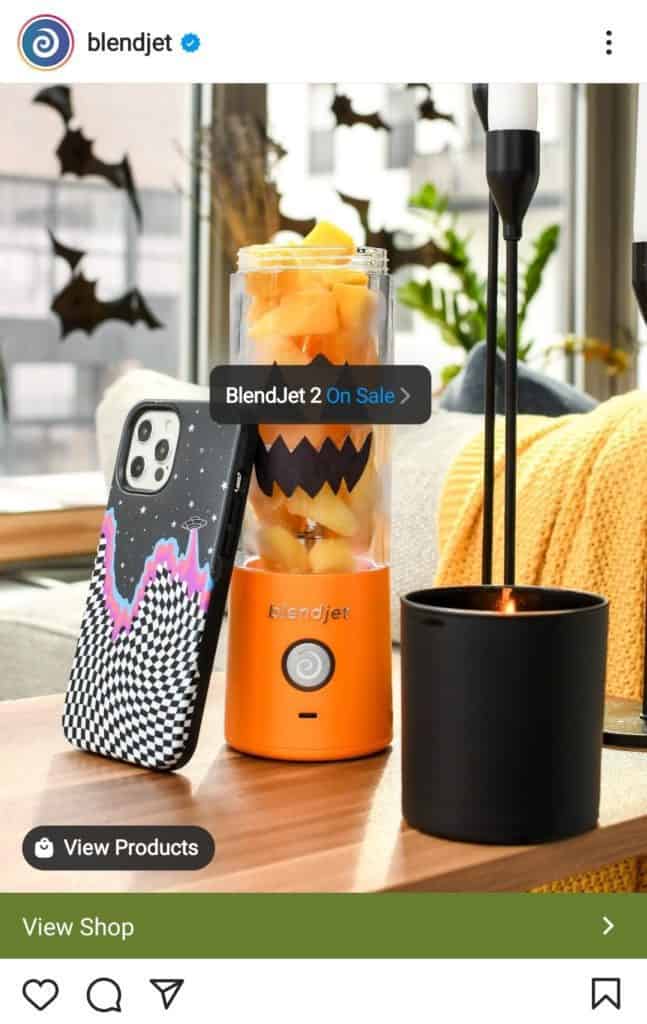 That's it, this is how you can connect a Wix Store to Instagram! As you can see, once you have everything set up it is pretty easy to share and tag new products.
Note: Tagging products is available for any new posts but also for old Posts, you can go back in your feed and tag products to link them to your Wix Store.
Final Thoughts
The visual nature of Instagram makes it an ideal platform to showcase your e-commerce products effectively. Fortunately, WIX-Instagram integration allows you to do exactly that!
This will eventually help you get more e-commerce sales by using the power of social media.
A lot of people do find products they like and buy through Instagram so turning your account into a Instagram Marketplace is an amazing idea. Eve if it's not using Wix we have reviewed a few other option like how to set up shoppable posts on Instagram with Shopify or how to sell on Instagram with Etsy.
If you don't have a Wix Store yet, click on the button below and start there. Happy Selling!