If you have an Ecwid store already or are looking for options to set up an online store to start selling on Instagram, then a great option is to connect Ecwid to Instagram Shopping.
We've shown you how to sell on Instagram before, but the process of getting products up onto the photo sharing app can be a little troublesome if you don't know where to start. For those of us who don't have an ecommerce store already built, Ecwid is an awesome option for selling on social media sites like Facebook and Instagram.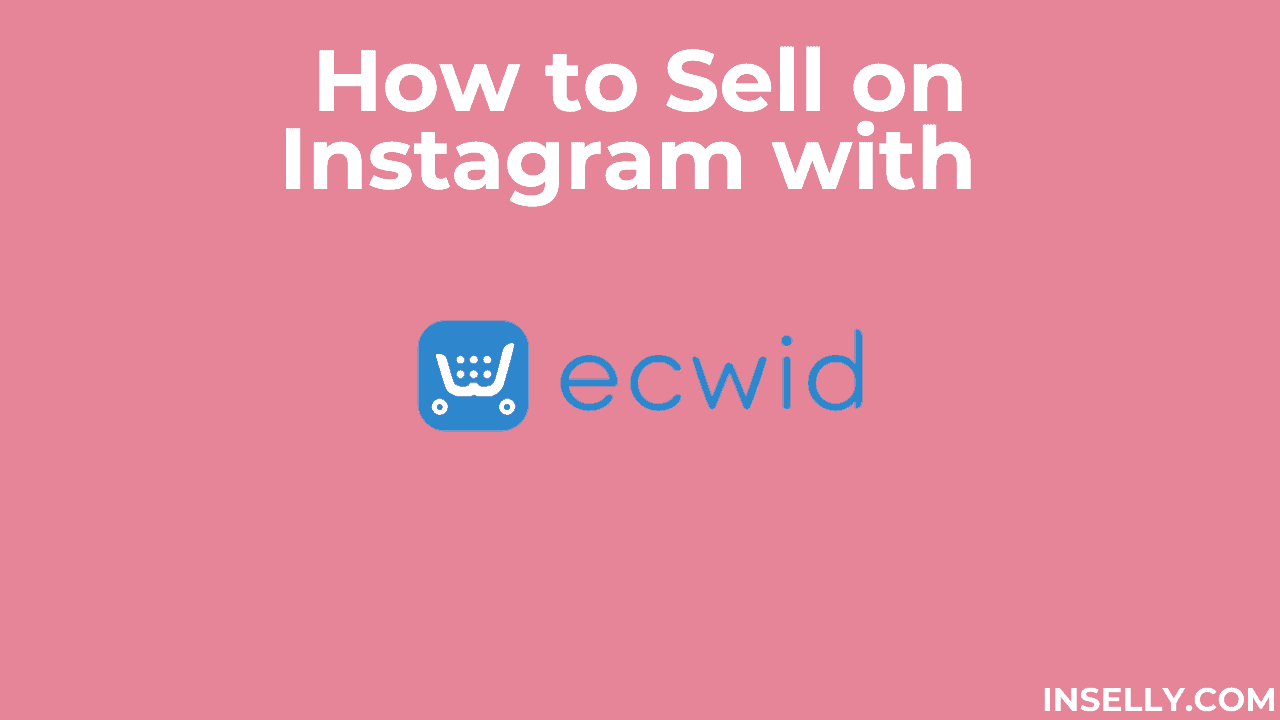 Let us show you how to sell on Instagram with Ecwid and in no time at all, you can be selling products from your own online store on Instagram.
Without further ado, let's start!
What Is Ecwid?
Ecwid is a tool for building your own online store, and it's a "software as a service" (SaaS) tool, meaning that you don't own the software but pay a monthly fee to use it. Much like other ecommerce platforms, Ecwid allows you to set up catalogs of products and add photos, pricing, weight etc. for each item.
You can define shipping rates, accept credit card payments and so on, all the key stuff that you'd expect from an e-commerce solution.
This is all done via a web browser, there's nothing to install on your computer.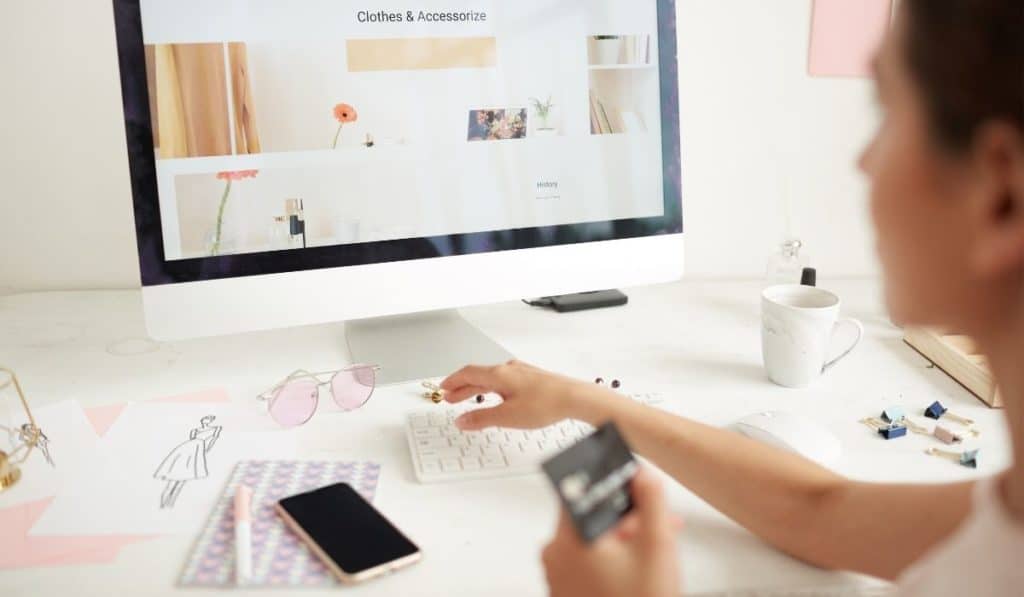 What's great about Ecwid is the tools it provides for selling on social media sites like Facebook and Twitter, as well as through email or embedding its code onto your website.
For those of us who are more comfortable with Instagram than with a regular online store, Ecwid's templates make it easy to put together a great-looking site that looks good on mobile devices as well as desktops.
If you are looking into starting to use Instagram as a markeplace for your products we have made a post you need to check out. There are many other platforms like Ecwid that allows you to tag your products on your Insta posts.
If you prefer too look at other options other than Ecwid we can recommend using Shopify to sell on Instagram or something more popular like Etsy to sell your hand-made products on Insta. Any option you choose will be pretty similar, the main thing is taking the first step and create your online store.
How to Connect Ecwid to Instagram Shop
As you know, it is now possible to sell items on Instagram by tagging them in posts and stories. Instagram leverages a Facebook Shop catalog to locate and tag goods using Facebook features.
Customers can view a bag icon and tap a link to view the item's name, price, description, additional pictures, and a direct link to your store's product page to purchase a product after your items are tagged.
To achieve this with Ecwid there are some steps you have to follow which will be explained below:
Syncing Your Catalog To Facebook
Once you have your Ecwid store setup you need to connect it to a Facebook Catalog.
Follow the steps below to connect Ecwid to Facebook:
Log in to your Ecwid admin, go to Facebook & Instagram and choose "Connect Facebook Page".

If you are already logged in, click "Continue". Otherwise, login into your account in the popup.

Check all the options:

Facebook Ads, Facebook Shop and Instagram Shopping. They will be useful in the future.

Make sure to check "Instagram Shopping" in the options above, this will enable you the option to sell on Instagram with a Ecwid store.

Click "Get Started".

Select a Business Manager account and "Continue". If you don't already have one, click Create new to begin the process.

Now choose the Facebook Page where you want to connect your Ecwid store, click "Continue". If you haven't created one yet, do so and select it.

Pick your Instagram Business profile then "Continue". If you haven't created one yet, click on "Add profile", follow the steps and select it when it is done.

Once you have selected your Facebook Page, choose the Catalog you want to show on it and click "Continue". If you don't have a "Catalog yet", click the "Create new" option and create the catalog where your products will be displayed.

Once your Ecwid store is linked to Facebook, click Done.
Now, Facebook has to review your store to make sure it is according to their policies. It usually takes about 48 hours to get a response from them.
If it is approved, now your Ecwid store is now connected to your Facebook Page. So the products you are in Ecwid will sync to Facebook.
Verify Your Domain
Facebook and Instagram Shop might require you to Verify the ownership of your domain in order to sell on Instagram with Ecwid.
If you have Ecwid Instant Site set up in with a custom domain – this is the ideal set up, if you don't have it yet, consider on updating it – then do the following:
Go to your Facebook Account

In the Facebook Manager options click on Business Settings > Brand safety > Domain.

Click on the "Add" button and in the "Add Domain" type the url to your store.

Now, click on "DNS Verification" and copy the TXT record provided.

Go to your domain provider (where you bought your domain)

Look for the domain settings option. This can change depending on your provider but it will be a pretty similar option.

Go to the DNS records option.

Add a new TXT record with the information you copied from Facebook Manager.

Click "save"

Go back to Facebook Manager options and click on the "Verify" option.

Done! DNS changes may take up to 72 hours to "propagate", so if the verification didn't work try again in a few hours. If you are not sure you added the records correctly, contact your domain provider for some help.
Following the steps above you should now have a verified domain to start selling on Instagram and Facebook.
Connect Ecwid To Instagram
Shopping on Instagram is accessible via Facebook, Instagram borrows data from your Facebook Shop Catalog to identify and tag your items. You may use Ecwid to run your business on several sales channels by linking your Facebook Store and Instagram account at the same time.
To connect Instagram Shop to Ecwid Store you need to use the Facebook Shop Catalog features. We already showed you how above, but here is a quick recap:
Log in into your Ecwid account and go to the "Facebook & Instagram" option.

Click on "

Connect Facebook page."

Choose your Facebook Page.

Check the "Instagram Shopping" option to enable selling on Instagram with Ecwid.

Click on "Get Started" to finish the process.
Tagging Products On Instagram For Ecwid Store
Once you have completed all the steps above and your Facebook Shop is approved, it is time to enable and tag products on Instagram from your Ecwid Store.
On your Instagram App, go to the settings on your business profile.

Click on "Shopping" and confirm your Facebook Account.

Pick the Catalog that will be linked to your Instagram Business Profile.

Click on "Done".
Now you should be able to tag products on your Instagram Posts. To do so follow the next steps:
On Instagram, do the normal process to make a new post.

Once you get to the "Tag" options, "tap" on the products you want linked to your store.

Search for the name of the product (it should be in your Facebook Shop Catalog for it to appear)

Click on the item in the search box

Click on "Done" and share your post.

Done! Now your post will have a tag product with a link to your Ecwid store.
Note: Remember you can tag up to 5 products per image and up to 20 products in carousel type posts. You can also go back to older posts, edit them and tag your products following the same process.
That is all! Now you can use your online store in Ecwid to sell on Instagram.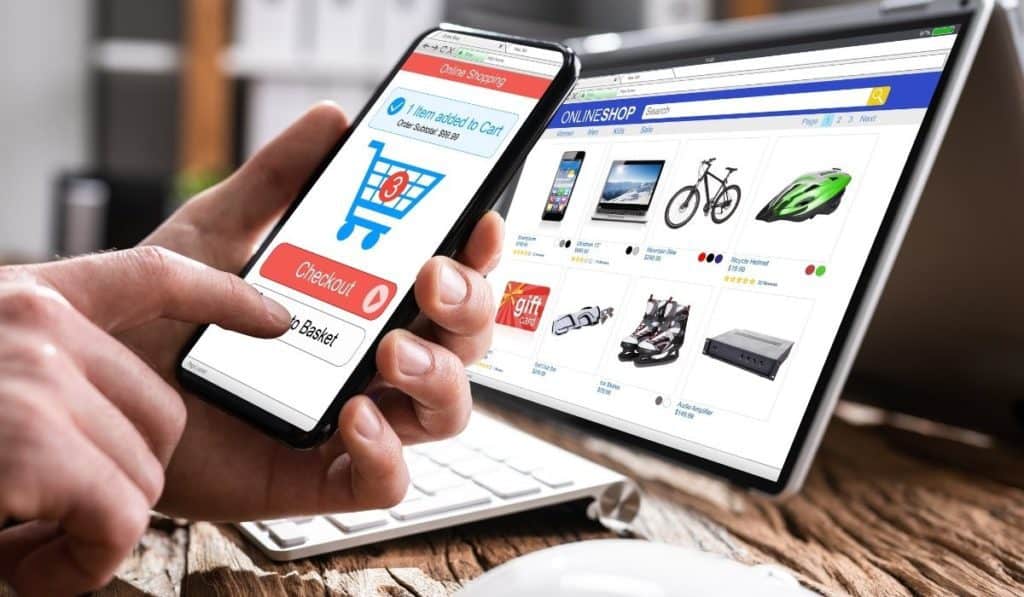 Ecwid Pricing
Ecwid is free to sign up for, and you can test out all of its tools using its "starter" plan that includes 5 stores, 10 product images per store etc. This should give you enough to get started if you just want to sell your products on Instagram.
After the starter pack expires you will need to choose a paid plan, starting at $9.99/month for 35 stores and unlimited products with 1 GB of storage space. It's totally customizable so you can choose the price that best suits your business, but if you're just testing out Ecwid or selling on Instagram our guess is that this is more than enough to get started.
Selling on Instagram With Ecwid Advantages
Selling products on Instagram has so many great advantages. We all know social media is a great place to reach new audiences and gain more customers. And combined with an Ecwid store, you can increase your sales easily.
Here are some reasons to consider selling on Instagram:
Easily Engage With Your Audience And Gain Sales
It's extremely easy for people who follow you on Instagram to engage with your posts and buy products. It's a no brainer, right? The more your audience interacts with your posts the more sales you will make from those posts!
Visitors Go Straight To Your Store
Instagrammers either follow links in your posts, or go directly to the product page of the link you post. In both cases they go straight to your store! So, basically you get all of Instagram's traffic without spending anything on ads or paying for promoted posts.
Instagram Helps You Gain New Customers / Increase Your Reach
Instagram is a great place to be if you want to increase your reach and gain new customers. The more followers you have the easier it will be for you to expand your business. Instagram users are all over the world, so it's a great place for you to get sales from other countries as well!
Save Your SEO Budget
As we wrote about above, Instagram is amazing if you want to gain new customers through your posts. However, this doesn't stop there! Your posts can also rank high in Google searches! So if you put a well optimized picture on Instagram and link to your website it is likely that people will find your products in search results.
For example, if you post an image of your product and tag the name of the product using "#" followed by its name (like we showed you above), it is likely that people will find your product in Google searches.
Instagram Increases Your CTR
You know how important CTR (Click-Through Rate) is for your marketing campaigns, but did you know about the value of having high CTR on Instagram? This means that when you post an image with a link to one of your products on Instagram, if it generates more clicks than other posts with links to your product you will end up having the highest powered CTR of all your ads!
This means that even if you don't spend any money on Instagram ads or promoted posts this platform still has an important value for you.
Sell On Other Social Networks Too!
Of course, once you start selling successfully on Instagram it's time to move on and sell your products on other social networks like Facebook. Your store is already linked to your Facebook Page, so make sure to also promote your products to Facebook.
Looks for options on how to start selling in other social media networks like Twitter or Pinterest. Since you already have your Ecwid store setup, it should be easier now.
Ecwid Sell On instagram – Final Thoughts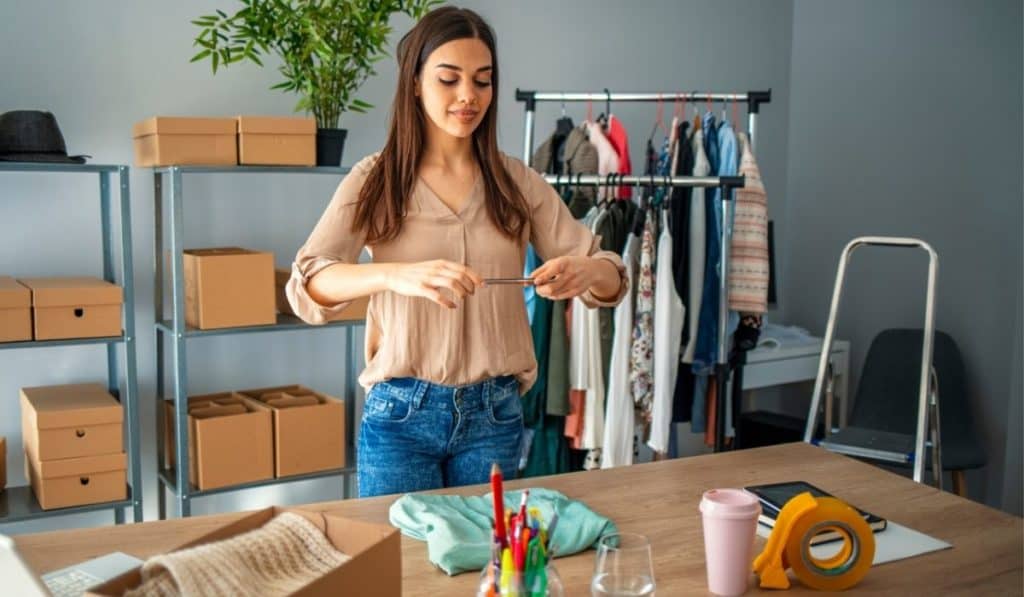 Ecwid is a great option if you want to quickly and easily set up your own online store, especially if you prefer Instagram to selling through your online store. The free starter plan means that it won't cost you anything to test out its ecommerce tools, and its customizable pricing structure means that it's perfect for both large and small businesses.
There are other platforms you can use, check out our review of Ecwid vs Wix to find the best online store platform for you, in case Ecwid has not convinced you yet.
Ecwid has done an awesome job of making it simple to sell on social media sites like Facebook and Twitter, so why not try selling on Instagram with its free starter plan?