In today's world, it has become very important to find the right influencer for your business which is why is important to nail down how to do Instagram Influencer Outreach.
Consumers believe influencers can be highly trusted on their recommendations hence, they give a lot of benefits for brands when they choose to work with the right ones.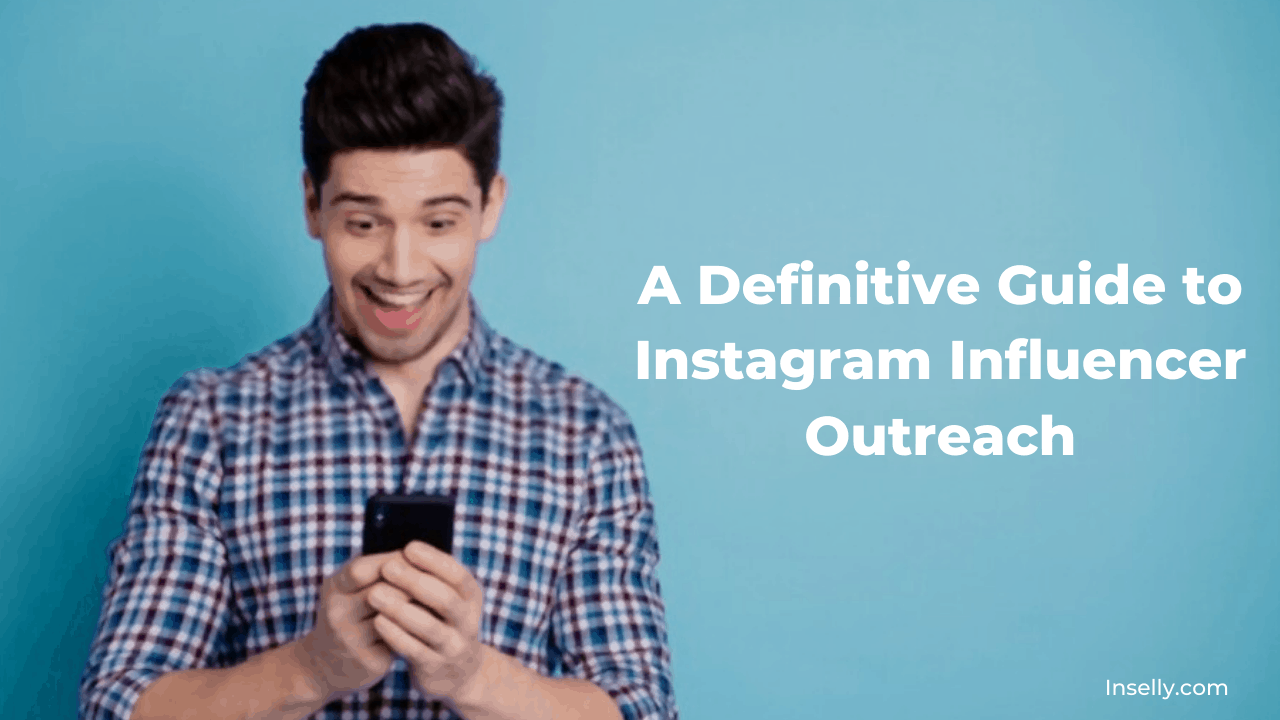 If you are a brand looking to embrace influencer marketing, there are many ways you can do it, some good and some others not ideal.
In this article, we will be mentioning tips through which you can find the right influencers for your business and ways in which you can come in contact with them. 
So without further ado, let's get going! 
Influencer Outreach Strategy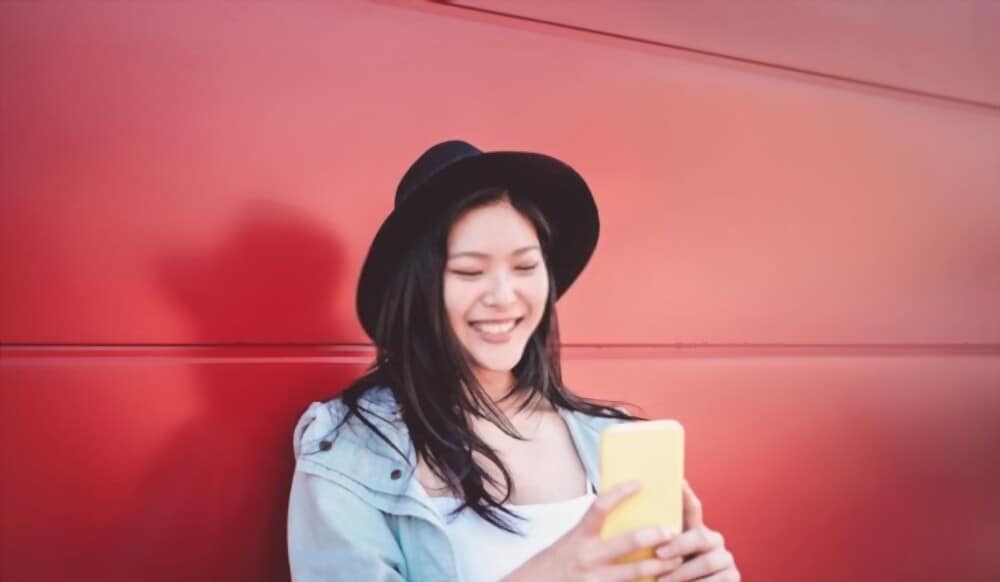 It's safe to say that influencer marketing happens to be one of the most effective strategies available in the world of marketing. 
Despite being so effective, there are many brands out there that do not understand how they can efficiently use this popular marketing approach. 
You will notice that most of the followers of a particular influencer will not be tempted automatically by the products or the services that they will be endorsing. 
In a lot of cases, people get irritated by the countless ads barging into different aspects of life which can cause them to become numb towards the advertisements. 
Moreover, they might just end up becoming uninterested in some cases as well. 
Having said that, you must not focus on rushing ahead and making up an influencer campaign about which you are not even sure if it will work or not. 
Instead, you must get off the ledge and compile everything before you jump towards building an efficient Instagram Influencer Outreach. 
Keeping that in mind, we have some key strategy points to get you to start right. 
1. Set Goals
While this might sound easy, this task happens to be one of the most difficult things to do most of the time. 
Just to gain a clear picture of what you are aiming to achieve, you will need to do some research before you jump in so that you can understand your clients in a better way.
This way, you will also be able to shortlist the influencers who happen to be the best option for you and your business. 
We have an example in place for you of a realistic goal. 
You could start with determining the number of influencers that you will want to reach out to. Plus, you will also be able to gain a bit of experience yourself under the belt.
This will allow you to be able to set goals that are likely to be achieved more quickly and easily. 
Examples of such goals include figuring out the traffic that you want to generate and the leads or conversion you want to gain through using the influencers. 
2. Quality vs Quantity
You must understand and acknowledge that just about every influencer is a unique individual and has different preferences paired with a unique personality. 
Having said that, it would be unfair to expect all the influencers you approach to be interested in the products or the services that you have to offer.
Seeing that they might not be interested in what you are selling, it is also possible that they might not be comfortable with sharing your ads with their following! 
This is why you must do your due diligence on influencers before you approach them for Instagram Influencer Outreach and understand them as individuals as well. 
To help you deal with the process, here are some things that you can keep in mind so that you can identify and understand them in a better way: 
Take interest in their other social media accounts. By interest, we mean that you start following their accounts, and do activity on the account (ie. Share, like, comment, etc.)

Take out some time to go through their content so that you can interpret their methods and ways of communication. 

Move to establish an understanding about the particular niche that they are interested in. The majority of influencers excel in a specific niche.

As soon as you decide to approach them, begin by appreciating and praising their hard work. Make sure to mention how inspired and how much you like their work. 
3. Look For Engagement Instead Of Follower Size
Let's get one thing straight. An influencer who has a larger audience doesn't necessarily mean that they have engaged followers in the numbers in which you are anticipating. 
Due to this factor, a mismatch is struck between the content and the influencers and Instagram Influencer Outreach is not that much.
Instagram Influencer Outreach turns bad especially when a brand is too focused on the number as compared to the relevancy of the content and the influencers. 
As a brand, you must always strive to find an influencer who has highly common interests and thoughts with you.
Make sure you find someone who you can really feel connected from the get going.
Usually, you will find that the influencers that come with a smaller audience will be very easy to connect with.
Additionally, they are also likely to hold greater sway over their followers. 
You must also aim to find an influencer who is truly interested in what your products or services are.
Only when they truly understand what it is you do or sell, will they be tempted to share your services or products with their followers. 
This will ensure high Instagram Influencer Outreach.
How To Outreach Instagram Influencer – Step By Step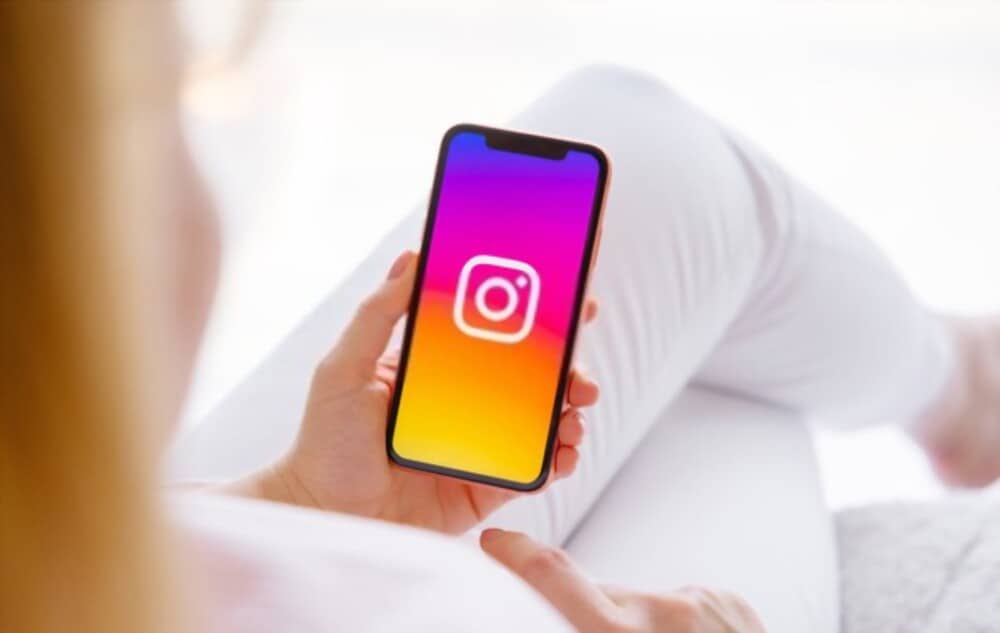 We have already established the importance of finding out the correct and loyal influencer for your Instagram Influencer Outreach. 
So let us mention the nine tips to find the correct influencers and reach out to them: 
1. Goals: Why Do you Need An Influencer?
Even before you start to look for influencers, it is very important to be clear on a few things such as what you are aiming to achieve and how much money you are willing to spend. 
If you are looking to increase your sales, followers, or overall engagement, ask yourself these questions: 
Single out what you are trying to do and be specific as much as possible. 
If you want to increase your sales, don't just say that you want to increase your sales. Instead, you must use the numbers to identify your growth. For example, you must aim to increase your sales by 15%. 
Plus, you can also try following the SMART formula for your goals! 
Once you are clear on your goals, you must proceed to define your buyer's persona. This step happens to be vital in the process as it will ensure a better understanding of the audience. 
This way, you will be able to choose the influencers which your audience can look up to.
There are tools such as HubSpot that allow you to create your persona. Through these tools, you will be able to create the persona in a matter of minutes! 
In conclusion, you must focus on creating a persona for your business and choosing the right influencers to have the ideal Instagram Influencer Outreach. 
We are sure that ensuring both of these things will allow you to have better results and come up with a better game plan as well. 
Since this step is very crucial, you should spend some time planning it thoroughly.
For every minute you have spent thinking, you can save up to ten you'd rather spend in execution! 
2. Find and Reach Out To Them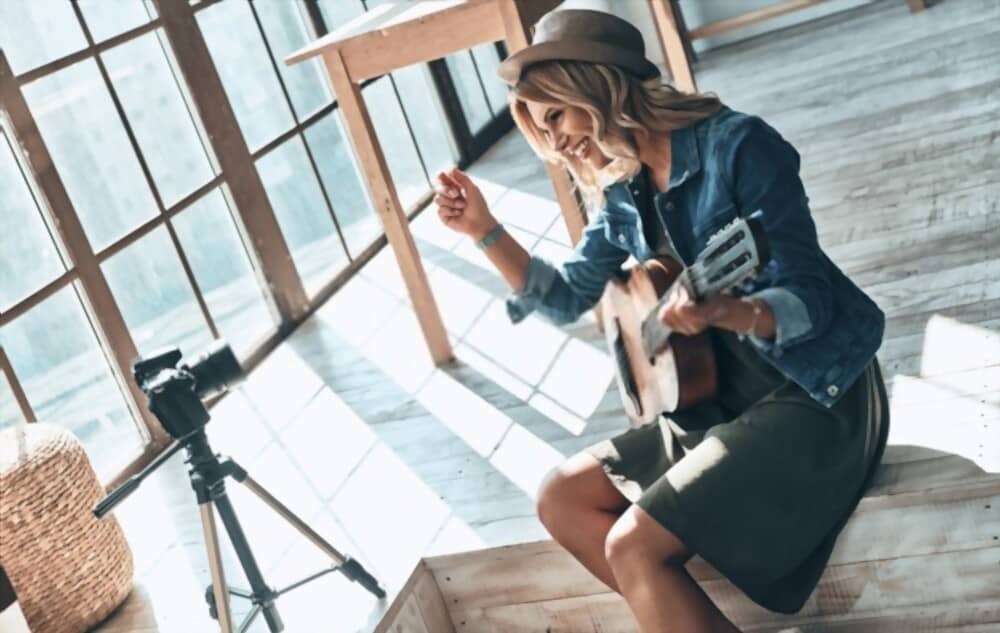 Once you have gathered an actionable plan, you can proceed to find some suitable influencers to implement your strategy.
This step will see some ways which can help you find the right influencers for your brand: 
Google Manually!
Just navigate to google.com and type in "the name of your niche + influencer". Let's say, you are in the niche of candies. You will search "Candies influencers" 
This way, you will get literally hundreds of results with a single search.
This method is considerably simple, fast, and trustable in which you can find influencers for Instagram Influencer Outreach! 
The Power of Hashtags
You can navigate to Instagram and start looking for promotional hashtags. These hashtags are usually the ones that include the words "ad", "sponsored", or "promote".
You will gain as much as 14 million posts if you go about searching these results.
Nevertheless, these results will be gathered from different kinds of industries.
Due to this, it will become considerably harder for you to narrow down on the correct ones for your business. 
Keeping that in mind, you must focus on combining your searches with niche-based hashtags. This way, you will be able to locate relevant influencers! 
Nevertheless, this tactic happens to be one of the best ones for choosing influencers for Instagram Influencer Outreach. 
Upfluence 
If you haven't heard the name, Upfluence is a marketing tool available online which helps the business in finding out and reaching out to the many influencers. 
As a brand, you will have to select your industry, and the platform will list the influencers for you.
Now, it is up to you to find the right influencer for you to increase your Instagram Influencer Outreach as you reach them out. 
All you have to do is use the app. The process kind of feels automated, in a way. 
But, there's a catch as well. The access to this platform comes at a price though.
If you are someone who is on a low budget, you must explore your options. There are many such platforms and methods to find the right influencers for you. 
You can use either three of the ways that we have mentioned above to find the right person for your  Instagram Influencer Outreach.
Make sure that you have narrowed down at least 2-3 influencers through these processes. 
3. Check Their Audience Engagement 
The number of influencers available on Instagram today is too much. Now, most of these influencers might be small or some might be big.
But, you must understand that the total followers of an influencer are not always the most important thing. 
Instead, you must focus on relevancy. You should consider how well the influencer will be able to relate to your target audience. 
Failure to look for such practices marks you with the 35% brands which have ineffective strategy for their content or stagnating.
Your competitors will not stop for you and they will always be looking for a way up. You wouldn't want to get left behind, right? 
This is where the buyer's persona comes in. A buyer's persona helps a brand produce better content. However, a lot of people do end up creating a buyer's persona but they never actually implement or plan to use. 
Don't be one of those brands. It is imperative to keep in mind your buyer's persona.
Remembering this factor will allow you to find the influencers which can increase your Instagram Influencer Outreach. 
4. Make Sure You Are In The Same Niche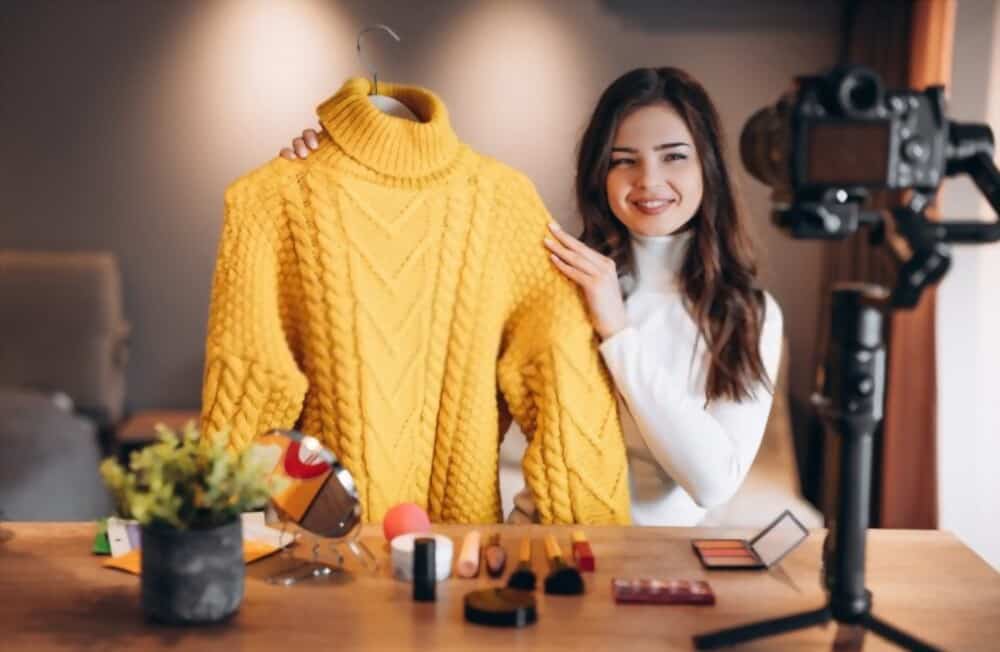 It's critical that your audience relates to the chosen influencer to make the most out of Instagram Influencer Outreach. You both have to be targeting the same or similar niche.
However, your brand must also relate to the audience of the influencer. 
The main reason for doing influencer marketing is to increase the number of your target audiences and your customer base. 
This goal marks it important to be thorough to the followers of the influencer.
You should make sure that they meet your buyer's persona and they can buy from you as well. 
If you think it's not a good match, then you'd only be wasting your money, time, and efforts. 
The easiest way to get a better understanding of this situation is to directly ask the influencers to give you a little overview of their audience. Try to ask this question as soon as you start to talk terms with them. 
5. Win-Win Partnership
At this point, we will want to reach out to the influencers that fit well with your criteria.
At this point, it is essential that you have a list of at least a few influencers which you can contact. 
At this stage, depending on positive hopes by choosing one is not going to be a bright step. 
Furthermore, you must also be thorough when you plan a reach-out message.
Don't make the message all about you or your business, or what you need from them. This is what most businesses do. 
To stand out, go out of the traditional ways. Focus on the influencer instead.
Make sure that your message is short, straightforward, and provides benefits for the influencer as well.
Ensure that you are not the only one to gain something from this relationship, it should be a win-win partnership. 
There are many ready-made templates available on the internet which you can tweak and send them as your own message.
You could also use marketing automation software and enter all the details by itself. Such software goes a long way when it comes to saving time. 
Regardless of which way you go, make sure the deal you are striking is beneficial for both parties. 
6. Explain Your Goals Clearly
If you have progressed onto this step, then it means that you have already found the right influencers! 
Congratulations! 
At this point, you will want to determine whether the influencers that you have chosen are the right fit and if your partnership will work according to the deal you have stroked out. 
As soon as you get the go-ahead from the influencer, you should try contacting them through a call and tell them what your expectations are. Make sure that you are very specific on the terms though. 
As easy as this step is, a lot of people end up overlooking it as well. But you must know that overlooking this step can create complications in the future. 
Avoiding future complications is a reason good enough to not sideline this aspect. 
7. Set a Landing Page For The 

Campaign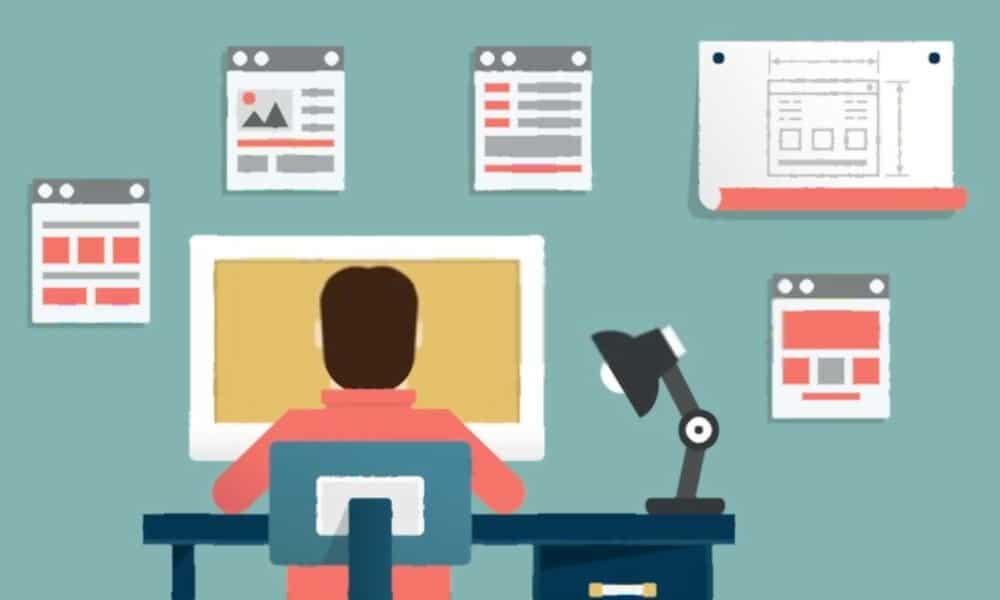 If you do them right, Landing Pages can go a long way in scaling up your business! 
Through a landing page, you can easily make a customer from a person who was highly uninterested in what you had to sell.
However, the efficiency of a landing page is going to get even better if you take the help of an influencer! 
Try to create landing pages as early as possible. As you create landing pages as early as possible, the influencer will be able to drive their audience towards the landing page so that there is an increased chance of gaining more sales. 
You can use many tools to make a building page, but we prefer going for Leadpages.
This tool comes with a variety of features and it also includes some pre-built templates.
These templates make the process significantly easier for you. 
8. Do Affiliate marketing With Your Influencers
One of the best ways to leverage Instagram Influencer Outreach to your advantage and generate huge leads is to do affiliate marketing.
In this strategy, you will be paying a small commission for every purchase that an influencer sends your way. 
As simple as it may sound, affiliate marketing isn't really that easy.
You must choose the right affiliate platform, set the right commissions, and also ensure that the operations go as smooth as ever. 
Perfecting all of these areas can result in a huge income! 
9. Adapt, improvise, overcome
As hard as you try, there is no possible way to make any strategy stellar. There is always some room for improvement. 
Keeping that in mind, you must always be looking at the strategies that work the best and the strategies that are not working where you can improve. 
This process goes on and on, but if you want to ensure long-term success, keep it going. 
You must adhere to using an analytics tool to help you keep track of the progress and make the improvement of your existing strategy easier. 
You must also constantly focus on investing in learning and perfecting your craft so that you can get the results you want. 
Instagram Influencer Outreach – Messages Best Practices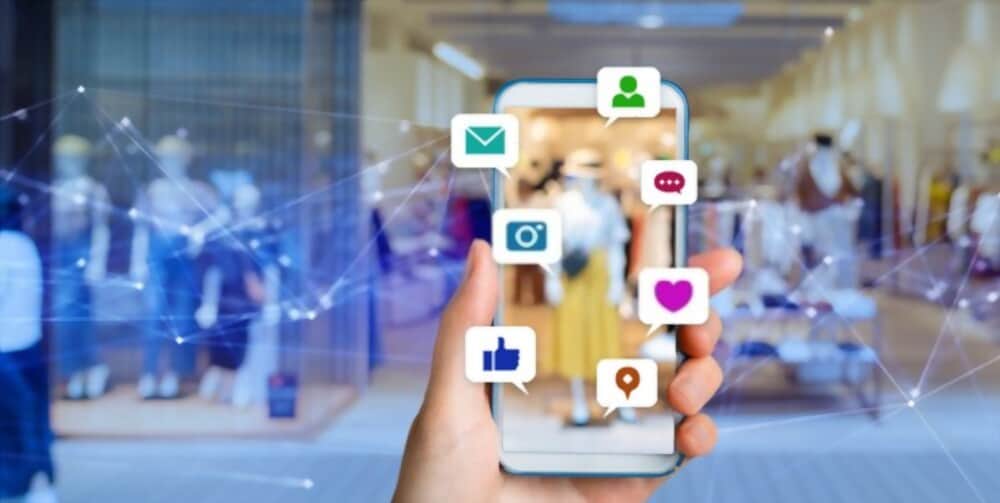 1. Your First message should Indicated the reason you've chosen them
Ask yourself. Why did this particular individual stand out as compared to the other influencers available out there? 
It could be their photos, or it could be how well they represented the last brand that they represented. Throw in that piece of information! Let them know about it. 
They will want to know the reason why you have chosen the task at hand. Furthermore, a little flattery can go a long way! 
However, if you have only chosen an influencer depending on their follower count, you must find another reason to feel temp[ted to work with them. 
When you are doing influencer marketing, you are trying to connect with the influencer's audiences as your target customers as well.
So make sure that your brand's values must align with the influencer's values to make the most out of Instagram Influencer Outreach.
2. Your message must include your strategy to reach the big picture! 
We are not insinuating that you give away all of your game plan! 
However, providing a little insight won't hurt anyone. Instead, it will help the influencers become more clearer on understanding your goals and what you are hoping to achieve. 
If an influencer is producing content for a product review, you will find the content to be different as compared to the content they will prepare for a brand mention.
This is why it is essential to let them in on your game plan so that they can prepare accordingly. 
You must also mention the "potential deal breakers" which can cause trouble later.
We are talking about any information regarding payments, sponsorship placements, or even free products.
This way, they will be able to determine the limits of the program that you have to offer.
How To Choose the Right Influencers For Your Brand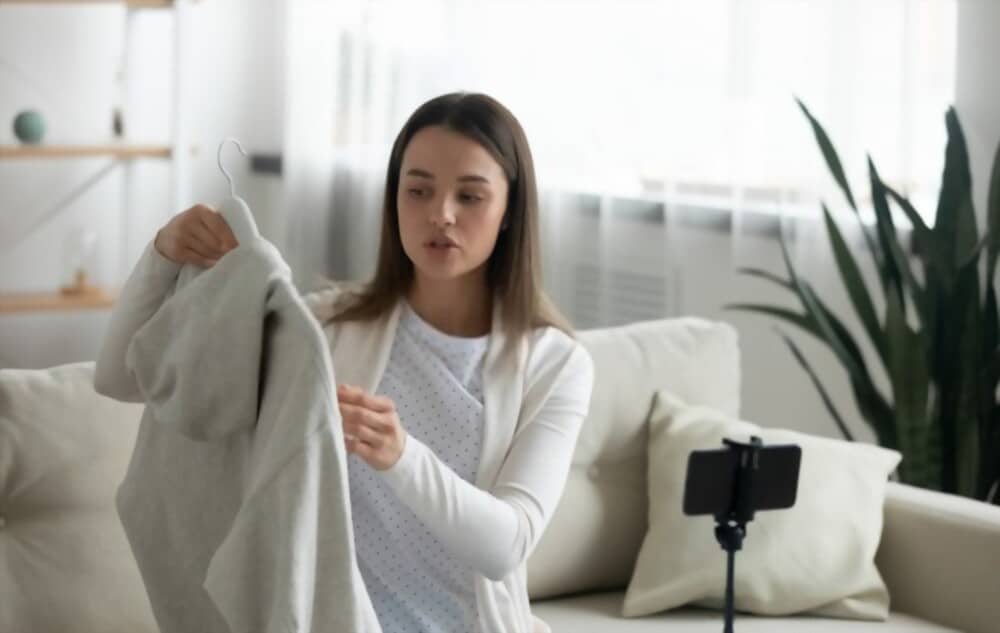 As you may already know, Influencer marketing happens to be one of the best online promotional strategies available. It is predicted to reach $15 billion in value by the end of 2022!
But, using this strategy could go in vain if you are not working with the right influencer. It is very easy to go wrong due to these two reasons: 
You have an ineffective outreach strategy. 

You have a lot of influencers to choose from. 
However, there is some silver lining as well! Where there is no dedicated formula to help you choose the right one, there are some steps to help you find the correct one! 
Doing your research on Different types of Influencers
While focusing on the industry of the influencer is important during Instagram Influencer Outreach, it is merely a puzzle in the big play! 
You must also consider the type of influencers. Here are some types of influencers: 
Mega Influencers
These influencers are usually celebrities or other renowned people with a following of over one million.
While these people will be able to reach about a million through their posts, they come at a very high cost as well. 
Moreover, they also don't have any personal connection with their audiences.
These influencers will suit you the best if you want to quickly increase your awareness about a product or a service. 
Macro Influencers
These are the influencers that have between 10,000 and 999,000 followers.
Usually, you will find macro influencers interested in a specified subject which means that their content comes off as authentic. 
They also have huge fan bases but they are very hard to secure, and they don't have any connection to their audiences as well.
They will suit you the best if you want to reach a specified number of audience in a considerably lower budget than you would have for hiring a mega influencer.
Micro Influencers
These are the influencers that have a following of between 5000 to 50K. Micro-influencers are very cost-effective as well as trustworthy. Moreover, they can also create huge engagements as compared to mega and macro influencers. 
The only issue lies in following someone who is legit. They are the right choice for increasing your conversion, subscriptions, or lead generation. 
The Best Instagram Influencer Outreach Tools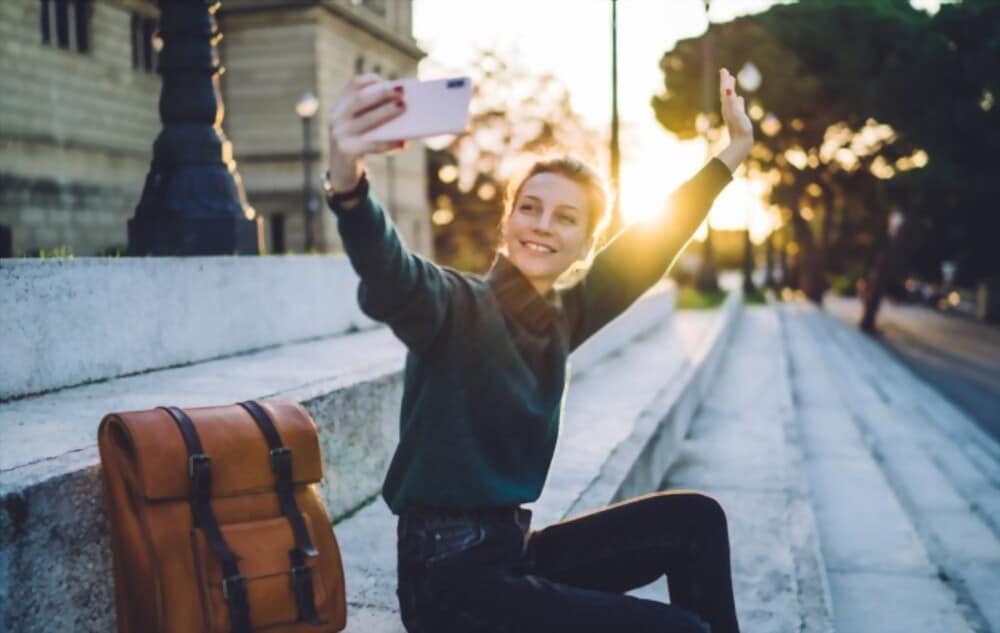 If you want to find the correct influencers for you, then it is essential to be aware of the right tools. These tools are: 
Pitchbox
All thanks to simple keyword research, informative profiles, and overall user-friendliness, this tool is one of the best for Instagram Influencer Outreach. 
You can start your research using relevant keywords to gain a list of influencers that fit right under your criteria! 
Heepsy
Heepsy is a professional and easy-to-use search engine designed to help brands and agencies. 
Through this tool, you will gain access to 7 million real influencers and many useful data to figure out if an influencer is a right fit for your brand. 
Upfluence
We have already discussed the influence above. However, we feel like it's worth mentioning about it again!
This tool works perfectly to give users a complete profile of an influencer which allows you to make an informed decision.
All thanks to influencing, you will be able to find out everything that there is to know about the influencer. 
Buzzsumo
Buzzsumo is a creative tool dedicated to help you do content discovery.
It also helps in doing influencer outreach created specifically for brands and digital marketers. Think of it as a search engine for finding influencers. 
Frequently Asked Questions
Instagram Influencer Outreach – Final Words!
At this point, we are hoping that you know enough about influencer outreach.
Hopefully, you will be able to make your next campaign a successful one through all the information that we have provided in this article. 
However, you will want to make sure that you remain careful. It is imperative that you remember that finding the right influencer will take some time. 
Having said that, it would be in your best interests to never rush the process.
If you do a little bit of proper preparation and have a little bit of patience, you will find an awesome partner to tell the world about your brand in a way which your customers like.