Think of your Instagram bio as a business card, a business card is the first impression you get from a company.
Similarly, your Insta bio plays a vital role in attracting your potential leads.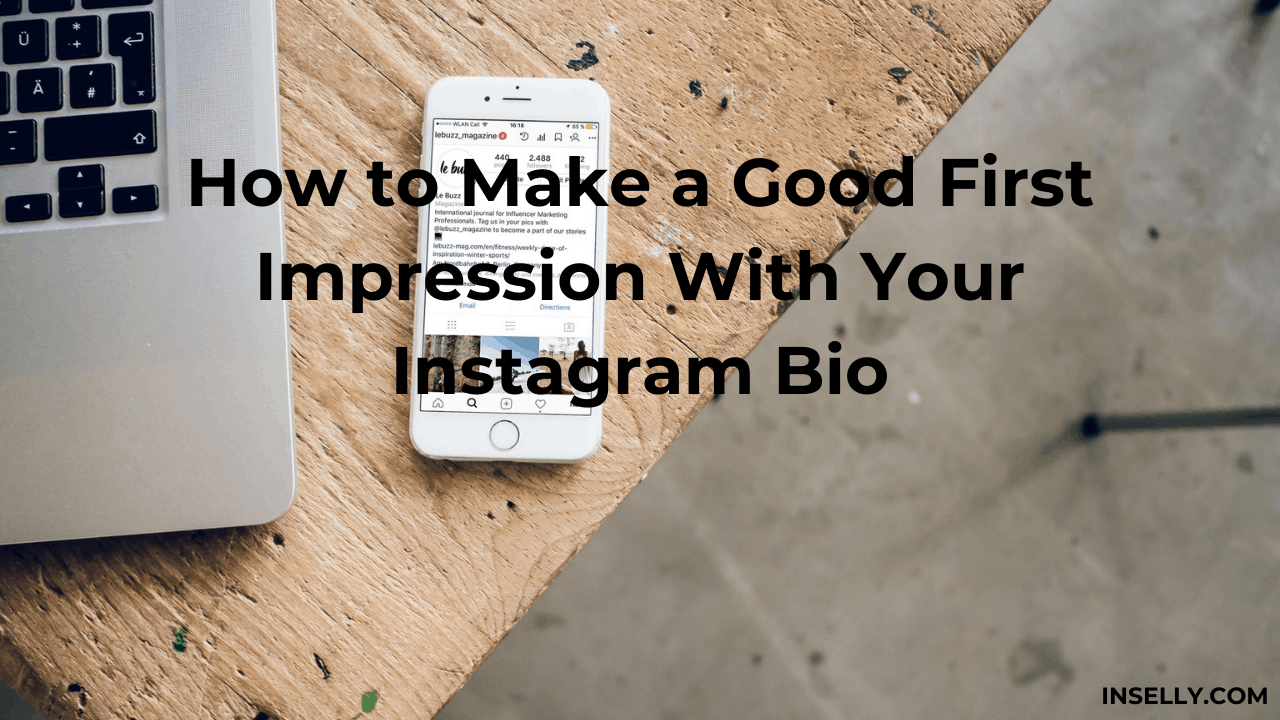 This is why coming up with a creative and original bio that immediately grabs the attention of anyone who reads it should be on a top priority for anyone who is looking to stand out on Instagram.
However, coming up with an interesting and catchy bio for your account might be a little difficult, since there is a lot of creative minds, being unique gets complicated.
If you are facing troubles with writing up a catchy bio, then let us give you a few ideas to help you out.
In this quick guide we will give you the main points to focus when coming up with your bio for Instagram but that also keeps your followers engaged.  
How To Make Instagram Bio Attractive (7 quick tips)
Be Original! The more unique the better
Your Name should be searchable
Add your skills
Contact information is a must
Include niche keywords
Less text, more emojis 🙂
Cool profile picture
How To Write A Great Bio
1. Set Your Bio To Attract Your Target Audience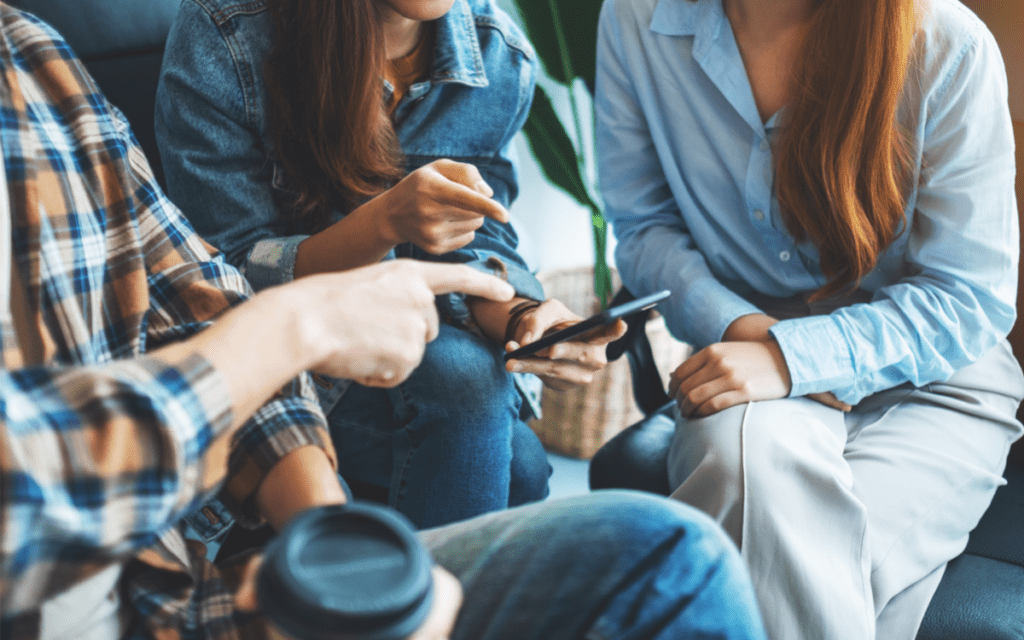 First things first, the main goal of a bio is to give people a good idea of who you are and what they can find in your account. Regardless if they know you already or not.
In much simpler words, any good or catchy Instagram bio tends to be enough to engage new visitors on your account and provide them with a brief history about you and your account.
The more engaging bio you have, the more chances are that your new visitors will tap the follow button.
For example, if you own business skincare. Then your bio should be something that tells new visitors about the services or products they may find on your feed.
And for visitors who already know about you, it also helps to give them an idea of what type of content you share on your account.
If you are somehow known this is a good chance to tell people what they will find, you might be a singer but want to share your personal life in your account, so a bio describing you as a person will say more than just adding "singer" in your bio.
In order to attract your real audience, you need to make it more about them than making it all about yourself.
This way, you would surely be able to create an Instagram bio with ease!
2. Use Your Name Field As A Keyword
Are you aware of the fact that the name field shown in your bio does NOT have to have a connection with your username?
Username or handle, is the @your_account but the name is what it shows up under your profile picture.
Not a lot of people use the name field correctly, because this is a great way for also getting new followers, since it is like a "seo keyword" for Instagram.
You can customize this name field in such a way that your account can show up to more people when they search for something related to your name.
This is how you can use your name field to stand out from the crowd and make new people finding you.
For example, that if you are a professional graphic designer.
Then in your name field, you can insert "Graphic Designer" instead of your name. Your name can be inserted in the bio section.
This is surely a quick trick to improve your Instagram bio that not a lot of accounts use.
3. Add Relevant Keywords Into Your Bio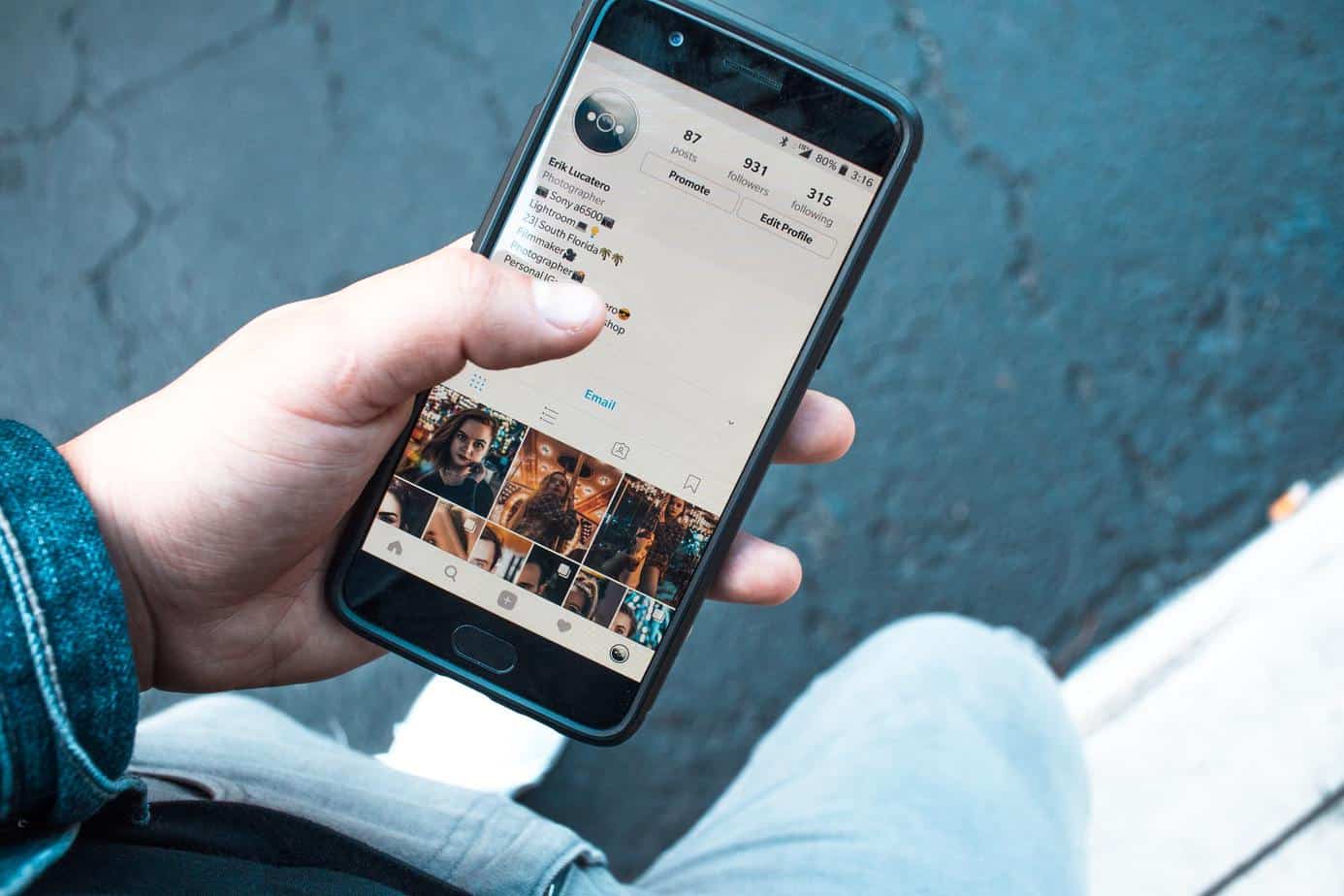 While keywords does not help to appear higher on Instagram search like the Account name and the Username does, it is still relevant to think about adding them.
Keywords are the quickest way you have to tell visitors about your interests, values and goals.
This relevant keywords should also align with what your ideal followers is looking for.
You know that when you create an Instagram bio, you will have very few words to add. So, using keywords in your bio can also make you come across as attractive as you ideally use the limited space to convey a much bigger message.
For example, if you are a fitness influencer try something like adding "Gym enthusiast, wellness, health, self-care, nutrition". This way, you can tell more about you and relate to your followers in a quicker way.
4. Use Less Text And Add Emojis 😉
When you create Instagram Bio, it is a good idea to use emojis and cut down the total of characters you have space for.
Using emojis on your Instagram bio is a way to make your profile look more fun and more fresh.
This way, you will also be able to throw in some extra, fun details about your brand which will make it stand out from your competitors.
They also help to relate more to younger audiences.
Emojis can help you set the "tone" of the type of content you will share in your account, showing not everything will be too serious.
And as mentioned, emojis are a lot more expressive than words. Using them you can express a lot without taking up a lot of space.
Most of the time, the character count prevents you from saying a lot of things that you want to say. Emojis are a perfect solution for this, add them wisely!
5. Mention Your Skills
This might be an obvious tip but we want to make sure you don't forget it when you are creating the perfect Instagram bio for your account.
You have to ensure to add the type of content that the people in your target niche finds interesting and they will expect from an account like yours.
Highlighting your skills should tell people all the main information they need to know what your business does.  It should be concise and clear.
Yeah, this might  be a basic thing that you already thought and you will see must accounts doing it, but that is precisely why you also have to do it.
You don't want to loose a lead by not being clear what you do!
6. Add Brand Hashtags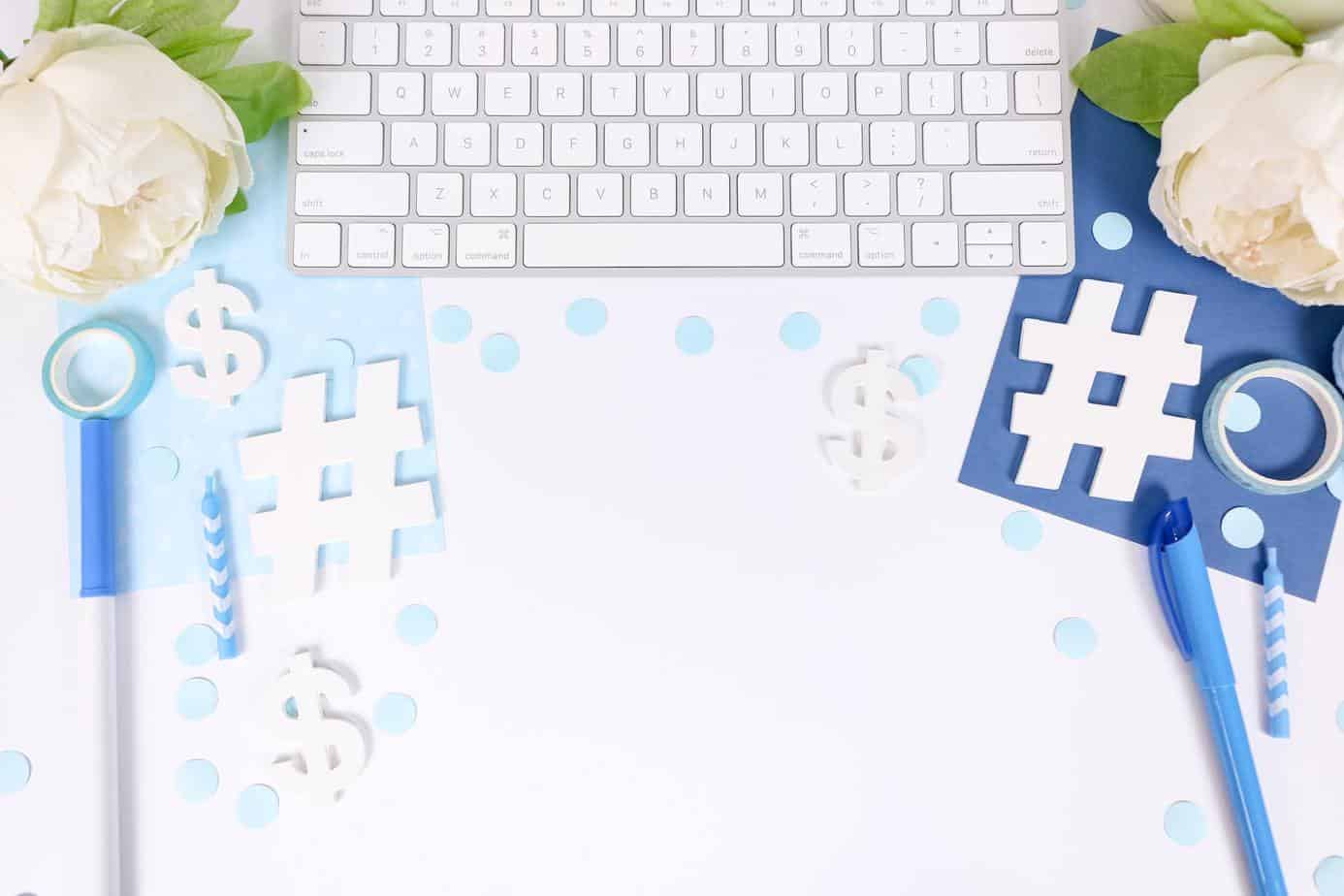 Hashtags, similar to target keywords, are a great way to let your visitors know what they will find in your account.
But more importantly, adding hashtags is also perfect to promote branded-hashtags!
A lot of brands implement it because it an easy way to show the brand hashtags their followers can use.
When you give your followers a way to share their created content with you, you can create a community in the platform and promote your business without spending a ton of money on various marketing strategies.
Brand hashtags are also an easy way for you to interact with a larger amount of audience and keep track of how your followers see your brand.
7. Tag Your Other Related Accounts
Since 2018, Instagram updated the bio section to allow profile usernames, hashtags, or any sort of Instagram link inserted in your bio section to be clickable!
Not sure why does that even matter in the first place?
This matters because it provides you with the ability to promote partner brands or related accounts.
Some brands also use it to show the founder's username or vice versa, founders promote their business in their bios.
An easy trick to get more visitors could be if you have a friend who has exposure to a wider audience, then you can ask them to insert the link to your account in their bio.
This will help you grow your audience by reaching already engaged people who probably were not aware you or your brand existed. It can be a good way to start transitioning from a micro-influencer to a bigger one.
Also in return, you can do the same for them. This is surely one of the best ways to use Instagram bios to increase the number of followers!
8. Call-To-Action Links
Another great thing Instagram enabled only a few years back is the ability to add links into your bio. Which in this case can be use as Call To Action links.
This option provides you with an amazing opportunity to use the last line of your bio to tell visitors about what advantages they might get if they click on your link.
And this is the part where a strong CTA comes in handy as a valuable real estate.
For example, if you have a promo, resource, or limited time offer going on, and you want your new visitors to get benefited from it.
Then you can surely tell them that in your bio, and can ask them to click the link below to know more about the offer! 
Or, if you have another social profile, like Youtube, you can add a link to your latest video in it.
Links in bios are a great way to take your followers to your other social media platform profiles or to turn them into clients with promos.
9. Add Contact Details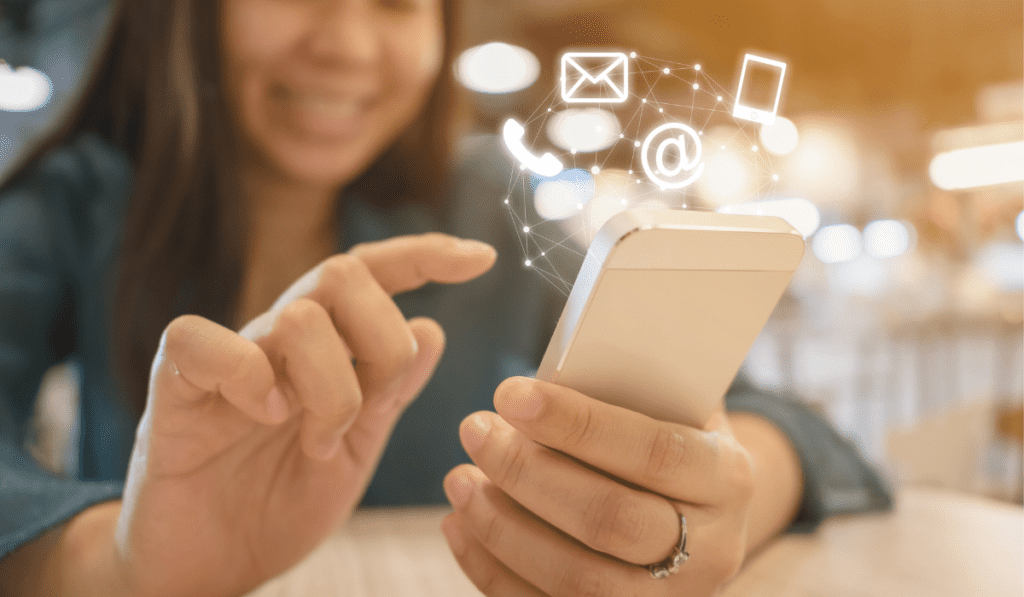 Following the same idea than the last point, if you already have followers who haven't turn into customers yet then tell them how to reach you.
If you want increase your sales, then it's a great idea to make your Instagram bio a resource for people to contact you.
Now, before you go ahead and do that, we suggest that you also take the time to switch your account to being a business account.
This way, you will be able to sell more efficiently as you gain access to more selling features.
Apart from getting access to more selling features by Instagram, you will also find that you will gain a boost when you create promotional posts and ads.
To add more, you will also be able to gain key contact information directly through your Instagram Bio. 
10. Choose The Right Profile Picture
You have probably heard someone say "A Picture is Worth a Thousand Words". For what it's worth, adding pictures can even be worth ten thousand! And Instagram is literally a photo sharing platform, so you should focus on getting the perfect profile pic.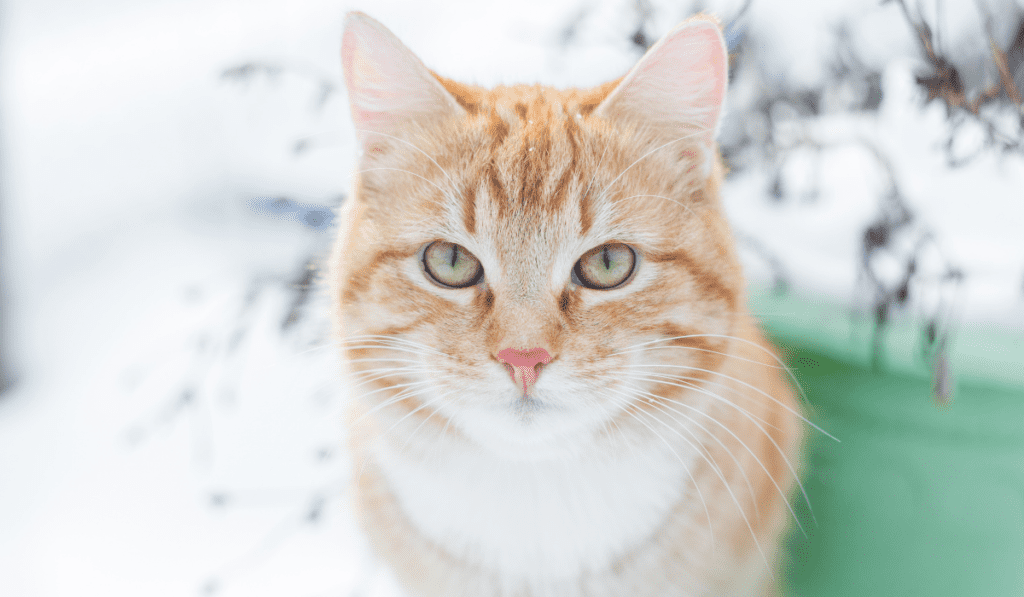 The Purrfect profile picture
Whenever someone visits a profile, their pic is the first thing it pops up to them. Having said that, when you create an Instagram bio, you must pay a lot of thought when it comes to using the Profile Picture.
For example, if you are creating an account for a business, then you will want to use the logo of your brand as the profile picture. 
If this is your personal account then having a clear, well lightened, high quality and great picture is a must.
For personal accounts it is recommended to have a picture of yourself, even though you can still become famous without showing your face. The reason is so that people know who you are and they won't mistake you for someone else.
Yes, profile pictures are small and you might think they are not that important but followers will remember you by it. It is important to have a good one!
11. Use Instagram Stories Highlights
One of the best ways to share valuable bits of information about your account is using the "Instagram Story Highlights".
Adding Highlights is an integral part if you want to make your Instagram bio more creative.
Imagine Instagram Story Highlights act as a movie trailer for your Instagram feed.
Instagram bio section is kinda short and only text based. If you want to tell more about your account then using highlights is a must.
As you continue using the platform, you will be able to get more content for your highlights since you can save them but when you are just starting you should focus on creating a few videos to post in your highlights so people can find out more about you.
Highlights is the perfect way to tell visitors who you are and the type of content they will see if they follow you.
12. Make Covers For Your Stories Highlights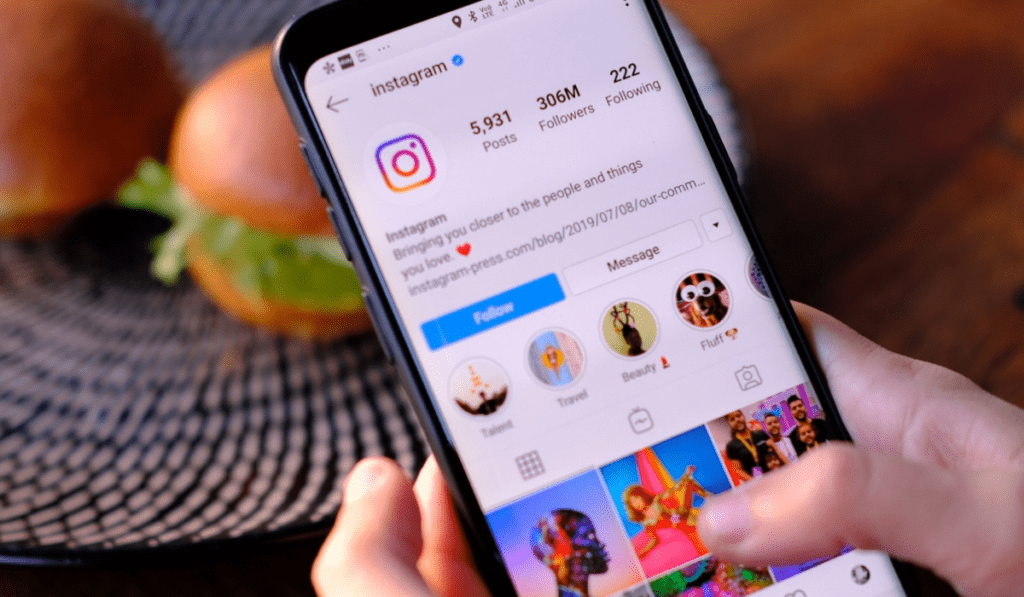 So, if you are going to use Instagram Story Highlights then you should optimize them making the covers "On-Brand".
This method is one of the best ways to optimize your bio and the overall look-and-feel of your Instagram account.
But first, if you want this method to work, then you must be able to identify your Instagram story highlights.
You need to choose the ones that represent you and your brand in the best way possible.

Now that you have chosen the perfect stories, let's take things a step further and make them a little more perfect!
As a finishing touch, it would be a good idea to add a Cover for your Instagram Highlight stories.
This way, you will be able to make your Brand's Instagram account appear more aesthetic and the first impression you give visitors will be great overall.
You should also keep in mind the amount of highlights you will show, if you have lots then is better to categorize them and create one highlight for each. Each highlight should have their own cover.
13. Showcase Your NFT
NFT's have taken the social media world by surprise in 2022 and if you are the owner of one then you must let people know.
Your followers who are into all the web3 updates will feel more related to your content and would make them pay more attention to your posts.
The social network announced recently they are testing how to post NFT to Instagram with a few influencers but this option will, for sure, end up being an feature for anyone soon.
The best way to include it in your bio is either by adding a brand hashtag, for example #boredape if you own a Bored Ape NFT.
Or you can add a screenshot of your NFT as your profile picture. Yes, it won't be verified by the blockchain but the main point of this is to showcase it.
14. Overall, Get Creative!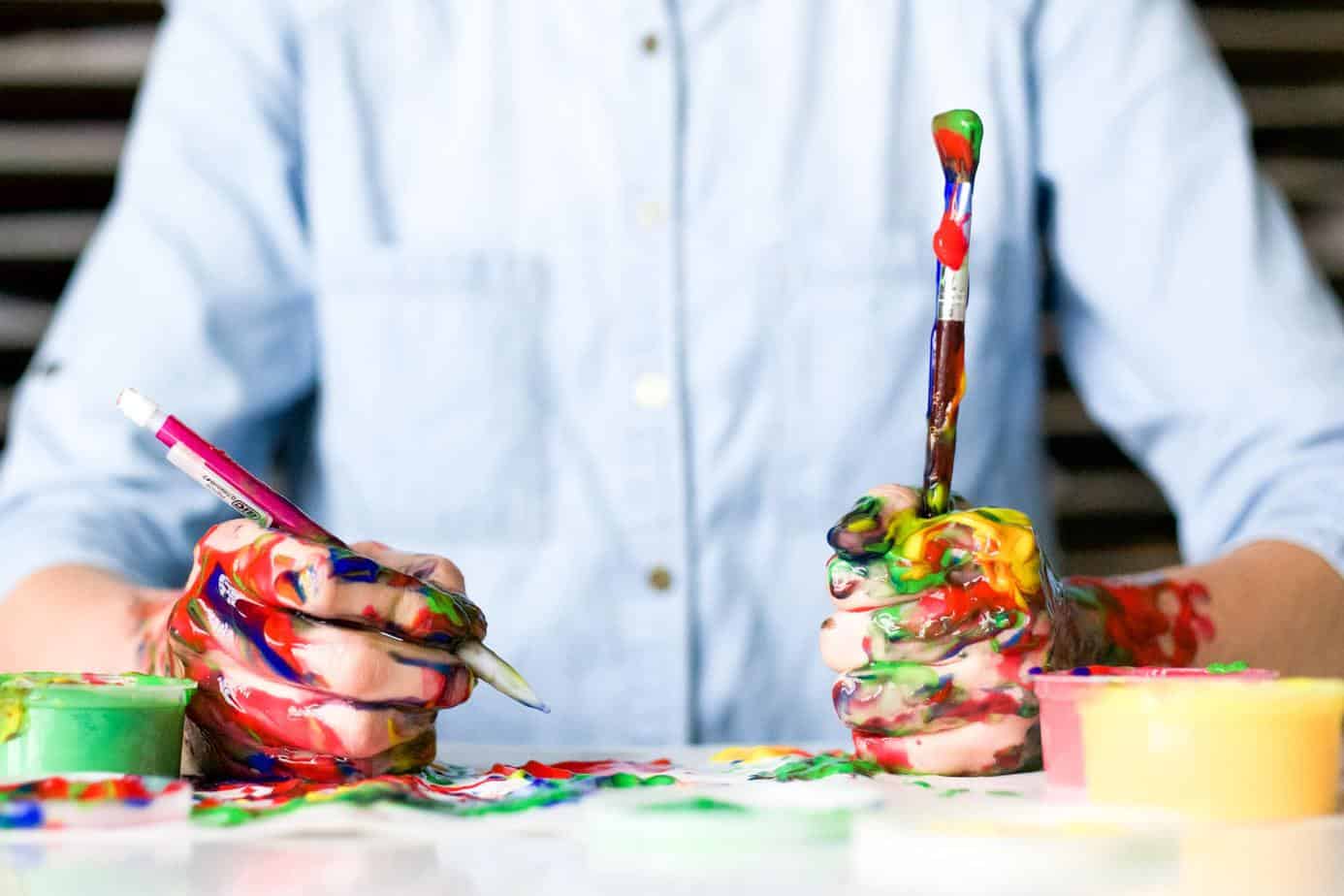 Yes, being creative sounds easier to say than to do. But that is the idea, not everyone can do it.
What we mean with "be creative" is, take from this list what fits you or your brand better. You probably should not do it all so pick what is the best for your profile.
If it is a personal brand you might want to do your bio a little more "fun" like adding some fancy custom font.But maybe it does not work in the same way if you are brand trying to get new leads.
All the strategies above are great, and you should try to implement as many as you can but sometimes less is better.
Focus on what would have a better impression to the target audience you are trying to reach.
Instagram Bio – FAQ
The Instagram Name Field
The Name Field is one of the fields Instagram uses to search for users. This should always be your real name or business name. This will help followers to find you easily.
It could be confused with @username but they are different. The main difference is, @usernames have to be unique and can't be another account with the same username. In the contrary, you can find more people with the same name.
This is way, it is important to optimize both in your Instagram bio.
Search Instagram Bio
As of today, there is no option in the app to find users bio's through regular search. You can find user by their name or @username but not with their Instagram bio.
If you need to get someones bio, you are better by searching them by their name and then look up their bio.
There might be a chance that if you search a bio in Google then the owner of said bio will come up in search results.
Instagram Bio History
As of 2022 there is no longer a way to see someones Instagram Bio history. Previously there was an option to see them under a "Bio" feature in your profile but said feature has been removed.
Another option you can try is, you might be lucky by searching an users profile using web.archive.org

This website keeps a record of millions of sites in the web, and sometimes also Instagram profiles. For example, this is @jenselter profile back in Feb 2016.
Since there is millions of users on Instagram, there is a high chance the users bio you need won't be saved, but you should try anyways.
How To Add Space In Instagram Bio
Instagram bio editing field does not allow spaces by default but you can add spaces on it by writing your bio first on your phone's Notes app, copying it and then pasting it into your Instagram bio.
This is definitely the easiest way, you can also find editors online but imo it is too troublesome. Just use your Note's app and make your Instagram Bio as you wish.
Instagram Bios That Get Followers
The best tips to get a Bio that gets followers is to make it fun, unique and descriptive. You want people who come across your account to be engaged from the moment the land in your profile and making a good impression with your Bio is a must.
Hashtags are not searchable on Instagram bio's so people will find you through your name, username or by a post. Your bio won't make people find you but it can get you new followers if they like it.
Conclusion!
By going through the article above, we believe that now you might be fully aware of the fact that there are many elements that one needs to consider while creating the most perfect bio for your Instagram account.
But don't worry, this doesn't mean that you have to make sure that your Instagram bio has to be perfect from day one.
Instagram bios are not static, you can change it and improve it whenever you want.
We assure you taking even a couple of the tips and tricks that we have provided to you above, you will definitely make a better first impression to your visitors!
Having a good bio helps in multiple ways as we have mentioned and with new influencers coming into the game everyday and all the fake accounts difficult to spot, a good bio is a must!
With that being said, what are you waiting for? Get some ideas rolling and improve Instagram bio now!