Want to make your Instagram account stand out from the rest? Then, using custom fonts for Instagram is a great idea.
Custom fonts in your Instagram Reels or any content, will improve your creativity and differentiate your account from the thousands of other accounts on the platform.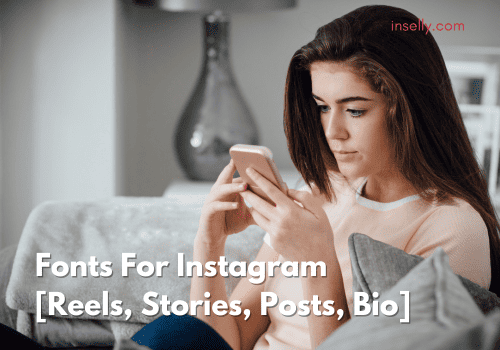 Your originality and aesthetic will stand out from the crowds and followers will remember you more easily.
So without further ado, let's start with this quick tutorial on what custom Instagram fonts are, how to add them, what to consider and the best practices to follow.
How To Add Fonts To Instagram [Reels, Stories, Posts, Bio]
1. Find A Font Using A Font Generator
Instagram Fonts generating tools are available for free. They are easy-to-use and ideal to make your profile more personal.
As the name suggests, font generators are designed to ease the customizing font process.
However, these tools limit the options you get for free. You can get more fonts if you paid but usually, the free ones, would be more than enough.
Four of the major font generators for Instagram are IGFonts, Font Get, MetaTags and Social Fonts.
2. Add Your Text Into The Generator
Now that you have picked the font generator and found a font you like, add the text you want to customize.
Most (if not all) generators will show you a preview of how the text looks like so you can confirm this is the style you want to use.
Keep in mind that since these tools are free and don't ask you to create an account it will forget the font you picked once you leave their site.
We recommend you to save the name and site where you got your font so you can use it in future posts.
3. Copy The Custom Text
Once you added your text and liked how it looks you can copy the results.
Either with the regular "select and copy" option on your phone, "Ctrl C" in computer or using the "copy" button generators have next to the preview (most of them).
The text you copied will keep the style you picked and most likely work only on Instagram.
If you want to use this same style in other platforms make sure the generator mentions they support it.
4. Paste The Custom Text On Instagram
Open your Instagram app and paste the text you copied into wherever you want to use it.
If you want to use it your new font on an Instagram reel go through the process of editing the Reel as you would normally do. Then, add the "text" field and paste the text you copied in the step before.
Here the text will appear exactly as it looked in the generator if you did it correctly.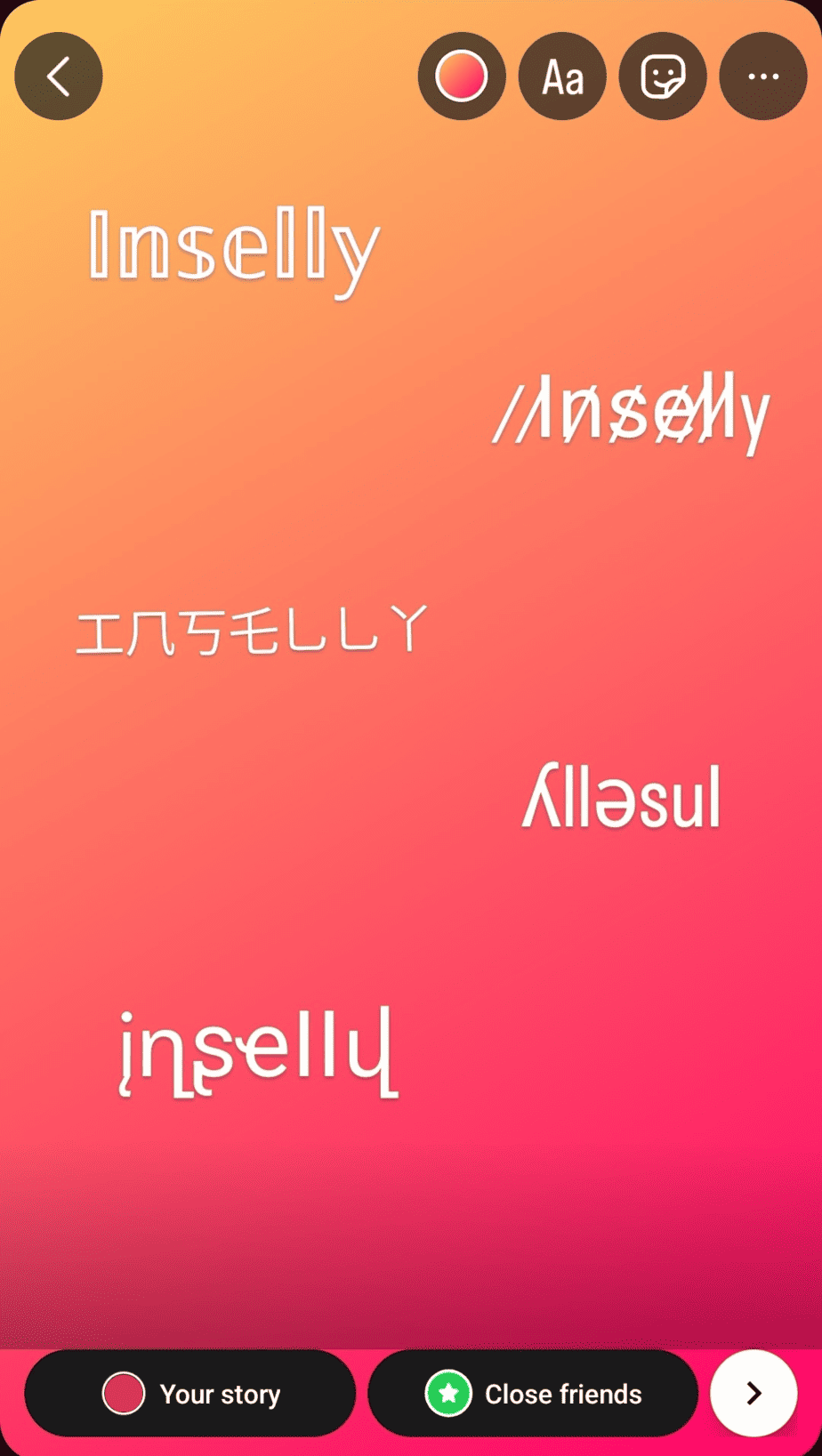 Also, if it is for your bio or tap on "Edit Profile" on the Profile settings and paste a custom font to add it to your Instagram bio.
In an Instagram post title, to add a custom font, simply enter custom font text into the title editor before it is published.
Just try it out wherever you want to use it, sometimes when you are in the "editing" steps the font will look like the default one, but once it is published it will look like the custom font you selected.
Fonts For Instagram Reels
As we have mentioned before, adding fonts to Instagram is one way to make your content unique but Reels being more engaging in nature, having cool fonts for Instagram Reels is a must.
If you follow successful influencers you can notice that their reels tend to keep the same aesthetic and one of the most important elements is the font. So if you want your followers to recognize your style is a good idea you get a few fonts for Instagram reels for when you want to publish new content.
Here are some cool fonts for Instagram Reels:
This list of fonts are some we like but remember that the best one will always be the one that matches your style and overall aesthetic.
Just keep in mind too that whatever font you choose always has to be "readable" regardless of how cool it looks, a font is useless if your followers can't read it.
Best Instagram Font Generator
IGFonts.io
IG Fonts.io a really easy tool for you to choose the perfect font. Just input the word and explore all the typefaces available.
The UI of the program contains simply a text field where the Instagram material may be written into its style.
After this, the program will produce typefaces to display your copy so that the one you want may be chosen.
Font Get
Instagram Font Generator Another easy alternative for trying on the basis of a text box and a list of all fonts you may choose is here.
Your selections are nevertheless extended by FontGet with interesting symbols, text faces and emojis.
MetaTags Font Generator
This tool is for you if you would want to see how your new font will appear on your bio.
You may use MetaTags to preview your profile and see how it would reflect your brand.
Social Fonts
Social Fonts is a great tool for testing new typefaces while exploring their emoji recommendations.
What Are Custom Fonts For Instagram?
Custom fonts for Instagram allow users to modify the default style of Instagram to meet their own aesthetics for text in their bio, stories and even posts.
Changing the font is a tiny adjustment but a unique approach to highlight the distinctive style of your Instagram account.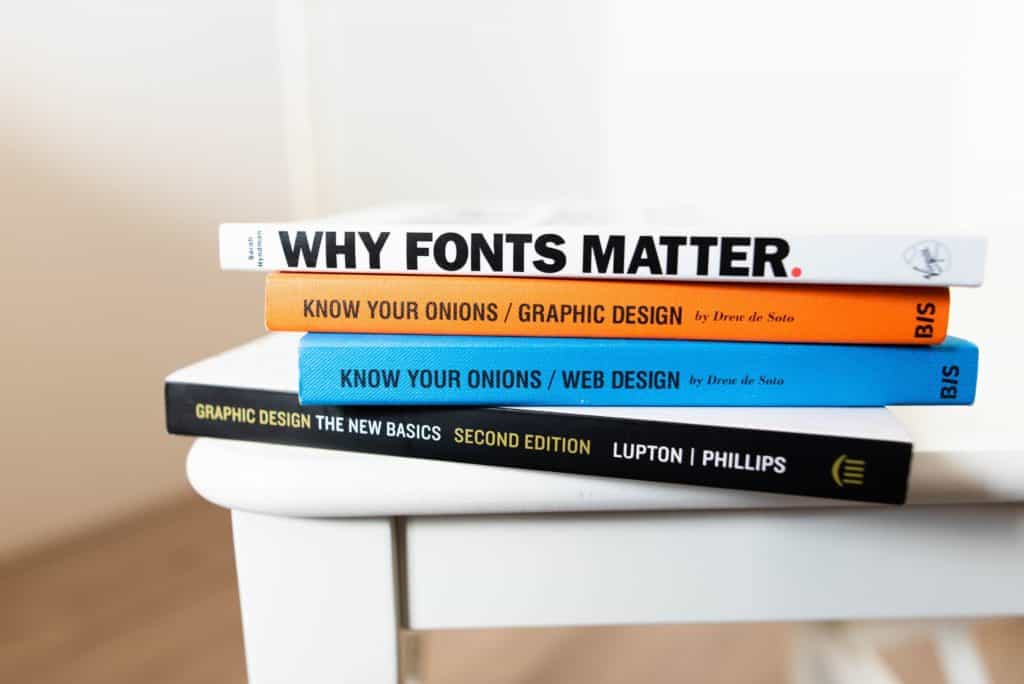 The custom fonts can be used in various places within the app, as said you can add your unique font into posts, bios, IGTV, stories, or even use it in your Instagram Reels, making your account stand out.
Hundreds of distinct fonts are available online for free, you can find multiple font generators that will help you with that which me will mention in this article.
Things To Consider Before Changing Your Instagram Font
Instagram offers many font options to its users to select from, as opposed to the other social media platforms.
However, there is little space for creating a genuinely branded Instagram Stories experience, even with these many possibilities.
It's very easy to change Instagram fonts, isn't it? Sadly, it's completely different to ensure customized fonts work for your business and raise your image.
That is why I propose that you bear in mind certain factors while changing Instagram fonts.
1. Don't Change All Your Instagram Fonts At Once
First of all, all Instagram typefaces don't necessarily have to be changed.
It doesn't mean you have to utilize it on all of your posts, just as it's enjoyable and may help you stand out.
In fact, tactically, it is preferable to leverage the new typefaces to enable you to stand out.
The procedure of employing an Instagram Font Generator for each feed post is not necessary.
Soon, your followers will appear like it repeatedly.
It might sometimes appear like an Instagram trend is overused.
Do you not want your fans to believe you're too hard to try, do you?
2. Retain Your Brand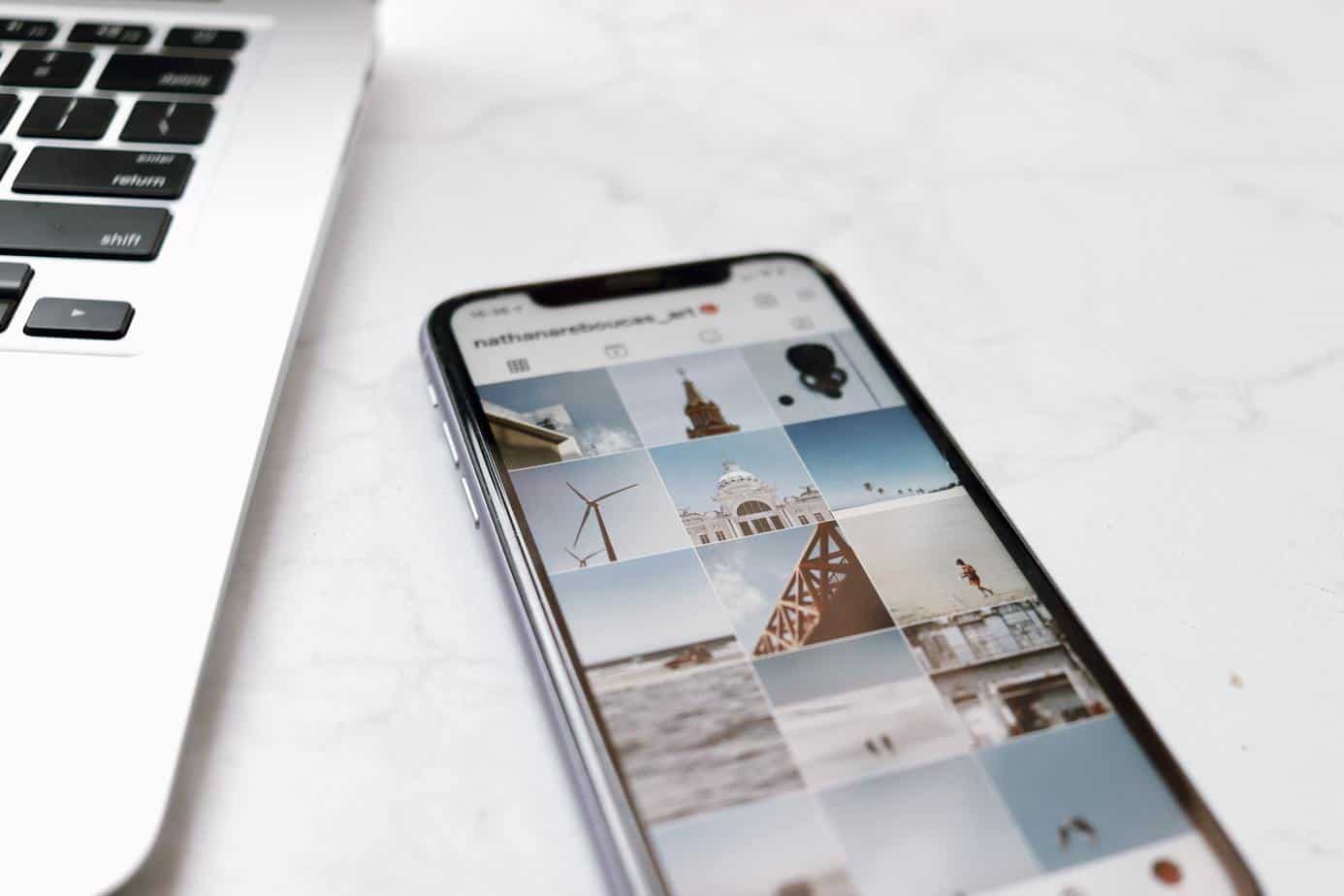 You should match all your creative performance on Instagram.
It might be enjoyable to change your Instagram typeface, but you still have to match your brand.
Make sure that you stay with the typefaces that your brand reflects, rather than each article with another one.
Choose and start utilizing one or two typefaces which fit the contents of your brand.
3. Take Accessibility Into Account
All custom fonts are Unicode-based. In other words, it should appear with a universal code on all browsers and devices.
This isn't always the case, however. Sometimes not all characters appear, which makes your personalized font unreadable.
There are three major techniques to insert personalized custom fonts for Instagram on your profile.
How to Add Custom Fonts For Instagram Stories
Use An Photo Editing App
If you're new to Instagram history design, there are a lot of innovative applications that are straightforward to use.
Over and Canva are both fantastic choices to create your brand's custom Instagram stories.
They provide a wide variety of typefaces and the ability to even upload a personalized font.
Follow The Steps:
Firstly, from your camera role, choose a picture or video and then decide the Story size.
Enter your preferred text by taping the Text icon.
Scroll through a font or choose Get More to access the font library.
To upload a specific font, navigate across the library and click Add Fonts inthe Custom tab.
Finally, a custom font may be uploaded from here to be used in future projects.
Moreover, you can copy and paste the text to your stories.
To draw a text line on a translucent backdrop, use a design tool like as Over.
Save the image to your camera roll, copy it and paste it into your Instagram Stories by picking the Text tool and holding the image for 2-3 seconds till you pick it up.
Use Online Tools
There are some online tools that can help you edit Instagram stories easily.
These tools will have lots of custom fonts for you to use which also will work great in a Story.
One advantage of these tools is the possibility to create an account and saved your preferred fonts and formats.
Most of these tools will have a free version but the best options will likely be reserved for their paid customers.
If you like the tool you can consider getting the paid version but check out their free tier first.
Use A Templates For Instagram Stories

There are several ready-made Instagram Story templates, if design isn't your thing (or you're short on time).
You may easily tweak them for your company.
The advantage that a template is used is that designers pre-make it.
Thus, if you don't look at which font, color and layouts are all nicely together, the templates of Instagram Story are a fantastic alternative to explore.
Here are 5 Instagram Story templates creative apps:
Templates App #1: Storyluxe
The Storyluxe features some of Instagram's most advanced layouts, including adorable Polaroids, collage scrapbook, paper and antique movie reel effects.
You can quickly add text and personalize it using the in-app text editor once you have chosen your favorite template.
Templates app #2: Unfold
The Unfold app may be your new best friend if you are seeking for clever and professional Instagram story layouts.
The app has a wide range of template designs to match virtually any aesthetic, with 20 font choices.
Templates App #3: Seen (Formerly Known as StoryBoost)
If you want Instagram animated stories templates at the professional level, the view is full of smooth, sleek designs.
You can simply build slides between 15 seconds of each post using Seen, which have seamless, animated transitions – so you are caught in and less inclined to tap away from your postings.
Moreover, you can utilize more than 30 templates for your Instagram.
Templates App #4: Over Instagram Stories
Over is a powerful tool for producing stunning Instagram stories – as we have already discussed it, and it offers numerous creative themes for you to select.
You may quickly modify colors, photos, text, and font when you have selected an Instagram Stories design that matches your unique Instagram aesthetic.
You can also upload a personalized brand font into the Over application, making it one of the best applications for interesting Instagram stories.
Templates App #5: Mojo Instagram Stories
Mojo contains hundreds of Instagram themes for animated stories.
All of them are handy sorted to help you discover precisely what you want.
You can fully customize each Mojo template, so that you may trim, cut off, add effects, titles, animation, alter speeds, colors, etc.
Moreover, to Mojo, you may add personalized typefaces!
So you can never be off-brand and all your creative features can be aligned in one spot for Instagram Stories.
Instagram Accessibility vs Custom Fonts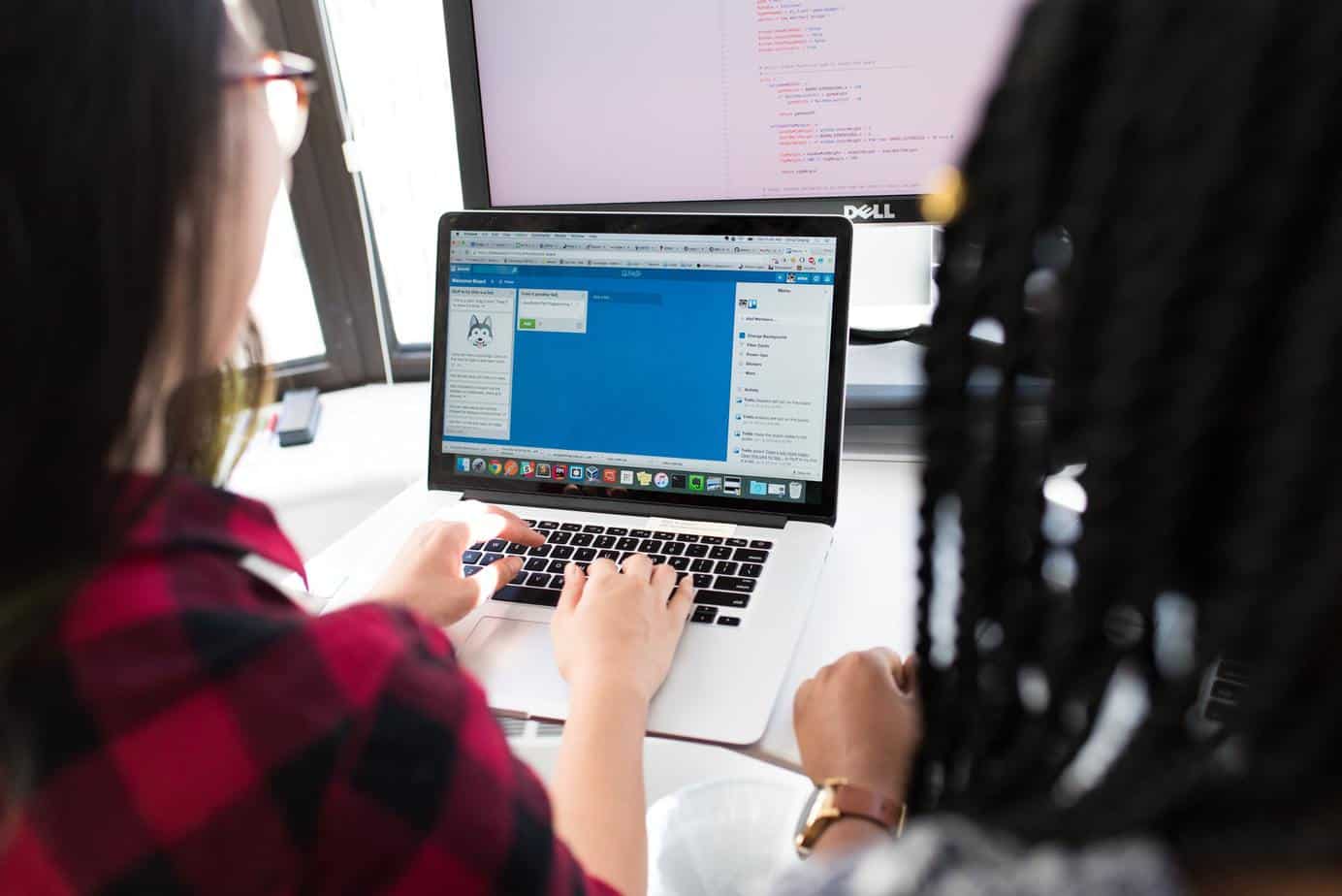 One really important thing to consider before changing the font of your Instagram account is accessibility.
This is vital because some screen readers are not always able to understand them and will cause issues for some users.
To prevent people with accessibility difficulties to read your content make sure to add "alt text" to your posts, enable Close Caption in your Insta stories and maybe even adding twice (custom font and regular font) your text in case screen readers are having issues understanding your custom font.
Accessibility is one of those things you should always keep in mind, you don't always know who follows you and they might need you to take those extra steps to help them.
In these current times, being inclusive is not just kind but encouraged, 59.6% of the U.S. population has some sort of disability and internet access, making the internet and Instagram a easier place for them to access is a must.
Conclusion!
Custom fonts for Instagram are a good method to make a distinctive bio, history or posts on your Instagram profile.
Most programs are free and simple to use, so you can use only a few seconds to improve your Instagram game!
However, companies or people with an Instagram profile need to consider utilizing these typefaces carefully before using them.
Casual brands — such those that are associated with fashion or beauty — might be seen utilizing Instagram fonts.
However, more serious companies, such as a business counselor or financial consultant, may discover that Instagram typefaces do not take following seriously.
Whether you want to make your Instagram bio flip through or create a branded look in your Instagram, it's a fantastic approach to get out of crowds by adapting your Instagram fonts.
Changing Instagram fonts may enable you to display your creativity and make anything that you publish to the social network.
This is also unbelievably easy.
All you need is a font generator for Instagram and you may improve the originality of your bio, posts and stories profile.