Do you have a video you want to share on social media but still have not figured out how to share a YouTube video on Instagram story?
Stories are one of the most popular features on Instagram. Most people tend to use this feature and share moments from their day to day life.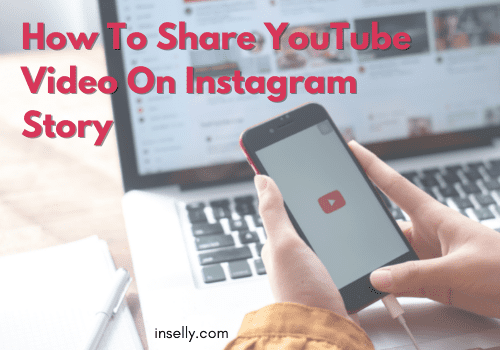 However, you can think about uploading anything into your Instagram story, depending on the purpose. For example, you can even share a YouTube video on an Instagram story.
Here we have a few different ways available for you to follow and share a YouTube video into Instagram Story.
Can You Upload A YouTube Video Directly Into An Instagram Story?
No, there is no a straightforward way for you to upload a YouTube video directly into an Instagram story. These are two different platforms, and there is not any direct integration in between them.
Hence, you will have to take a look at an alternative method to share a YouTube video as an Instagram story.
Continue to read and we will share the alternative methods available to consider as of now.
How To Share YouTube Video On Instagram Story
If you have the YouTube video already saved in your phone then it is kinda easy to share it to your Story.
In case you don't already have the video saved yet, you can go to the next section in this article, get it and then come back here.
Now that you have it, you can follow these steps:
Go to Instagram and tap on the + icon
Choose "Story"
Select the YouTube video from your phone gallery
Edit and share!
It is that easy. All you have to do is to share it as you would do with any other videos from your phone.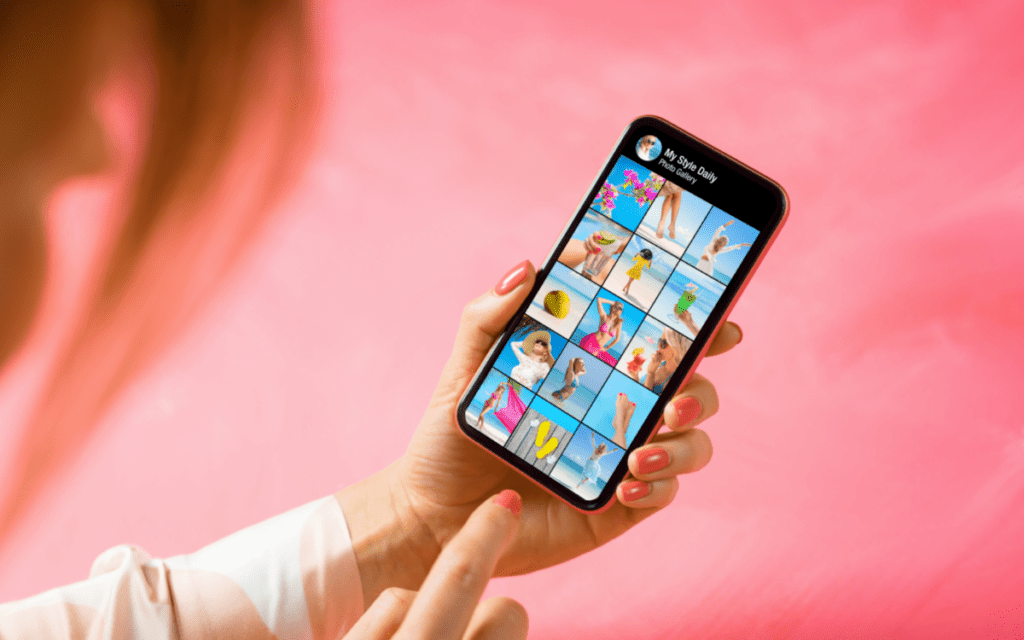 But in the case you missed step #3 and don't have the video saved yet. Below there are a few ways you can get it.
Ways To Get A YouTube Video Ready For Instagram Stories
1. Use The Same YouTube Video In Your Story
If you are the owner of the YouTube video, you will have it already saved in your phone. You can go ahead and upload the video into your Instagram story with the steps above.
Remember that there is a time limit for each story on Instagram. If you have a lengthy video, you will see how it is getting split up into multiple stories and published as separate videos.
To upload the video to Instagram, you have to – of course- first log into the Instagram app. Then you should tap on the plug sign, which you use to upload content. After that, you must swipe to Story, as you are going to upload the video into an Instagram story. Then you will be taken to the default camera mode.
You will have the freedom to record a video or upload a video that you already have. Since you have the video in your phone gallery, you should select that and upload. That's where you will need to pull up on your screen. Then you will be able to see an image picker at the bottom of the user interface.
From the image picker, you can select the video that you wish to upload into Instagram story. You will also be able to annotate the video before you upload it.
2. Download YouTube Video And Share It
If you don't have the YouTube video with you, you will need to download it before you upload. There are multiple options available for you to download a YouTube video. The easiest method available for you to download the YouTube video would be to use an online service.
You can simply search in Google for "Download YouTube Video". Then you will be provided with a list of sites that can help you to download a video. You should go through the list of tools and pick the best one out of them.
Then you will need to copy the YouTube video URL and then paste that in the downloader site.
After that, they should give you the next steps to download the video. Most times you can choose the preferred quality of the video that you wish to download. We recommend you download the YouTube video in MP4 format, as it is decent enough to be uploaded into an Instagram story.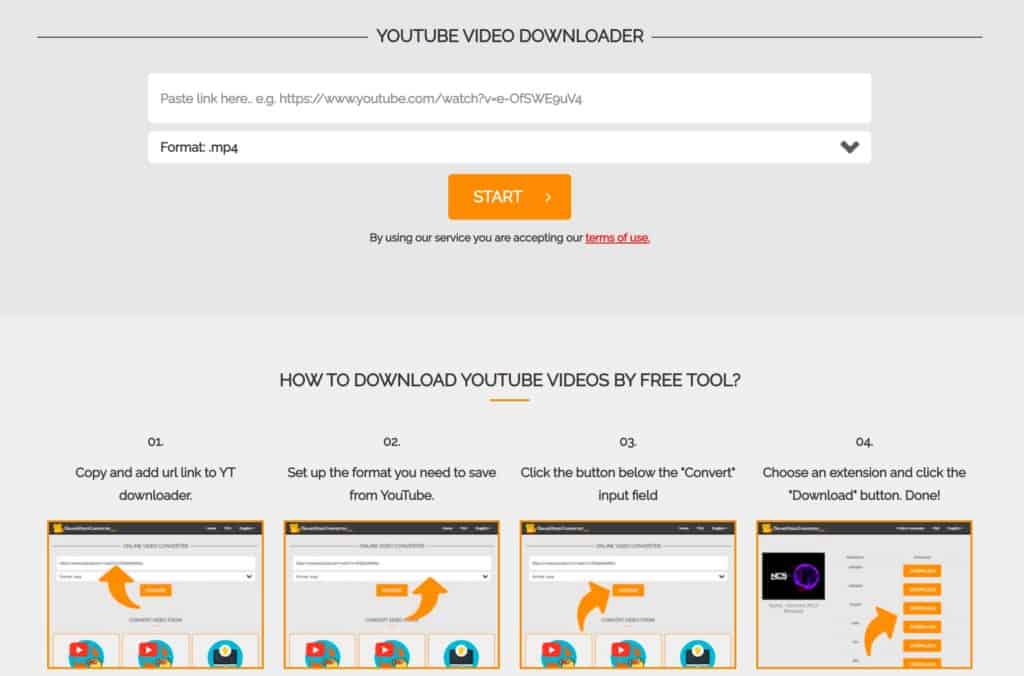 source: onlinevideoconverter.pro
If you downloaded the YouTube video directly into your mobile device, you could follow the steps we shared in the above section and upload that into an Instagram story. In case if you downloaded the YouTube video into your computer, you could log into the Instagram account from your computer and proceed with uploading the video.
You can launch your web browser and go to your Instagram profile. Once you are logged in your account. Click on the "+" button that you can see on top of the profile picture displayed at the top of the Instagram feed. Then you will be asked to pick the video. You can select the downloaded video and upload that as an Instagram story.
3. Screen Record The Video And Post That As A Story
Another idea to get a video from YouTube is to play it and record your screen. Most phones come with a screen recording feature. You can use it to record a video of your screen while the YouTube video is playing and then upload it into an Instagram story.
This is a quick method to get a video from YouTube, specially when you are trying to upload a short video. Because you have to play the video and wait until it finishes, it makes sense to use this feature for short ones.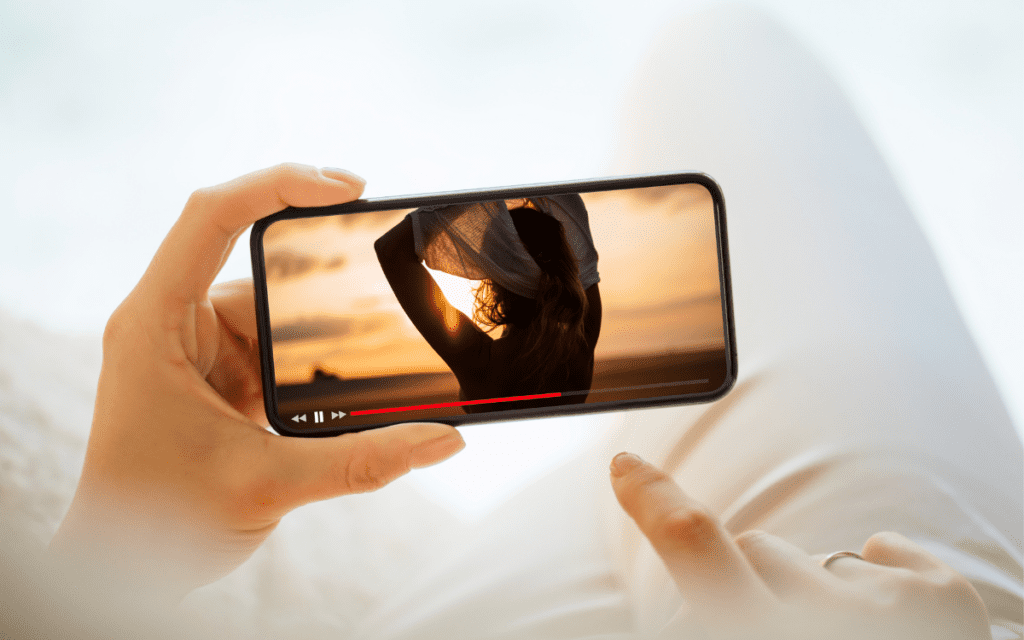 Before you go ahead with this method, you should know that screen recording a YouTube video might degrade its quality. Also, you should play the YouTube video on the YouTube app, go to full screen, and then immediately hit the screen recording button. So it can be a bit tricky.
Since there is a bit of manual work when starting and ending the recording, it is likely you get some stuff in your video that should not be there. If you want to delete those parts, you will have to trim at the beginning and end of the recorded video. You can do this with the help of an in-built video editing tool that comes along with your smartphone or check out some of the best apps for video editing.
Since you will now have the video saved in your phone now, you can directly post it in your Insta stories as you would normally do.
4. Add The Youtube Video Link To Your Story
And as the last option, in case you couldn't get the video saved in your phone or didn't want to bother doing, you can just share the link to it.
This is the fastest method available for you to add a YouTube video into an Instagram story, since you only need to add the URL into it.
Instagram stories have the option to add URLs and your followers can click on them. And when they do, they will be taken to the YouTube video, in their app or to the YouTube site.
So, this way is pretty easy and quick to direct someone to watch the video you want to share.
We also recommend taking a screenshot of the video and add that picture in your story above the link, this way your followers will have a better idea of what the video is about.
Also another option for a clickable link is to add it to your Bio. It is not in your Stories but this will be more permanent.
5. Edit the YouTube Video For Sharing On Instagram
The best way to turn a YouTube video into an Instagram story is by editing it in a video montage program. Luckily, there are tons of video editors that you can use for this task.
If you're going to edit videos on Mac or iPhone, you can go for iMovie, a popular app pre-installed on all iOS and macOS devices. As for Windows users, they can choose a program from this list – here's iMovie for Windows that is free to download.
Here are a few steps to prepare your video for posting on Instagram:
1. Trim the video.
The Instagram stories last about 15 seconds, so you can either show the highlights of the YouTube video, or split it into several short clips.
2. Change the aspect ratio.
Instagram stories are usually played on mobile devices, so we recommend adjusting them to the most commonly used smartphones, such as Samsung or iPhone.
To do so, the aspect ratio of your video should be 9:16.
3. Add a couple of stickers and GIFs.
To capture your audience's attention, don't hesitate to add a sticker saying "New Post!" or "Sound On!" or anything else that can be relevant. You can also decorate it with GIFs to add more fun and express a certain emotion.
Instagram stories that reflect some mood or feelings are more likely to be watched than a simple story with a video and a link – they are definitely swiped by most viewers.
4. Save it in the right file format.
When you're done with the adjustments, you need to export the new video and, most importantly, choose a suitable file format. The long list of video types might seem intimidating, but you don't need to know all of them.
We recommend that you save the video as an MP4 – it's perfect for Instagram. If you're going to upload the video from an iPhone, you can also use the MOV type.
Conclusion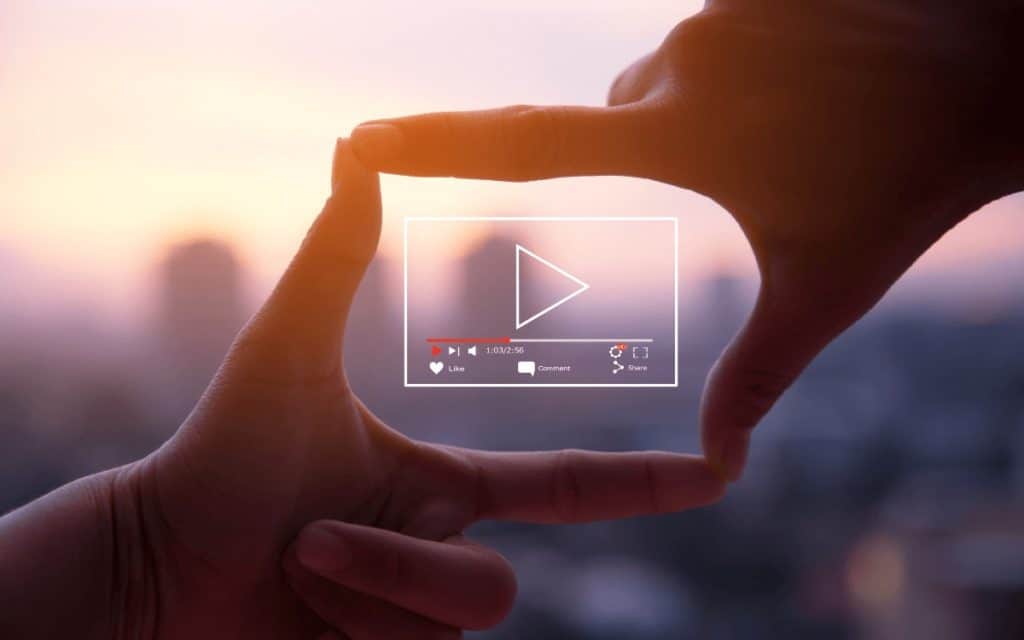 How to share YouTube video on Instagram Story is not a native option, but there are ways around it. As we showed you above.
Try any of these methods based on your preferences and add a YouTube video into your Instagram story.
There are pros and cons associated with all these methods. But while we wait for either of the apps to automatically connect to the other one (if that ever happens) these are the only options we have.
We hope these tricks to share a YouTube video on an Instagram story work for you.