GoPro has shown that there is no limitation in creativity. Everyone, including you, are able to unleash your creative mind in capturing your photos and videos.
With the latest GoPro technology, their new model now has amazing features such as live streaming, hyper-smooth motion, and voice control; and brings your videography to the next level.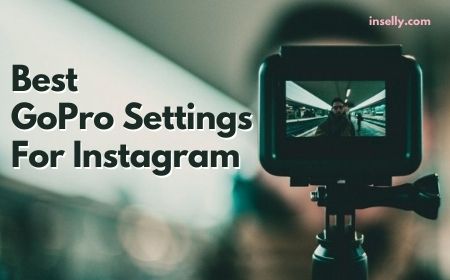 Thus, it is a great time to polish your GoPro skills to produce amazing content that can be posted on your Instagram account and increase audience impression.
In this article, we will unfold the best GoPro settings for Instagram that you can use to create and present any photos and videos the best way possible.
Without more ado, let's dive in on our recommended GoPro settings for Instagram shots.
Best GoPro Settings For Instagram
1. Frame Rate (fps)
The best frame rate setting is around 24 – 30 fps. This will ensure any videos you capture are of optimal quality, while also keeping the size to a minimum.
2. White Balance
The white balance setting of your GoPro is used to adjust the temperature of your captures. Although we recommend not to make any changes on the setting as the auto option works better.
3. Low-light
The low-light setting helps to adjust the footage fps according to the lighting condition. Thus, make sure you remember to turn it on.
4. Resolution
For an Instagram content, a resolution of 1080p is sufficient. Anything more than that will increase the size of your files and make it tougher for your computer to render it.
GoPro Tips For Instagram
Get The Quick App
The Quick App is a free app by GoPro and has many useful features that you can use when creating content for Instagram.
With the app you can import photos and videos directly from your phone, which makes it easier when sharing it on social media. It also comes with pretty easy to use and powerful editing features, as well as control the device remotely.
On top of that, if you get a GoPro Subscription you will get access even more editing tools like premium filters, music and and themes.
The app does give you some good editing options but if you really want to take your Go Pro content to the next level you should learn how to edit them with other tools. We recommend this photo editing course for Instagram that will give you all the necessary skills.
Keep Your Videos Short
Typically, long videos are a huge turn-off for many social media consumers. As an Instagram content creator, it is best to keep in mind people nowadays do have a shorter attention span.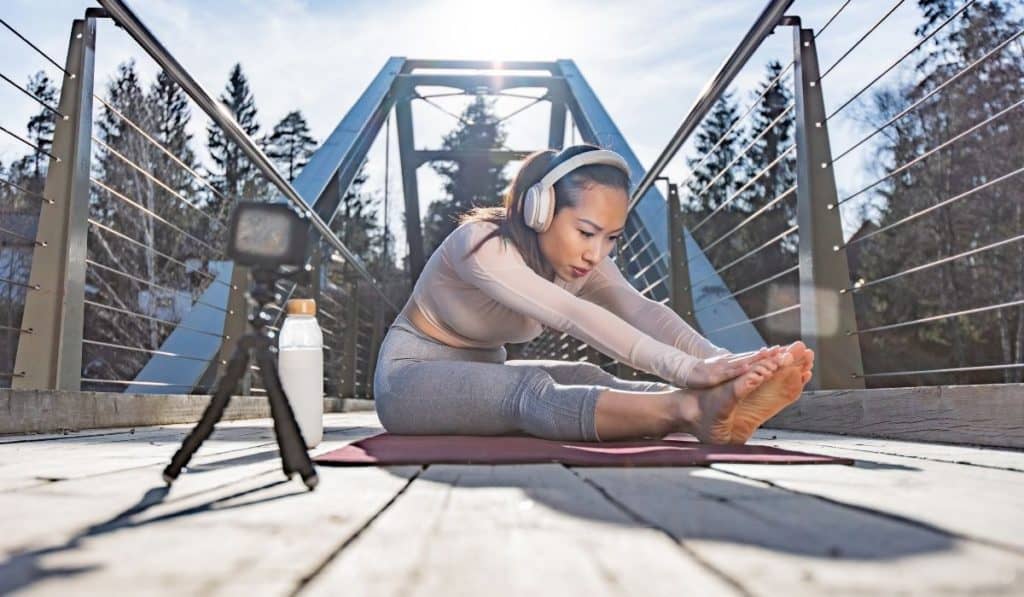 Hence, when you're shooting or editing a video taken on your GoPro; and to be uploaded on your Instagram account, try to keep the content short yet on point.
Besides, depending on the features you're using, there is a time limit set on the content you can upload on Instagram.
Instagram Video (or Feed posts): Videos uploaded can be anywhere from 3 seconds to 10 minutes long. Some verified accounts are allowed to post up to 60 minutes long.

Instagram Stories: There is a limitation of 15 seconds per story. Any videos uploaded that are longer than 15 seconds will automatically be cut into individual stories.

Instagram Reels : The video now can be up to 60 seconds long.
You can always rely on Instagram to do the automated video trimming. Or the best option is to use the GoPro app for any video trimming to ensure a quality and accurate video content.
Of course, if you want something more versatile, where you can change the lenses according to your subject, a professional camera is still the option to go. Unsure what camera suits your needs, check out what is the best camera for Instagram in the market to find the one for you.
Shoot With The Vertical Orientation
Although vertical orientation GoPro video consumes more space than horizontal orientation video, the video taken tends to have better visibility of the scene.
This is especially useful when you're creating content for the outdoor activities you're doing. Eg. You're going for a hiking activity. You can take amazing hiking photos, or videos by placing your GoPro vertically to capture a larger view of the scenery and surrounding.
In any cases you forgot to place it vertically, you can still change the orientation afterward through any photo editing apps or software. Just keep in mind the result might not be that satisfying.
Additionally, remember to adjust your GoPro video prior to the aspect ratio set by Instagram before uploading it. The required aspect ratio is 1.91:1 and 9:16 and file size of 650MB for video less than 10 minutes/3.6 GB for video up to 60 minutes.
Use High-Contrast Images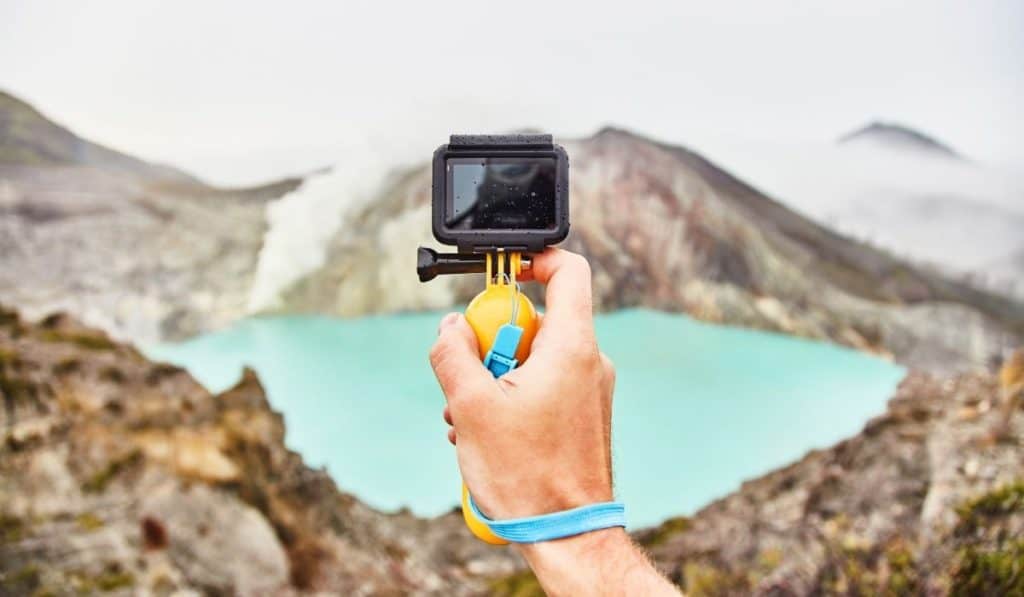 Lighting and contrast are two of the most important components in determining the outcome of the images taken. Without them, you might end up having unflattering and dull images.
Thus, make sure you study what is the best lighting for Instagram content prior to shooting. In addition, be adventurous and play around with the color contrast to get different background views before deciding on background for your content.
A proper manipulation of these elements will surely make your content stand out on the social media platform.
Add Color Filters
There are times where the pictures and videos you took don't require any editing. However, it is not easy to capture the perfect images, at least not all the time.
In this case, you can manipulate and adjust the images using filters. You can either use any preset filters or color filters from editing apps such as VSCO, Lightroom, or just try out Instagram filters instead.
These filters are convenient and easy to use. Just a click and you will see changes on the images. In addition, your content will also be more visually appealing.
Avoid High-Resolutions
Now, be cautious of the resolution when you're filming video content for your Instagram using your GoPro.
The minimum resolution for a video to be successfully uploaded to Instagram is 720 pixels, with 30 FPS. Hence, if your video only has a resolution of 480 pixels, you won't be able to upload it to Instagram.
Even so, this doesn't mean you can upload video with super high resolution. There is a limitation on file size that Instagram accepts, which is 650MB (for video < 10 minutes); and a 4K video has surely exceeded the limit.
The best video resolution is 1080p as it provides the best balance between visual and file size. Another reason why 4K videos are not an ideal option is they are extremely demanding.
You would need a super-powerful computer to handle 4K video or you will face a slow and frustrating post production process.
Use The Fisheye Effect
Using a fisheye effect on GoPro allows you to capture more in one shot thanks to its wide-angle feature.
Plus, photos and videos taken using the fisheyes effect do look great and amazing, which is going to capture audiences' attention.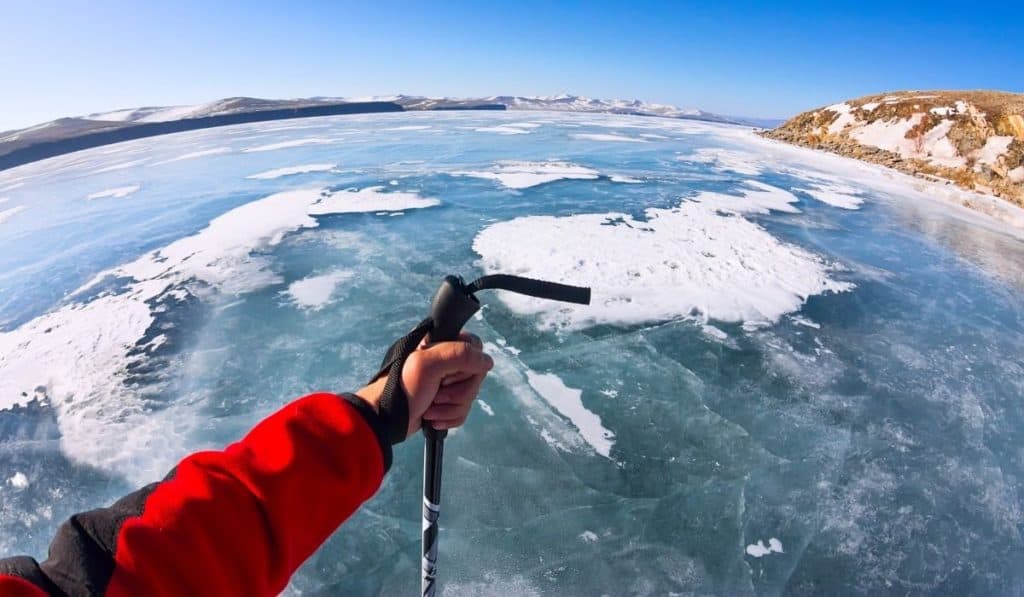 Typically, a GoPro camera has three fisheye effect levels:
Narrow: Shots are similar to DSLR camera, at 90-degree angles

Medium: Slight fisheye effect, at 120-degree angles

Wide/Ultra-wide: Maximum fisheye effect, at 170-degree angles
Get More Gear
GoPro is pretty versatile gear. By just adding several additional accessories, you can get the most of it.
That being said, if you have the budget, why not go for the add-ons that can make your shot appear more appealing. Besides, these add-ons also make it easier to record videos or take photos of yourself for Instagram content, especially when you're alone and have no one to help you.
Here are few recommended add-ons to get:
Selfie-Stick: Use it to capture pictures of yourself (aka selfie) from a variety of angles easily.

Tripod: If you want to add to the stability of your videos, or take a full body picture, a tripod can be incredibly helpful.

Body-mounts: A great way to capture POV shot and let your Instagram followers see the view through your lens.
Final Thoughts
GoPro is an incredibly useful gadget for a content creator, especially for those creators that shoot on the move.
However, there are some principal GoPro settings as well as rules by Instagram that are best to follow. All these are to make sure the content can be presented in the best possible manner.
Hence, it is important to set up the right GoPro settings such as frame rate, white balance when creating Instagram content; in addition to external elements like lighting, color contrast etc. as it will determine how impactful your content is going to be.
All in all, have fun using GoPro to create your Instagram content. Don't forget to be bold in trying out different components that will add some spices in your content. After all, there is no limit in creativity.