More and more Instagram influencers are using their phone cameras as a way of snapping their selfies, but even though phones can take amazing pictures still lots of influencers prefer to use a camera to get their best photos.
Are cameras really necessary to snap that perfect Instagram pic? Well, personally it's a yes from me.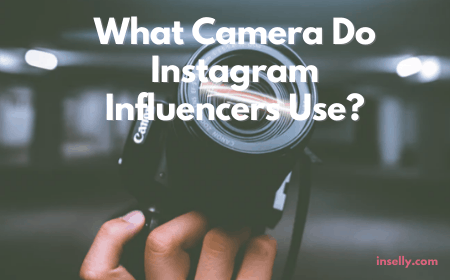 If you want to use your phone then, by all means, go ahead! But in my opinion the quality of camera lenses just hit differently.
Best Camera for Instagram (photos, reels, most social media content)
Image
Camera
Features
Price

1. Sony A7III – For Beginners and Professionals Alike

Weight: Approx 650 g (1.4 lb)
Quality: 24.2 megapixels
Sensor: 35.6 x 23.8mm CMOS

2. Go Pro Hero 8 – Best for Adventurers and Travel Vloggers

Weight: Approx 126 g (0.3 lb)
Quality: 12 megapixels

3. Canon EOS M200 – Best for Beginners

Weight: Approx 299 g (0.7 lb)
Quality: 24.1 megapixels
Sensor: 22.3 x 14.9mm CMOS
In this article, you'll find out what cameras some of the top Instagram Influencers use, how to choose the right camera for you and the best cameras for Instagram.
11 Best Cameras For Instagram Influencers In 2023
1. Sony A7III – Best Camera For Instagram
This is the best camera for Beginners and Professionals alike! If you're only shooting for Instagram, then the price might be too steep, but overall, if you can look past the price, it's great quality and would produce amazing, sleek-looking images.
This is probably the camera you will always find in similar articles to this one listing the best cameras for influencers, why? Because it is great.
As said, if you are only looking to take photos to share on your insta then this might not be the best option for you, still we consider it to be the best. But if you are also vlogging, posting on facebook and using your pictures in other places, then the Sony A7III is for you.
This camera has been taken as the new benchmark for social media pictures, it takes great photos and videos, it's cost-value is hard to match and has been liked by beginners and professional photographers for a few years now. You can't go wrong with this one.
Check out this shot by @theotherrumii made with a Sony A7III.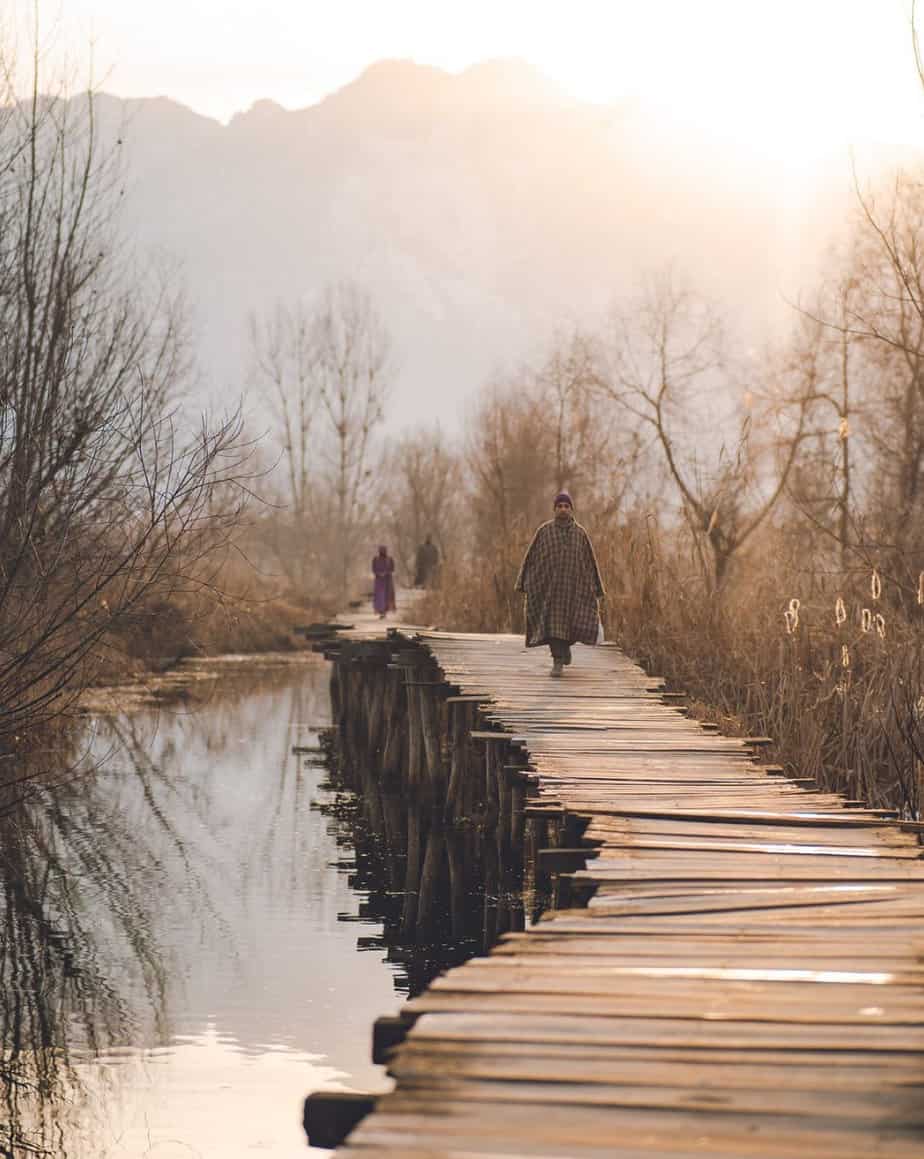 source: @theotherrumii
Tech Details:
Weight: Approx 650 g (1.4 lb)
Quality: 24.2 megapixels (this is definitely enough for Instagram!!)
Sensor: 35.6 x 23.8mm CMOS
Pros: Amazing Quality (especially color!), smaller Bodied than other DSLR cameras (Perfect for Instagram Shoots!), convenient 'Send-to-Phone' Feature, 4K Recording, fast autofocus
Cons:Expensive for the Body, Only compatible with Sony Lenses (and these can be pricey too!)
2. Go Pro Hero 8 – Best for Adventurers and Travel Vloggers
This is the cheapest of the options and is a compact, on-the-go camera. If you're moving around a lot, this could be a good option. It's probably not for everyone, but it's an absolute steal nonetheless!
It is our first recommendation because for many years GoPro cameras have been really compact, easy to use, connect to your phone with ease and on top of that it takes great quality photos.
This is the perfect camera for Instagram influencers who are always on the go, regardless if you are just going around your city or traveling the world, you don't have to worry much about how much space your camera will take.
If there is something I personally don't like about GoPro's is their lack of adjustments while taking pictures, it is definitely nothing compared to other cameras but we can judge them for that, that was never their goal.
Remember to get a gimbal for your GoPro to stabilize your videos and have even better quality content.
Watch this video made by @wallsimagens with GoPro Hero 8.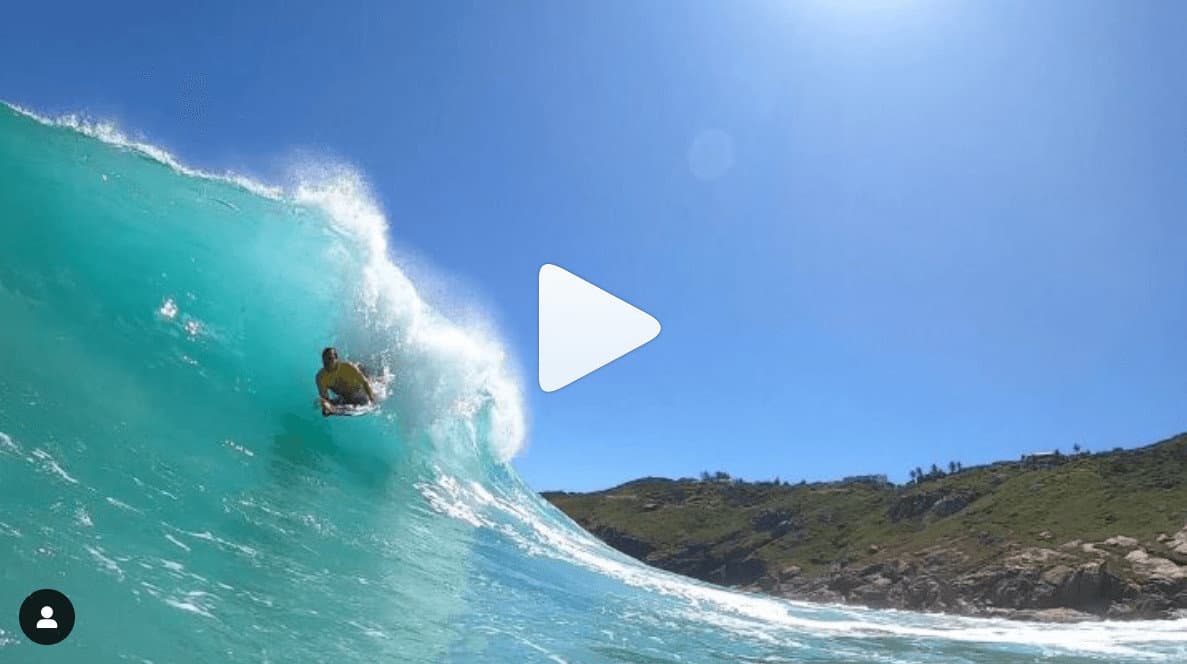 source: @wallsimagens
GoPro Hero 8

Tech Details:
Weight: Approx 126 g (0.3 lb)
Quality: 12 megapixels
Pros: Touch Screen, Live Streaming, Extremely Lightweight, Sleek Design, Waterproof, Wi-Fi and Bluetooth Connectivity, Built-in Mount
Cons: Battery Life, Slow Wi-Fi Transfers, Small LCD Screen, Heats while recording,
3. Canon EOS M200 – Best for Beginners
This camera is most suitable for beginners looking to advance past their phone for social media. It's great quality, lightweight, and has a range of features that'll allow any beginner to settle in quickly.
If you are starting to transition to a more serious influencer and feel like your phone camera has reached its limits for the quality of photos you want to get, then the Canon EOS M200 is a great option for you.
Also, considering how expensive other cameras in the market can get, this one is definitely a pocket friendly option.
Something to consider if you decide to go with this option is that in low light conditions pictures can get a little grainier, in my opinion this is pretty common and nothing you should worry about since probably most of your pics would be out in the "wild" lol
Look at this cool picture from @hrtk.tnk taken with a Canon EOS M200.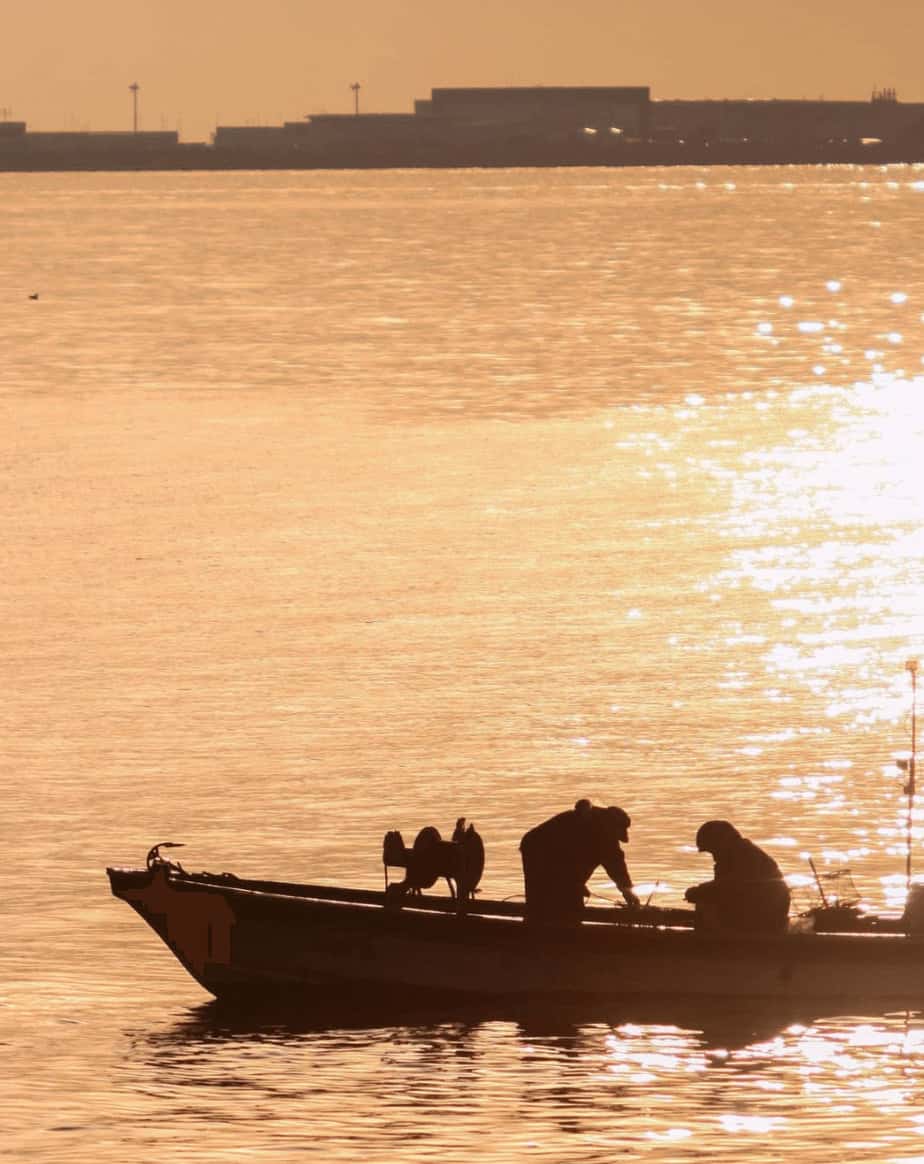 source: @hrtk.tnk
Canon EOS M200

Tech Details:
Weight: Approx 299 g (0.7 lb)
Quality: 24.1 megapixels
Sensor: 22.3 x 14.9mm CMOS
Pros: Tilting Touch Screen Panel, Built-in Wi-Fi and Bluetooth, 4K Video Features, Compact, Detailed Image Quality, Vertical Video, Silent Mode
Cons: Lack of Grip, Limited Range of Lenses
4. Canon PowerShot G7X Mark III – Best For Instagram Reels

If you are looking to get a camera for more specific types of content like reels and IGTV then the Canon PowerShot G7X Mark III would be great for you. It has vertical recording mode which makes creating Instagram Reels easier.
Yes, you can pretty much edit videos from any camera into vertical mode but it is nice when a camera comes with a setting ready for it.
It also has live stream video features, so as said, makes it great for Instagram video content.
The PowerShot G7X Mark III has all you need for your IG content, it is not the best camera and for the same price you can get something with slightly better video quality, like the ones mentioned above.
We would recommend this one as a complement for your Influencer set up, if you want to upgrade your reels and live stream quality, but not as your first camera for social media content.
Check out this Reel made with a Canon PowerShot G7X Mark III by @videographerdiego to see how good yours could be.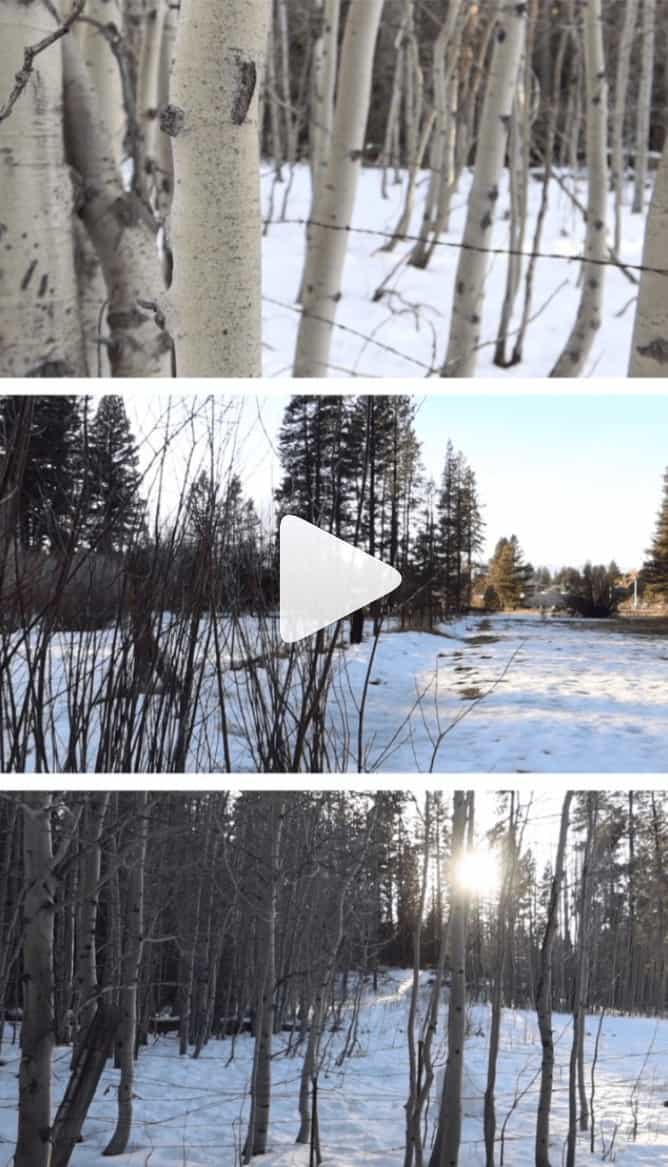 source: @videographerdiego
PowerShot G7X Mark III

See Today's Price
Tech Details:
Weight: 0.82 lbs
Quality: 20.1 Megapixel
Pros: Vertical video recording, live stream features, 4K 30P/ FHD 120P video
Cons: Not the best quality for the price,
5. Canon EOS R5 – Best Camera For Instagram Models
And last but not least, the best camera for Instagram models we want to recommend the Canon EOS R5. This is probably one of the best cameras for Instagram, or really for anything, that you will find in the market.
Because of its high price it is not recommended for beginner or even medium level influencers. But professional photographers of models who have a team behind them can get the most value out of the Canon EOS R5.
It has been reported by several Instagram model photographers that this is the camera they use frequently, or at least have it with them during photoshoots.
If you are really looking into buying this camera we recommend you to read a review in a trustworthy photography website, since we are not pro photographers we don't feel fully capable of giving you the best information about it. But you can trust us in something, the Canon EOS R5 is one of the best cameras out there!
Look at this photoshoot of @david_g_photography with Instagram model @linda_snr done with a Canon EOS R5 to get a better idea of the quality of the pictures taken with it.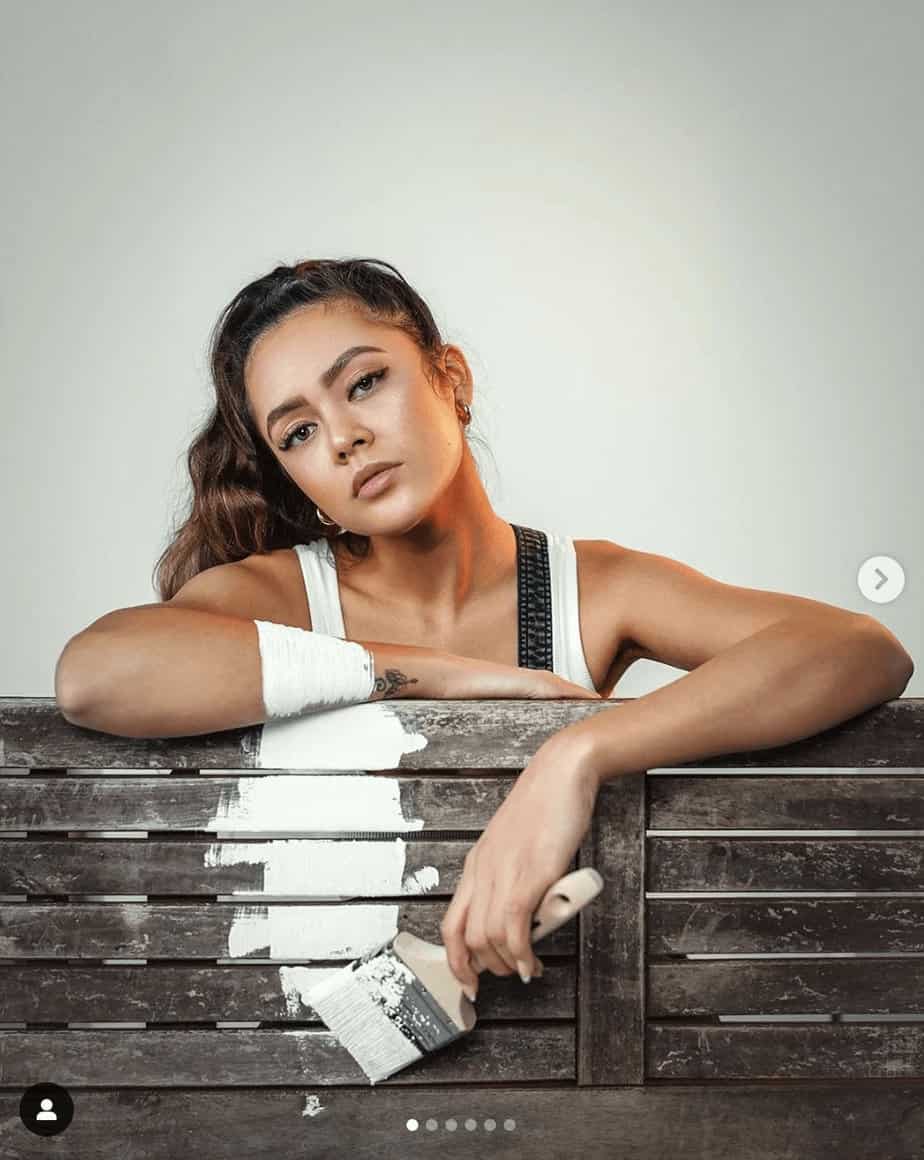 source: @david_g_photography
Tech Details:
Weight: 1.63 lbs
Quality: 45 Megapixel Full-frame CMOS Sensor
Pros: One of the best cameras in the market, 8k recording, Subject Tracking with Deep Learning
Cons: Super expensive. Mostly for professional photographers
6. Sony ZV-1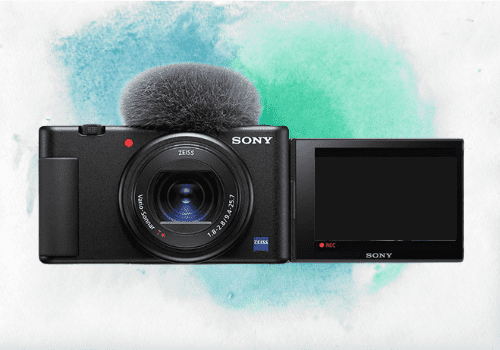 This 20MP camera is perfect for vlogging because it is compact and has a directional microphone next to the flash. As you can see with our main recommendation for the best camera for Instagram, Sony makes great ones when it comes to social media content.
But a difference in this camera to some of the others in the list is that this specific version was built for vloggers specifically. But why didn't we mention it earlier if it is great for vloggers?
Well, because it is geared towards pictures and video and for Instagram, we care mostly about picture quality. Yes, we do post videos too but the quality is pretty much the same you will get with any of the other cameras when they are uploaded to Instagram.
We recommend this Sony ZV-1 if you also make YouTube content and also share on Instagram frequently. Check out this expert review from iJustine below.
7. Your Phone's Camera
This might not surprised you but a great camera to create Instagram content is to used your phone.
If you have one of the newest iPhones or Samsung Galaxy's you can definitely make really high quality pictures and videos for your social media. Yes, a professional camera has more useful settings, better customizations, added gear (like lenses, better camera tripods, etc) so your pictures can look better than any other phone.
BUT, one of the big advantages of creating content with your phone is how easy and quick is to do basic edits and post immediately to Instagram. No pro camera has those abilities.
If you want to improve your phone photography skills we definitely recommend you to check out this photography course about tricks to take and edit photographs for social media on your phone. It's superb and would be surprised how detailed it is and how much better your pictures will get.
Learn Professional Photography For Instagram With A Phone
8. Olympus PEN E-PL10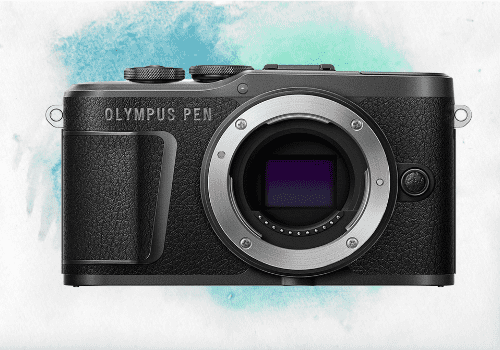 The PEN E-PL10 is a great choice for those of you who are looking for a quality entry level camera. It is not as advanced as some others in the list but has a lot of features that make it a great contender for best camera for Instagram.
It has a 16.1MP sensor and 3-axis image stabilization which is great for those of you who are just starting out and don't have a lot of experience with photography.
Something that I personally don't like and makes it a little troublesome for Instagram influencers is that it doesn't have USB charging, so even though its size is perfect for carrying it around, if you need to charge it again then you will also need to bring your charging items.
We recommend this camera for people who are just starting out and want to experiment with photography without spending a lot of money. But there are better options if you really want to start an influencer career.
9. Fujifilm X-S10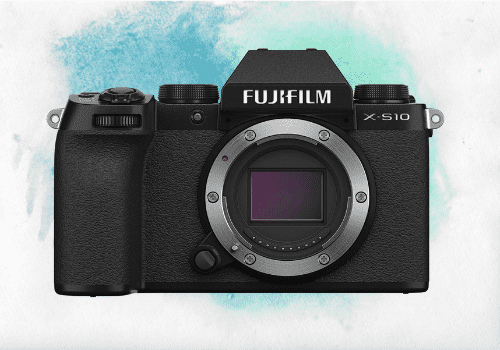 If you are kinda new to sharing on Instagram and still haven't fully decided on the type of content you will create, then you need a versatile camera and the Fujifilm X-S10 might be what you need.
It has a 26.1MP sensor, comes with 4K video capabilities and has a 5-axis image stabilization. So great for almost any type of content you can create for Instagram.
Fujifilm cameras in general are not super friendly for beginners but the X-S10 was built trying to make the life of not-so-experienced photographers more comfortable with the brand's products.
If you are looking into becoming more of a "pro" in photography eventually, Fujifilm has great cameras for experts, and this camera is a good entry point to the brand.
DPReview TV reviewed the X-S10 too, they are experts on camera gear so you can see what they say about it below.
10. Nikon Z 50
When it comes to the best cameras for Instagram, the Nikon Z 50 is another solid choice. It has 4K video capabilities with a 20.9MP sensor. Yes, pretty standard as all the previous options but still a good one.
Some of the stuff people like about it is that pictures always look good since it has a great dynamic range, video quality is perfect for Instagram and has WI-FI image transfer, which is really convenient after a shooting session.
But, why is it so low on our list? Well, the main reason is that its in-body image stabilization is poor compared to other options.
So, overall if video is not something you think you will need much then the Z50 could be for you. Still, stabilization is not bad, but in our opinion for the price you can probably get that too with one of the other options.
11. Panasonic Lumix G100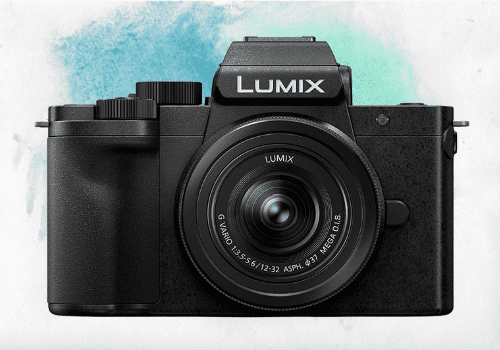 And last but not least, in our list for the best cameras for Instagram we want to mention the Panasonic Lumix G100, which was explicitly geared for vloggers and content creators.
One of the main reasons this is a good camera for Influencers is its "tracking" audio system that integrates with its face detection. So, perfect for vlogging and videos overall.
It is small and easy to carry around, comes at a good price and has many useful features.
But, its vlogging features are also its disadvantages. Because of its size the electronic image stabilization is not the best and the 4k video cropping makes it almost not usable.
The Lumix G100 overall is great for beginner Influencers who don't need much video support, who prefer portability and want some audio support "in" the camera.
What Camera Do Instagram Influencers Use?
The most popular camera for Instagram influencers is the Sony A7III. Also any of the mid and high end tier of Canon cameras, this is usually once they are getting bigger and more known.
But, most of the Instagram influencers today start using their phone cameras, especially if they own an iPhone or a high-end Android phone, they are more than enough for beginners.
A good DSLR or mirrorless camera suitable for Instagram photos, it'll make them stand out just a little more.
The majority of the top Instagram influencers have come from other platforms like Youtube and TikTok. Over time, their subscribers have turned into Instagram followers, and keeping up a good social presence is vital for any influencer.
Here's a sneak peek at some of the best cameras used by famous Instagram Influencers. They are perhaps a little more aimed at vlogging. Of course, they can still be used for normal photos, but they might have additional features that crank up the price that you might not necessarily want.
The key features that would make them suitable for Instagram are: easily portable i.e. not too heavy or large-bodied, a long battery life, high-quality images, and ease of use.
If the camera is of good quality, your Instagram pictures will be too. Also, you can always improve them with any app for editing.
Lets check out what are the what camera do Instagram influencers use below!
What Camera Do Most Famous Influencers Use?
Kylie Jenner – Canon Powershot G7X Mark II
What camera does Kylie Jenner use? It has been reported before that she mostly uses the Canon Powershot G7X Mark II when she is taking her own photos.
It is not the most expensive or highest quality out there but it is definitely above average, so this is great for her 253 million followers on Instagram.
Tech Details:
Weight: Approx 320 g (0.7 lb)
Quality: 20.1 megapixels
Sensor: 13.2 x 8.8 mm CMOS
Pros: Compact, Touch Screen, Excellent image quality, Improved shooting speeds, Built-in flash, Wi-Fi, and ND filter
Cons: Battery Life, No built-in viewfinder, No 4K Video features
James Charles – Canon EOS 5D Mark IV DSLR
What camera does James Charles use? The famous beauty influencer has mentioned a few times to use a Canon EOS 5D Mark IV DSLR.
James Charles does a lot of YouTube videos so this Canon is great for this purpose and of course can be used for great insta pics too.
Tech Details:
Weight: Approx 800 g (1.7 lb)
Quality: 30.4 megapixels
Sensor: 36 x 24 mm CMOS
Pros: High ISO performance, Battery Life, Built-in Wi-Fi with NFC, GPS, Amazing Low-Light Performance, Dual Card Slots, Autofocus, 4K Video features
Cons: Continuous Recording Limit, Dual Memory Card Slots use different formats, Expensive
Emma Chamberlain – Canon EOS M50 Mark II
What camera does Emma Chamberlain use? Canon EOS M50 Mark II is the camera she once said to be one of her favorites.
You have to consider that many big influencers probably have multiple cameras that they use depending on the situation but the Canon EOS M50 is great for taking amazing YouTube videos as she does.
Tech Details:
Weight: Approx 387 g (0.85 lb)
Quality: 24.1 megapixels
Sensor: 22.3 x 14.9 mm CMOS
Pros: Good Image Quality, Eye AF, Built-in Wi-Fi and Viewfinder, NFC and Bluetooth Connectivity, Touch Screen, Light Body
Cons: Battery Life, Crop on 4K Videos, Small Viewfinder
Mr. Beast – Canon EOS 1DX Mark II
What camera does Mr. Beast use? As many other influencers he uses a Canon camera, specifically the Canon EOS 1DX Mark II.
Most of his videos are shot outside and this camera is great for it.
Tech Details:
Weight: Approx 1, 544g (3.4 lb)
Quality: 20.2 megapixels
Sensor: 36 x 24 mm CMOS
Pros: Good Image Quality, High ISO Performance, Accurate Viewfinder, Built-in GPS and Ethernet Port, Low Shutter Lag, Battery Life
Cons: Continuous Recording Limit, Limited Touch Screen Functionality, Heavy Body, Expensive, Different Memory Card Slots
Simeon Panda – Sony A7s
What camera does Simeon Panda use? It's been a few years since the influencer has disclosed his favorite camera but he has previously shared he uses a Sony A7s.
So even though it has been a few years since his posts about his gear, it's safe to consider he still uses a Sony camera.
Once you invest in a good camera and lenses for it, moving to another brand is difficult because you also have to get new lenses and gear that will facilitate its use. But, usually brands keep their gear compatibility with all their new camera models to prevent users moving to another brand.
Jack Morris – 5D Mark IV
What camera does Jack Morris use? Jack Morris uses a 5D Mark IV Canon camera for photos and a 1D X for videos.
In an interview from a couple years ago the famous travel influencer mentioned he likes using Canon cameras for his photography. So he might have changed the model of his camera since that interview. He is likely to be continuing using products from the same brand.
Shane Dawson – Canon EOS 5D Mark III
What camera does The Rock use? For more pro pics it has been reported he and his team use a Canon EOS 5D Mark III.
But, he does post a lot of selfie videos on his instagram which are probably done on his personal phone.
Tech Details:
Weight: Approx 1, 544g (3.4 lb)
Quality: 22.3 megapixels
Sensor: 36 x 24 mm CMOS
Pros: Image Quality, Battery Life, Responsive, Low Light Performance, Dual Card Slots, Microphone Input
Cons: No Built-in Wifi, Fixed Display, No 4K Video Features
What camera do Instagram influencers use? It's safe to say that Canon is a clear winner here for the best cameras for Instagram Influencers!
How To Pick The Best Camera For Instagram
In 2021, there are so many cameras to choose from and it can be a little overwhelming.
When you see dimensions, for beginners, it can look a lot like a bunch of jumbled letters and numbers even if you follow what camera do Instagram influencers use, it can still be confusing.
If you don't know what you're looking for in a camera, then how can you choose?
Don't worry though, I've got you! Here's a list of what to look for when buying the best camera for Instagram to help you get all the likes you always wanted.
Cameras shouldn't be a rushed decision, in some cases, they can be pretty pricey, so it's important to consider the following.
Having the right gear to take photos and videos is a must, from the best tripod for Vlogging to the best ring light, knowing how to get the best one for you is important. Read our buying guide below.
AF System
Cameras with autofocus (AF) ensure that your subject is in clear focus and are a great way for beginners to get started.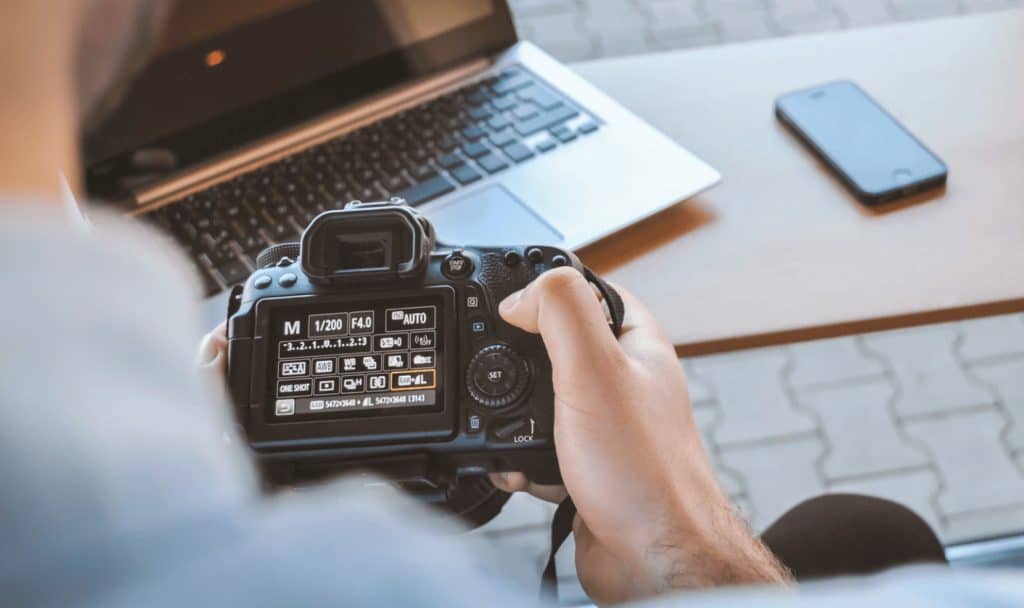 Battery Life
I don't know about you but when I'm taking photos for Instagram, it can take a while to get that perfect shot. After adjusting poses, angles, and lighting, shoots can be time-consuming.
Ensuring that you choose a high-quality camera with good battery life is key.
The last thing I want is to be one moment away from an incredible photo and the camera dying!!
Connection
To upload photos to Instagram, you're going to want to transfer your photos from your camera to another device, so looking for a camera with wireless capabilities is ideal.
Quality
If you're choosing a camera over a phone for Instagram, you'll want to ensure that the photos produced are of good quality.
Selecting the best camera for Instagram requires good quality. Most digital cameras should have a high enough resolution (10 megapixels or more) that it shouldn't affect anything. What you should consider is
Sensor Sensitivity, i.e. the amount of digital noise in low-lit conditions.
For less digital noise, look for a bigger sensor and fewer pixels. The camera's sensors will either be CMOS or CCD.
CMOS sensors, most common in DSLR cameras, are faster and cheaper but produce grainier images, whereas CCD sensors produce higher-quality images but are more expensive and use more power.
Weight and Size
If I'm transporting my camera around, the last thing I'd want is for it to weigh me down. I'd want my camera to fit in my hands and allow me to grip it tightly when taking a selfie.
It's also important to consider the additional weight of the lens.
Note: Most DSLR cameras weigh between 1.5 and 3 lbs.
What Camera Do Instagram Influencers Use? – Conclusion
Here we are! So, what camera do Instagram influencers use? All of the Canon options used by Instagram Influencers are incredible options and if you looking for goof value for money definetely go for the Sony A7III.
But I've dug a little deeper to see what else I can find for you and listed the top recommendations from the "non-so-famous" influencers out there.
As I mentioned at the beginning of the article, most phones nowadays take amazing pictures and if you are just starting in the influencer world it will be more than enough but if you are starting to gain some traction and increasing your total followers each day, getting a new camera should be something to think about.
I hope the list of the top cameras for Instagram influencers and the list of cameras mostly used by famous influencers have helped you in your research to make a wise purchase.