It is common for Instagram influencers to use their phone cameras to snap quick selfies, but even though phones can take amazing pictures, many prefer to use a camera to shoot their best content.
Are cameras necessary to snap that perfect Instagram pic? Well, personally, it's a yes for me, I use my camera when want to create quality content.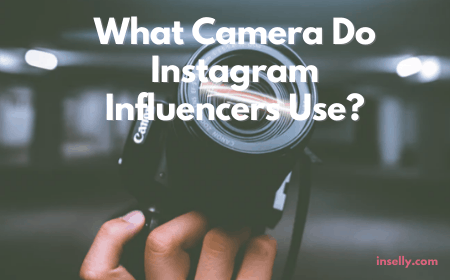 But if you want to use your phone, then by all means, go ahead! It is just that the quality of camera lenses just hit differently.
TLDR: Best Camera for Instagram (photos, reels, most social media content)
| Image | Camera | Best For! | Price |
| --- | --- | --- | --- |
| | | Best Overall Camera For Instagram | |
| | | Best Budget Camera For Instagram | |
| | 3. Sony A7 IV | Best Camera For Expert Instagrammers | |
In this article, you'll find out what cameras some of the top Instagram Influencers use, how to choose the right camera for you, and overall, which are the best cameras for Instagram.
8 Best Cameras For Instagram Influencers In 2023
1. FUJIFILM X-S10 Mirrorless Camera
Best Camera For Instagram Overall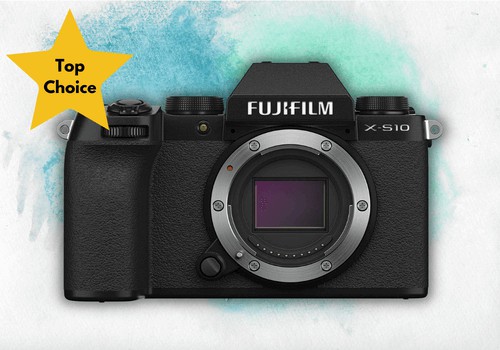 Whether above, below, to the side, or in front of a FUJIFILM X-S10 camera while photographing or filming, you can frame the shot with its bright 3-inch vari-angle screen. This fully-articulated 1.04 million-dot LCD touchscreen, combined with the small size and light weight of the camera, makes it perfect for vlogging and stylish selfies.
Talking to the camera as you walk is possible because it includes a 5-axis sensor-shift image stabilization system that produces smooth video. It has a surprisingly deep grip for a small camera, making it comfortable to hold and shoot all day.
This camera has a 26.1 megapixel APS-C sensor providing high-resolution stills and UHD 4K video at 30 fps. And its autofocus (with 425 phase-detection points) is fast and decisive, even in dark conditions like nightclubs. Slow-motion filming is possible, and with the built-in Wi-Fi and Bluetooth, you can have wireless remote camera control and easily share images to a mobile device.
While most of the technical specifications for the FUJIFILM X-S10 are similar to other cameras deemed suitable for Instagrammers, this device also has a unique feature called Film Simulation Mode. Turn the dial on top of the camera to scroll through various effects usually attributed to film-based photography. I tried this before and those videos where AWESOME! Sadly it was a borrowed camera so could only do a couple videos like that.
From the muted tones of a standard negative to the high contrast and vivid color found on Velvia transparency film, this option mimics the look and feel of Fuji's classic films. Film Simulation Mode also has a black-and-white setting and Grain Effects that replicate the appearance of vintage film photos.
The FUJIFILM X-S10 has a compact design – I carried it easily in my bag when I have the chance to test it – , but it's big on highly desirable features for everyday content creation. Its affordability, versatility, and high-quality results make it the best overall camera for Instagram.
You can check out this shot by @yasuhiro.kanamori for reference of the quality of the camera.
Our overall rating for this camera compared to the rest on the list is 9.0
FUJIFILM X-S10

Technical Details:
Weight: 465 g
Pixels: 26 megapixels
Dimensions: 4.96 x 3.35 x 2.56 in
2. Canon EOS M50 Mark II
Best Budget Camera For Instagram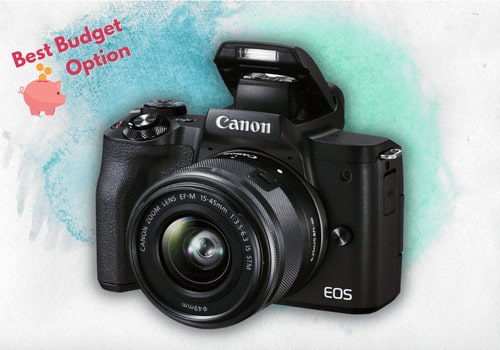 Making your Instagram photos and videos more professional means leaving your smartphone in your pocket and using real camera like the Canon EOS M50 Mark II instead. It's an affordable entry-level camera that produces significantly better results than your phone. It's easy to use (even for beginners), and its 24-megapixel sensor generates images with great color.
This is the camera I started creating content with, I had it before becoming an "influencer" so didn't have to invest any money but it definitely improved my IG content when starting shooting with it.
Being light and compact, you can slip this camera into a jacket pocket or handbag, and it won't weigh you down, I'm not a strong person and I didn't feel the camera much. Something I personally liked when using it was when you discover an Insta-worthy subject, the fast and accurate autofocus and face/eye detection will give you sharp photos every time.
The Canon EOS M50 Mark II has 4K video, so you can create stunning video content at 24 fps — and slow motion capture in High Definition. It even includes 5-axis image stabilization for steady, shake-free recording while walking and filming at the same time. And its microphone port allows you to have great audio from a shotgun mic or lavalier.
Instagrammers will also appreciate the 3-inch fully articulated screen that can swivel around 180 degrees so you can see yourself as you record to the camera. It's perfect for creating video tutorials or for high-resolution selfies. The touch screen makes it an intuitive and organic process to choose a focus point or select an appropriate ISO from its native range of 100 to 25,600.
This camera also features the option of vertical video recording and has a movie self-timer function. This mirrorless multimedia camera's versatility and simplicity make it highly desirable for vloggers and content creators.
The built-in Wi-Fi with NFC provides quick and convenient pairing with a smartphone or tablet, this way I easily edited and shared to my Instagram in a few minutes.
As a bonus, when running Canon's EOS Webcam Utility software, the M50 Mark II can connect to a computer via USB and become a high-quality webcam. This makes it possible to use streaming apps such as Zoom, YouTube Live, and Microsoft Teams while simultaneously recording to its memory card.
To know what to expect with this camera you can see this post from @91siwa as a quick test.
Our overall rating for this camera compared to the rest on the list is 8.6
Canon EOS M50 Mark II

Technical Details:
Weight: 387 g
Pixels: 24 megapixels
Dimensions: 4.57 x 3.46 x 2.32 in
3. Sony A7 IV
Best Camera For Expert Instagrammers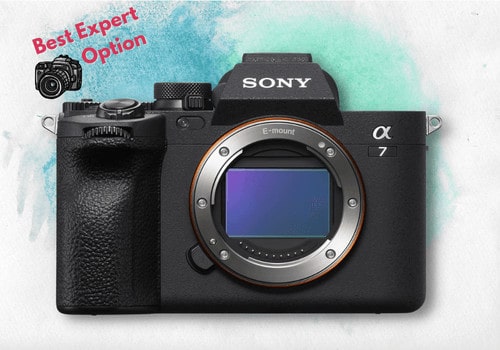 Although the Sony A7 IV is an expensive camera, its technical innovations make it a must-have for expert Instagrammers. This is in my opinion worth investing on once you have had at least a couple months making a few thousand dollars in profits from your social media content, otherwise it can just be a huge expense in your starting career.
This camera has the best autofocus in its price range, and tracking works exceptionally well for humans, birds, and other animals. Portraits and pet photography is made simple because it tracks the eyes, face, and body even when they turn away from the camera.
Auto-tracking can even keep up with the chosen burst speeds when photographing a sporting event. Most importantly, for Instagram shots, this camera consistently maintains focus, even in dim environments. And this camera's high ISO performance (up to ISO 51,200) combined with the 5-axis image stabilization minimizes blurred photos from camera shake.
The fully articulated screen is helpful for photographs that need to be taken at odd angles, and this screen's maneuverability is essential for a vlogging camera. Also, using your fingertips on the large touchscreen is a more convenient way to change menu settings rather than fiddling with dials or buttons.
The dual slots for memory cards offer peace of mind for important shots. And the 33-megapixel CMOS sensor guarantees low noise, exceptional color gradation, and flawless skin tones.
Movie quality is also outstanding, with eye autofocus and tracking available for videos, making interview recording and filming action sequences much easier. The image stabilization in video mode is smooth and effective.
This camera even has ten Creative Look presets to alter the mood of your still images, movies, and live streams. With these filters, you can enhance landscapes, add vibrancy to colorful scenes to make them more impressive, and choose black-and-white or sepia tones for a vintage appearance.
When taking selfies, switch to Soft Skin Effect and be amazed at how your skin becomes bright and beautiful. Wrinkles and blemishes disappear, and the eyes and mouth are emphasized.
Even in complex lighting situations that would confuse other types of cameras, the 33-megapixel sensor on the Sony A7 IV produces images with impressive dynamic range and color accuracy. This camera is easy to use and highly reliable if you have experience with professional or beginner level cameras.
For a quick reference on how your content can look on Instagram using this camera you can check out this post by @naro.berlino.
Our overall rating for this camera compared to the rest on the list is 8.6
Sony A7 IV

Technical Details:
Weight: 659 g
Pixels: 33 megapixels
Dimensions: 5.16 x 3.78 x 3.15 in
4. Canon EOS M200 Compact Mirrorless
Best Camera For Traveling Instagrammers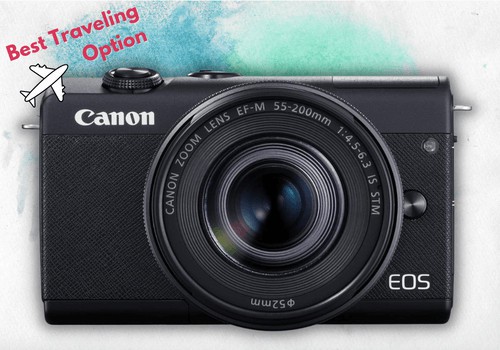 To travel well, you must travel light. Finding a portable camera capable of producing unforgettable Instagram shots is the Holy Grail of travel photography, and the Canon EOS M200 is the answer to your prayers.
Its slim and stylish design incorporates features comparable to larger, more expensive cameras. It has eye detection, which helps the camera prioritize focus in portrait shots and face-tracking technology that keeps the subject sharp even when they are moving against a cluttered background.
The 24.1 megapixel CMOS (APS-C) sensor provides high-quality still shots and 4K video. The sensor uses phase-detection autofocus (which is more rapid than contrast detection) for accuracy in photos and videos. It can produce a 4K time-lapse movie and can film a vertical video to suit social media formats.
An essential feature for serious Instagram photographers is a screen that can be seen from the front of the camera. The Canon M200 has a 3-inch touch panel LCD screen that tilts 180 degrees, ensuring you remain in the frame when recording to the camera or capturing a selfie.
Having the ability to share images on social media quickly is another necessity. This camera has built-in Bluetooth, NFC, and Wi-Fi technology with an auto image transfer option for pairing with a smartphone or tablet.
Photographers and aspiring filmmakers will appreciate this affordable camera's wide 100 to 25,600 ISO sensitivity range and the inbuilt stabilizer suits working in various conditions. And its innovative software can be used for skin smoothing and background blurring to produce perfect selfies.
It's the ideal camera for travel photography and the type of walk-around filming that will appeal to your Instagram followers.
Our overall rating for this camera compared to the rest on the list is 8.9
Canon EOS M200

Technical Details:
Weight: 299 g
Pixels: 24 megapixels
Dimensions: 4.25 x 2.64 x 1.38 in
5. Canon EOS R5
Best Camera For Instagram Models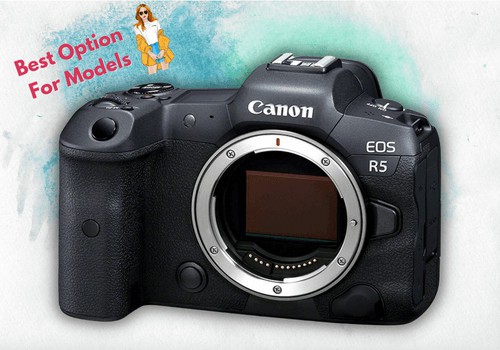 If you are a model or focus on fashion content then, the best camera for Instagram models is the Canon EOS R5 is what you need. This is probably not just one of the best cameras for Instagram, it is one of the best cameras really for anything that you will find in the market.
Because of its high price it is not recommended for beginner or even medium level influencers. But professional photographers of models who have a team behind them can get the most value out of the Canon EOS R5.
It has been reported by several photographers hired by Instagram models that this is the camera they use frequently, or at least have it with them during photoshoots.
If you are really looking into buying this camera we recommend you to read a review in a trustworthy photography website, since we are not pro photographers we don't feel fully capable of giving you the best information about it. But you can trust us in something, the Canon EOS R5 is one of the best cameras out there!
Look at this photoshoot of @david_g_photography with Instagram model @linda_snr done with a Canon EOS R5 to get a better idea of the quality of the pictures taken with it.
Our overall rating for this camera compared to the rest on the list is 8.8
Canon EOS R5

Technical Details:
Weight: 738 g
Pixels: 45 megapixels
Dimensions: 5.43 x 3.84 x 3.46 in
6. Canon PowerShot G7X Mark III
Best For Instagram Reels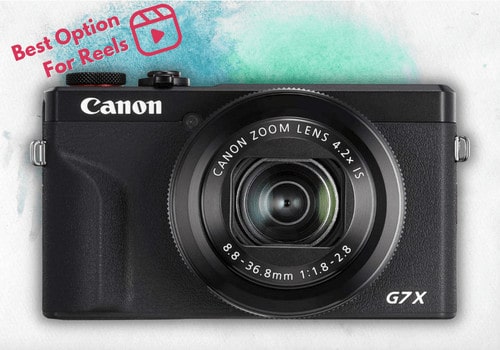 If you are looking to get a camera for more specific types of content like reels and IGTV then the Canon PowerShot G7X Mark III would be great for you. It has vertical recording mode which makes creating Instagram Reels easier.
Yes, you can pretty much edit videos from any camera into vertical mode but it is nice when a camera comes with a setting ready for it.
It also has live stream video features, so as said, makes it great for Instagram video content.
The PowerShot G7X Mark III has all you need for your IG content, it is not the best camera and for the same price you can get something with slightly better video quality, like the ones mentioned above.
We would recommend this one as a complement for your Influencer set up, if you want to upgrade your reels and live stream quality, but not as your first camera for social media content.
Check out this Reel made with a Canon PowerShot G7X Mark III by @videographerdiego to see how good yours could be.

7. Your Phone's Camera
This might not surprised you but a great camera to create Instagram content is to used your phone. So, should you use a camera or phone for Instagram?
If you have one of the newest iPhone's or Samsung Galaxy's you can definitely make really high quality pictures and videos for your social media. Yes, a professional camera has more useful settings, better customization, added gear (like lenses, better camera tripods, etc) so your pictures can look better than any other phone.
BUT, one of the big advantages of creating content with your phone is how easy and quick is to do basic edits and post immediately to Instagram. No pro camera has those abilities.
If you want to improve your phone photography skills we definitely recommend you to check out this photography course about tricks to take and edit photographs for social media on your phone. It's superb and would be surprised how detailed it is and how much better your pictures will get.

8. Go Pro Hero 8
Best For Adventurer Vloggers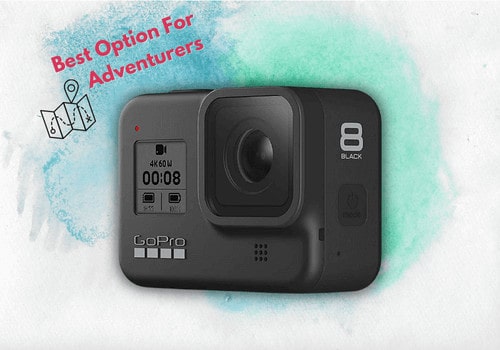 This is the cheapest of the options and is a compact, on-the-go camera. If you're moving around a lot, this could be a good option. It's probably not for everyone, but it's an absolute steal nonetheless!
It is our first recommendation because for many years GoPro cameras have been really compact, easy to use, connect to your phone with ease and on top of that it takes great quality photos.
The Go Pro Hero 8 is the perfect camera for Instagram influencers who are always on the go, regardless if you are just going around your city or traveling the world, going to the beach or taking pictures during your hike, you don't have to worry much about how much space your camera will take.
If there is something I personally don't like about GoPro's is their lack of adjustments while taking pictures, it is definitely nothing compared to other cameras but we can judge them for that, that was never their goal.
Remember to get a gimbal for your GoPro to stabilize your videos and have even better quality content.
Watch this video made by @wallsimagens with GoPro Hero 8.
What Camera Do Instagram Influencers Use?
The most popular camera for Instagram influencers is the FUJIFILM X-S10 Mirrorless Camera. Also any of the mid and high end tier of Canon cameras, this is usually once they are getting bigger and more known.
But, most of the Instagram influencers today start using their phone cameras, especially if they own an iPhone or a high-end Android phone, they are more than enough for beginners.
A good DSLR or mirrorless camera suitable for Instagram photos, it'll make them stand out just a little more.
The majority of the top Instagram influencers have come from other platforms like Youtube and TikTok. Over time, their subscribers have turned into Instagram followers, and keeping up a good social presence is vital for any influencer.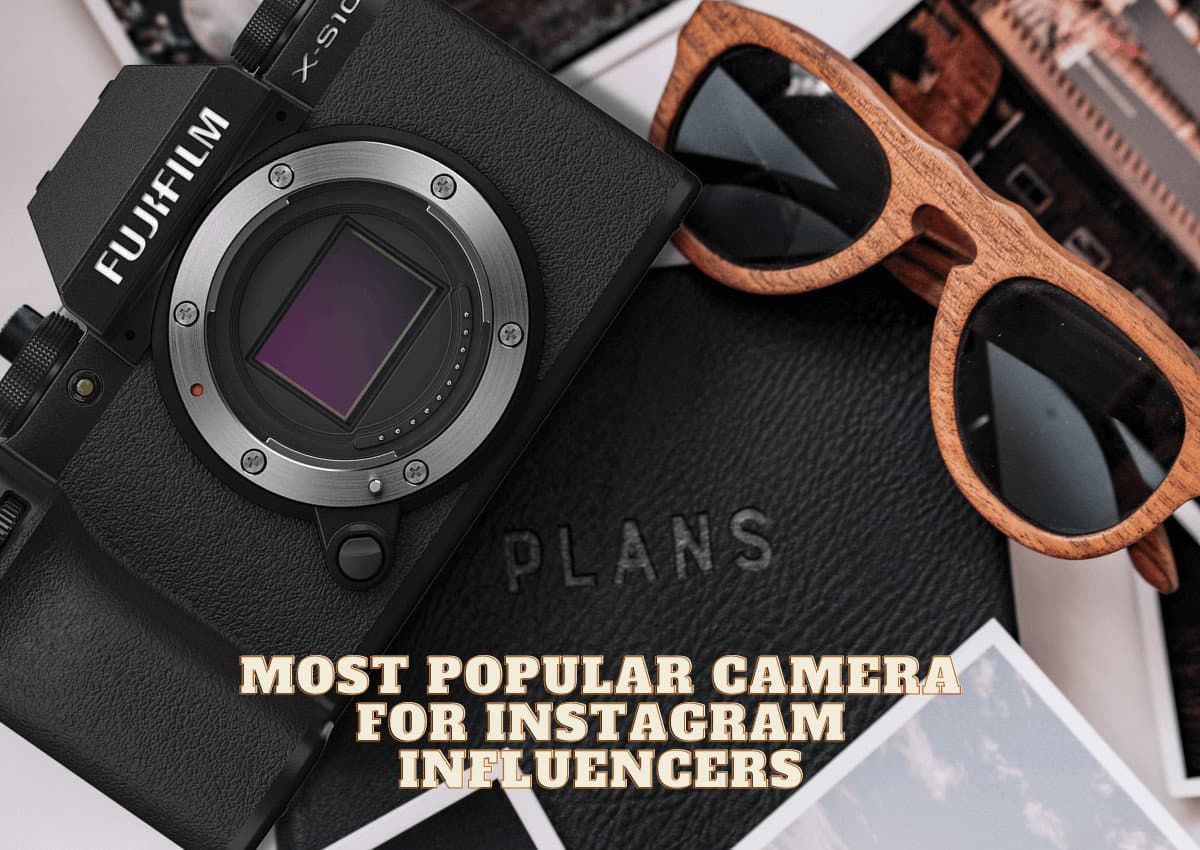 Here's a sneak peek at some of the best cameras used by famous Instagram Influencers. They are perhaps a little more aimed at vlogging. Of course, they can still be used for normal photos, but they might have additional features that crank up the price that you might not necessarily want.
The key features that would make them suitable for Instagram are: easily portable i.e. not too heavy or large-bodied, a long battery life, high-quality images, and ease of use.
If the camera is of good quality, your Instagram pictures will be too. Also, you can always improve them with any app for editing.
Lets check out what are the what camera do Instagram influencers use below!
What Camera Do Most Famous Influencers Use?
Kylie Jenner – Canon Powershot G7X Mark II
What camera does Kylie Jenner use? It has been reported before that she mostly uses the Canon Powershot G7X Mark II when she is taking her own photos.
It is not the most expensive or highest quality out there but it is definitely above average, so this is great for her 253 million followers on Instagram.
Technical Details of the Canon Powershot G7X Mark II used by Kylie Jenner:
Weight: Approx 320 g (0.7 lb)
Quality: 20.1 megapixels
Sensor: 13.2 x 8.8 mm CMOS
Pros: Compact, Touch Screen, Excellent image quality, Improved shooting speeds, Built-in flash, Wi-Fi, and ND filter
Cons: Battery Life, No built-in viewfinder, No 4K Video features
James Charles – Canon EOS 5D Mark IV DSLR
What camera does James Charles use? The famous beauty influencer has mentioned a few times to use a Canon EOS 5D Mark IV DSLR.
James Charles does a lot of YouTube videos so this Canon is great for this purpose and of course can be used for great insta pics too.
Technical Details of the Canon EOS 5D Mark IV DSLR used by James Charles:
Weight: Approx 800 g (1.7 lb)
Quality: 30.4 megapixels
Sensor: 36 x 24 mm CMOS
Pros: High ISO performance, Battery Life, Built-in Wi-Fi with NFC, GPS, Amazing Low-Light Performance, Dual Card Slots, Autofocus, 4K Video features
Cons: Continuous Recording Limit, Dual Memory Card Slots use different formats, Expensive
Emma Chamberlain – Canon EOS M50 Mark II
What camera does Emma Chamberlain use? Canon EOS M50 Mark II is the camera she once said to be one of her favorites.
You have to consider that many big influencers probably have multiple cameras that they use depending on the situation but the Canon EOS M50 is great for taking amazing YouTube videos as she does.
Technical Details of the Canon EOS M50 Mark II used by Emma Chamberlain:
Weight: Approx 387 g (0.85 lb)
Quality: 24.1 megapixels
Sensor: 22.3 x 14.9 mm CMOS
Pros: Good Image Quality, Eye AF, Built-in Wi-Fi and Viewfinder, NFC and Bluetooth Connectivity, Touch Screen, Light Body
Cons: Battery Life, Crop on 4K Videos, Small Viewfinder
Mr. Beast – Canon EOS 1DX Mark II
What camera does Mr. Beast use? As many other influencers he uses a Canon camera, specifically the Canon EOS 1DX Mark II.
Most of his videos are shot outside and this camera is great for it.
Technical Details of the Canon EOS 1DX Mark II used by Mr. Beast:
Weight: Approx 1, 544g (3.4 lb)
Quality: 20.2 megapixels
Sensor: 36 x 24 mm CMOS
Pros: Good Image Quality, High ISO Performance, Accurate Viewfinder, Built-in GPS and Ethernet Port, Low Shutter Lag, Battery Life
Cons: Continuous Recording Limit, Limited Touch Screen Functionality, Heavy Body, Expensive, Different Memory Card Slots
Simeon Panda -Sony A7s
What camera does Simeon Pandause? It's been a few years since the influencer has disclosedhis favorite camera but he has previously shared he uses aSony A7s.
So even thoughit has been a few years since his posts about his gear, it's safe to consider he still uses a Sony camera.
Once you invest in a good camera and lenses for it, moving to another brand is difficult because you also have to get new lenses and gear that will facilitateits use. But, usually brands keep their gear compatibility with all their new camera models to prevent users moving to another brand.

Jack Morris – 5D Mark IV
What camera does Jack Morris use? Jack Morris uses a 5D Mark IV Canon camera for photos and a1D X for videos.
In an interview from a couple years ago the famous travel influencer mentioned he likes using Canon cameras forhis photography. So he might have changed the model of his camera since that interview. He is likely to be continuing using products from the same brand.
Shane Dawson – Canon EOS 5D Mark III
What camera does The Rock use? For more pro pics it has been reported he and his team use a Canon EOS 5D Mark III.
But, he does post a lot of selfie videos on his instagram which are probably done on his personal phone.
Technical Details of the Canon EOS 5D Mark III used by Shane Dawson:
Weight: Approx 1, 544g (3.4 lb)
Quality: 22.3 megapixels
Sensor: 36 x 24 mm CMOS
Pros: Image Quality, Battery Life, Responsive, Low Light Performance, Dual Card Slots, Microphone Input
Cons: No Built-in Wifi, Fixed Display, No 4K Video Features
What camera do Instagram influencers use? It's safe to say that Canon is a clear winner here for the best cameras for Instagram Influencers!
How To Pick The Best Camera For Instagram
In 2021, there are so many cameras to choose from and it can be a little overwhelming.
When you see dimensions, for beginners, it can look a lot like a bunch of jumbled letters and numbers even if you follow what camera do Instagram influencers use, it can still be confusing.
If you don't know what you're looking for in a camera, then how can you choose?
Don't worry though, I've got you! Here's a list of what to look for when buying the best camera for Instagram to help you get all the likes you always wanted.
Cameras shouldn't be a rushed decision, in some cases, they can be pretty pricey, so it's important to consider the following.
Having the right gear to take photos and videos is a must, from the best tripod for Vlogging to the best ring light, knowing how to get the best one for you is important. Read our buying guide below.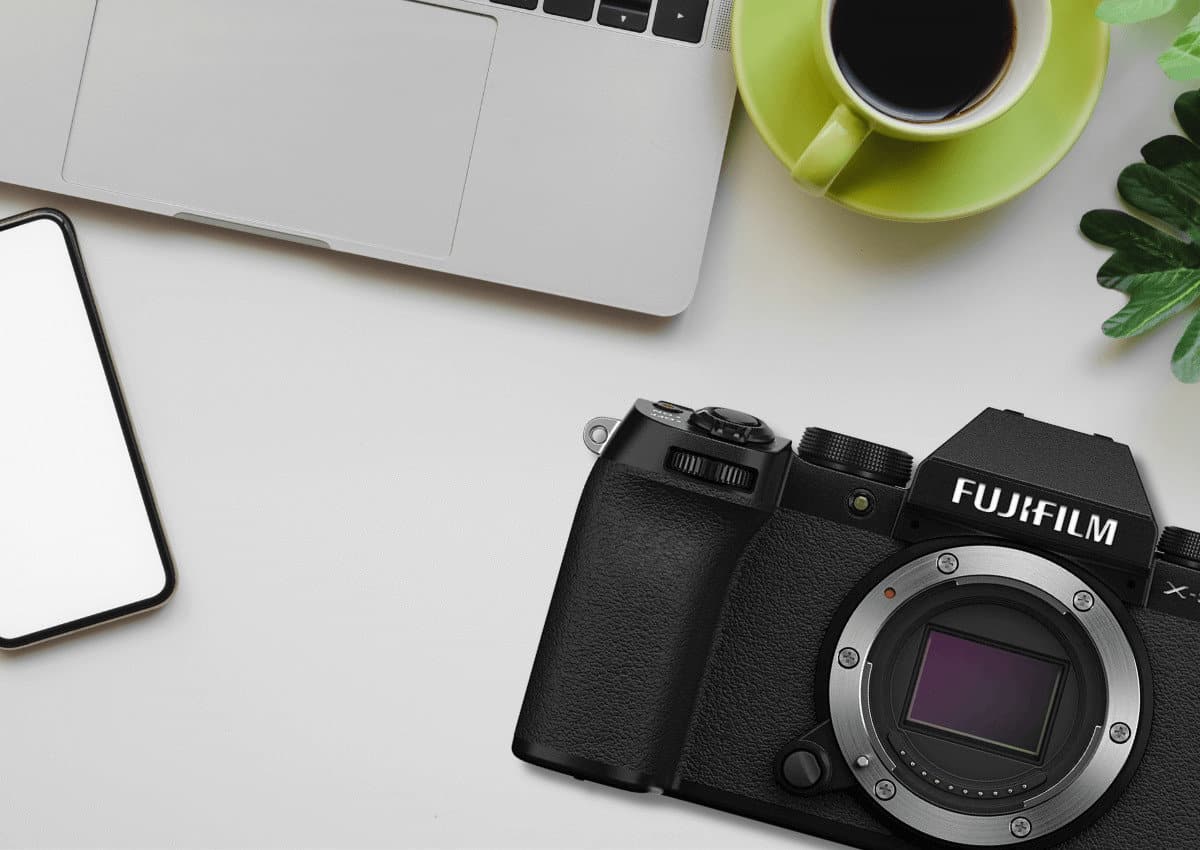 What Do Influencers Use To Take Pictures? Phone Or Camera?
Influencers, individuals who have amassed a significant following on social media platforms and often collaborate with brands, employ various tools to capture captivating and visually appealing images. When it comes to the choice between using a phone or a camera for photography, influencers tend to utilize both, depending on their preferences, circumstances, and desired outcomes.
Smartphones have revolutionized photography in recent years, offering increasingly advanced camera capabilities. Many influencers appreciate the convenience and portability of phones, allowing them to capture spontaneous moments effortlessly. The latest smartphones boast high-resolution cameras, multiple lenses, and advanced features like optical zoom, portrait mode, and image stabilization.
These attributes enable influencers to produce professional-looking images without additional equipment. Moreover, smartphones offer seamless integration with social media platforms, allowing influencers to edit and share their content instantly.
However, professional-grade cameras still hold undeniable advantages for influencers seeking superior image quality and versatility. Cameras, such as DSLRs or mirrorless cameras, provide larger image sensors, which result in enhanced clarity, dynamic range, and low-light performance.
Interchangeable lenses offer influencers the flexibility to capture different perspectives, achieve specific focal lengths, and experiment with various depths of field. Also, cameras offer manual controls, allowing influencers more creative control over settings like exposure, shutter speed, and aperture.
AF System
Cameras with autofocus (AF) ensure that your subject is in clear focus and are a great way for beginners to get started.
Battery Life
I don't know about you but when I'm taking photos for Instagram, it can take a while to get that perfect shot. After adjusting poses, angles, and lighting, shoots can be time-consuming.
Ensuring that you choose a high-quality camera with good battery life is key.
The last thing I want is to be one moment away from an incredible photo and the camera dying!!
Connection
To upload photos to Instagram, you're going to want to transfer your photos from your camera to another device, so looking for a camera with wireless capabilities is ideal.
Quality
If you're choosing a camera over a phone for Instagram, you'll want to ensure that the photos produced are of good quality.
Selecting the best camera for Instagram requires good quality. Most digital cameras should have a high enough resolution (10 megapixels or more) that it shouldn't affect anything. What you should consider is
Sensor Sensitivity, i.e. the amount of digital noise in low-lit conditions.
For less digital noise, look for a bigger sensor and fewer pixels. The camera's sensors will either be CMOS or CCD.
CMOS sensors, most common in DSLR cameras, are faster and cheaper but produce grainier images, whereas CCD sensors produce higher-quality images but are more expensive and use more power.
Weight and Size
If I'm transporting my camera around, the last thing I'd want is for it to weigh me down. I'd want my camera to fit in my hands and allow me to grip it tightly when taking a selfie.
It's also important to consider the additional weight of the lens.
Note: Most DSLR cameras weigh between 1.5 and 3 lbs.
What Camera Do Instagram Influencers Use? – Conclusion
Here we are! So, what camera do Instagram influencers use? All of the Canon options used by Instagram Influencers are incredible options and if you looking for goof value for money definitely go for the FUJIFILM X-S10 Mirrorless Camera.
But I've dug a little deeper to see what else I can find for you and listed the top recommendations from the "non-so-famous" influencers out there.
As I mentioned at the beginning of the article, most phones nowadays take amazing pictures and if you are just starting in the influencer world it will be more than enough but if you are starting to gain some traction and increasing your total followers each day, getting a new camera should be something to think about.
I hope the list of the top cameras for Instagram influencers and the list of cameras mostly used by famous influencers have helped you in your research to make a wise purchase.