One common question every aspiring influencer has in mind during content creation is which device is a better option — a professional camera or a phone camera?
Well, in our opinion, there is no absolute right answer.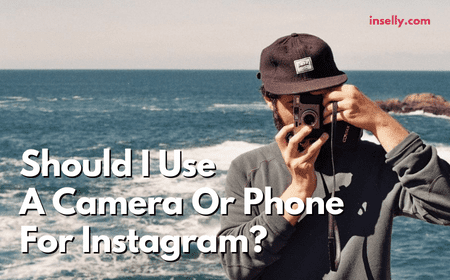 What's best is all determined by a few factors. Hence, it is important to weigh the pros and cons of both before settling on the device.
In this guide, we'll cover the relevant questions you need to ask yourself before deciding what camera to use for your Instagram content creation.
Should I Use A Camera Or Phone For Instagram?
For brands and influencers, the most beloved devices used to create content, for both photos and videos, are undoubtedly the DSLR and smartphone.
Because of that, it creates confusion, especially for a beginner, to know which one is the ideal device for Instagram content. In general, before settling down on the device, one needs to consider and address a few matters.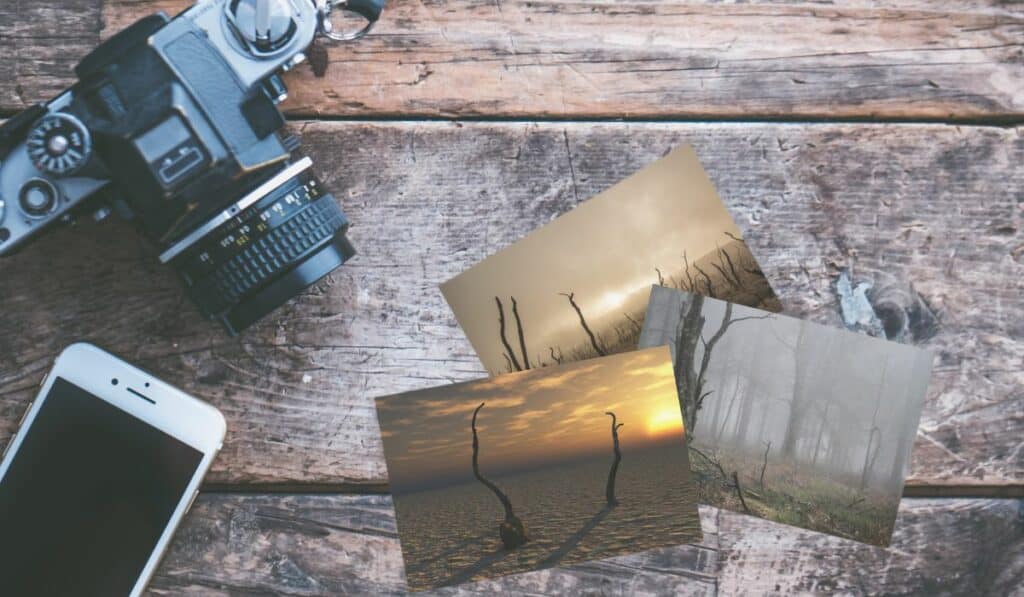 Firstly, are you just getting started with your influencer career? If that is the case, you should proceed using your phone camera in creating Instagram content.
Since you're still fresh in the industry, there are many things you'll need to learn and explore beforehand. Eg. Your content style.
Once you have a steady followers base, begin to receive requests to do promoted content; or you're looking for partnership or collaboration, then investing in a professional camera is becoming necessary.
Of course, this is only a basic indicator in your decision making. There are also other considerations to make before you set your mind.
Continue reading so you can decide if you should use a camera or phone for Instagram.
Are You Capturing Images For Business Purposes?
Probably the first thing you need to consider is the purpose of your Instagram account.
If your goal is to just capture and share your daily life; gain followers and interact with them, a smartphone camera is sufficient.
That is to say if you're a personal trainer that creates an Instagram account to share day-to-day workout routines, there is no need for you to spend your money getting a DSLR. Instead, a good smartphone that has good camera functions is enough.
Besides, it makes your followers and clients feel closer and trust you more when your Instagram posts look less edited or staged. In other words, your posts need to look realistic so that whenever they scroll past them, they will think "I can relate to this person".
On the other hand, as a business account, sophisticated cameras for Instagram content like a DSLR are essential. Reason is for a business, high quality images are required to grab clients' attention. Moreover, these contents are the reflection of your brand.
For example, if you own a concept hotel, images taken by a smartphone camera won't be able to portray the beauty and details of the hotel.
In addition, the poor image quality ends up devaluing the business and giving out wrong messages about your hotel reputation.
Are You Working With A Brand?
Now, skip this part if you're not working for anyone. Or else, using a professional camera is a must when doing product shooting for a client.
It's best to not use a phone camera to take pictures when working with brands. This is mainly because when a brand hires you, or endorses you as their ambassador, they do expect high quality content.
Eg. You're working with a clothing brand. You need to take presentable clothes pictures to use as Instagram content, posted in both you and the client account.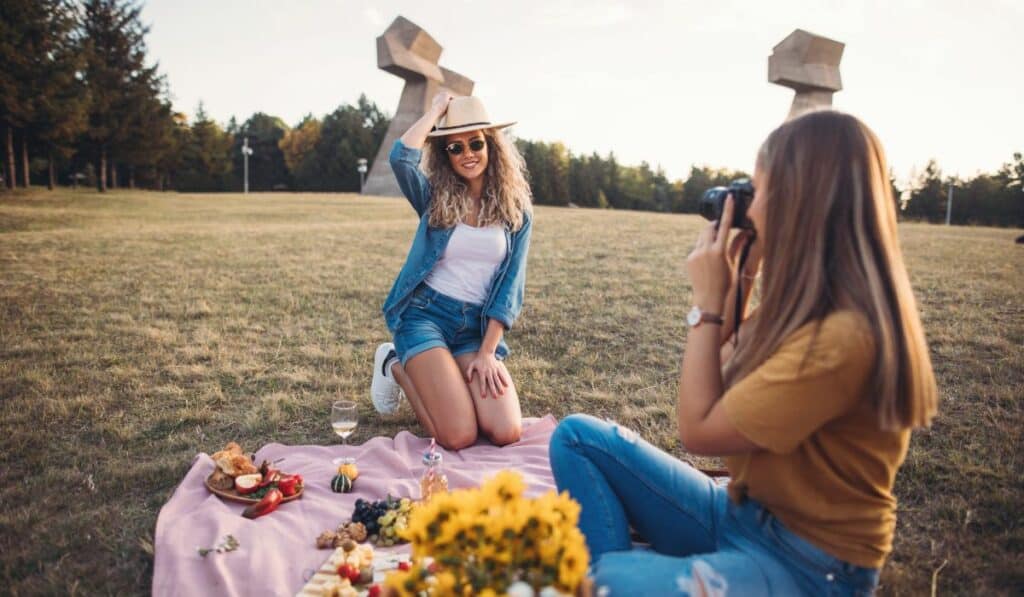 Oftentimes, brands do look forward to professional standard outcomes, outstanding content quality. This is especially when you're charging a higher rate. In other words, the more they pay you, the higher expectation they have on the content quality.
Keep in mind that clients and brands are likely paying you for the gear and expertise they don't have. Even if they have all those, creating quality posts itself is an act of professionalism.
Can You Capture Quality Photos With Your Phone Camera?
With the advancement of technology, the quality of a phone camera isn't what it used to be. Nowadays, you can easily snap a professional quality photo just with your phone.
Besides, a professional camera is not the ultimate ingredient of a great photo. There are other factors involved in capturing stunning photos, like the skills and experiences of the photographer.
Hence why it's possible for someone to get a sub-par image with a DSLR but a professional quality image with a phone camera.
Generally, with adequate photography skills and knowledge, you can take stunning photos with any device. Be it single handedly capturing Instagram photos of yourself, or doing photo shoots of others, the end result will look amazing.
Even so, this doesn't mean you can just grab any phone camera in the market and expect great photo quality. You still need to:
Have a high-pixel phone camera with advanced features.

Learn the art of creating eye-catching, quality photos.
Do You Want To Use Instagram Stories?
You must have known that Instagram Stories are only available up to 24 hours. After that, it will automatically disappear as Instagram moved it to archive.
A lot of times, you don't need them to be in super high-quality images. Sometimes, a raw and imperfect image is even more effective in creating that real life content that the audiences can relate to.
Hence, a smartphone camera is sufficient for this purpose. Moreover, it is more handy and practical as you can immediately capture a moment and share it right away.
Just make sure you have the right lighting for an Instagram content before sharing it to the public. Doesn't matter if it's just some daily life moment, audiences are still anticipating to see interesting Stories with decent quality.
Anyway, as explained earlier, if Instagram Stories is part of your marketing strategy, then DSLR is a better option. You will need more polish content, something that can attract the viewer to get to your profile.
Additionally, these Stories can be stored to your Instagram Highlights afterward, meaning more importance needs to be put in their creation.
You can take the time to set up the perfect shot, as well as using a range of editing apps like VSCO, Snapseed or Lightroom to make your Stories look more appealing.
Final Thoughts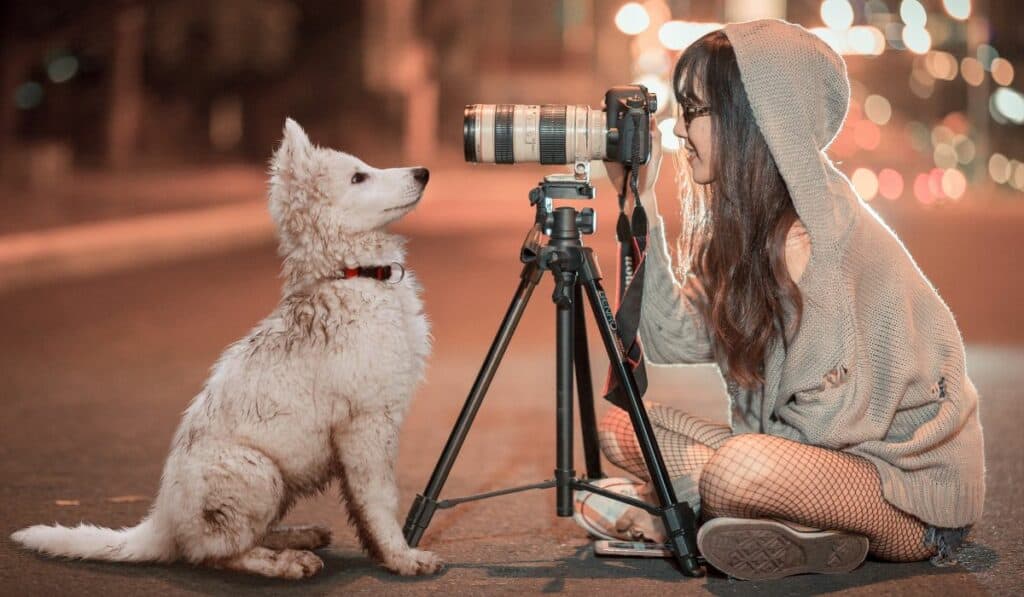 There is no absolute answer on which devices are better in creating Instagram content.
Both professional cameras and phone cameras have their own advantages and disadvantages. All in all, the final choice is all down to what fits your needs the most.
Before you decide on the question "should I use a camera or phone for Instagram", these are the few questions you need to address.
Here's a quick recap:
What's your account purpose? Is it to promote a business on Instagram?

Are you working with a brand? And what is their budget?

How good is your phone's camera?

Is your marketing strategy focused on Instagram Stories?