The camera industry has improved a lot in the past few years. GoPro cameras are living evidence of that. 
Thanks to them, you can now move around with a high-quality camera and capture the outdoors with ease.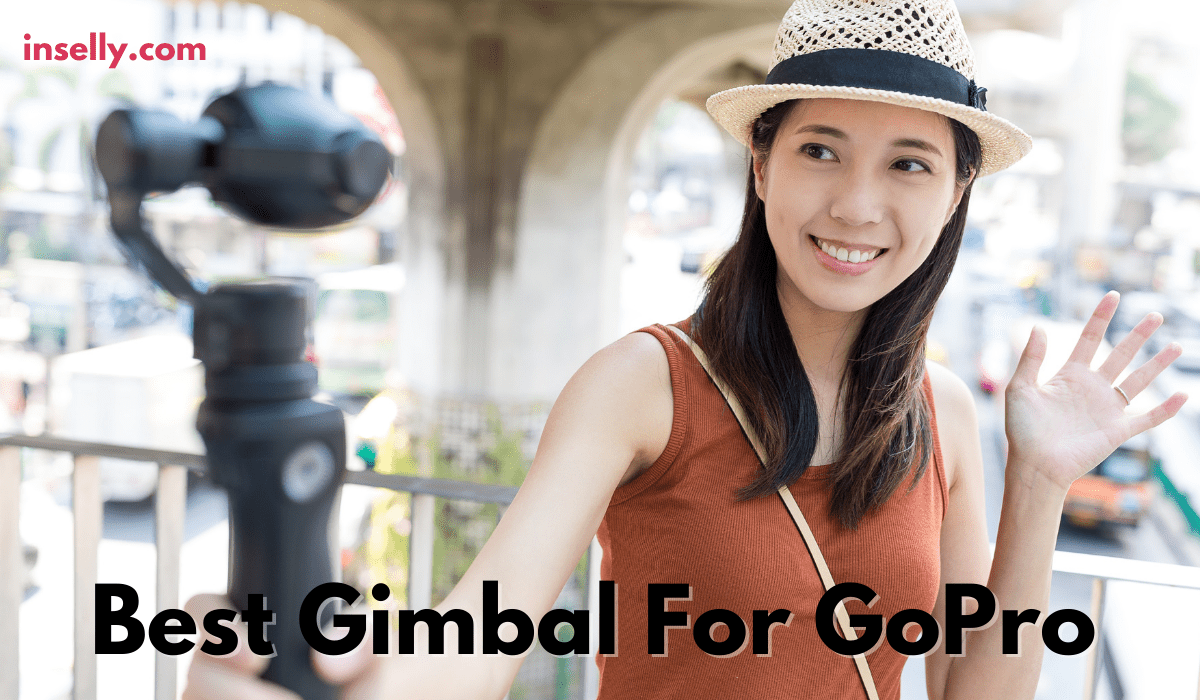 But while you can film anything at any angle with a GoPro, keeping the camera stable can be a challenge.  Solution? The Best Gimbal for GoPro!
The only problem is, how to choose the best gimbal for your GoPro? This buying guide is all you need to read to find the answer to that. 
Important Note: In 2021 manufacturers have slowed down updates and production of new gimbals for GoPro. The  GoPro Karma Grip used to be the best and official gimbal for GoPro but unfortunately only supports up to the Hero7 Black. We reviewed a couple other options for newer GoPro versions but we couldn't find the best one for the Hero 9 yet. Just keep that in mind.
Let's get started with the three best Gimbal for GoPro review first. 
Best Gimbal For GoPro Review
See Today's Price
This gimbal is at the top of our list for a good reason. If you were to look for only one thing in a GoPro before purchasing it, it would be its ability to stabilize your videos. This Hohem handheld gimbal checks that box with authority at a pretty cheap price compared to other options.
No matter how heavy the video action is, the gimbal's 3-axis stability allows you to produce hyper-smooth footage. 
So, if you are an outdoor enthusiast and want to capture your adventures in a perfect way, it's for you.
You can also activate the sports mode just by pressing a button. It lets the gimbal follow any movement seamlessly. 
Plus, you won't have to worry about switching or recharging its battery very frequently. The long 12-hour battery timing will help you shoot without interruptions. 
Not only that, but the gimbal is durable as well. There will be nothing to worry about as far as its longevity is concerned. 
You have to screw your GoPro into the bar of the gimbal, which can be a little hard.  
Something to keep in mind about this gimbal is that the materials it is built with feel less quality than others, but that also has to do with its price. All in all, it's easy to use, highly effective and provides great bang for the buck. 
Compatibility: Gopro Hero 8/7/6/5/4/3
Pros
Durable 

Long battery life

3-axis stability 

Cost-effective
Cons
Installing a GoPro might not be easy

The quality of materials is not the best
See Today's Price
Our second recommendation is theFeiyu G6. The stability of this handheld gimbal is great and it also comes with some other great features really useful for more experienced video creators, like an external mic port.
One of the most stand-out features of this gimbal is it's incredibly long battery life. So, a single battery charge could last for a whole day. And in case it doesn't, you can get an extra battery and swap it out.
The ergonomics are great, once you get the hang of it, the gimbal is pretty easy to use.There is a stand at the bottom that has its legs folded inside the gimbal. When opened, it makes the legs quite long. 
In addition, it's made of metal and some rubber, so there is nothing to worry about as far as durability and longevity is concerned. 
Some of the things that can be improved are the motor, since it does make a bit of noise but it's of an acceptable intensity. It won't interfere with the sound of your video. Also, the gimbal does not support 5.0 GHz, so you will have to set your camera Wi-Fi to 2.4 GHz. Plus, it might take some time to turn on and off. 
Overall this gimbal is perfect for more experienced GoPro users who can take advantage of its features and have a higher budget. The built materials are great and have a way better look than the previous option.
Compatibility: GoPro Hero 8/7/6/5/4/3
Pros 
Durable (metal build) 

Very stable (3-axis stability)

Long bottom legs

Incredibly long battery life
Cons
It doesn't support 5.0 GHz Wi-Fi
See Today's Price
The Karma Grip is the official gimbal for GoPro, so you won't have any problems making it work with your GoPro (as long as it is an version older than the GoPro 8).
It has one of the best gimbals out there mainly because of how effective it is at its primary job: Providing video stability. 
Moreover, you won't have to recharge this gimbal often as the battery offers a lot of juice. So much so that you can even use the gimbal all day long without having to switch or recharge the battery. 
Also, it's pretty easy to use, so you will get the hang of it in no time. As far as the build quality is concerned, it's pretty durable and sturdy. 
However, it doesn't come with its own case. You need to buy a case with it, which can be an extra cost. 
Plus, while the motor doesn't make much noise, it can be noticeable when you are filming in a quiet setting. 
All in all, the gimbal would be a great buy, especially if you have an older GoPro. It is an official GoPro accessory so it will work great. 
Compatibility: GoPro Hero7 Black/Hero 6 Black/Hero 5 Black
Pros
Incredible stability 

Solid build quality 

Long battery life 

Easy and quick to set up 
Cons
It doesn't come with a case

The motor can be a bit noisy in a very quiet setting

Doesn't work with newer GoPro's
Buying Guide – How To Choose The Best Gimbal For GoPro?
GoPro is one of the best cameras for Influencers and to make video content so choosing the best gimbal for your GoPro is a must to have great quality videos.
Let's first talk about how a gimbal works. 
How Does a Gimbal Work?
So, what's the main purpose of a GoPro gimbal? The primary function of a gimbal is to provide a stable footing to your camera on a tripod. 
And, how does a Gimbal keep your camera stable?A Gimbal monitors sudden movements by your camera operator and counters those movements by using a brushless motor. 
The mechanism minimizes the physical vibrations. As a result, you feel as if the camera is floating in the air. 
A 3-axis gimbal ensures motion stabilization in all three dimensions: Up/down, left/right, and front/back. 
What to Look for in a Gimbal for GoPro?
Now that you know how a gimbal works and why it is so effective, let's talk about the qualities you should be looking for in a gimbal. 
Axis
One of the first things you want to look at in a gimbal is how many directions it can stabilize your videos in. 
Most gimbals come with the capability of 2-axis and 3-axis stabilization. Ideally, you want to go with a 3-axis one. 
The reason is simple: You want to make sure that your videos remain stable no matter what direction you move your camera. 
A 3-axis gimbal prevents camera vibrations in up/down, right/left, and front/back motions. This results in more stable footage. 
Battery Life
Gimbals use a motor that counters physical movements, and the motor uses power to do its work. This is why gimbals come with batteries. 
Normally, a gimbal's battery can last as long as 4 to 5 hours. So, before buying a gimbal, it's a good idea to check its battery timing. 
Although you can always recharge your gimbal, it would be a hassle to do it frequently. So, as far as the battery timing of a gimbal is concerned, the more, the better. 
Ease of Use
You don't want your complementary devices like the tripod and gimbal to be a distraction in your work. 
Instead, they should be easy to use and set up. You also don't want a gimbal to tire your hands after a while. 
So, it's a good idea to go with a gimbal that's fairly lightweight. 
Complicated calibrations on a gimbal can be annoying, so you want to avoid that as well. 
A better idea would be to get the one that is ready to use straight out of the box. 
The good thing is, the gimbals we have reviewed in this article are all easy to use. 
Build Quality 
Whether you are a professional vlogger or a new enthusiast, you want your gimbal to work for a long time. So, one of the most important features of a gimbal is its build quality. 
Here is what you want to avoid in a gimbal's build quality:
A low-quality, ineffective and noisy motor

Easily breakable plastic build 
Both of these drawbacks can prevent you from making high-quality videos. 
Ideally, you want to go with a gimbal that is made up of metal. If it's metal, there shouldn't be anything to worry about. 
Although some plastics can be pretty durable as well, in any case, just make sure to not compromise on the build quality. 
Motor Noise
While most gimbals don't come with intrusively noisy motors, even a little noise can be annoying for some users. 
If you are one of those, you need to make sure that the motor that's responsible for keeping your camera stable isn't too noisy. 
You should also consider getting a good microphone for your videos if you want to have even better audio quality.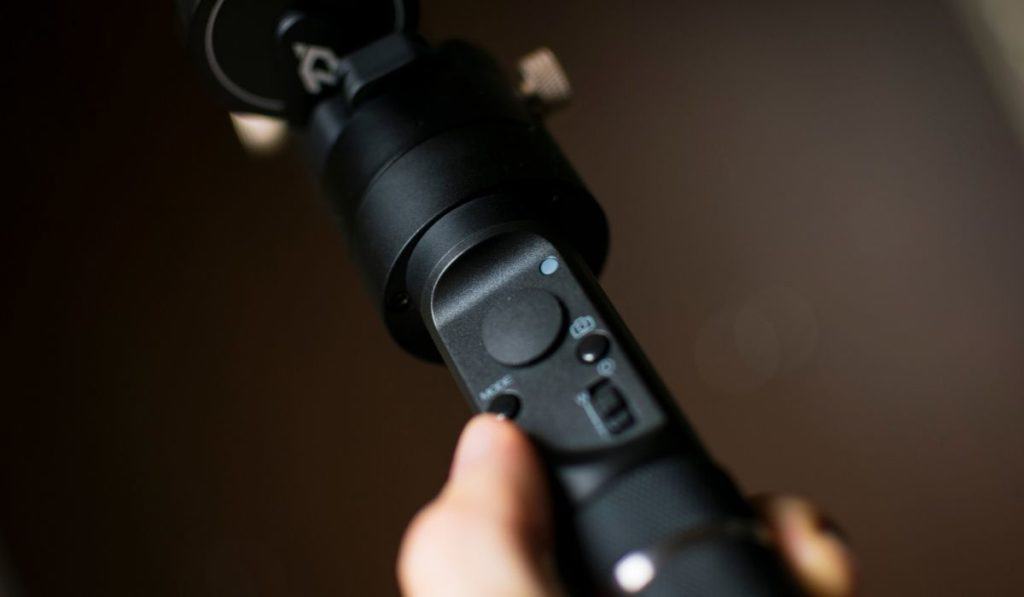 Final Thoughts
Today, even a small GoPro camera offers 4K video resolution. GoPro cameras are great for those who want to capture high-quality videos while on the move. 
For instance, you can be a motorbike travel vlogger and want to capture your surroundings in the best way possible. 
The beauty of a gimbal is that it almost eliminates movement-induced jerks and vibrations by using a motor. 
But, it can be overwhelming to pick the right one, especially because of a lot of options. After all, you want to buy the one that offers the best value for money. 
So, just use this buying guide to land on a gimbal that offers the best compromise between features and price.