Are you dreaming of having a clothing brand and planning to start off on Instagram? Or you already own one and want to expand it on Instagram?
Well, to grab buyer's attention, you need attractive and eye-capturing pictures. To make this happen, it is important to have a creative mind and good photography skills.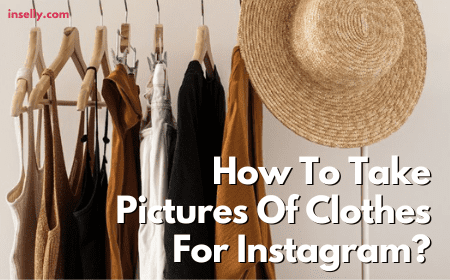 In this guide, we'll be sharing the right methods and tips on how to take pictures of clothes for Instagram. Without further ado, let's get going.
How To Take Pictures Of Clothes For Instagram?
One of the most used clothing photography techniques is the flat-lay collage. This technique is popular among clothing brands to showcase their products.
You can flat lay any clothes, from custom T-shirts, jeans, dresses, skirts and more. Oftentimes, brands will arrange them as a set, as an outfit, so that audiences have a grasp on how to mix-and-match your products.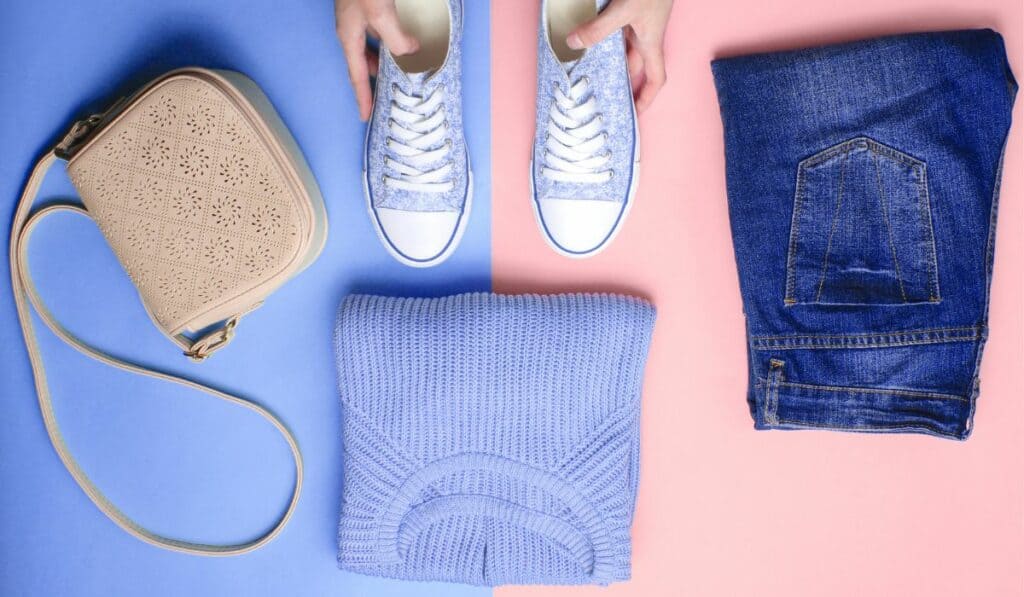 This technique is popular as you don't need any high level photography skills to do it. All you need to do is lay the clothes on a flat surface. be it a table, floor, white cardboard etc., then snap them from a high angle with your camera.
In addition, any camera works, although taking photos with a professional camera is still favorable as it gives more space for photo controlling and editing.
Thus, if you're thinking of getting a camera but not sure which one suits you, then check out our compilations on "Best Camera For Instagram" to help in your decision making.
Of course, you still need to learn the difference between using a camera or phone for Instagram content before investing in a professional camera.
Capturing from a high angle leaves some space for overlay text, or other graphics that can enhance images' attractiveness. Still, this doesn't mean you need to take every photo with the same angle.
You can use different angles and perspectives to take things up a notch. Eg. Try taking photos from a side angle, or in close range to add more depth and dimension to the photos. Just remember to ensure the images taken are well-lit and in focus.
Here are some quick examples on how to place an outfit:
Formal Outfit Shot for Men's Clothes
If you're a brand that sells formal men's apparel, this is how you set them up for an Instagram photo. First, find a flat surface, preferably a white background. You can use a white cardboard or paper.
Then, place the formal shirt, bowtie, black pants, leather shoes, motif socks, and an attractive blazer. Since it is a formal outfit shot, you have to make sure the items are placed in a well-structured manner to bring out the gentleman vibes.
Casual Outfit Shot for Women's Clothes
To snap casual women's outfits in the flat-lay collage, same as presenting the male outfits, you can use a white background, or any pantone color background.
Then, depending on your theme, place the items accordingly. Eg. For the summer collection, you can place a flower dress, jewelry, sunglasses, summer handbags, and sandals. You can even put in some petite flowers to bring out the summer playful breeze.
Ultimately, the end shot will present a trendy summer outlook that for sure attracts your target customers.
Tips To Take Pictures Of Clothes For Instagram
Choose Your Best Products
Doesn't matter what clothes you're selling, be it apparel for men, women's or kids, make sure you choose your best selection to your audience.
Your best products are usually those that generate more sales and increase traffic to your website or store. In other words, the ones that can capture your audience's attention.
To make the selection process easier, consider creating a mood board of all the clothes you want to include in your flat-lay photos.
Also, when arranging the items, try not to include way too many accessories that cause distraction on the main product. Remember, the main focus should always be on the clothing items, the rest are just complimentary.
Take Multiple Photos
You also want to take multiple products photos, each with different combination and placement.
By doing this, you will be able to know the best element arrangement, as well as giving more photo selection for your Instagram post.
For example, you can take the front view as well as the back view of the clothes. In addition, consider taking close-up shots to highlight intricate details like the buttons, stitches, prints etc.
All in all, the idea is to have multiple shots that let you have the option to choose the best pictures of clothes for Instagram.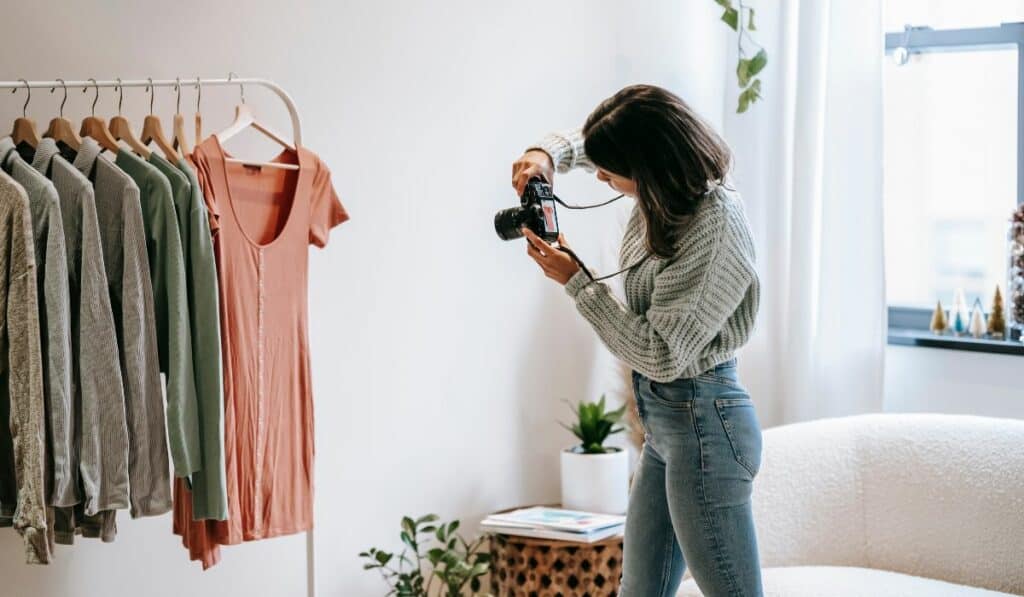 Shoot From A 90-Degree Angle
To capture an apparel in the flat-lay-style, you need to get your camera at a certain height that allows you to shoot a 90 degree angle.
The easiest way to achieve the required height is by using a stool or chair. It certainly helps to make sure everything can be captured clearly, at the exact angle.
If you don't have a stool or high chair for this purpose, there are other methods to achieve this goal.
The first method, although less ideal, is by laying the clothes on the ground. Then, capture the photo by holding your camera angle straight down while standing. It is important to make sure the camera is stable while capturing or you will end up having unusable pictures.
Another method is using a GoPro. Through the GoPro app, you can now connect GoPro with your phone and control it remotely; making it the perfect device for a flat-lay collage photo shooting.
Of course, this is not the only benefit of GoPro when it comes to content creation. To know more on how to utilize your GoPro for Instagram content creation, check out "Best GoPro Settings For Instagram".
Use Natural Light
It is known that sunlight is the best light source when it comes to photography. However, this doesn't mean that you can do a photoshoot at any time of the day.
Direct sunlight, or harsh light during midday should be avoided at all cost as it leads to shadows and color saturation. The ideal hour is the first hour after sunrise and the last hour before sunset.
These periods are considered the golden hours or magic hour in the photography world, making them the best lighting for Instagram photos. It is the hour when the light is softer and more diffused, creating beautiful soft shadows, making them the perfect light to capture stunning photos.
Both outdoor and indoor photo shooting can be done during the golden hour, though more thoughts need to be put for indoor shooting. You need to make sure there's enough natural light coming from the windows.
Use Artificial Lighting
Getting the "magic hour" is not going to be an easy task, since weather is unpredictable. A gloomy or rainy day means you can't continue with your photoshoots, both outdoor and indoor photoshoots.
Fortunately, there are solutions for circumstances like this. You can utilize artificial lighting in your house like lamps or overhead lights to take pictures of clothes for your Instagram post.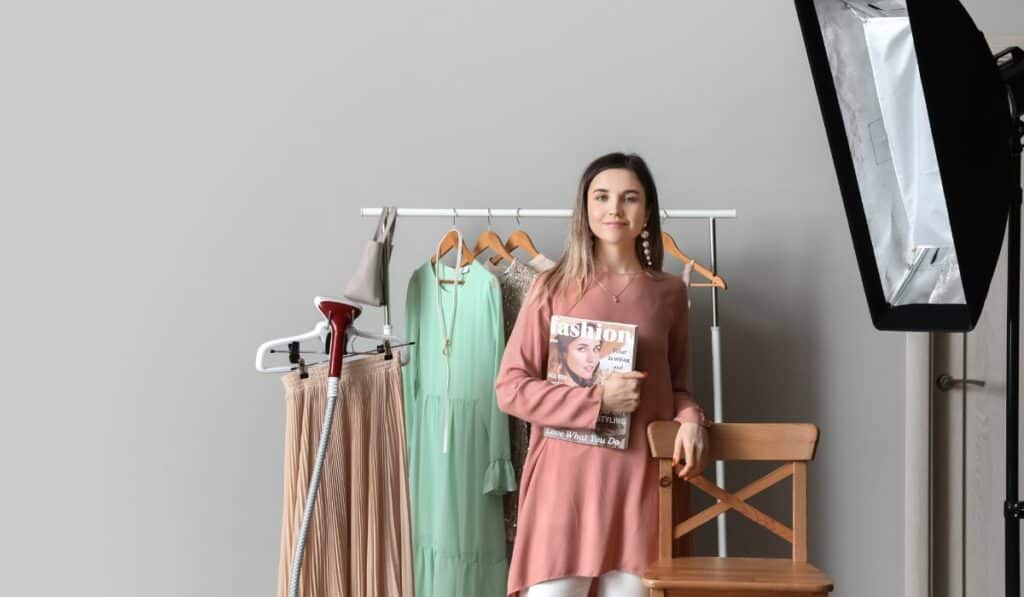 If you want better equipment, you can invest in a photography lighting kit, which is useful for both indoor and outdoor photo shoots. Or you can either purchase or DIY a photo light box that is meant for product photography.
Otherwise, you can always get a professional to do the product shooting for you. It is common for brands and Instagram influencers to hire photographers from time to time for a photo shoot when it is necessary and conveniency.
Use A Neutral Background
Another great tip in taking quality pictures of clothes for Instagram is to use a neutral background.
A busy or cluttered background will make the overall pictures look messy and unappealing, not to mention taking away the focus from your product.
On the other hand, a simple and clean background makes your clothes stand out, with every detail clear to see, and the picture look attractive.
Some common backgrounds to use in clothing photography are plain wall colors, solid-colored sheets, and floors. Items like cardboard or paper colors are also used for photoshoots.
In addition, you can also use a mannequin or model to show off your clothes. Of course, you still need to make sure photos are taken on a minimalistic background.
If you want to get creative, wish to flaunt your creativity, you can always be experimental with different background colors and patterns. Just careful not to make the background take away the focus on the main subject of your photo – the clothes.
Edit Your Photos
Last but not least, don't forget to edit your photos before posting them on Instagram. A little bit of enhancement and polis
There are plenty of free and paid photo editing apps you can use for your photo editing. Some of our favorites are Lightroom, VSCO, and Snapseed.
You can easily download these apps for free on your smartphone. The basic features are mostly free to use, with some even offer free presets. You can experiment with these features, playing around with the filters and effects that will give your photos a unique look.
Keep in mind the purpose of photo editing is to enhance and beautify the photos. You still need to ensure your original photos are well-lit, in focus, and free of major imperfection, or you will need advanced skills like photoshop to edit your photos.
Final Thoughts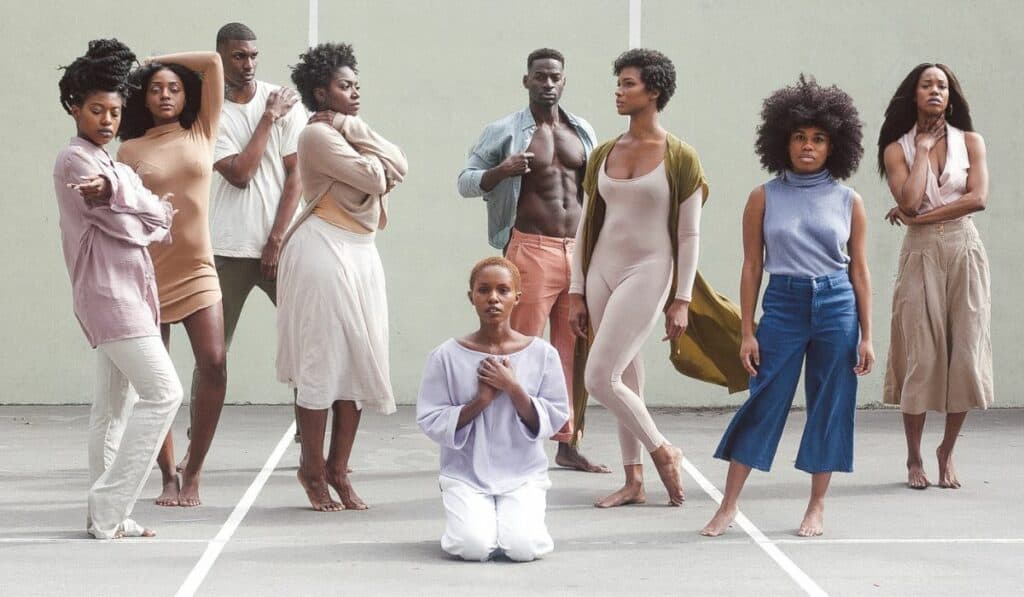 Instagram is an ideal platform for promoting clothing brands. It allows you to share the clothing product visually through photos as well as videos. Moreover, you can also link your online store to Instagram or create a Shop on the platform itself.
Even so, to reap the ultimate benefits, you need to put effort and do everything right. You need to showcase your products correctly and properly. With that being said, quality and stunning photos are essential in catching audiences' attention in the first place.
Altogether, with the information shared in the article, we hope that you now have a good idea on how to take pictures for Instagram.