Plant lovers are not a newly appeared phenomenon. There have always been people that love plants and constantly looking for information on how to take care of them. 
Many Instagram pages with the sole aim of sharing pictures of plants started to get popular about two and half years ago; and they have remained trendy ever since.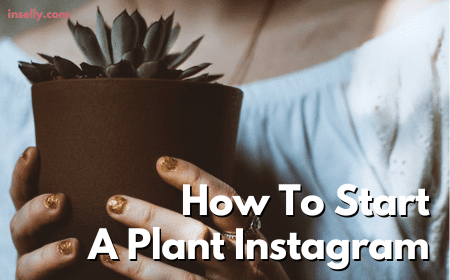 You must have seen hashtags like "#plantmom", "#plantdad", "#plantlovers" etc., when scrolling through your explore page. 
Plant-based Instagram accounts consist of a dedicated online community of plant lovers, vegan, and also vegetarian. They are a community that is proud of their lifestyles and love for plants, and are vocal about it too. 
If you're also a plant lover and dreaming of starting a plant Instagram of your own, then stay with us till the end. In this post, we will show you how to start a plant Instagram account with these vital tips. 
How To Start A Plant Instagram
Look At Other Successful Plant Instagram Accounts 
First things first, find out what works and what does not; and there is no greater place to look at other than all the successful plant Instagram accounts.
Like everyone else, you must have a solid reason for wanting to start a plant Instagram page. Doesn't matter what your goals – educational or aesthetical –  the main aim is online visibility.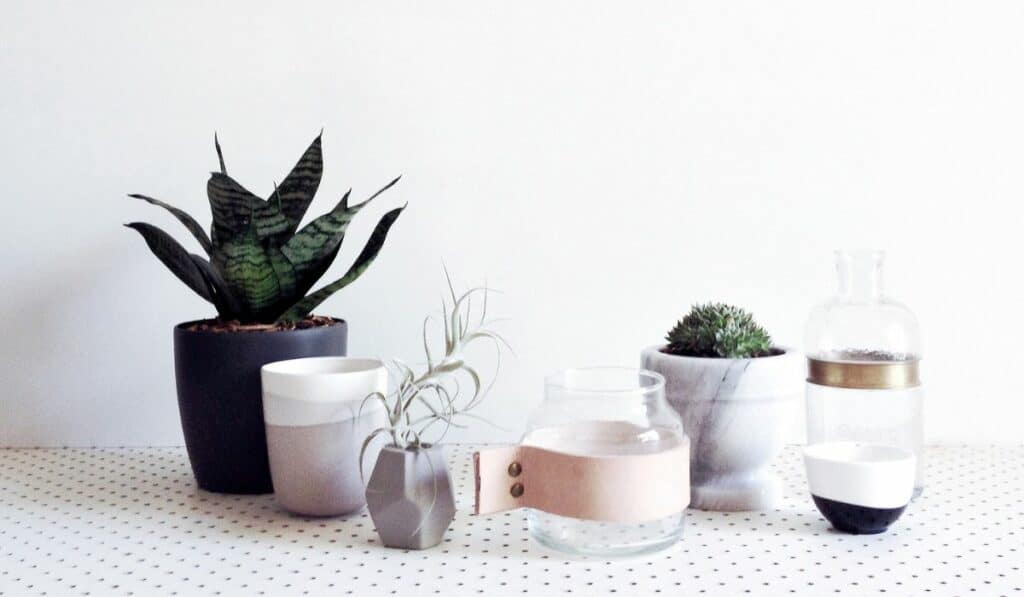 Just like your plants as well, you want your page to grow beautifully. Thus, it is important for you to learn how it works on a huge platform like Instagram.
Go to your Instagram and search for #platmom or #plantdad, or anything related to plants, you will see a bunch of pages popping up. 
Study their page and see what you can learn from them. Ask yourself questions while checking. What are your main takeaways? Is it the pictures or the videos or the captions?
From here you will start to form opinions about how you want your page to look like. This also works if you were inspired by certain plant-based pages beforehand. 
Choose Your Instagram Handle
Now, this is crucial because we don't want to sound like everybody else.
Pick a username that is unique and personal. Also look for something that is catchy and related to the plant world. This will make it easier for your page to pop up whenever someone searches for plant-based accounts. 
Nevertheless, if you're unsure if it's a strong name, no pressure. You can always change your handle once you decide, or find something better.
Personalize Your Profile, Picture, And Bio 
Part of creating a personal brand is by making it your own. 
Reading your Instagram bio, audiences should be able to immediately recognize what your page is all about. Thus, never be afraid to give more description about your page.
In any case you're not comfortable showing your face, remember that you don't have to do it. One of the appeals of the plant community is that the plants are allowed to shine.
People will gravitate toward your page if they find it inspiring, educative, entertaining and mesmerizing. Consequently, let out those creative chops. Go and create an Instagram page that you will be proud of.
Plan Out Your Pictures, Pose Them In A Well-Lit Background 
Just like every Instagram content creator, you have to put effort into your content. Planning what pictures to post, as well ensuring the pictures are well lit will help you to stand out.   
Having quality content is really important. And guess what, there is no need for you to break a bank for taking good photographs these days.
Anything from a white background works. The same applies to an outdoor setting e.g. your garden, indoor windows etc. All that matters is your approach.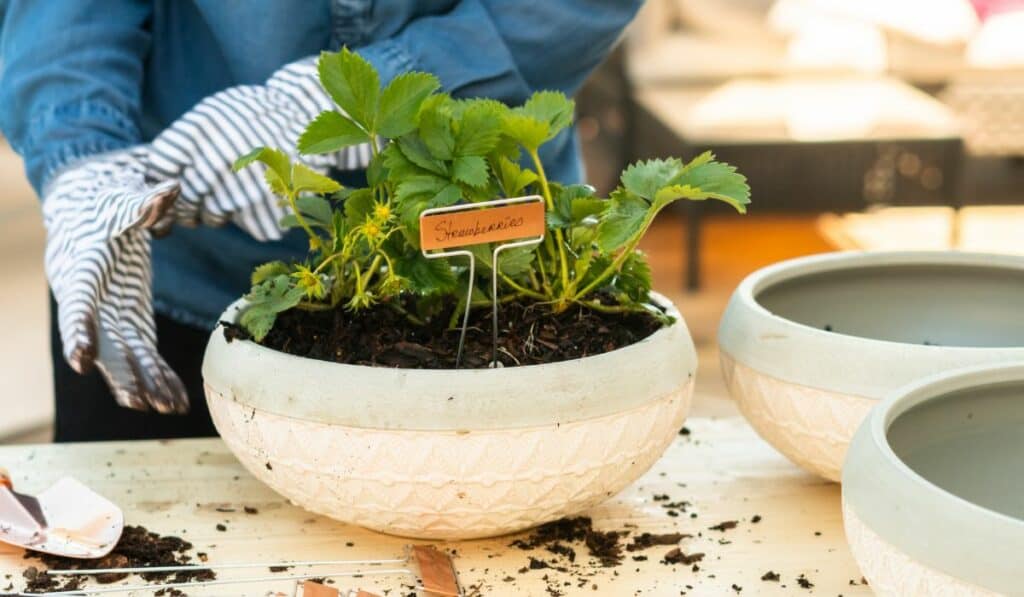 In regards to how to pose your plants, there are no right or wrong approaches. As long as the plants are looking fresh and well taken care of, the pictures will look beautiful.
Again, you don't have to be a professional, using a professional camera to take good pictures of your plants, nor hiring one for this purpose. Trust your ability and your plants. 
Moreover, you can always use presets to enhance the images taken. Presets can be found on photo editing apps like Lightroom or VSCO, although the option can be quite limited. Thus, if you want to have more options, just go to Instagram and look for digital creators that sell presets on Instagram.
In addition, we suggest you to have a mix of content formats once in a while. You can incorporate short videos of your plants in your Instagram page. Utilize features like Instagram Reels or Instagram Highlights for this purpose. 
Here are some video ideas for you:
A time-lapse of your favorite plant's growth. (Viewers seem to love those kinds of videos)

A quick guide on how you re-pot your plants. 

Recap of your recent visit to the plant store. 

Grafting techniques. 

How you decorate your place with your plants. 

Tips on how first-time plant owners can keep their plants safe. 
Join The Plant Instagram Community 
This can help you to grow faster because you're positioning yourself and your brand within an established online community. 
Integrate by following top plant-based pages and interact with them in the comment sections. Also, be a voice of reason within your new community. Do this by sharing your experiences about your plant-based journey.
Another thing you can do is aim to create conversations surrounding plants, the plant-based lifestyle etc. on your page. 
You can engage with your followers however you can. However, always remember to drive the conversation towards plants since it is the main objective of building the page. 
In addition, you can also socialize with other communities on Instagram.
Building close relationships with people that own Instagram pages about yoga or pilates, or pages that promote environmental consciousness, or even people that sell essential oils on Instagram can help you to reach your dream quicker. 
Make Money By Selling Plants On Instagram 
Another brilliant angle on starting a plant-based Instagram account is the business part. Do you know you can make money on the side by selling plants on Instagram? 
All you need to do is switch to an Instagram professional account, then set up your shop by signing up for Instagram Shopping. Once it's approved, you can start selling on Instagram and make money directly from your phone.
If you're thinking of expanding your plant selling beyond Instagram, then we recommend Shopify for your online store. 
Not only is it extremely easy to set up an online store on Shopify, but you can also integrate it with Instagram Shopping. In a way, it's like killing two birds with one stone and generating sales from both platforms.
We understand that not everyone would want to do this, but we do feel it is a great idea if you have always thought about selling plants. Besides, a lot of plant-based Instagram accounts also share links to plant stores – online and offline – with their followers.
More often than not, they act as a source of guidance to their online community. People tend to listen to them because they live within that reality of a plant lover.
Conclusion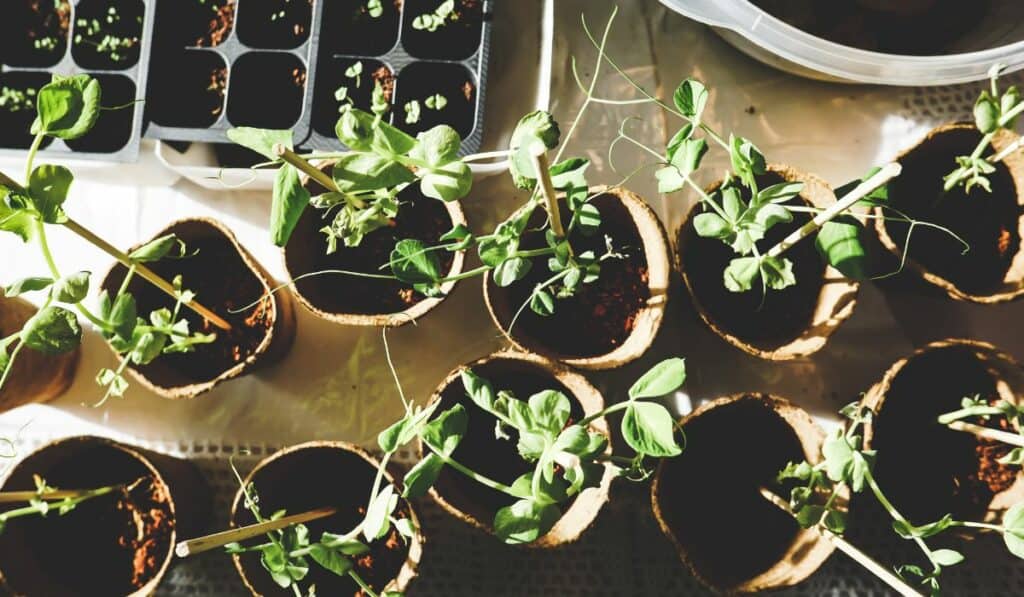 Starting a plant Instagram account is such an incredible journey to embark upon. Thanks to Instagram, it could not be easier.
There are many reasons why one wants to start a plant Instagram page journey. It could be just a hobby, or a source of passive income, or a way of documenting your healthy lifestyle.
Regardless of what it is, at the end of the day, the most important thing is to enjoy every step of your journey as a plant owner/lover.
Hence, be open on the content you want to share. Be it taking selfies with your plants, posing your plants on cute countertops, or with a beautiful background. Any ideas you have in mind have a home on Instagram. 
So, with all the information you have read through, are you ready to become an online plant parent?