If you're posting on Instagram daily, then you might as well start earning through it and become a paid influencer.
We all have heard the old saying that "if you're good at something, cash it." So, if you're creative and upload quality content on Instagram, you should start thinking how to make some money out of it.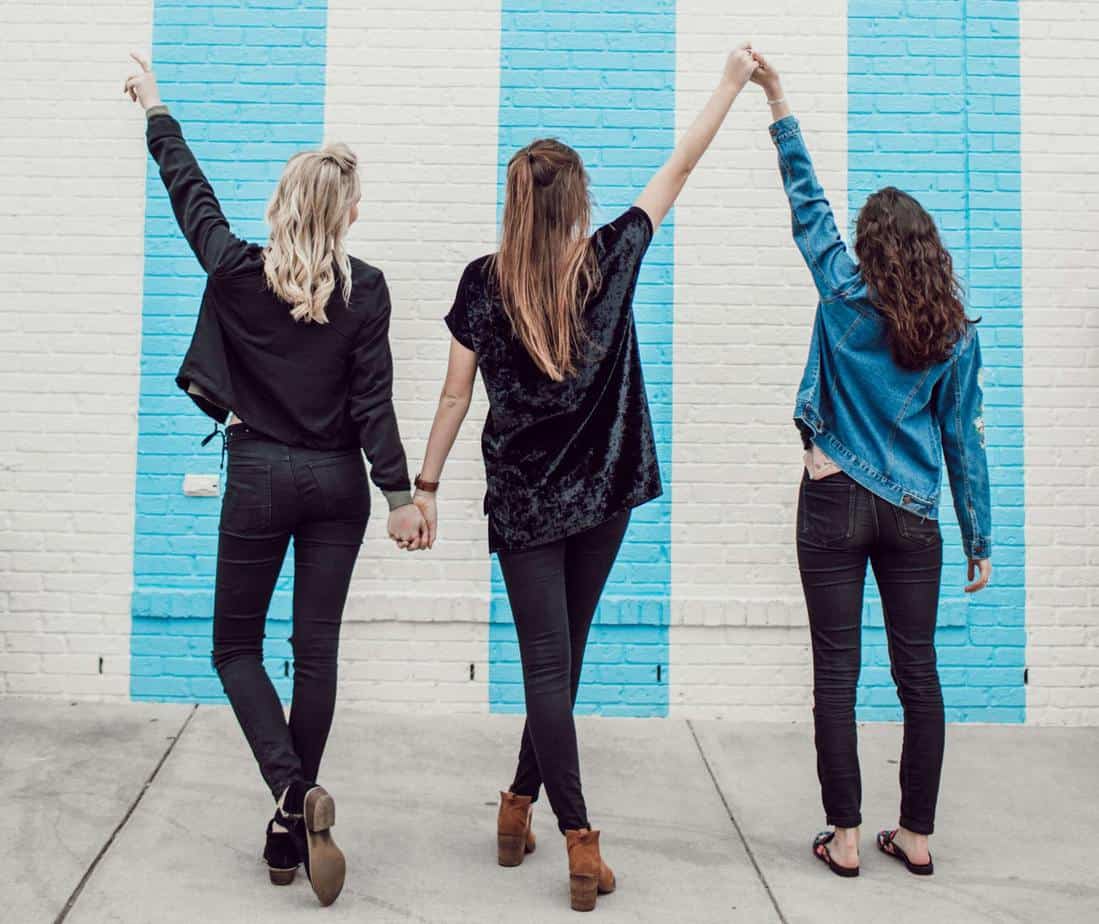 How to Become A Paid Influencer On Instagram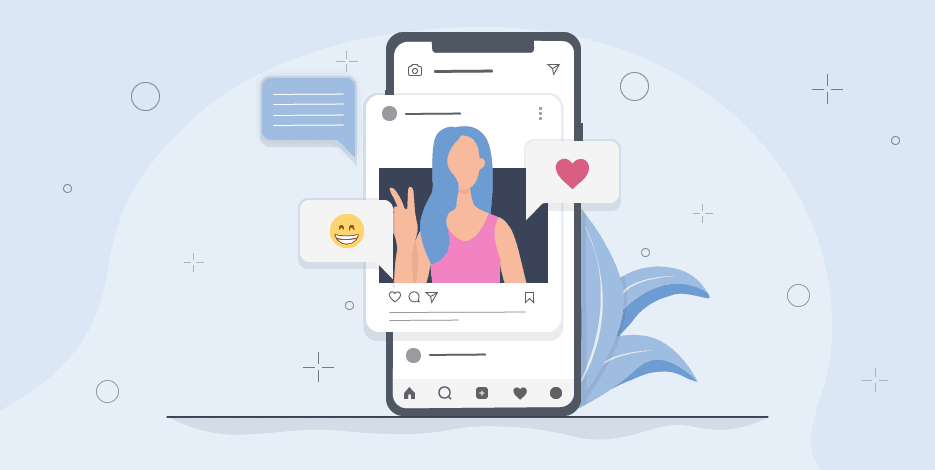 Being an influencer on social media is not an easy task, but it's still fun.
Moreover, you get so many other benefits too, also, instead of stalking Kylie Jenner and her Instagram life and going into depression due to it.
Make your own Instagram life and become an Instagram influencer.
Now, let's discuss in detail what steps you can take to get paid for being an influencer on Instagram. 
Can Anyone Be An Influencer?
It is such an interesting question. I have seen so many non-celebrity people becoming influencers.
According to Neal Schaffer, influencers come in all shapes, sizes, colors, backgrounds, and races. It is all about quality content and your skills.
The more people you reach, the more chances there have to monetize your Instagram account. 
1. Influencer Marketing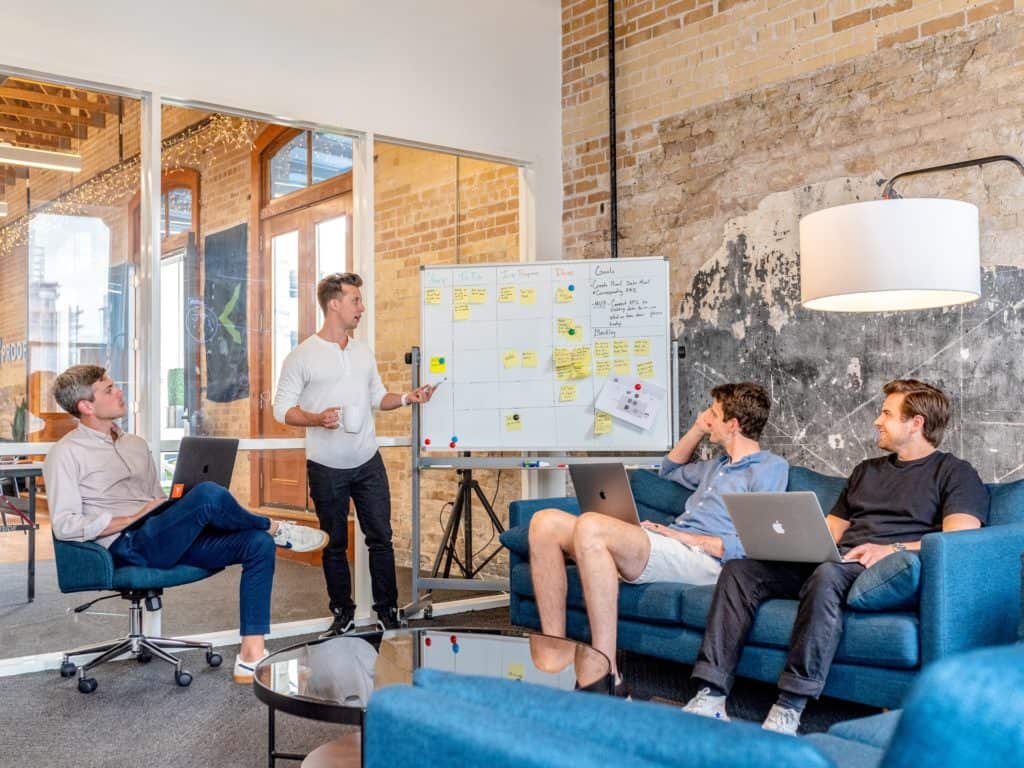 Not only that, there is this new thing in the market known as the influencer market. More and more brands are investing in it, so it has become easier for the influencers to get paid and for them to make brands increase sales on Instagram.
Audiences relate more to these content creators than celebs. Due to which they tend to go to them for advice and suggestions.
And this doesn't go unnoticed by your favorite brands. You don't have to be already famous through another medium to become an influencer who gets paid.
2. Eye-Catching And Distinct Content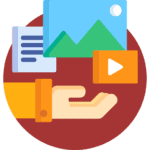 Mostly, influencers are people like us who create eye-catching and creative stuff.
Also, they are very organized and use different strategies and techniques.
They make sure to reach you so that they can be seen and heard.
Boosting one's reach is the best way to start charging for your posts.
3. Instagram Influencer Opportunities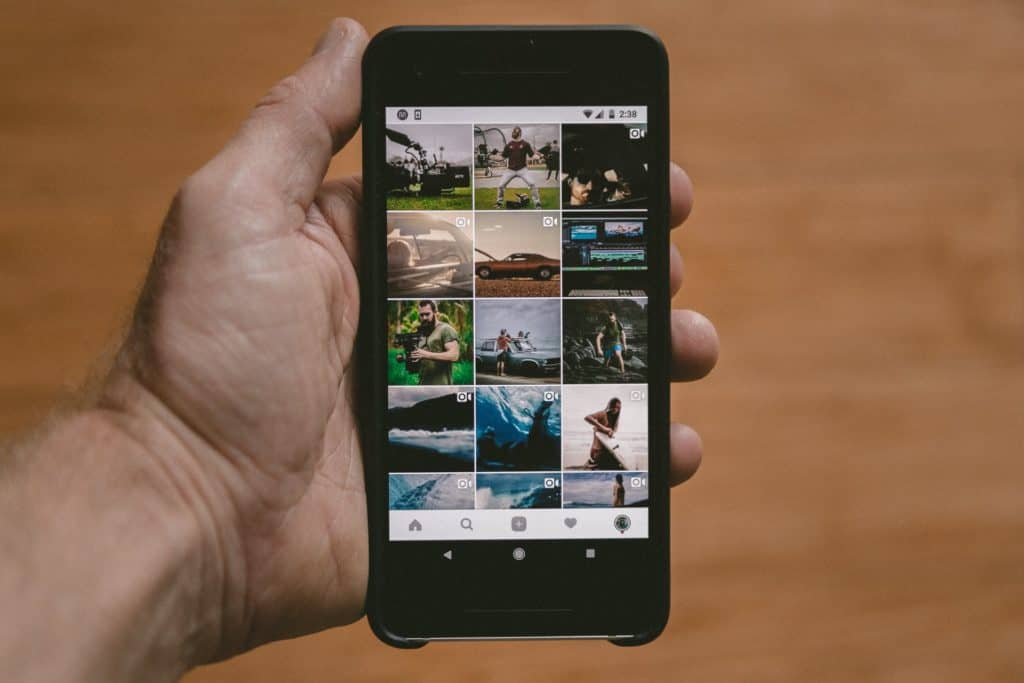 Once you decide to start your career as an influencer, Instagram would be your partner.
Instagram is the best platform to showcase your skills and get paid for them.
Instagram provides a ton of features to help influencers with the growth of their company. Moreover, it allows you to reach every corner of the world. 
Engaging and connecting with the audience is your task, but finding and getting those followers to you is all about Instagram.
And, once you start to grow, it also provides you with many more benefits.
Moreover, brands tend to reach Instagram followers more than compared to other platforms.
Seizing every chance of opportunity is how you become a paid influencer.
How Influencers Make Money?
We all know how incredibly popular Instagram is. So, obviously, the people associated with it are going to be popular too.
But you are NOT going to be popular after one video or picture. Instagram requires patience and consistency.
I have people come up to me and ask about how to become an influencer overnight.
My answer is always to be constant and creative, and it will require lots and lots of time and hard work.
And everyone around the world notices them and watches them. Moreover, the kind of content Instagram produces is different from any other social media platform.
And that's precisely what makes it the apple of everyone's eye. Billions of people use it daily to get out of their mundane routines and dull lives.
However, to become a paid influencer on Instagram, you might need to work on your strategies. Here are some important ones to follow:
1. Creating A Niche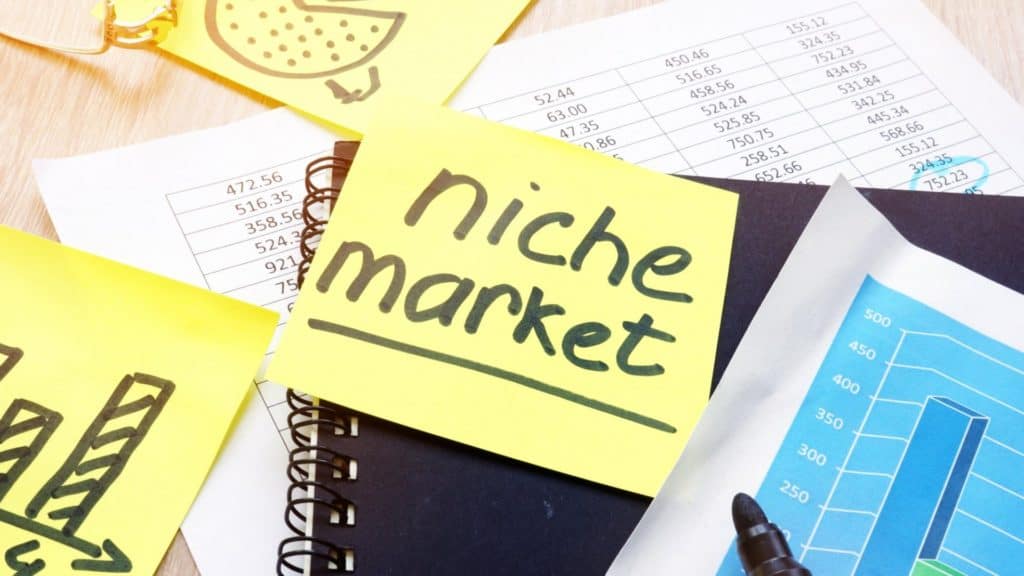 When you are looking to get paid on Instagram, you need to sell yourself. I mean that when Brands or marketers look at accounts, they see a business.
Create a specific theme for your account, highlight your accomplishments.
Mention goals and aspirations, showcase how engaging your audience is. Connect your Instagram to every social media account you have. 
That is the first step you should take before you can consider yourself an influencer worth to reach out by brands.
2. Influencer Marketing Platforms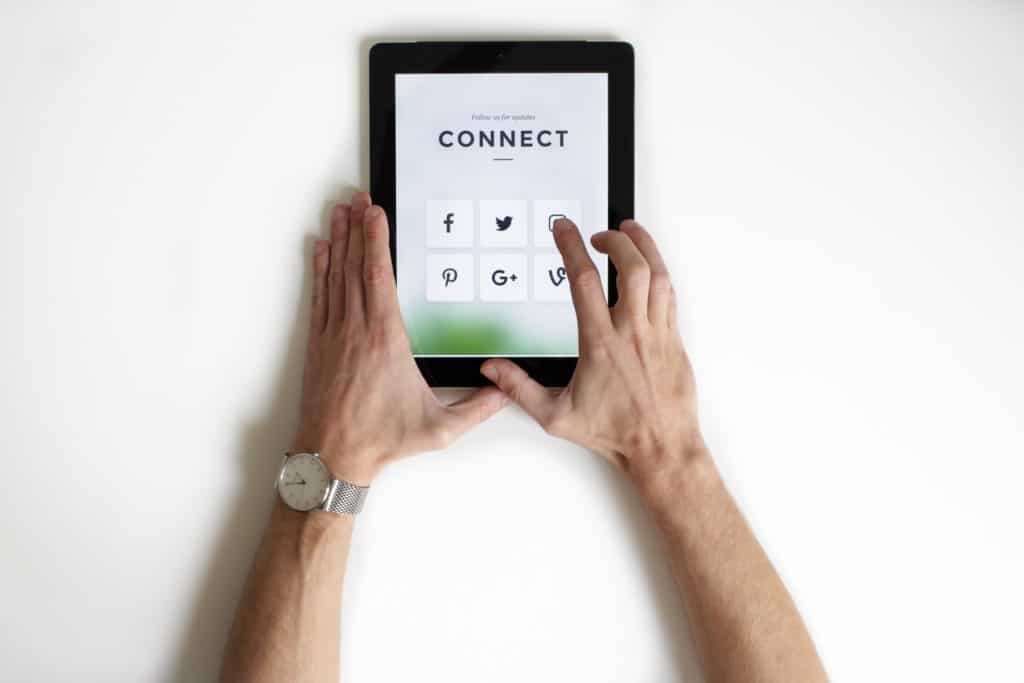 Then the next step is reaching out to specific marketing platforms. Because if you have skills, then you need to market them.
And how do you do them? Through marketing, you need to showcase it everywhere you can.
And showcasing your talents to the world is what these marketing platforms do.
However, if you are indecisive and can't contemplate where to start, then I have a solution for you.
There is a bunch of different and excellent platforms for you.
Influenza.

Coobis.

SocialPubli.
These three are the perfect earning platforms to find brands and marketers who are looking for influencers like you.
Creating captivating Instagram stories, Events, IGTV, and reels:
If you have decided to cash your account, then the first and foremost step is Instagram stories.
Make them viral, engage with your audience through them and highlight the essential details about your business.
Similarly, you can't miss out on IGTV or reels; keep your audience engrossed in your content.
And the only way you can do this is through consistency. It would be your key to become a successful paid influencer.
3. Advertising Your Business Through Instagram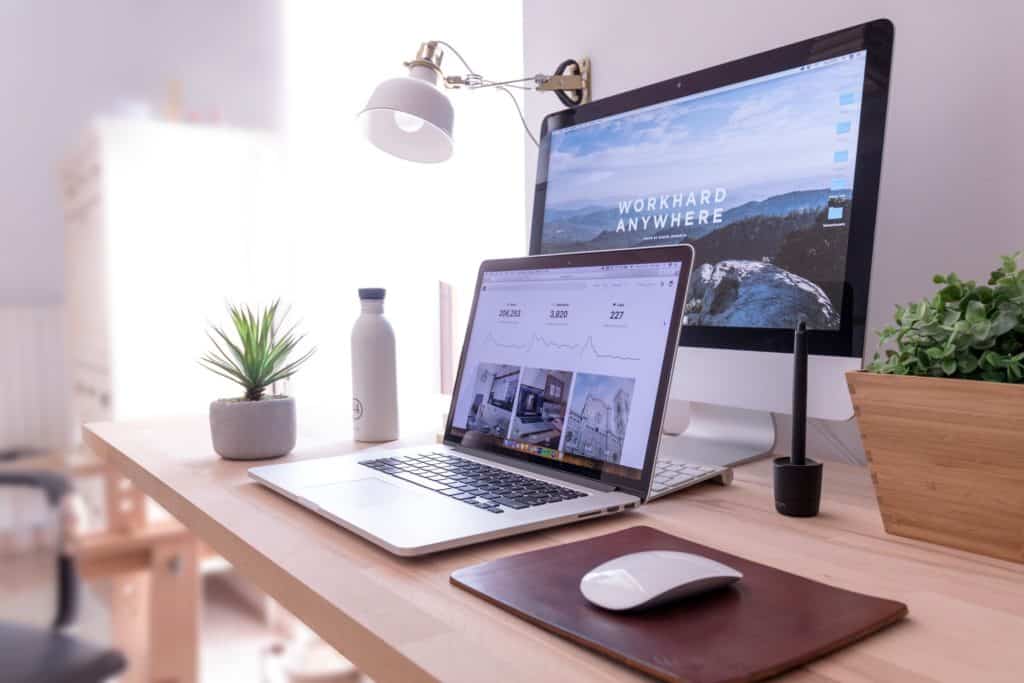 The best way to grow is to invest in marketing, and digital marketing is on top right now.
Fortunately, Instagram provides a range of marketing opportunities to all accounts.
You can start with $5 to $3000 a month, which is affordable for almost everyone.
Investing in marketing is an excellent way to climb the stairs of fame and popularity. Every business invests more in marketing. As mentioned in the first step, you should think of yourself as a brand so you need to invest in it too.
So one of the firsts thing to do is invest as much as you can in marketing for yourself to start getting some "fame" in the platform.
What You Need to Do to Become an Instagram Influencer?
Gone are the days when you could buy followers or use bots. Since Instagram has changed its algorithm, it's time for real talk.
Being an influencer sure seems easy, but it requires dedication, patience, critical thinking, and creativity.
And the first step towards being an influencer is personalizing your Brand, as I mentioned several times already lol
Give the audience a glimpse of who you are as a person. And, giving your audience what they want would be a crucial step to become a famous influencer.
For instance, although he's a celebrity, Dwayne Johnson's one of the highest-paid Instagram Influencers.
He got this place due to the specific and creative theme of his account. Dwayne posts on Instagram frequently and also connect with his followers and fans.
He does it to keep his popularity alive and is always in the news due to his witty remarks and sense of humor.
Don't we all want to be as successful as The Rock? Dwayne's account is the perfect blend of fitness, a sense of humor, and behind-the-scenes content. He is talented, fit, and creative, which makes him one of the best. Follow great examples like him.
1. The First Impression is the last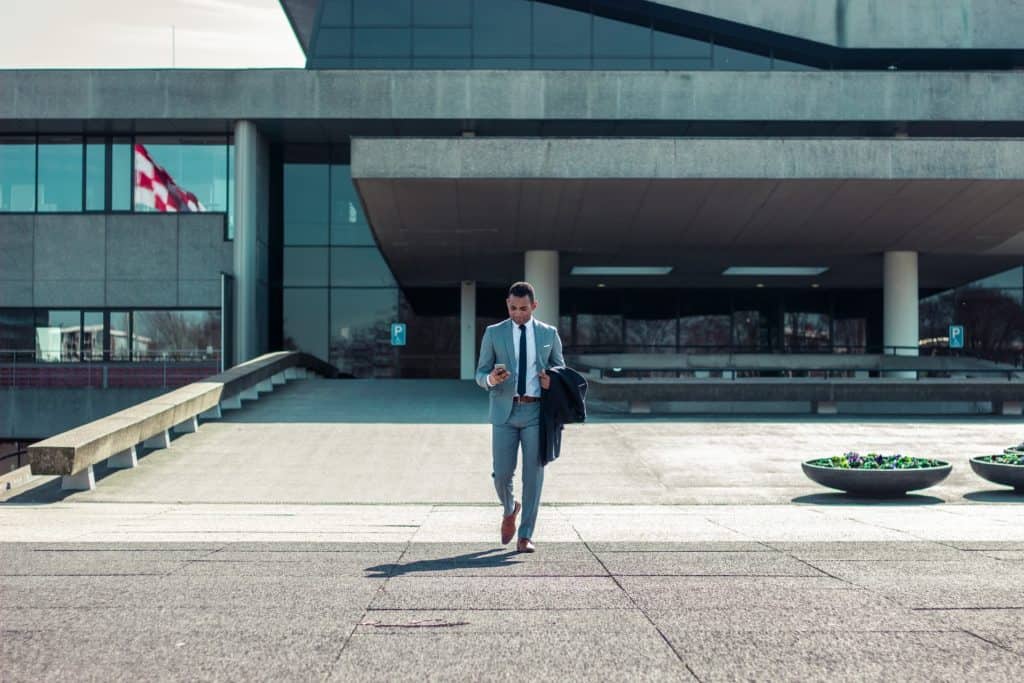 We all know how much the first impression matters, especially on social media.
If someone doesn't like your account the first, they are not coming back.
Due to this, many marketers and analysts have recommended influencers use their best faces as profile pictures.
It's not about only the looks; instead, it's about the way you dress, smile, and pose. It shows how confident you are.
To become a paid influencer, you need to personalize your business.
That being said, I have seen many influencers using people using pictures of landscapes, pets, or skies as their profile pictures.
It sets the mood off. Because the audience doesn't only want to be a part of your business; instead, they also want to be a part of your lives.
So, If you are going to be serious about this then put a pleasant and confident picture as your profile pic!
2. Get Inspired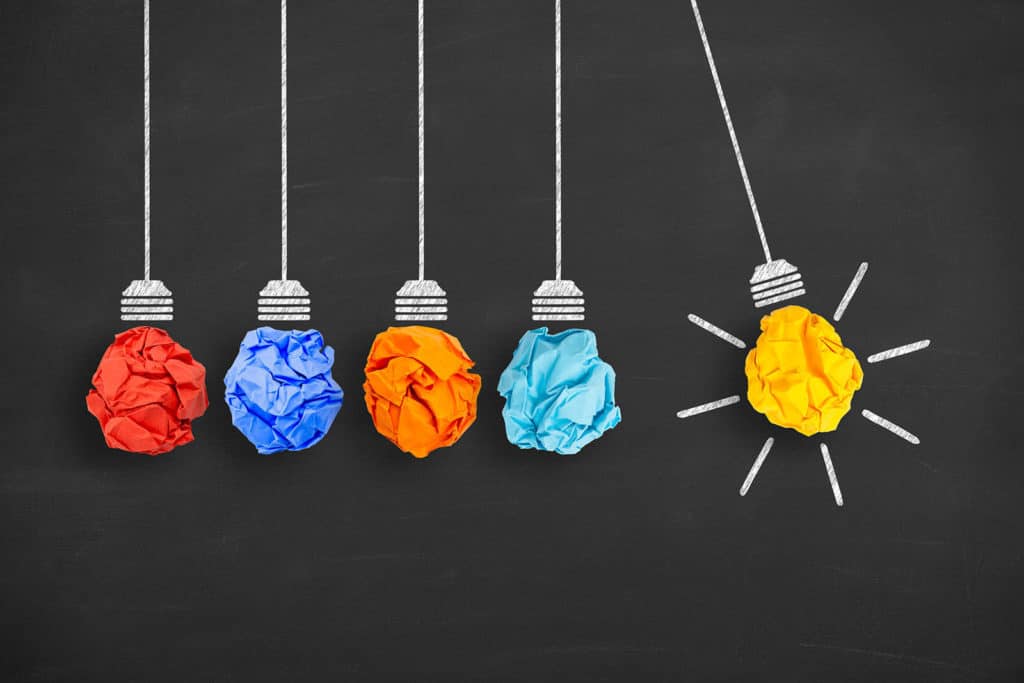 Being inspired by someone and copying someone's content is a different thing.
You can always look at your competitor's accounts or your mentors' accounts to get motivated and inspired. Social media is all about trends, creativity, and humor.
Remember that you can always do the same things in a different way. This is a good way to get some great followers, by being intelligent and creative. 
For instance, the highest paid non-celebrity influencer Eleonora Pons looks for a source of inspiration when he hits a dead end.
Even though Lele Pons is the high-paid influencer and is loved by all. If she can need inspiration, then so do you.
If you follow all the tricks to create quality content and to become a paid influencer then things start getting easier.
Famous influencers always encourage and support other starter influencers who get inspired by them. They don't like being stingy with compliments and that's what everyone loves about them.
Being authentic is a must to get to the levels of the highest paid influencers.
3. Stay Organized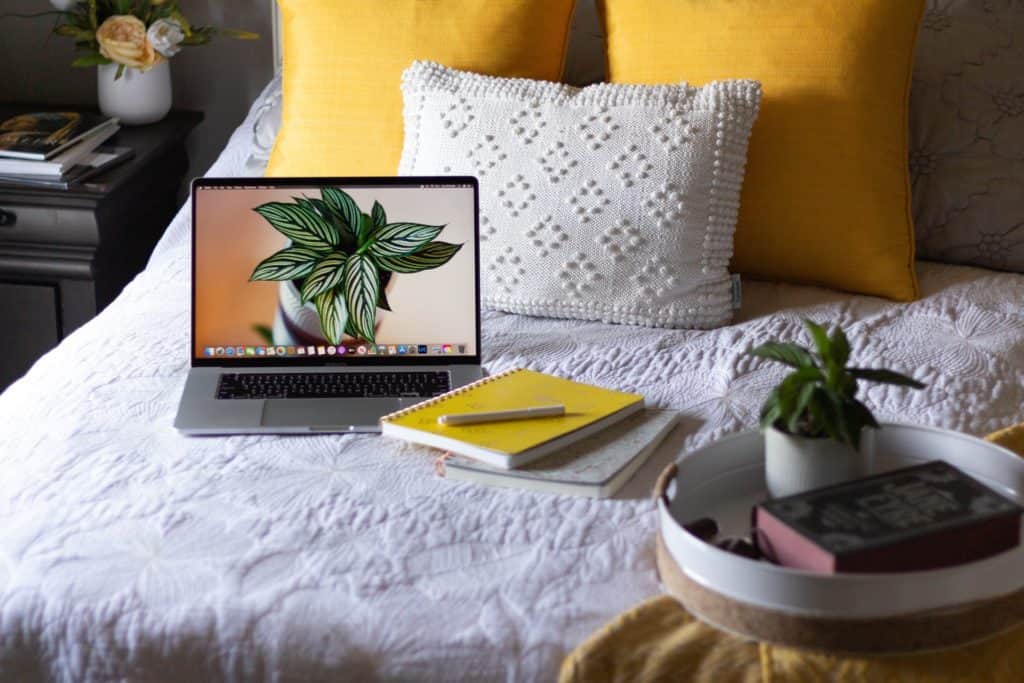 If I haven't said this yet, being organized matters the most. Your profile is your business catalog.
You have to highlight your organized personality and your skills through your account.
Planning about your upcoming post, videos, stories, events, and reels also help in keeping things organized.
To become a successful paid influencer, you have to keep everything in order.
Plan your activities in advance to prevent any trouble. Also, experts have said that the best time for audience engagement is from 10 pm to 3 am.
And since most people have work or other appointments early in the morning, they can't afford to mess with their sleep schedule.
This is where tools like Hootsuite's or similar with Instagram scheduling feature comes in handy. You can easily schedule your tweets and also sleep.
So, you don't have to sacrifice your sleep to become an influencer. Work smarter not harder! Well, work-hard too.
4. Choose Responsible Brands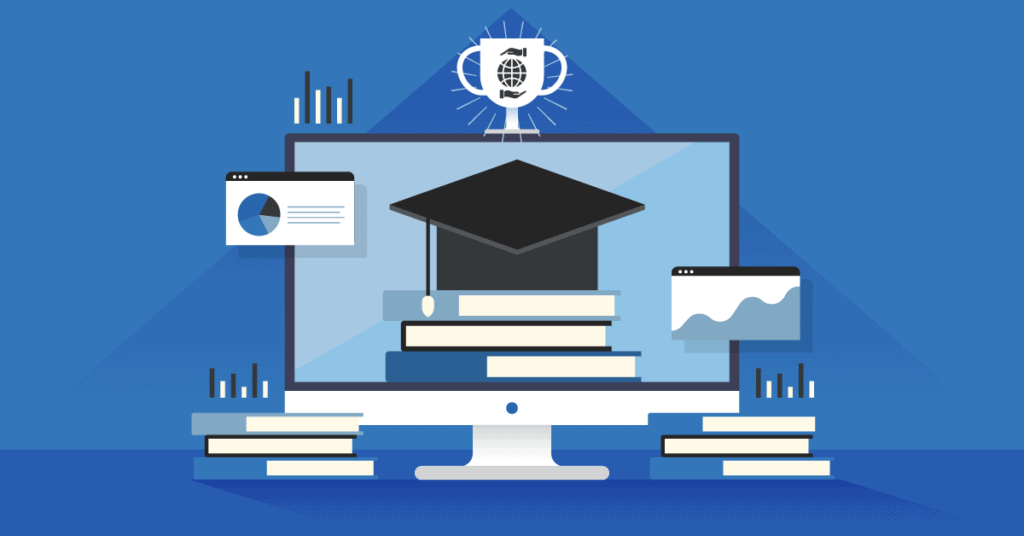 When you have a large following, your one wrong move can mess everything up. So, this is why experts advise influencers to research the brands before their products.
It's better to stay away from brands that have controversial stances and a history of involvement in cruel activities. You need to be responsible and aware of what you are promoting. 
Before accepting any offers from brands, it's essential to search about them.
Working with brands that are working for social issues and are not involved in any controversies would be a viable and smart option.
However, you don't get to choose who approaches you, but you can definitely respectfully decline the offer.
If you want to be a influencer who actually "influences" their followers, you have to be careful with your brand.
Your one wrong decision, comment, or stance gets you canceled.
5. Don't Let The Haters Get To You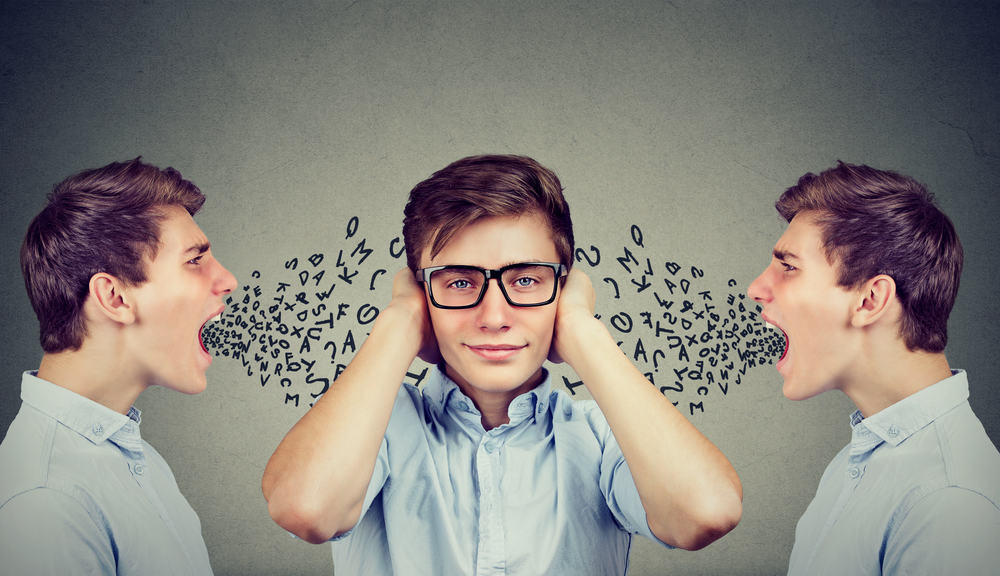 If you are an influencer on social media, chances are you will experience cyberbullying more than a private account user.
That's because when people aren't happy with their lives, they get bitter. And then those people take the mask of the internet and hate on everything that they can't have.
So, if you want to be a famous influencer, make sure that you stay strong. You have to keep your head high, at all times. 
There are going to be so many people who will criticize you. At times, you will face mass backlash, but if you allow it to get to you, you will lose.
This is why it's important you understand the psychology of haters. It is very necessary to cope up with all the responsibilities that come when you get some fame. 
Myleik Teele once shared her experience with social media backlash and her statement is a motivation for all the influencers, "If people are checking at you, they don't HATE you, they're upset with themselves because you succeeded in spite of the excuses they made for themselves,"
How Much Do Influencers Earn?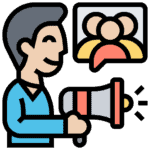 After you start considerably growing your followers on Instagram, you can easily earn hundreds or thousands of dollars per post or per month.
It varies according to the follower count, reach, niche, market, etc, however, big Influencers do earn well.
They also not just get paid in money but get gifts and services from brands who offer them to market their products and services. How cool is that?
It gets better, Influencers having a few thousand or more followers can make up $30,000 to $100,000 per year.
After someone becomes a paid influencer, they can promote clothing, jewelry, pharmaceuticals, restaurants, cosmetics and so many more things that they earn well.
Hundreds of brands reach out to them, which makes it easier.
However, influencers are advised to post less sponsored posts or paid partnerships as it sets off the mood for audiences.
If you have more than 1 million followers, you can easily take home $100,000 or even more per sponsored post.
Top 5 Highest Paid Instagram Stars In 2021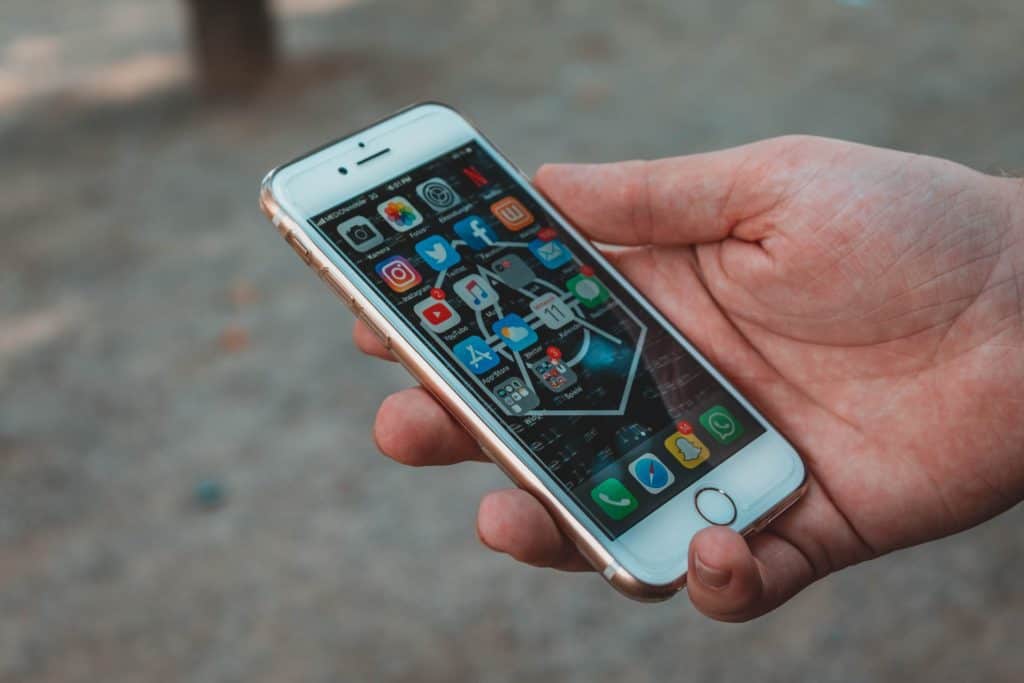 After the Brands started reaching out to influencers, the whole world is suddenly curious regarding their net incomes. 
I don't want to get your hopes high, but I have got the top highest paid Instagram Influencers who were not celebrities before they started their influencer careers.
And after learning what they earn per post, your minds will be blown.
Let's start listing them!
Eleonora Pons.

Huda Kattan.

Sommer Ray.

Chiara Ferragni.

Michelle Lewin.
These five have said to be the stars of Instagram. These ladies earn over $100,000 per post and have millions of followers on Instagram.
Let's learn about their journey and what they have been up to these days.
1. Eleonora Pons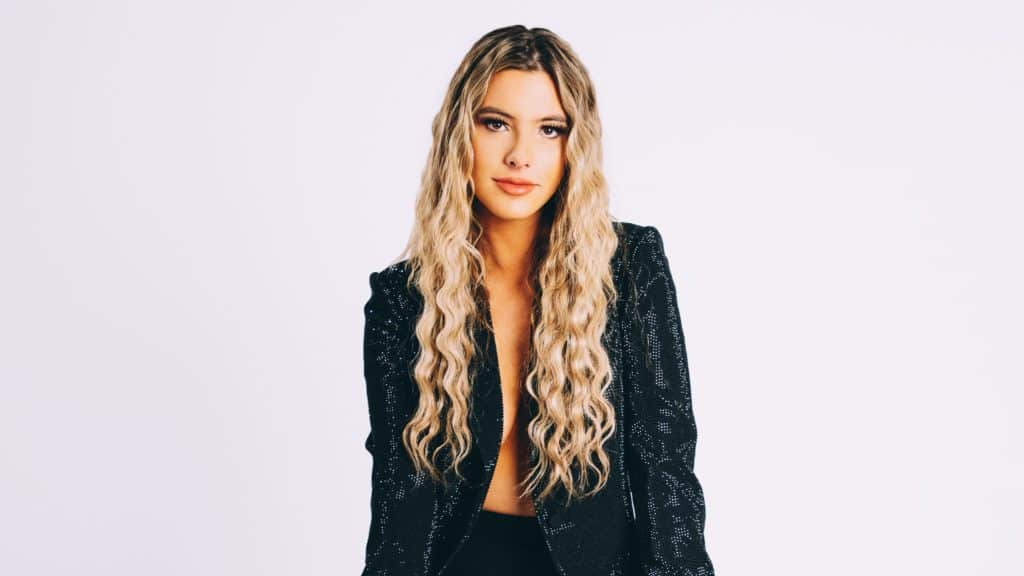 Hopper's 2020 Instagram Rich List put Eleonara on 39 number; however, she made it to the top. Eleonara better known as Lelepons was born in Venezuelan and is loved by her 44 million followers (when this post was written).
Eleonara can easily earn $142,000 per post; how cool is that?. Moreover, she has a net worth of $3 million. 
Eleonara is 23 years old, and she first made an appearance on comedy sketches made by Vine on YouTube.
There is no doubt that the internet influencer is very talented and full of creativity and looks.
However, after Vine was shut down in 2016, Eleonora felt as if her career was over. But, she didn't know how bright her future was. 
So I guess, Eleonora's journey is inspiring for everyone who's aspiring to join social media as an influencer. 
After she rose to fame due to her being a social media celebrity, Eleonora got big offers from everywhere.
She has starred in music videos, movies, and talk shows. Instagram proved to be a game-changer for Eleonora.
2. Huda Kattan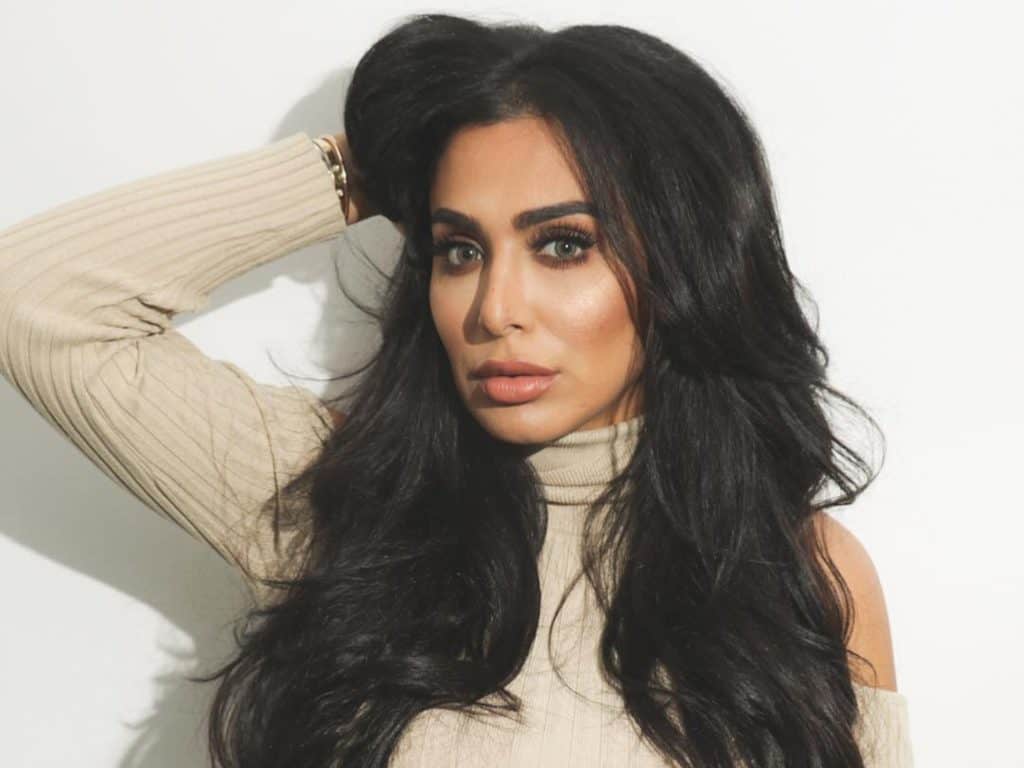 Huda's name requires no introduction, she is the queen of the Huda beauty. Her beauty empire is thriving and so is Huda.
Huda enjoys a whopping net worth of $45 million. Huda usually charges $91,300 per post and has 41 million followers. 
Before she rose to fame, Huda wrote a blog about her beauty empire called Huda beauty.
She first started her beauty line by only launching her eyelashes through Sephora. And today, her products are loved and admired worldwide. 
3. Sommer Ray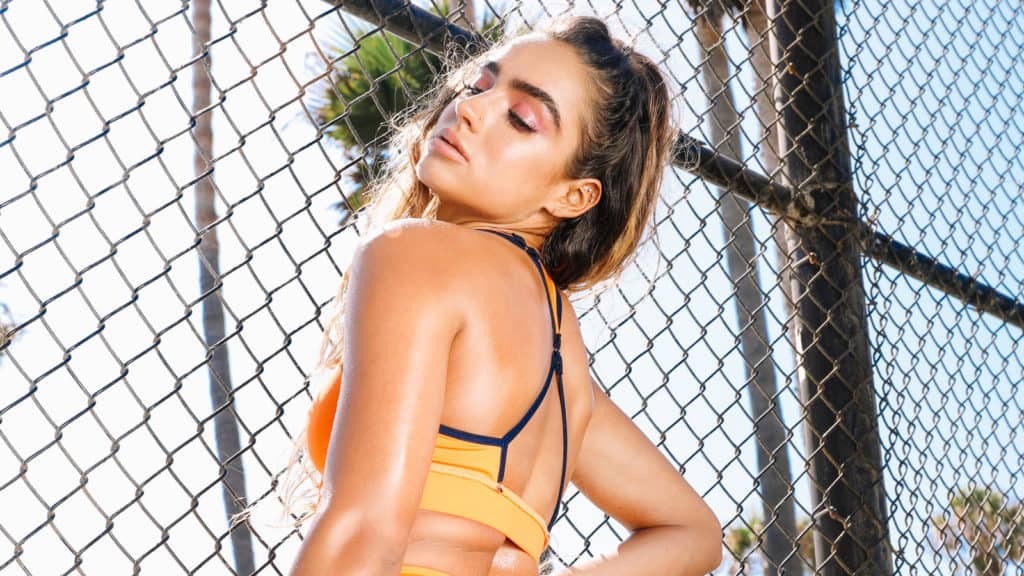 Sommer Ray is a 23 years old fitness influencer who earns $86,600 PER POST. Sommer has over 24 million Instagram followers as of today.
The fitness lifestyle influencer has a net worth of $3 million.
Sommer is popular for her workout videos. However, her fans love her cute workout clothes and admire sommer for her passion for fitness.
She has inspired many of her followers to work out and maintain a healthy lifestyle.
4. Chiara Ferragni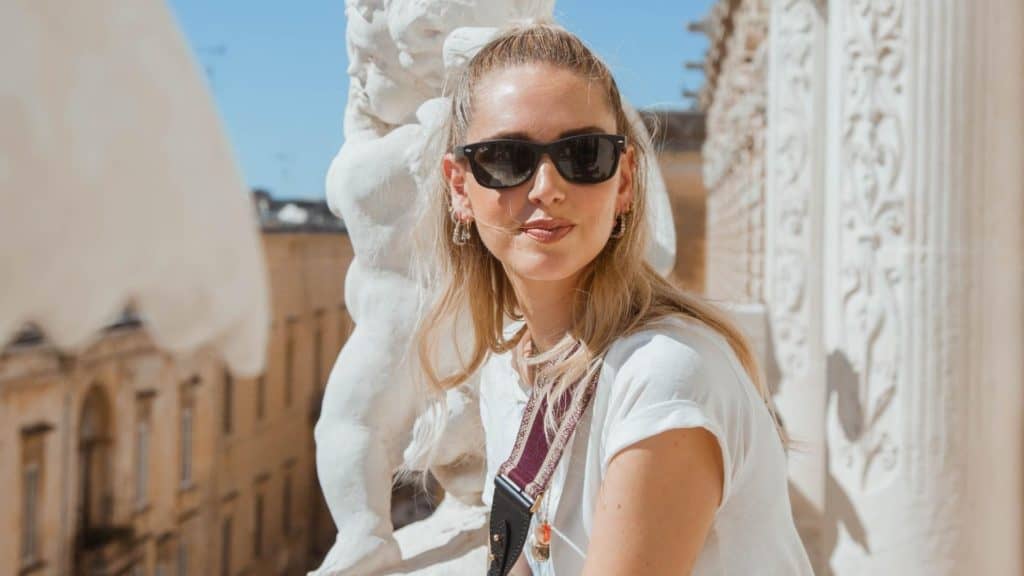 Chiara Ferragni is an Italian-born fashion influencer and makes $58,300 per post.
She first made an appearance through her blog, The Blonde Salad. She has also modeled for Gucci, Louis Vuitton, and other luxury brands. 
Chiara is admired by 18.5 million Instagram followers and enjoys a net worth of $10.5 million.
5. Michelle Lewin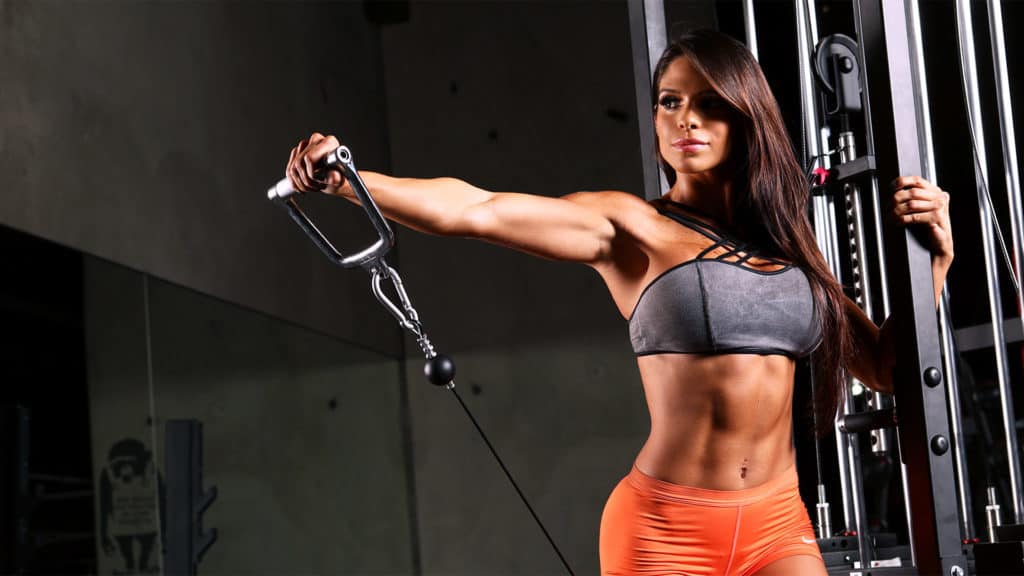 Michelle Lewin is currently residing in Florida; however, she is a Venezuelan model.
Michelle earns aproximadetely $33,900 per post and has 13.6 flowers in her pocket.
Michelle has launched her line of supplements and tools for home-workout.
Moreover, Lewin's Instagram is filled with fitness videos, and she motivates her followers to lead a healthy lifestyle.
Frequently Asked Questions
Conclusion!
The road to success is never rainbows and unicorns; however, it's your will and devotion that takes you through it.
Deciding to become a paid influencer it could be a great choice. And since the world is shifting more towards digital marketing now, we need more and more influencers who let us know about the products and brands we probably wouldn't hear about without their content.
Now, all you need to do is plan, organize and work hard. I hope you succeed, and your dreams come true.