Whether you're an aspiring YouTuber, Twitch streamer or an Instagram influencer, you don't have to invest in a high-end mirrorless camera for doing streaming.
As a content creator, all you need is a high-resolution webcam for streaming, which thankfully doesn't have to be expensive.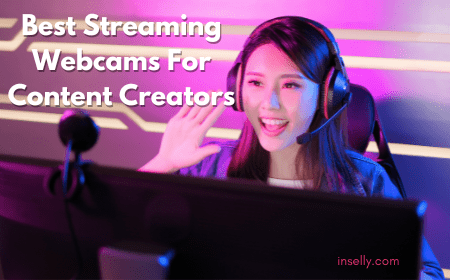 But, the problem is there are plenty of webcams with varying features in the market.
And although that's a great thing, it can make choosing the right one a bit tricky when you don't know what you're looking for. 
In this article, we'll tell you what factors to look for in a webcam as a content creator and recommend you a few great webcams, to help you choose the right one
Let's start.
Best Streaming Webcams for Content Creators
The C922x Pro is capable of recording full-HD 1080p videos at the frame rate of 30fps (Or 720p at 60fps). 
One of the reasons content creators should consider getting this webcam is the fact that it's part of the popular and trusted Logitech C900 series. 
The Logitech C922x checks all the boxes and comes with everything a YouTuber, Twitch or going Live on Instagram needs.   
Its features include:
Automatic low light correction 

Auto white balance

Intelligent autofocus

Built-in microphone

Background remover
The only thing that might make it a little less ideal for some people is the fact that it doesn't offer 1080p at 60fps. 
But, 720p at 60fps is more than enough if you're a live streamer. 
Pros
Great bang for the buck

Useful features

Good software

Integrated microphone
Cons
The Elgato Facecam offers something that lacks in the Logitech C922x: a 1080p resolution with 60fps frame rate. 
This makes it an ideal webcam for both livestreaming and video recording. With 60fps, your live stream will be as smooth as it gets. 
Moreover, you won't have to worry about overheating either. The heatsink feature takes care of the heat, allowing you to stream for hours with peace of mind.  
Plus, the software lets you adjust the exposure, contrast, and field of view of your videos. 
However, the Elgato Facecam doesn't come with a microphone and the autofocus feature, so it's not an ideal all-around webcam. 
Pros
Uncompressed 1080p at 60fps

Heatsink keeps the heat in check 

Intuitive software 
Cons
No microphone and autofocus

A little pricey 
Now, if you want to create 4K-quality content, and are willing to spend a good amount on a webcam, the Logitech Brio is for you. 
Picture quality isn't the only feature that justifies its price tag though; it also comes with some nice features. 
One prominent feature is the ability to shift from 720p at 60fps to 1080p at 30fps, without affecting the video quality and smoothness. 
Other features include:
Autofocus

Built-in mic (and a good one)

Facial tracking software
However, some users have experienced the red-eye issue with a bright background. However, you can fix it by adjusting the angle of the light source. 
Pros
4K images

Autofocus feature

Color correction 

A better-sounding mic 
Cons
Possible red-eye issue

Expensive
If you know anything about videography, you'd know the importance of proper lighting. 
While features like white balance and auto exposure can make a difference, they can't compensate for the lack of external light. 
And, that's why the Razer Kiyo stands out. The webcam features a built-in light ring.  
Plus, you get 1080p video resolution at 30fps or 720p at 60fps, which makes it a decent device for live streaming as well as recording. 
However, although the ring light is a useful addition, you can get better results with your own lighting setup. 
Pros
Integrated ring light

High-quality video 

60fps for smooth streaming
Cons
Although the Razer Kiyo Pro doesn't come with a ring light, unlike its older sibling, it features better firmware. 
The stand-out feature of the Razer Kiyo Pro is its 1080p at 60fps video quality. You also get three fields of view (narrow, wide, and medium) on this one. 
Other Razer Kiyo Pro features are:
Autofocus

Inbuilt microphone 

Good sound quality 
However, the price tag the Razer Kiyo Pro comes with might make you look for a cheaper option. Plus, the autofocus could be better. 
Pros
High-quality 1080p at 60fps footage
A tripod mount

Three fields of view

Built-in HDR feature
Cons
Pricey

Imperfect autofocus
How To Choose A Good Streaming Webcams For Content Creators
Now, before you start looking at different options, it's important that you understand what you're looking for. 
Remember, the best webcam is the one that fits your requirements, not the one that offers the most features. 
So, think about what you need a webcam for. 
For Video Recordings
If you intend to sit in front of your computer and record yourself for your YouTube channel, image quality should be your top priority. 
You'll want to get a webcam with 1080p video capability, even better if it offers 4K. 
As for the frame rate, 30 fps (Frames per second) are going to be more than enough for video recording.  
For Live Streaming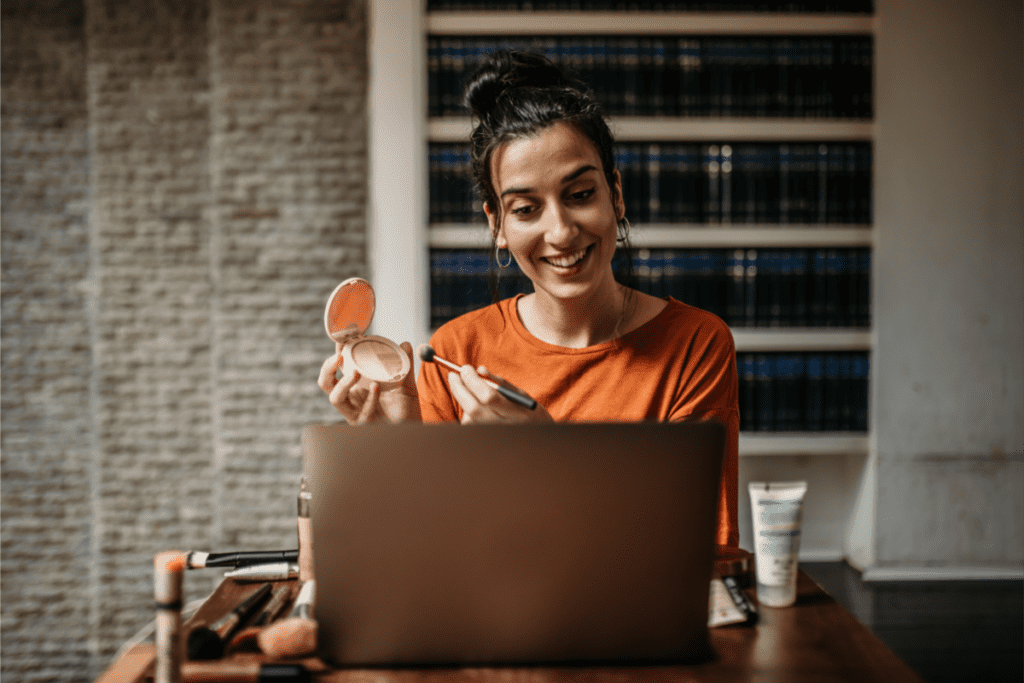 Now if you want to stream yourself live, you'd need to look at a webcam differently. 
In this case, a higher resolution isn't always better, but a higher frame rate is. 
This is because a higher frame rate makes a video smoother, which is important in live streaming. 
A 60fps webcam is going to be good enough. 
Facial Recognition & Object Tracking
Some webcams come with facial recognition and object tracking features. 
While these might sound like gimmicks, they can actually be quite useful in certain situations. 
For example, if you record yourself giving lectures or tutorials, the webcam will be able to keep your face in focus even if you move around a bit. 
Similarly, if you move your head a lot while talking, the webcam can keep your face in the center of the frame. 
Do note that these features usually require a powerful CPU to work properly. So, if you plan on getting a webcam with these features, make sure your computer can handle it. 
Inbuilt Microphone
Another important factor to look for is an inbuilt microphone. 
While most webcams come with a microphone, the quality varies greatly from one webcam to another. 
If you don't want to invest in a separate microphone, make sure to get a webcam with a good quality inbuilt microphone. 
Some webcams even come with multiple microphones that help reduce background noise. 
Personally I would recommend getting a separate mic, but if you are just starting out or just don't want to spend much on your webcam, make sure to check out the mic specs on it.
Color Correction
Some webcams come with color correction features. This is actually quite useful if you want your video to look good without having to do any post-processing. 
However, do note that not all color correction features are created equal. So, if this is a feature you're interested in, make sure to check out reviews before buying. 
Image Stabilization
Another feature to look for is image stabilization. As the name suggests, this feature helps reduce shake and makes your video look smoother. 
Again, similarly to Color correction, the image stabilization  quality varies from one webcam to another. So, make sure to check reviews before buying.
Field of View
The field of view is the angle at which the webcam can capture an image. A wider field of view means that the webcam can capture more things in the frame. 
For content creators, a wider field of view is usually better. 
However, do note that a wider field of view also means that the image will be distorted around the edges. So, if you want a perfectly clear image, you might want to get a webcam with a narrower field of view.
Low Light Performance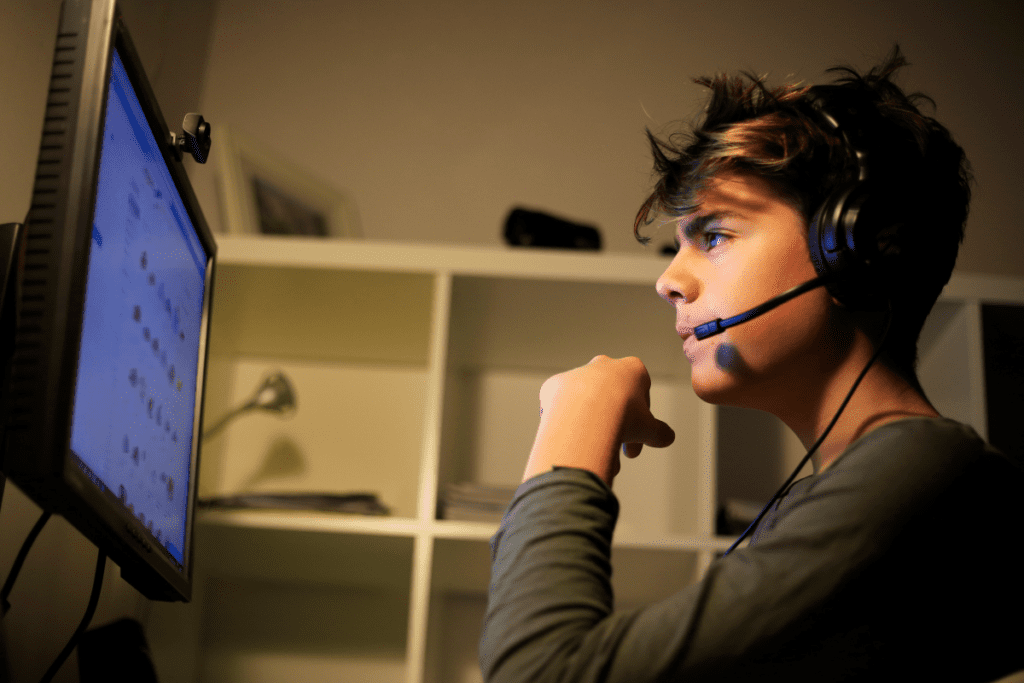 If you intend to do a lot of night time streaming, low light performance is an important factor to look for. 
Some webcams come with special sensors and lenses that help improve their low light performance. 
Price
Finally, you'll also need to consider the price. 
Webcams can range from as little as $30 to over $200. What you should get depends on your budget and your requirements. 
If you just need a basic webcam for recording videos, you can get away with spending less than $100. 
But if you need a high-end webcam for professional use, you might have to spend over $200.
Final Thoughts
This was all about the best streaming webcams for content creators. 
Here's a quick recap of what factors you should be looking at before choosing a webcam for video recording or live streaming:
Application (You want a high frame rate for live streaming and a high resolution for video recordings)

Facial

recognition

feature

Color correction 

Inbuilt mic
We've talked about a few of the best webcams out there. 
But, if we were to pick one, it would probably be the Logitech C922x. It offers everything you need as a content creator and offers great bang for the buck, too. 
Remember, the best webcam is the one that offers everything you need and doesn't cost an arm and a leg.