Social Media is a great place to find inspiration for anything, and finding ways to get more Instagram followers for a food blog shouldn't be too difficult.
Yes, there is a lot of competition in the food niche but as long as you implement the right strategies, you should be able to grow your food account.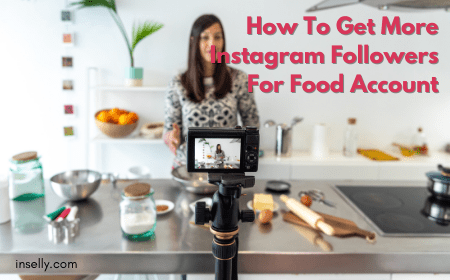 So whether you are a chef, restaurant owner, or just love to cook at home, keep reading for some helpful advice!
In this article, we will specifically be focusing on how to increase followers for food-related accounts.
How To Get More Instagram Followers For Food Account (
Recipes, Home-Cooking, Food Blog

)
Find Your Sub-Niche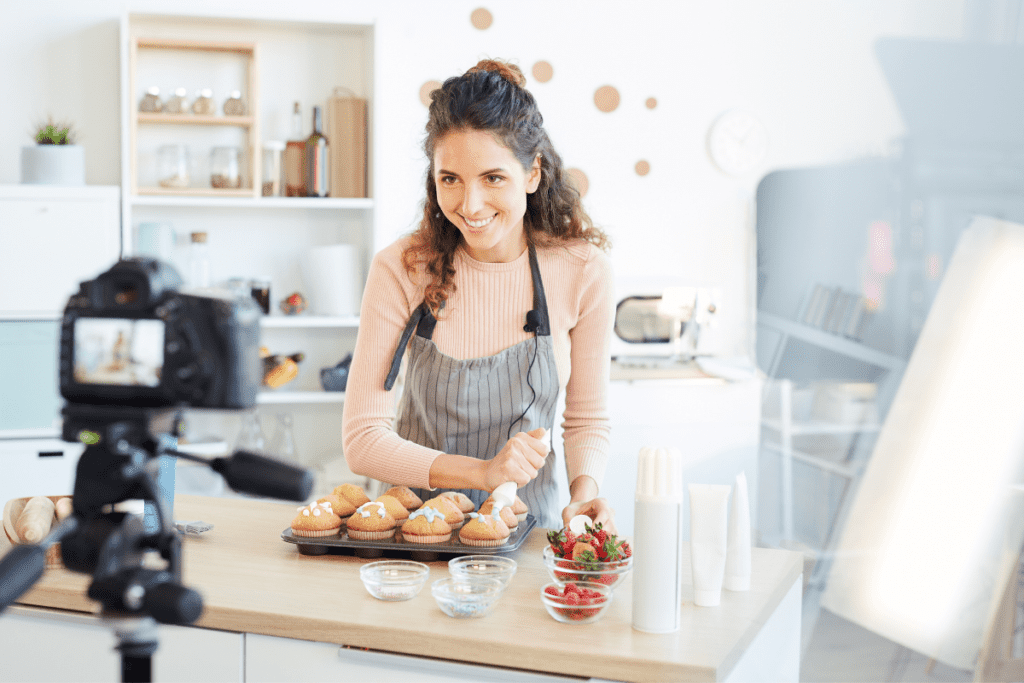 The first and most important advice we can give you is to focus on one sub-niche.
Food related niche is big and competitive, and even though you can break into it, the best thing you can do is to focus on something more specific.
What are you going to share? Baking recipes? Asian Food ideas? Best places to eat in your city? Home cooking? Advice for aspiring chefs?
Find what your specific food niche is and focus on content related to it. You don't want to be all over the place when someone finds your profile, they are confused on what to expect.
Make your niche clear for everyone and the right people will follow you.
Engage With Food Communities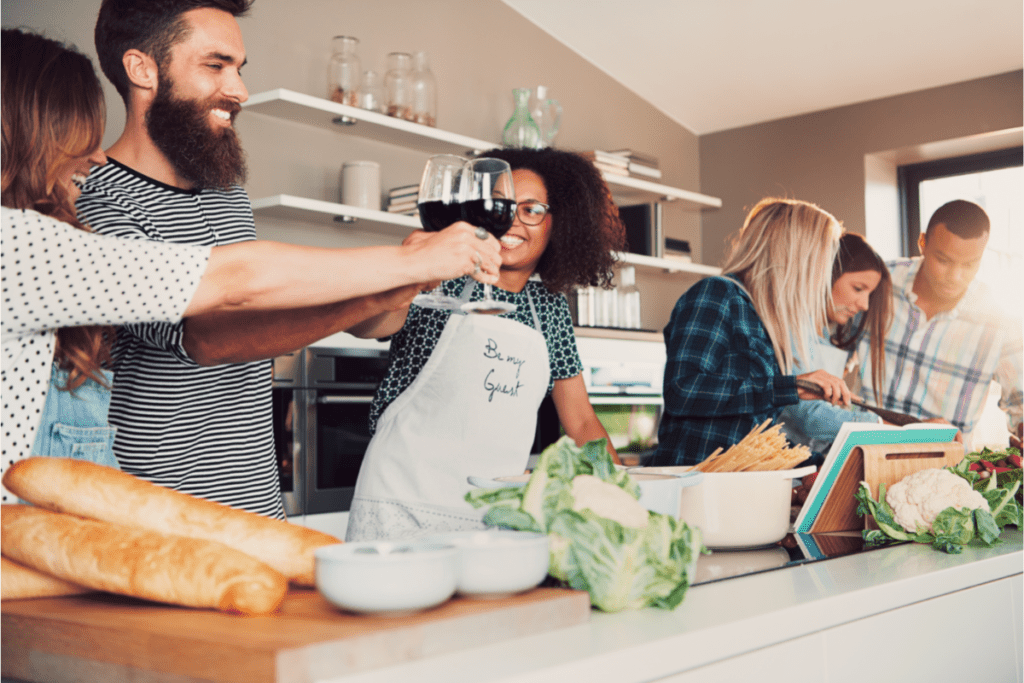 Like all social media platforms, Instagram is about the communities that are created around it. And you should want to engage with them.
Engage with other good and known accounts in your niche by liking, commenting on, and re-sharing their content.
When you do so, avoid generic comments, such as "fantastic recipe" or "cool idea", you will look like a bot. Be genuine and helpful. You want people to see you and find you interesting.
If the account you are engaging with is not good at replying to comments, especially when the comments are questions for which you know the answer, then take the time to reply to them and help people.
Even though they are not following you, being helpful and authentic is a great way to get them to check out your profile.
Try To Get Featured
Feature Accounts are Instagram accounts that curate and re-share other users' content, you have probably come across them.
The good thing about those accounts is that some have a huge number of followers, and having them re-share one of your posts (tagging you) can send a few new followers your way.
There's a feature account for just about every niche and interest on Instagram. You can easily find them when you do your hashtag research. Some of them can get pretty specific but that's what you want, since they can expose you to people interested in your niche.
To get featured, start by tagging the feature account in your content. Many of them will only re-share content that has been tagged with their specific hashtag.
Another great way to get featured is by using relevant hashtags in your posts. When you do a search on Instagram for a specific hashtag, the top posts are usually from feature accounts.
For example, if you want to get featured on an account that curates the best home cooking recipes, you would use the hashtag #besthomecookingrecipes.
By using relevant hashtags, you are increasing the chances of your post being seen not just by regular users but also by feature accounts.
Make Your Instagram Grid Pretty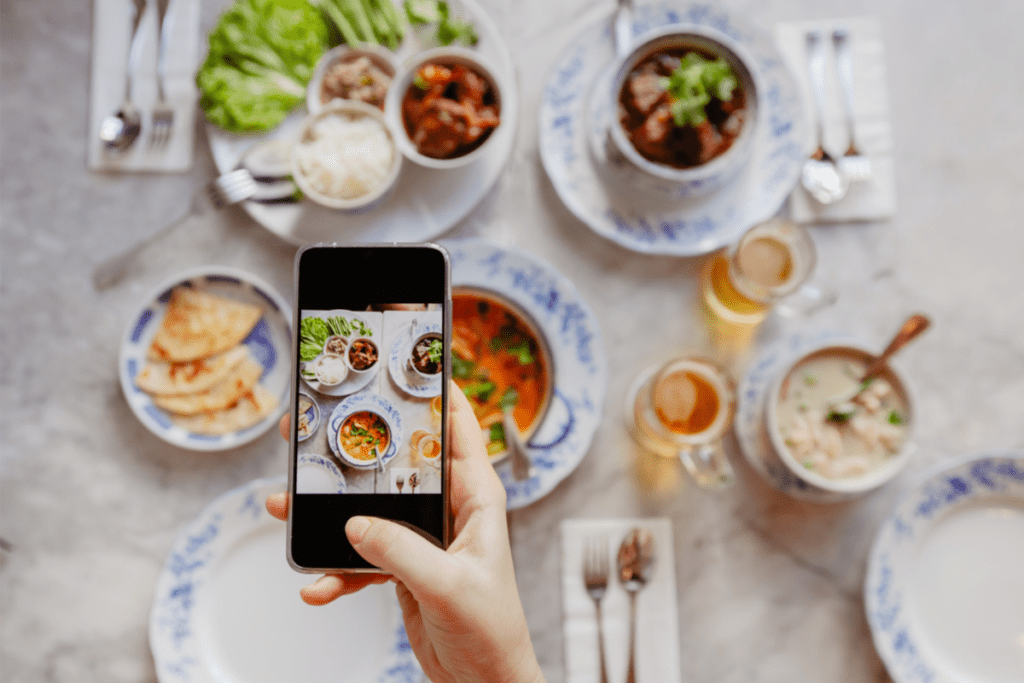 This might seem too obvious to mention, but thinking on your profile grid is something sometimes overlooked. Your Instagram grid aesthetic is a critical element to improve when thinking about how to get followers.
Your profile should tell a story, and that story should be consistent throughout every post.
Every post and video on your grid needs to be high quality, visually engaging and maintain your whole profile aesthetic.
One of the most important things to keep in mind when thinking about how to make your grid pretty is cohesiveness.
Cohesive grids are more visually appealing and engage users more than those that don't have a theme or look all over the place.
If you want to make sure your grid is looking amazing, here are a few tips:
Use similar filters for all your photos

Stick to a color scheme

Edit your photos in a similar way

Repost content that goes well with your overall aesthetic
When a new user views your profile, the first glance of your content should pique their interest enough to want to learn more and follow you.
Write Interesting Captions
Writing interesting Instagram captions is essential for getting more reach and engagement on the platform, as well.
And, while visual content tends to be more popular among users, writing excellent captions can help lots to attract more followers.
Your caption is what's going to make people want to read more about your post and, eventually, follow you. It can be helpful, funny, or even provoke some thought.
No matter what strategy you choose for your caption, make sure it adds value to the content and that it is interesting enough to make people want to learn more about you.
There are a few things you can do to write better Instagram captions:
Use emojis and symbols to make your caption more visually appealing

Ask questions to engage with your audience

Use hashtags, but don't overdo it

Use popular trends and references to make your content more relatable

Be yourself and don't be afraid to show your personality
Improving your caption game is a must do when trying to get more followers on Instagram for any food related account.
Share Your Account Everywhere
How are people going to find your account unless you promote it? Your Instagram account should be on your website, other social networks and any other platform account you have.
Promoting your Instagram account on other platforms is an easy way to get more followers.
When you have a significant following on another platform, people will want to follow you on Instagram as well. Maybe some of them didn't even know you were on Instagram too.
Cross promoting content is a must for anyone who already has a following somewhere else. Just keep in mind content for each platform might need to be slightly different, but overall, should follow the same niche.
Post Consistently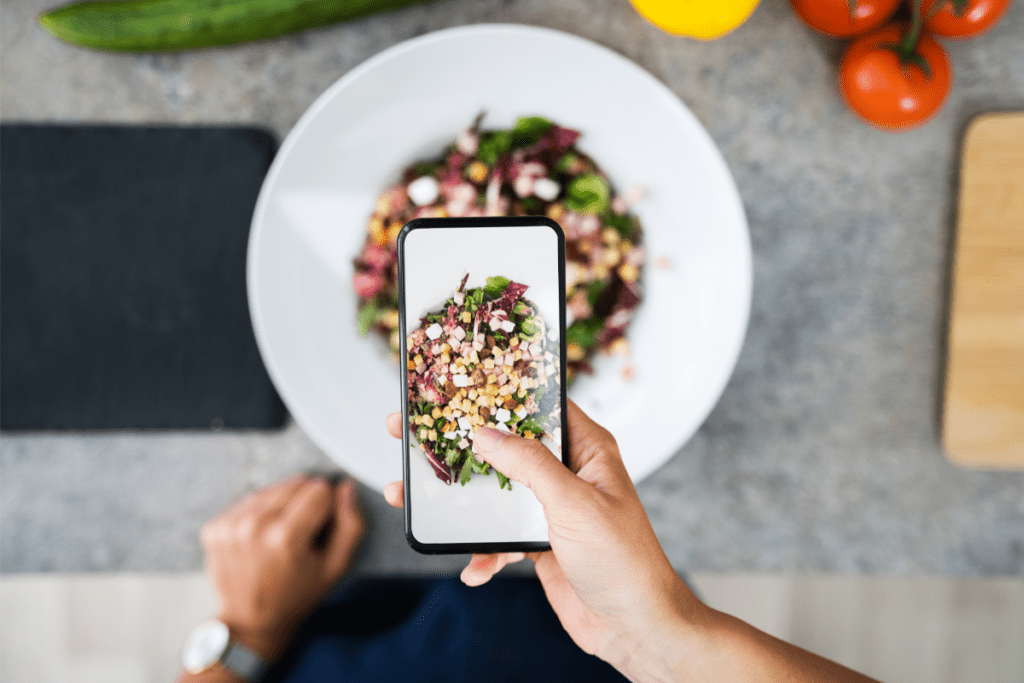 One of the worst things you can do when trying to get more followers is to post content at random times. You don't want to make people who are already following you forget about you.
To prevent this, stick to a regular posting schedule.
Find the best time to post for your niche, sometimes it doesn't have to be every day, but try to post at least a few times a week. But test the engagement before deciding on which will be your schedule.
If you want to get really serious about this, use a content calendar to plan ahead and make sure you are always creating new and interesting content.
Post Content That Can Be Re-shared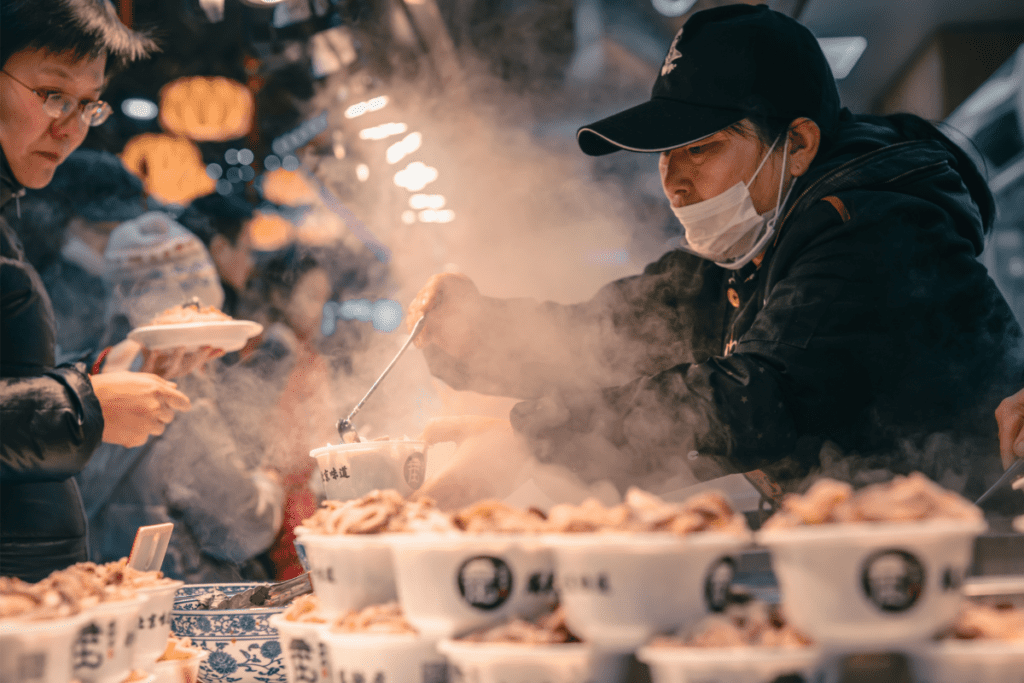 When you're thinking about what you'll post, consider also the type of content that other people would want to share.
People love to re-share a good easy-to-make recipe, a video of tasty street food or a reel of a quick snack with common ingredients.
This type of content is more likely to get shared by people and can help you gain new followers in the process.
But no matter what type of content you post, make sure it's high quality and engaging.
No one wants to share low quality photos or videos, no matter how good the recipe is.
Do Collaborations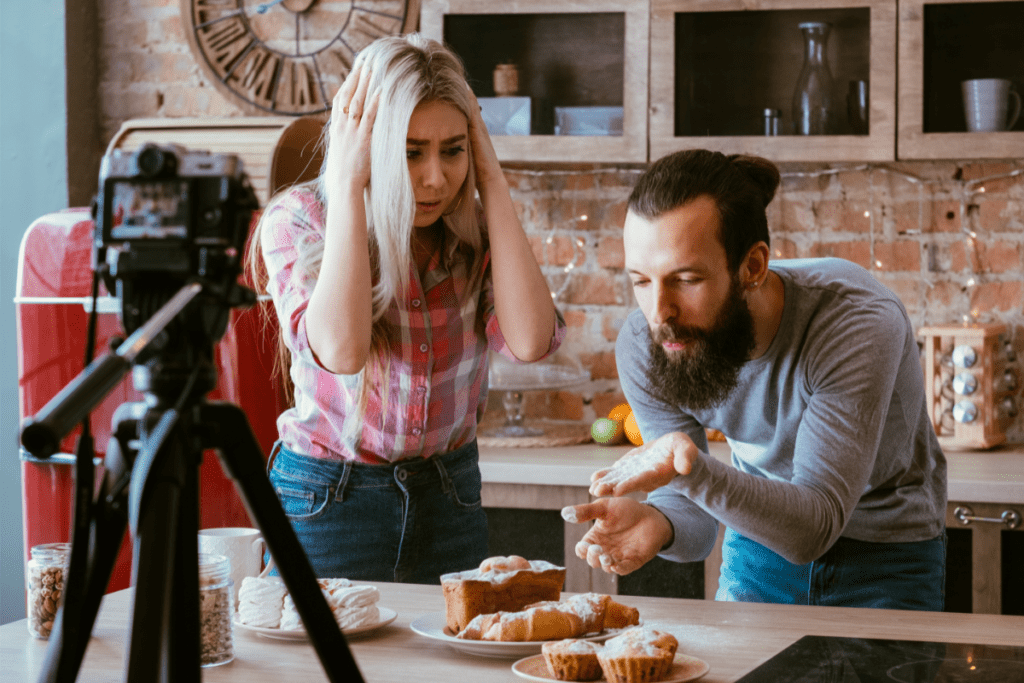 Don't be scared to reach out to other businesses to see if you can collaborate on Instagram. The ideal collaboration will help both to get more Instagram followers.
Think about businesses or other accounts you already collaborated with in other ways, like a local restaurant you have promoted before or ingredient brand you like to use in your recipes. How could you work together on Instagram?
You could do a give-away where both accounts promote the prize and how to enter. This is a great way to have both audiences following your and your collab partner accounts.
Another idea is to make a recipe with a certain brand ingredient and let the brand know, if they like how your recipe post looks like they might want to share it to their audience.
Both of these ideas can help you get more followers while also promoting other businesses you care about.
But there are many other ways to do collabs on Instagram, you just have to be creative.
Use Stories Highlights
Highlights are one of the most important parts of your profile. They allow you to introduce your brand to people who look at your profile.
To encourage new visitors to follow you, include a lot of useful information and content in your Highlights.
If you have a food blog, your Highlights might include categories like "Recipes", "How-to's", or "Ingredients".
This will give new visitors an idea of the type of content they can expect from you and hopefully entice them to follow you.
Another great tip to make better use of highlights is to make custom cover for them. People tend to look at highlights more when they have a nice cover.
You can use free online tools like Canva to easily make great-looking covers for your Highlights.
Use Location Tags And Hashtags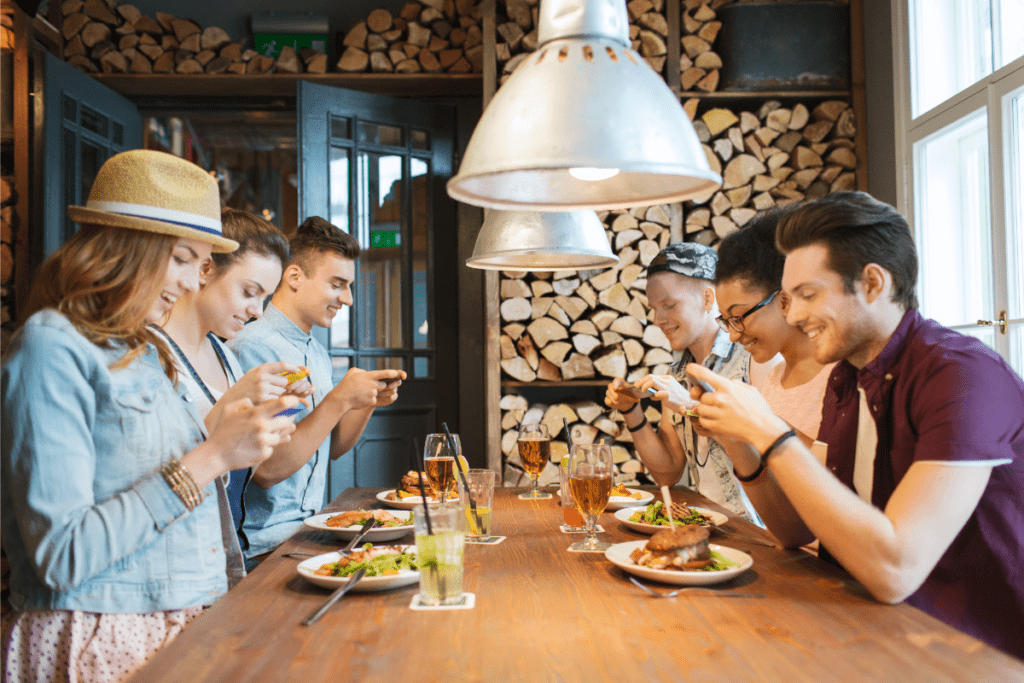 Location Tags and Hashtags are a great way to make people find you.
For example, if you visit a restaurant it is good to add the location in your post. Sometimes people look up restaurant locations on Instagram to get a better idea of how the place and food looks like.
If you make a nice shot or a cool video of the restaurant, they might check out your profile too.
It is similar when it comes to hashtags. If you are in a new town trying desserts, it is a good idea to add a city hashtag with the food you are trying, for example #cakesNYC or #LAtacos
Both ideas are great to get more followers because you are making it easier for people to find you.
Add A Tagline To Your Bio
Instead of (or in addition) simply including your credentials and details in your Instagram bio, give potential followers a clear idea of what they may see if they follow you.
For example, add a unique tagline like:
Follow for easy recipes, prepare for food overload.

Follow me if you're into, you know, eating the actual best food in town

Here for savory and healthy desserts? We only got savory but you can get a gym membership too
A great tagline will make your profile stand out and give people a good idea of what they can expect from you.
You get the idea, give people a reason to follow you if they land on your profile.
Analyze Other Food Accounts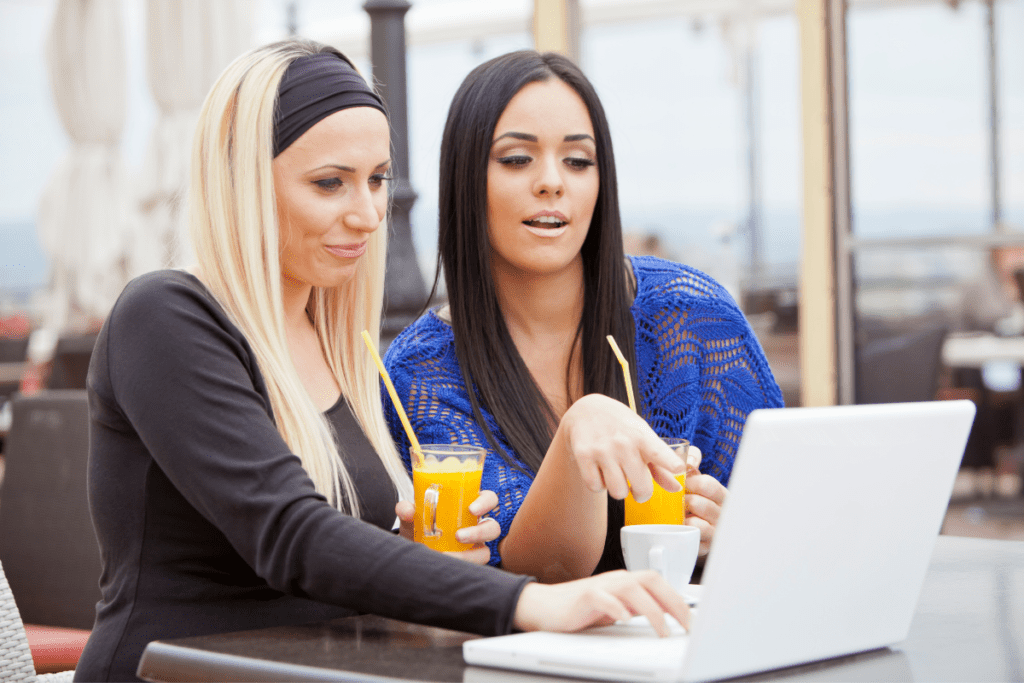 Have you been having trouble catching up to a competitor or another food account? Do some social media competitive research and figure out what they publish, how often, when, and in which formats.
Follow them closely for a couple weeks and see how their followers react to their content, you can get plenty of ideas from them.
Just make sure the accounts you are taking inspiration from are in the same or similar niche to yours, so the tactics can work for your audience too.
Re-Share Others' Content
One last great tip to get more followers is to re-share someone else's viral content. Why? Because if it was good to go viral, it might get you some followers too.
Just don't over do it. Share content that you believe is relevant to your niche and isn't covered in the accounts your followers are also likely following. You don't want to be seen as a copycat or one of the "feature accounts" we mentioned earlier.
When doing this, make sure to credit the original poster in your post caption, every time to avoid any issues.
Doing this smartly can attract some new visitors, but the only way they will convert into followers is if you also have good content. So, you still have to be unique.
Conclusion
There are a lot of ways to get more followers on Instagram for food related accounts. The most important part is to be strategic about it and not just follow anyone who follows you back or post random content, hoping something will stick.
Think about your specific niche and what type of content your target audience would like to see. If you can provide that, you're well on your way to growing a large following of people who are interested in what you do.
Did you find these tips helpful? What tactics have you used to grow your food Instagram account following? Let us know in the comments below!