One of the best ways to have better results on your social media posts is to do it at the right time!
However, I realize that some of you have to ask, 'Really, does the amount of engagement in my posts changes depending of the time?' Yes, it certainly does. That's why I have written this thorough explanation on why finding the optimal time to publish on Instagram is crucial.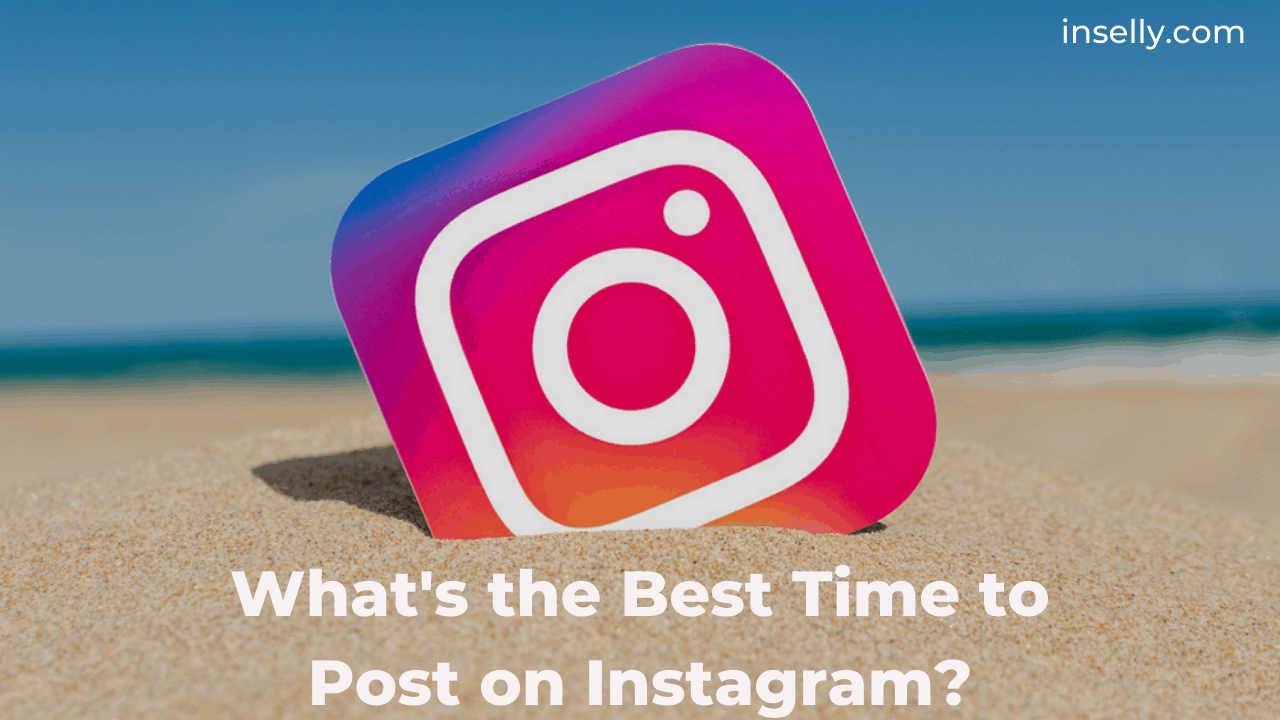 First, of course, you have to develop engaging for your audience, there is no point of posting at the best time if content is not good. Because, regardless of the posting time the majority of your followers can still catch your posts at another time.
So how can you determine your unique audience's ideal post-time?
To know the best time for you audience the best thing to do is testing. Of course you need to start your testing somewhere so the research we did in this article will help you find the ideal starting point for your testing and you will also find that it won't differ much from the average. 
In the days of a chronological Instagram feed, getting the right time was easier because the Instagram algorithm would affect much what your followers will see.
Nowadays, cheating the Instagram algorithm to find the best posting time is a little more complicated but it is not impossible either.
If you don't post at the right moment, your followers may not be aware of your latest posts thanks for the always-changing Instagram algorithm.
So how can you choose the optimum moment for Instagram to post? For every day of the week, I listed the best time to post on Instagram. 
Why Does It Matter When You Post On Instagram?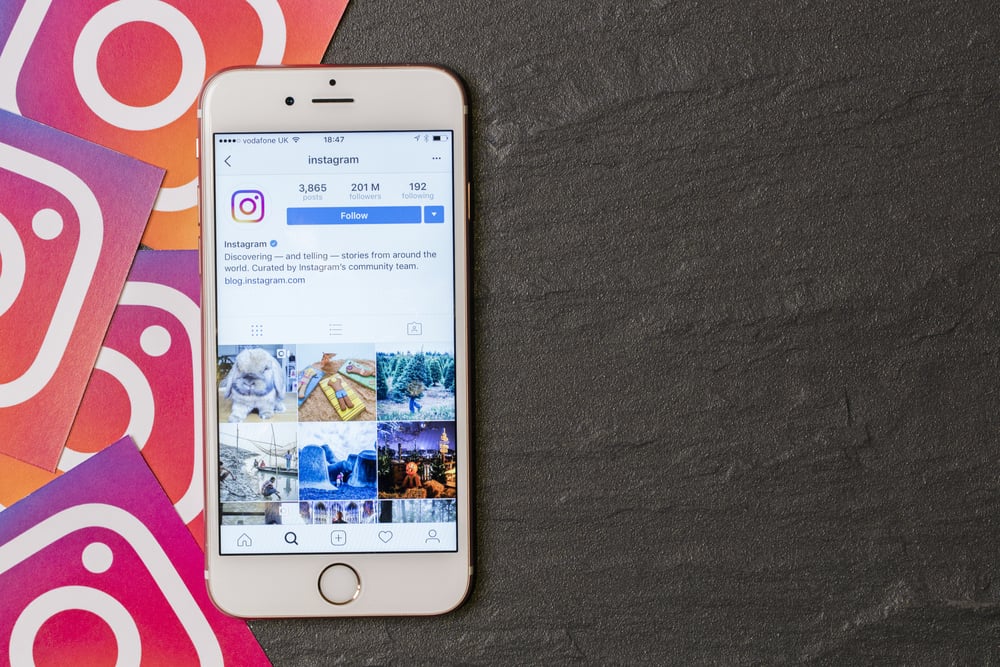 It is vital to post on any network at the optimal moment. But on Instagram, the way their algorithm and feed work is much more crucial.
On Instagram, your post receives a fundamental level of engagement (likes, comments, clicks, etc.) as soon as it is published.
Therefore, Instagram exposes it in the beginning to a fraction of your active followers. And it uses the interactions it creates to calculate the number of more individuals.
The more your followers engage with your posts as soon as they get published the more Instagram will continue showing it to more people.
It is more crucial than ever to get on the first page and place the hashtags higher because the engagement of Instagram is declining.
If you take measures to increase your posting activity, you will thus continue to achieve and may even exceed the same engagement level.
Another essential aspect to note is that the degree of engagement generated by your prior posts will also impact your future posts' loyalty.
As Instagram estimates the number of people, your post should display depending on your previous posts' likes and comments. Thus, you should notice a long-term benefit if you publish at the right time.
Since you know why the ideal time to post on Insta is crucial, I will go into depth when I post on each day of the week.
What Is The Best Time To Post On Instagram?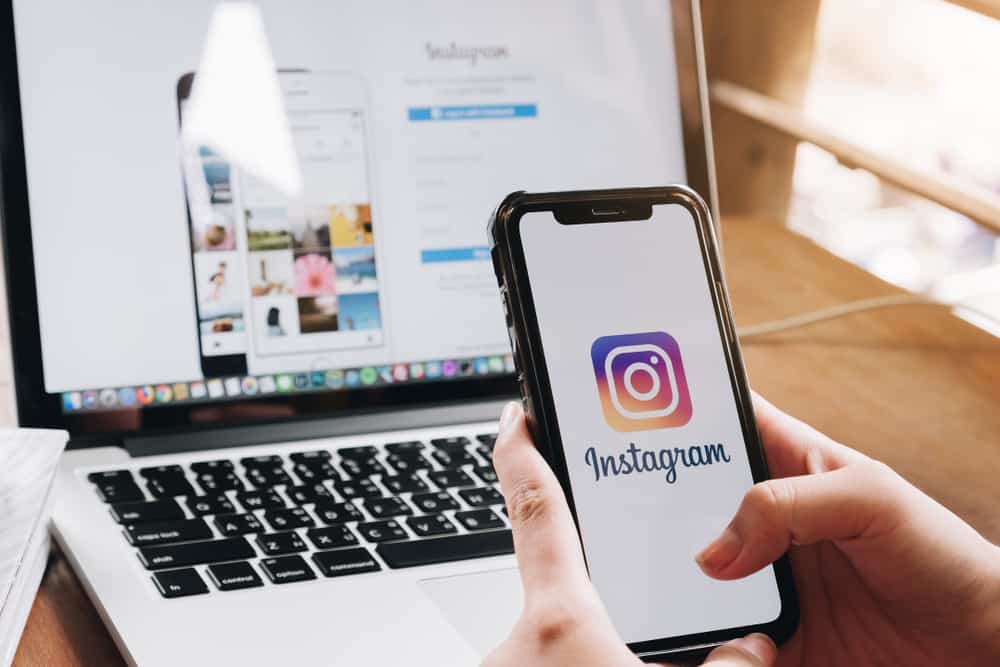 On average for all niches and audiences, various Instagram research has shown that the best time to post on Instagram is between 10 am and 3 pm CDT as the ideal time to post.
However, depending on the day of the week you publish, the degree of engagement you get may fluctuate drastically.
Overall, from the 7 days of the week and the 24 hrs each day has many people has concluded that the most perfect day-time to post is on Wednesday  around 11 am and on Friday between 10 – 11 am. 
As mentioned above, although the ideal time to publish is between 10 is – 3 pm is Instagram, the day of the week on which you post and your specific audience may have a better time to post, which is why I recommend to test and measure your engagement.
Why? There is many variations of audiences and what they usually do during the day. As you can imagine, people who is interested in for example trading might be working during those times but maybe a student would have free more time at those times.  
Here are a few further insights into Sprout Social's ideal post-timing to show you what I mean: 
Posting from Wednesday to Friday at 7 am CDT gives individuals a certain higher level of engagement – they generally check their phones as they get up.

Check your phone for lunch or if you start to run out of your mental energy after workdays. The posting is better from 11:00 am to 3:00 pm on the weekdays.

For weekend posts, posting at 10:00 am CDT on Saturday is ideal since many people may have breakfast plans.
Best Time to Post on Instagram on Weekdays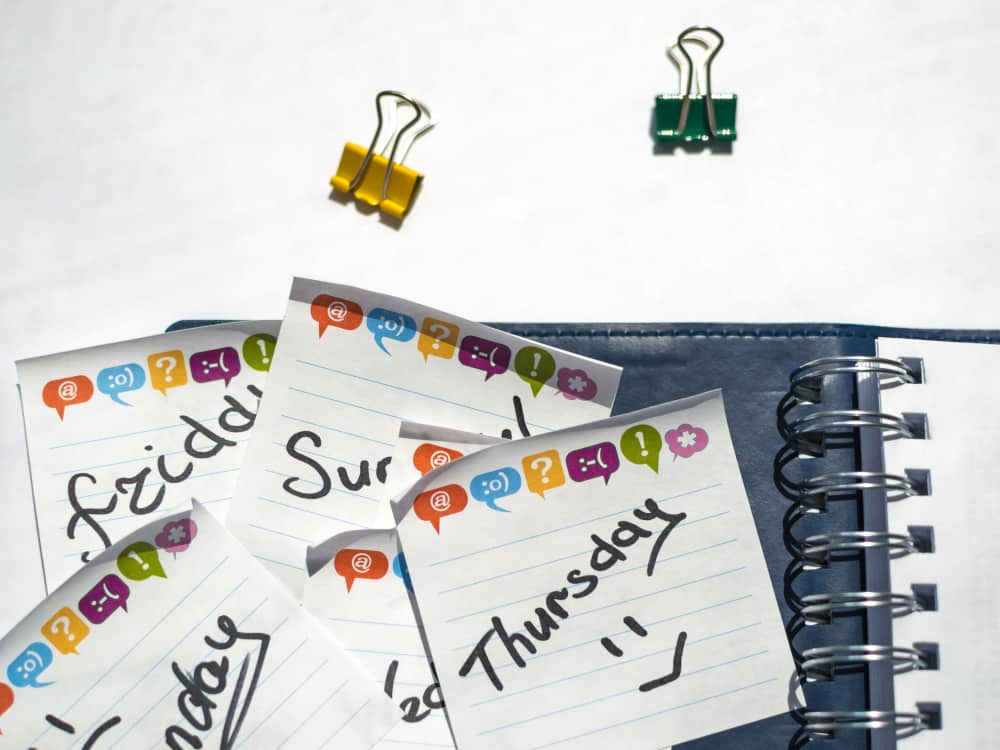 Posting on Instagram during a weekday is different than weekend.
Most people have many things to do during the week and are usually busy at least from 9am to 3pm which is the time usually people are working or at school.
Yes, that doesn't include everyone and there is people who start working way earlier than that or that have night shifts. Also a lot of students go to school in the afternoon, specially college students.
This also differs from niche to niche, maybe sport niche which probably has followers who are training during the afternoon on weekdays and going to games on the weekends will have different schedules to followers from a fashion niche who maybe work or study during the morning and have a little more free time in the afternoon.
That is why I want to make sure you do several tests and measure your engagement so you can find the best time to post on Instagram for your specific followers.
But, since you need to start your testing somewhere, below are the most popular times to posts on Instagram depending on the day of the week.
Best Time to Post on Instagram (Monday)
Monday's ideal time to post on Instagram is between 9 AM to 8 PM. Yes, it sounds like the time frame is way too open but Monday is one of the days people are more active on Instagram. Guess we all hate Mondays and we just want to escape from it? LOL
Best Time to Post on Instagram (Tuesday)
Tuesday's ideal time to post on Instagram is between 10 AM to 4 PM. Research has also shown that between 5 pm and 9 pm is a good time to post too this mostly because from the weekdays Tuesday at 7pm has a lot of engagement in average across different niches.
Best Time to Post on Instagram (Wednesday)
Wednesday's ideal time to post on Instagram is between 7 AM to 6 PM. With the best engagement recorded at 11 am in average for all niches and all days during the week. So if you are going to be posting a few times a week, I recommend you to at least have one post scheduled for 11am on Wednesday's.
Best Time to Post on Instagram (Thursday)
Thursday's ideal time to post on Instagram is between 8 AM and 9 PM. The most engagement during Thursday's is seen somewhere between 6 pm and 9 pm.
Best Time to Post on Instagram (Friday)
Friday's ideal time to post on Instagram is between 9 AM to 3 PM. Friday is the week's 2nd most important day to post according to research. Having posts scheduled on Wednesday's and Friday's at the best time can help you grow your Ig account faster.
Best Time to Post on Instagram During Weekends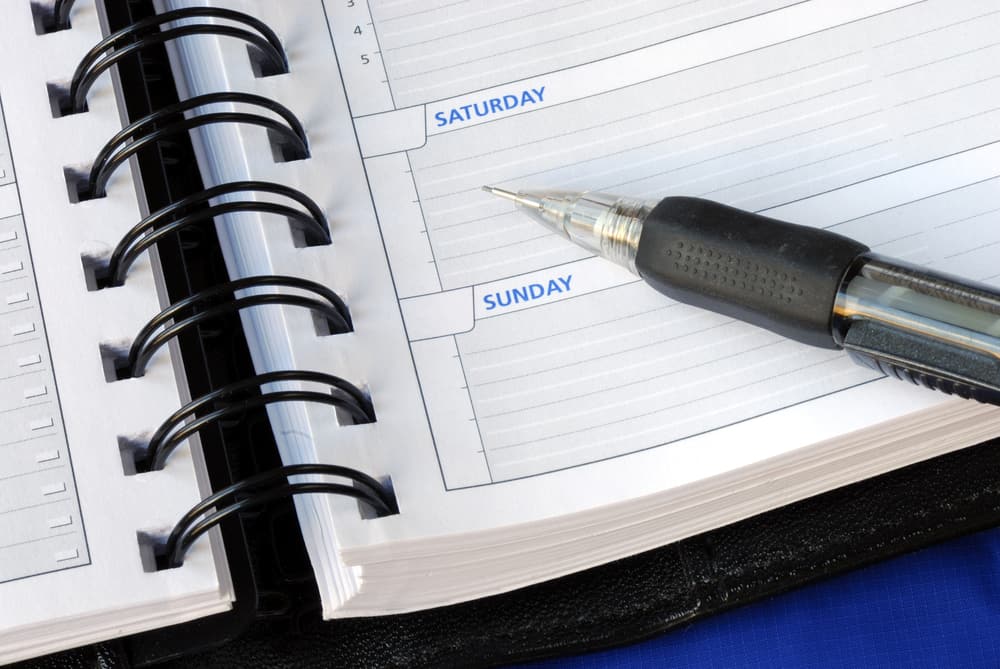 As you can imagine on weekends people have more free time from regular day to day responsibilities so it is not hard to find them on Instagram at all times.
But, because people are more free during weekends is also a little more difficult to find the ideal time to post on Instagram on weekends.
It is also recorded that on weekends, engagement tent to be less compared to weekdays. But it doesn't mean you should stop posting.
Being on your followers feed is important, you have to be seen to be remembered. Yes, you may not get the engagement you want on weekends but it is important to keep your followers seeing your content.
To maximize your engagement on weekends I recommend you to post during the weekends at the times described below.
Best Time to Post on Instagram (Saturday):
Saturday's ideal time to post on Instagram is between 9 AM to 12 PM. Probably people will run errands or be having fun in the afternoon which is why they might not be looking at Instagram as much after 12pm.
Best Time to Post on Instagram (Sunday):
Sunday's ideal time to post on Instagram is between between 8 AM and 3 PM. The engagement on Sundays is extremely modest compared to the other days of the week bit is till recommended to post something.
Best Time to Post On Instagram – Tips: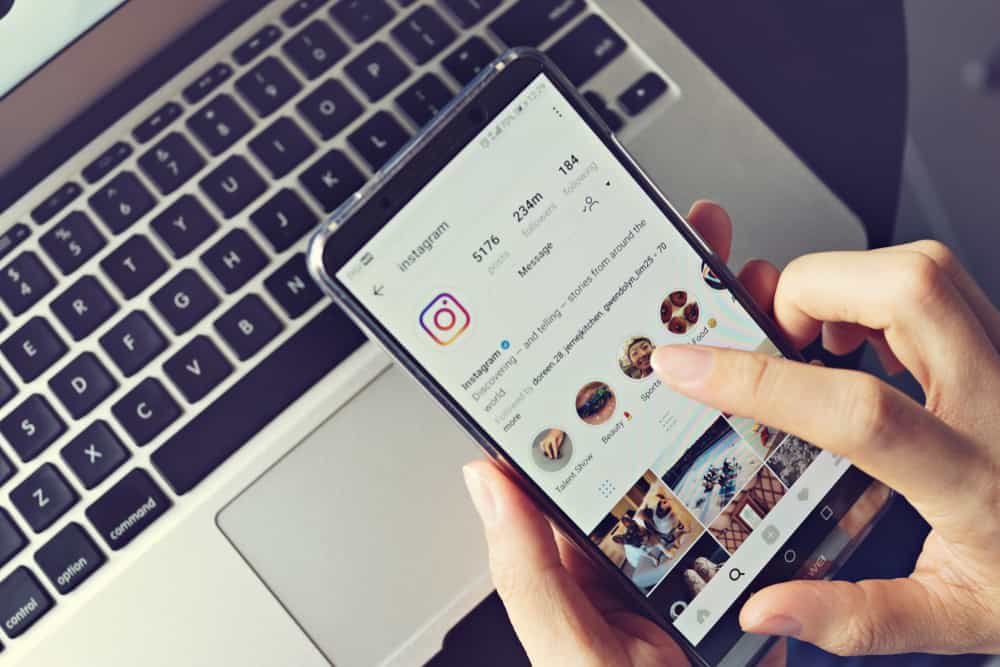 As you can see, posting on different days, the utmost engagement is ensured. But you might be pretty frantic when you attempt to wait for the perfect moment to write every day, and you may also forget about it. Therefore, you should have a planning tool for yourself.
You can choose a suitable planning tool for each day in advance. In these optimal periods, you can then schedule your articles fast.
Postgrain is a great cheap one.
So, you may use it for scheduling the Instagram feed, stories, and even IGTV photographs, carousel messages, and videos.
Tailwind is another nice one. It may be used not only to schedule articles but also to locate your particular time. It will evaluate your previous postings and show you the ideal times for you.
You can do better than fit all formulas in one size because you have a distinct audience that will behave differently.
And when you question, "Could you publish one of these tools on Instagram using a computer?" The response is yes. Yes. Moreover, it is much easier than using your mobile device. Your laptop material may be created, uploaded, copied, pasted, and scheduled into your programming software.
Features and Tools:
Here are some tools and features that can help you make your finest personal time on Instagram: 
The Next

Best Time to Post on Instagram

function automatically determines your top 7 post times on Instagram, allowing you to program and publish batches without a hitch.

You may use Instagram Insights to identify your highest times and check whether most of your followers are online.

Spreadsheets can enable you to track and assess progress in your publishing experiments.
5 Additional Ways to Increase Engagement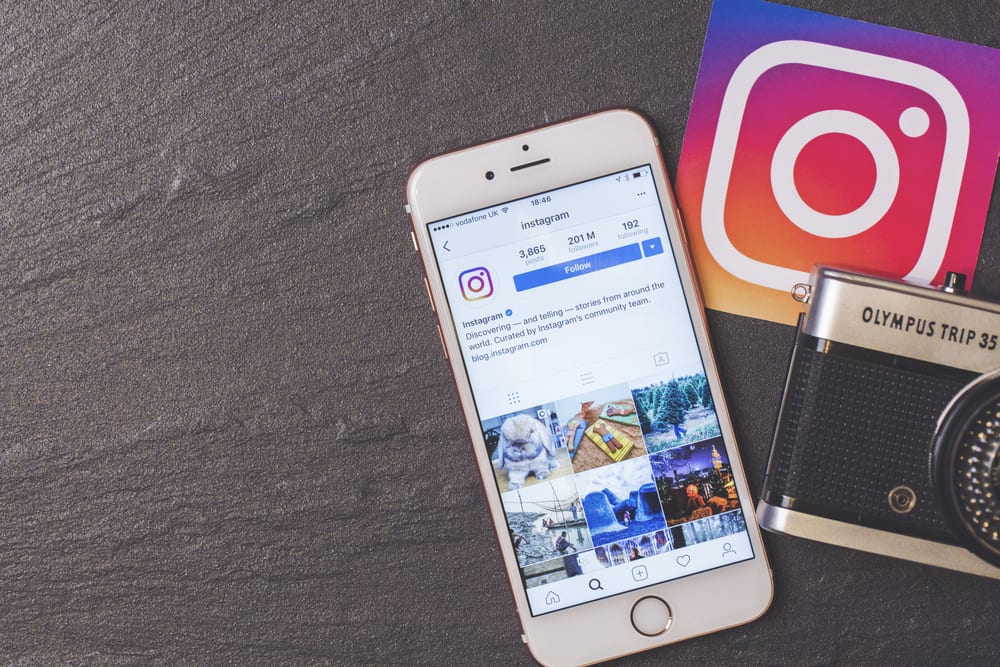 Posting can assist in increasing Instagram involvement at the ideal moment, but it alone will not. Here are several more ways to enhance your engagement.
1. Make more Videos available:
Pictures do great on Instagram, but our goal is to get the maximum interaction from every post. Therefore, videos are more involved than photography posts and carousel posts, as shown in this study. 
Most individuals do not publish videos. As a result, videos constitute only 18% of Instagram postings. Because time and effort are needed, however, by utilizing a promo video creator, you may reduce it by few minutes.
The video's Instagram video editor is a nice one you may try. You can produce highly shareable Instagram videos in minutes by using numerous promo video themes.
An example of a video powerful firm is Gousto. A lot of easy videos are published. And through these films, they build a lot of engagement. It would help if you also strived to produce other videos.
2. Run advertising: 
The advertisements are another technique of making sure your ads reach this initial surge. Once your organic posting has been published, you may enhance it to assure more interactions.
Instagram features a personalized audience that allows you to redirect your ad to video watchers.
So you may benefit from this and retarget the individuals who watched your films before using my above suggestion and publishing other videos. By monitoring your introductory videos, you will most likely watch and like your postings in your future videos.
You can utilize the ad to drive sales, too, because when you view a video ad on Instagram, 31% of the people shop. 
Lens distortions are one of the companies that makes the most of video advertisements. You routinely promote Instagram video advertisements such as the one below.
You may build such films using InVideo's ad creator. They also provide several ad templates.
3. Join the Groups: 
Many people utilize a hidden way to achieve the initial boost. It is the usage of pods, also known as lobby groups.
Moreover, it is where a group of individuals write similar subjects simultaneously and simultaneously publish postings. Then, after Instagram notifications everyone you like, it will promote the post to the explorer page and rank it on Hashtags. 
But I warn that this approach is in Instagram's mouths. You even deleted numerous Facebook pods. Most of them are now available on Telegram.
Make sure you stay diligent when using this approach.
4. Use a lot of hashtags: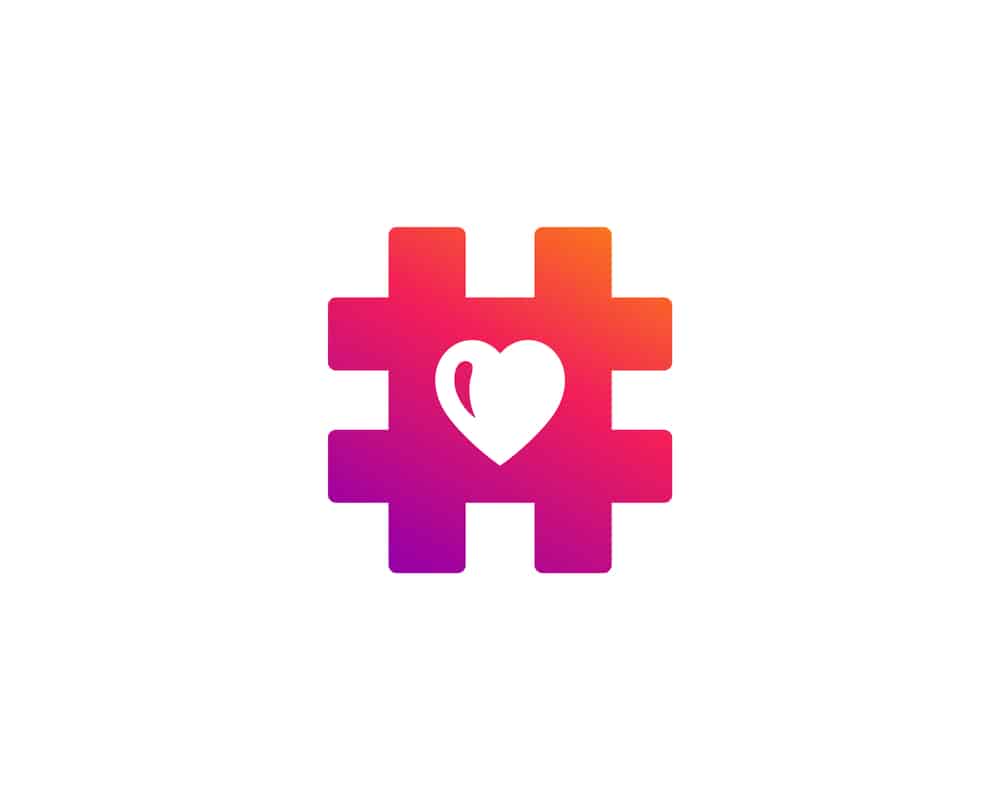 Many hashtags might make the engagement more intense. For example, a TrackMaven analysis revealed the strongest engagement to postings with 11 or more hashtags.
I suggest you utilize between 15 and 30 hashtags for each post. But make sure that they are essential and attempt to use some hashtags with minimal competition.
Most individuals choose the most popular hashtags. However, it is best to utilize less popular ones when you get started and have fewer followers. 
These are used less than fifty thousand times.
For you, it will be easy to classify. As accounts with the most engagement, Instagram hashtags compete for the most used.
You may start using more of the top ones as your account develops. However, keep the most popular one for now or use a blend of low, medium, and highly competitive hashtags.
To evaluate the competitiveness intensity of a hashtag, you may use a tool like brand mentions.
It helps you understand how good a hashtag is.
See Palmer's for some suggestions on how to utilize hashtags correctly.
You produce posts routinely with essential hashtags such as the one above.
You should also make sure you compose a long phrase before adding the hashtags.
A study by Mention revealed that the characters that range from 1001 to 2000 are the most engagement.
5. Track Data: 
A lot of data on Instagram analytics may be found. It may be done using an integrated tool or tool like IconoSquare from third parties.
For example, they will show you the posts that best work, which hashtags attract the greatest engagement, which videos have the best duration, etc.
Keep an eye on it, therefore.
Conclusion!
When statistics are available on the high times to publish through social networks, the social marketers may plan content better.
Nevertheless, as businesses continue to experience the impact of digital media of an extraordinary year of upheaval, new approaches are being developed.
New content forms and trends might help you unprecedentedly reach your audience or perhaps uncover new categories and people you had not been focused on previously.
The optimum time to publish on Instagram or another network may appear to be a minor aspect; yet, as this piece shows, the engagement you build may make a significant impact. So start with the finest times in this post.
Continue to examine this information quarterly because the cumulative behaviors of your followers are growing as your account increases.
Although the quality of your material is a vital component in social media success, timeliness is the most crucial factor for whether or not your posting is effective with the update to the algorithm.
Now that you know the optimum time to upload material, make sure you have a critical editing application ready to print out the photos or video.