Story type content is an excellent way to boost engagement on your Instagram page and access more of your audience.
One way to make curating content for Stories easier is to create templates for your Stories so that you can create more content with less work.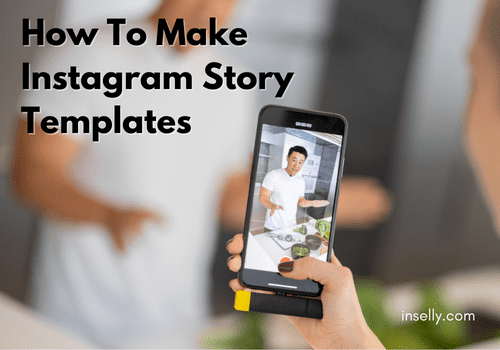 In this article, we will go over how to make Instagram Story templates that will be perfect for posting on social media to promote yourself and your brand.
What Are Stories?
Stories are a function on social media platforms, such as Instagram, that operate as a "a collection of images and short videos, with optional overlays and effects, that a user can add to over time, but which disappears after 24 hours".
In this way, Instagram Stories can be a great way to express yourself online, but they can often feel like a bit of a waste of time.
For this reason, we suggest using a template to easily create content for your Stories without spending a ton of time making brand new stories every 24 hours.
Why Should You Create Instagram Story Templates?
Creating Story templates is typically done on an external platform or design software, rather than on the social media platform itself. This can allow you to get more creative with your Instagram Stories and more original with your Stories.
In fact, creating designs for Stories in an external editing software is one of the best ways to stand out online.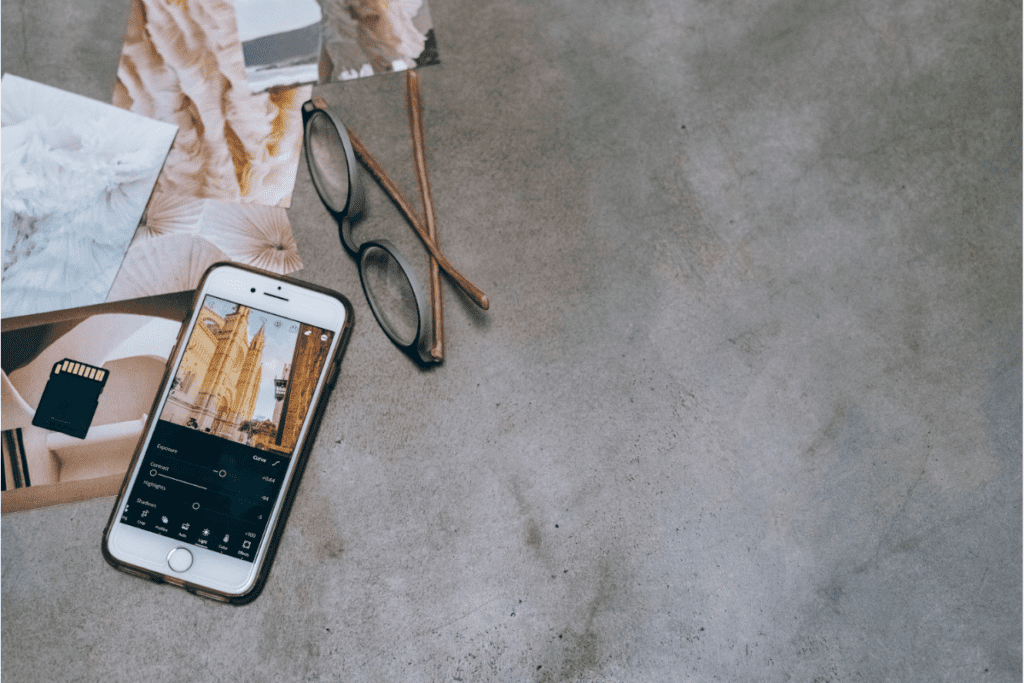 Let's get into the individual tips that we have for creating Story templates.
How Do You Create Instagram Story Templates?
1. Pick A Design Software Or Platform To Create On
There are many options available to you online. You might find that some options can be a little pricey, but there are platforms online such as Creative Fabrica that can help you creating your very own Story templates. You can take a look at their free resources and find there the perfect graphic for your project.
Different platforms have different tools for design, so be sure to do your research to ensure that the design platform that you choose has what you need. Making templates for your Stories will need text, images, graphics, and color options at the minimum.
2. Figure Out The Size Of The Story That You Need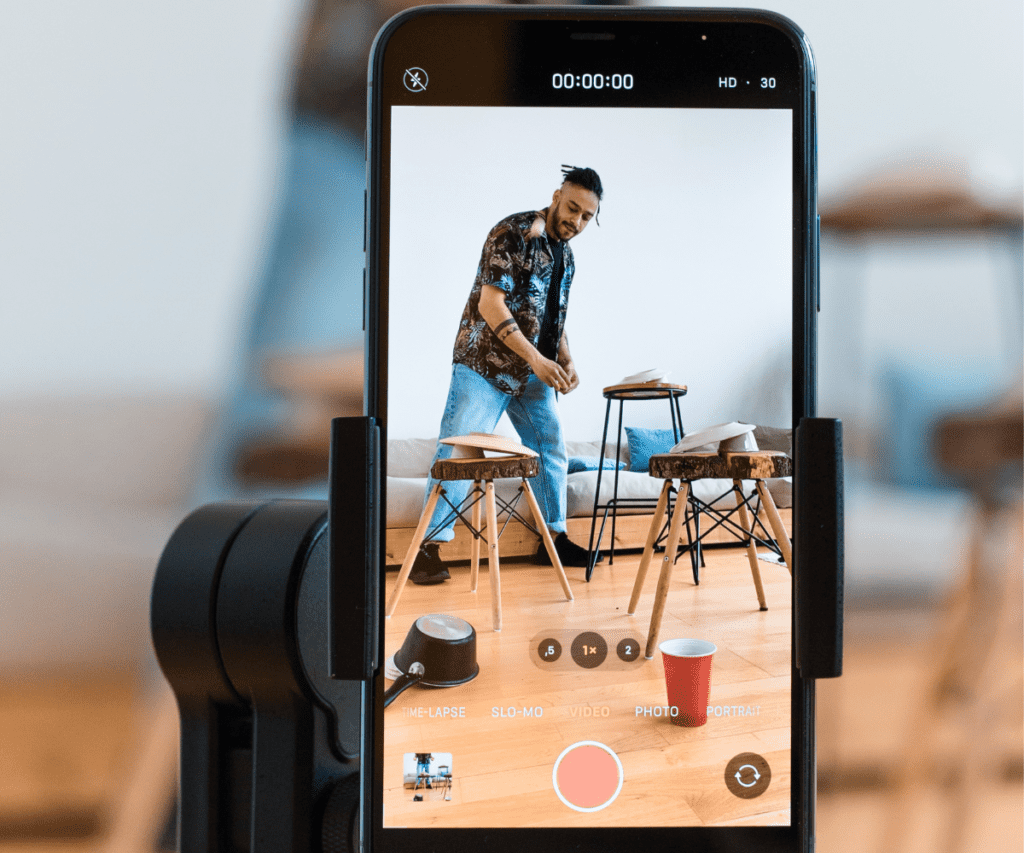 Instagram Stories have a set dimension which will allow you to create high-resolution images if you create your templates with them. The dimensions of an Instagram Story is 1080 pixels wide by 1920 pixels high. You can also choose a ratio aspect of 9:16 to get this size.
3. Figure Out A Color Palette
You have two great options in this step:
Use Your Brand Colors
Make your Instagram Stories recognizable by picking similar colors to your own social media branding. This can help for your Stories to be a cohesive part of your social media strategy which will help people to recognize your Stories on the app.
Do Color Research
If you do not currently have brand colors or are looking to create a new look for your social media posts, be sure to use colors that look nice together. There are also tools online called the Color Wheel's that are free and easily available through a quick search. Color Wheel's will allow you to create a palette of colors that work well together that you can use for your story templates.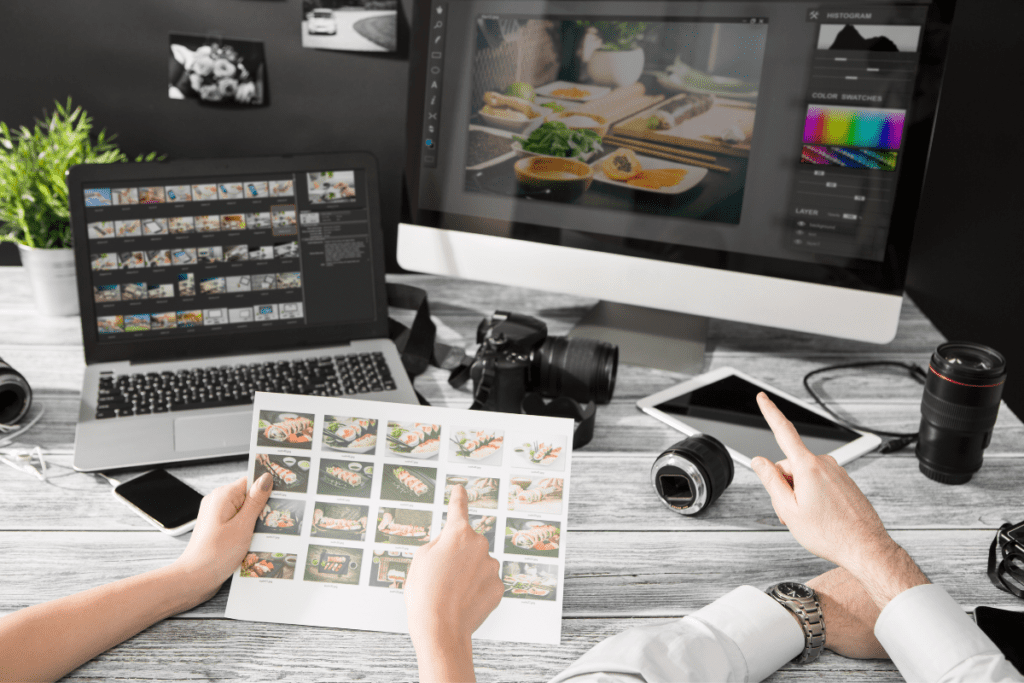 4. Use Images And Graphics To Stand Out
Social media requires that people add personal elements to their posts in order to create trust between the poster and the viewer. In this way, you should create templates that involve images of yourself, your business, or your products and avoid posting blank walls of text on your Instagram Stories.
You can easily do this on design software by creating shapes to insert photos or videos in.
Another option to help personalize your Instagram Stories is to use graphics that are in your style or color palette to help illustrate what you are talking about or grab attention.
These are similar to the stickers that are available through Instagram's platform and are available in many places online for you to add to your templates.
5. Select An Appropriate Font
Fonts are a commonly overlooked piece of graphic design, but fonts are extremely important to creating quality Instagram Stories because text is such an important part of this small social media post.
Your font choice should reflect your overall branding. As well, you should avoid selecting a font that is similar to other popular brands unless that choice is intentional.
When using multiple fonts on the same page, you should do some research on "font pairing". You may find that the primary font you want to use already has a popular font that is used in conjunction with it!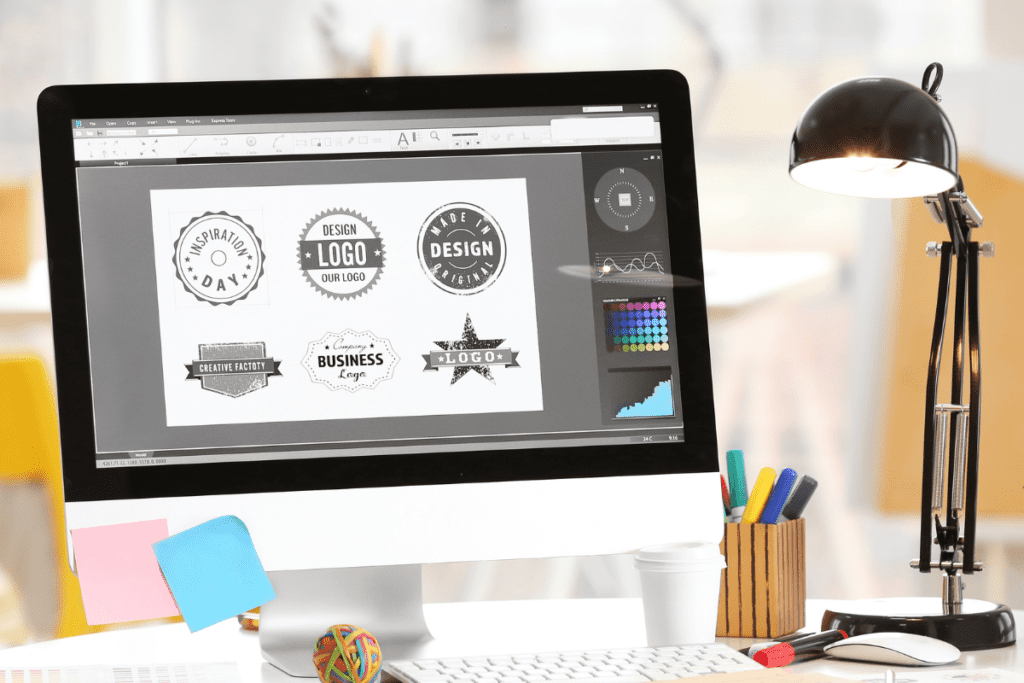 Where Should You Start?
You may feel prepared to get started making Instagram stories, but what type of templates should you make?
Depending on the type of content that you would like to make, you should make a variety of Instagram templates to save yourself some work down the line. Here is a list of possible Instagram Story templates that you can create for yourself and your brand:
Announcement
Sale Notification
Quotes
Advertisements
This or That
About Me
Ask Me Anything
This is just a short list of the dozens of options for Instagram Story templates that you could create!
Final Thoughts
We hope that this article has served as a guide for you to make your very own Instagram templates regardless of the design platform that you choose.
Remember to keep your branding in mind when you generate your templates and have fun with the process!