You constantly checking out the outfits of your favorite influencers, even creating a series of inspiration boards on Instagram or Pinterest. But in reality, you never really take the plunge. 
Indeed, some pieces that are worn are luxury items that are not only extremely attractive, but also very expensive.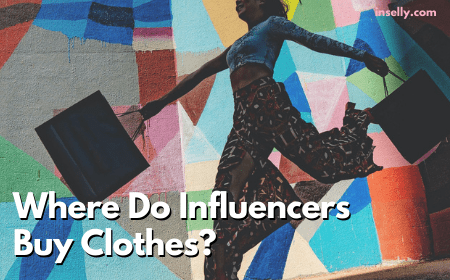 Yet, the influencer models have never stopped posting their new-found items, from bags, clothing, shoes or accessories, as long as the logo is clearly visible.  
Here comes the question, where do influencers buy clothes? And how can you dress up like your favorite influencers without being left with an empty wallet?
Some of the mandatory stops of any shopping route are Zara, Mango, Pull&Bear or H&M. By now, you have more than to learn about their collection, but also expand your directory of stores to search for different style proposals. 
Here are some tips for you to get your dream closet. 
Where Do Influencers Buy Clothes?
1. Popular Brands
There are a lot of places where you can go to search for cool items, but here is my list.
H&M has great quality for the price and their clothing is stylish yet affordable. 
Uniqlo is perfect for basics that will last you years as well as statement pieces. I love their leggings! 
Zara can be hit or miss with sizing, but they have such cute outfits and shoes! I am so excited that they opened a new store in NYC.
Asos.com is another great website for pieces that are cool and edgy. They have a lot of trendy styles that are perfect for people who can't afford high-end designers. Many influencers model are posing on the site, but there are no #aesthetic photos.
Amazon.com is a great place to find basics. The downside is the searching can be overwhelming, especially if you're looking for a specific piece or designer since there are no tags. With that said, the prices are amazing and it's a good place to buy last season's items on sale. 
Etsy is an awesome website where small designers and artisans sell their clothes. It's a great place to find statement pieces and indie brands. However, they tend to be quite pricey due to most of the items are one of a kind.
2. Clothing Subscription Boxes
Subscription boxes are best for people who love to switch up their style every now and then. I love to get my boxes every month because I know that they will definitely contain pieces that are unique and unlike anything else in my closet. Plus, they are usually reasonably priced for what you're getting. And most importantly, who doesn't like surprises?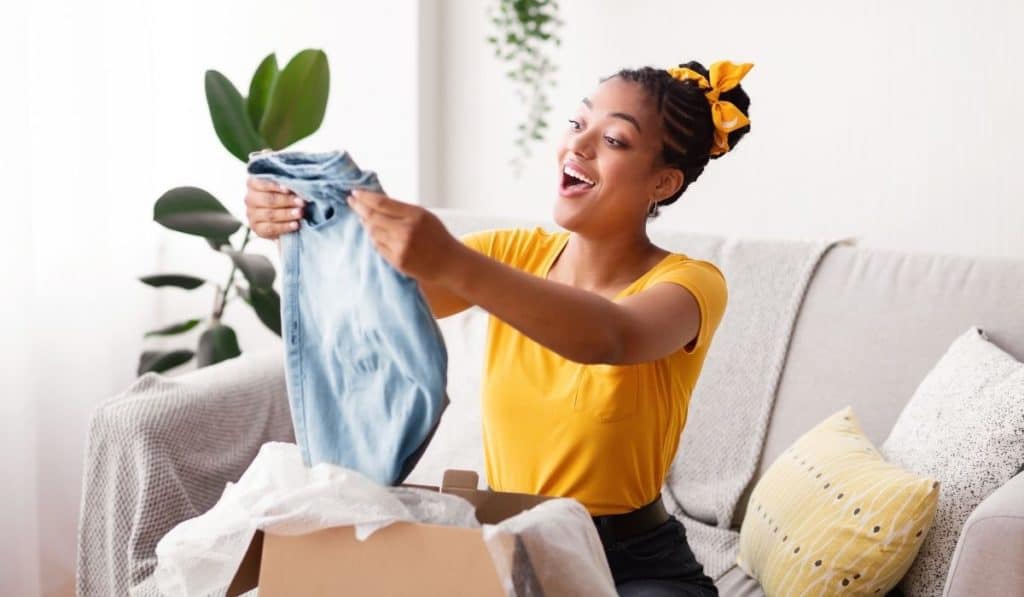 Some of the best subscription boxes are:
Stitch Fix is a personal styling service that delivers you five handpicked pieces of clothing and accessories to try on at home. You pay $20 for the stylist fee. If you decide to keep anything, that $20 will go towards your purchase. I love getting these boxes because they give me so many options to mix and match!
This is the same concept as Stitch Fix, but you will need to fill out a detailed survey so your stylist knows exactly what you are looking for.
Gwynnie Bee gives you up to 30 days to try on clothes at home before you decide to send them back. They have different subscription plans depending on your lifestyle and taste.
This is a women's clothing subscription for men. Each box contains five curated items based on your style profile for $60 per month.
Wantable offers both accessory and makeup subscriptions. The coolest thing is their fitness boxes  which are amazing! It comes with 5 fitness products, 3 of which can be full-sized and you can try them for 5 days before deciding to keep or return what you don't want. 
Fabletics is my favorite! They offer activewear subscriptions and you can purchase the items that come in your box or anything else on their website. I love these boxes because they always have the hottest sports bras and leggings that are perfect for working out.
3. Outlet Stores
One of the ways to grow your closet with incredible and luxurious garments is by shopping in outlet stores. Outlet stores are known for being a commercial space where off-seasons or leftover items like clothes, bags or accessories are sold at a cheaper price.
Many prestigious brands have opted for this option in selling off their off-season or leftover items. In outlet stores, the products will be sell for a sale or at a lower price than usual.
With this option, brands will still get some profit return and people will be able to own any items from their favorite brand at a discounted price.  
For example, Miami is one of the best place for shopping. You can find the best luxury brand and most recognized fashion brands in all the large malls and outlets there.
The best outlet store in Miami is Sawgrass Mills, and it is one of the largest in the United States. It is a shopping paradise as they have promotions throughout the year, and sometimes the discount deals are even better than Black Friday. 
Besides that, the shopping outlet is so huge that you will end up spending the whole day shopping in it. Primark, Sephora, Gucci, Nike and Ralph Lauren are just some of the brands that this mall has. 
4. Second Hand Stores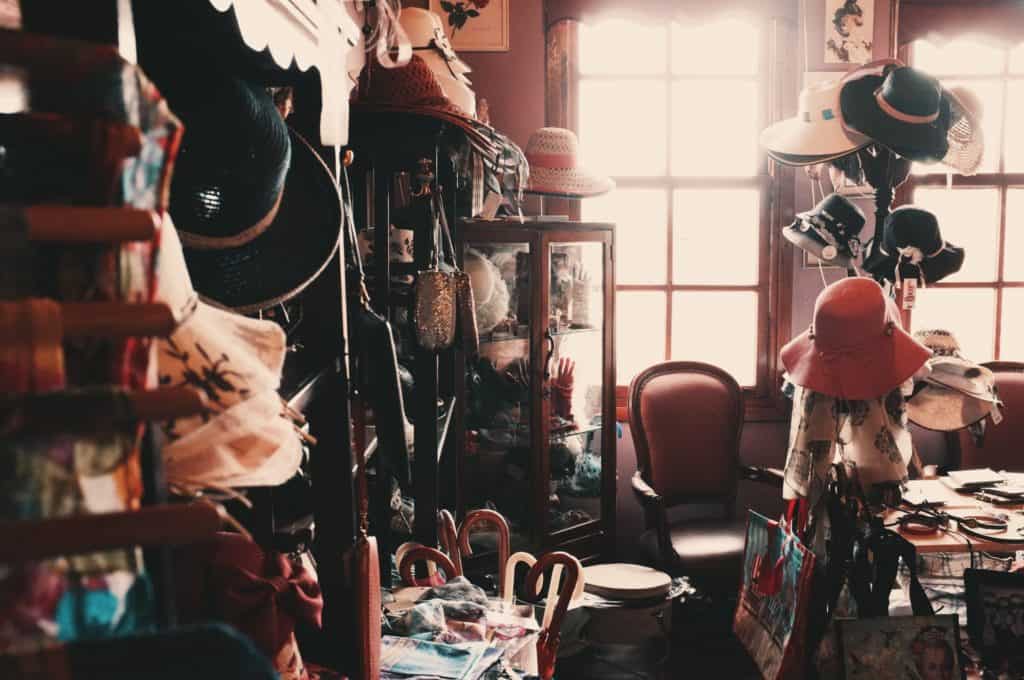 Another option to consider is buying pre-loves or vintage clothes in second hand stores. It is another place where some famous influencers buy their clothes as it allows them to create an original look of their own.
Besides, items in second hand stores are unique pieces that have survived the passage of years which will add a different flavor on the overall style.
Hence, if you decide to buy any vintage items from a second hand store, you know that there is little chance someone else will wear the exact same thing. These pre-loved items are not something that you can get easily.
Most of the time, it seems almost by fate that you will get that unique, one and only vintage garment, and this kind of distinction from others is what we love to have. 
Besides, buying from second hand stores is beneficial for the planet and ecology system. This is a selling concept that will not only help those in need, but also allows people to own beautiful garments in a sustainable way. 
Tips about buying items in a second hand store  
Check the composition labels. Garments that are 100% silk, cashmere, wool usually give a guarantee in quality as the pieces have stood the test of time 

Explore clothes from the late 90's even if they don't look very vintage. They are usually less expensive and will undoubtedly become top of the line in a few years.

Think timeless pieces like a colorful trench coat or a white blouse with a nice collar. Sailor sweaters and sweatshirts are also timeless pieces. These clothes are easy to mix and match and you will certainly be able to put together several different styles with the same garment. 

Look for original pieces that have a different pattern or motif, and come with some striking color. It might seem quite hard to pull off, but thanks to its print and color, it will undoubtedly bring out the elegance and confidence that you have been looking for.

Explore your mother's closet to understand the style, or browse through some online sites to search that piece that was made for you. 
Aside from buying from physical second hand stores, you can also do your pre-loved shopping online. Here are some of the best second hand online sites where influencers buy clothes, and at an affordable price.
Swap.com (Downers Grove, IL) 
You can find clothing, accessories, shoes, plus size and maternity for adults and children on this site. Swap carries over 2 million items, all with high quality options and provides free shipping on orders over $75. 
Tradesy (Los Angeles, CA)
Tradsey is a website that is designed for women by women, it is a site where you can get everything from bridal gowns, elegant and vintage clothing brands like Louis Vuitton to Gucci and many more, with guarantee authenticity.
Vestiaire Collective (Paris, France)
This is a platform where you can find adult and children's clothing, swimwear, jewelry, handbags and also shoes. It is a platform that is famous for revolutionizing the online market for second hand luxury fashion. Now, the desire of owning Miu Miu handbags, Dolce & Gabbana jackets or Louboutin shoes are no longer a dream as you can now own all these beautiful pieces at an affordable price. 
As the name suggests, it is a site where you can find retro design clothing, accessories, shoes and handbags. Managed by fashion enthusiasts who visit bazaars and markets, these people handpicked every single pieces sold on the site. They then categorized these items by decade and displayed them through its online store or its physical spaces. The clothes offered date from the middle of the last century, which gives everyone unlimited options to choose from. 
5. Buying Clothes On Instagram 
Instagram is also a great marketplace to look for new designers or fashion brands that you won't normally find in your city.
Nowadays, a lot of up-and-coming designers not only use Instagram to drive traffic to their online store, but also promoting the products on directly Instagram by setting up shoppable posts to sell.
Just bear in mind that most of the new brands will have issues in terms of stock volume, sizing issue and inconsistency in the product quality as they are still in the progress of perfecting their line.
Despite all these, it is worth it to check out their Instagram shoppable posts to know what cool items they have released.
What Do Influencers Do With All Their Clothes?
Influencers like to use different clothes for their pictures. They usually just keep them but also may sell them, return them if it was for a promotion, or give them away to friends or family.
Many of the popular influencers have a stylist that helps them put together the looks for their pictures, but usually this type of influencers work with brands and they gift or lend them clothes that have to be returned after the shoot.
Most commonly, influencers with fewer followers – but still thousands of them – will buy and re-sell their clothes once they have shared some content wearing them.
Obviously, like anyone, if it is an item they really like and like to wear it on a regular day, then they will keep it. But if not, there are plenty of options to sell clothes online, like poshmark and tradesy.
Where Do Instagram Models Get Their Clothes?
The most popular models on Instagram work with brands and agencies that provide them with the clothes, but some of them also buy their clothes from different stores or online.
There are many options to buy clothes online for Influencers, but the most popular ones are Asos, Shein, Missguided, Boohoo, PrettyLittleThing, all the ones mentioned above.
These stores usually have a lot of Sales and offer free shipping worldwide, which is perfect for anyone who wants to get their hands on the latest fashion trends.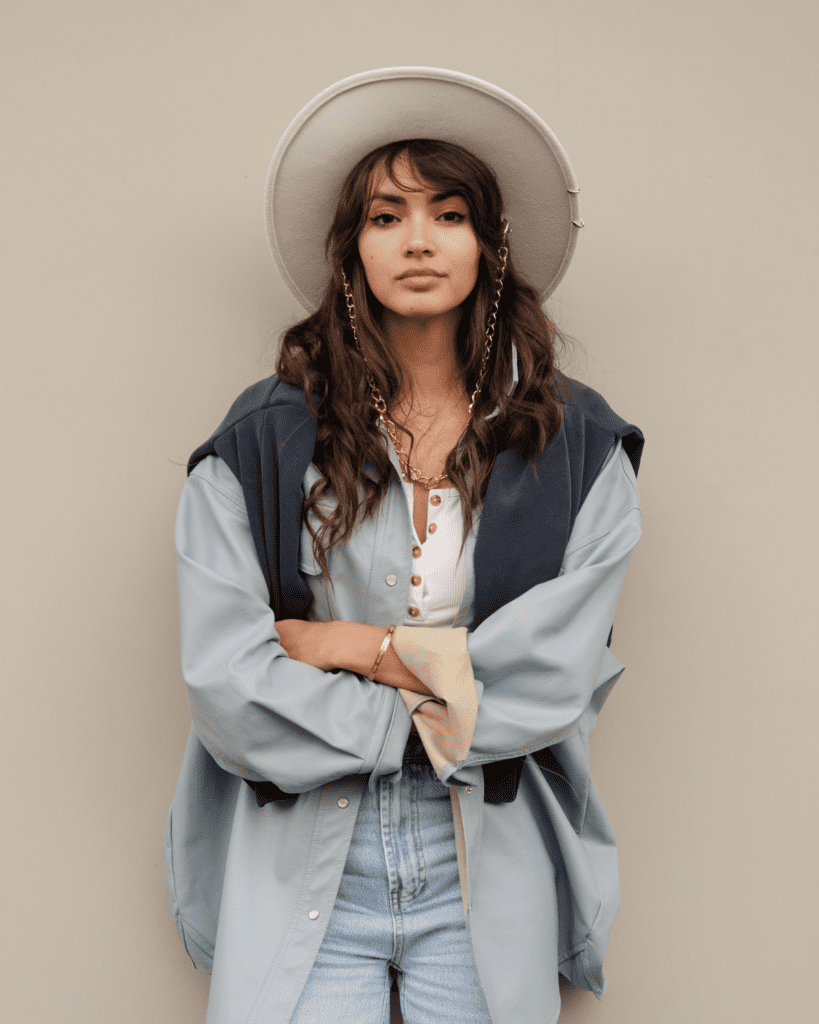 So in general, unless they are working with a brand Instagram influencer models will just get their clothes from the places any common person would do.
How Can I Get Free Clothes From Brands On Instagram?
There are a few ways to get free clothes from brands, but the most common one is to work with them. The best way to do this is to contact the brands directly and inquire about their opportunities for collaboration.
Many times, they will be happy to send you some of their products in exchange for a mention on your social media accounts or a blog post as long as you have a big following and your content is related to the style of clothes they have.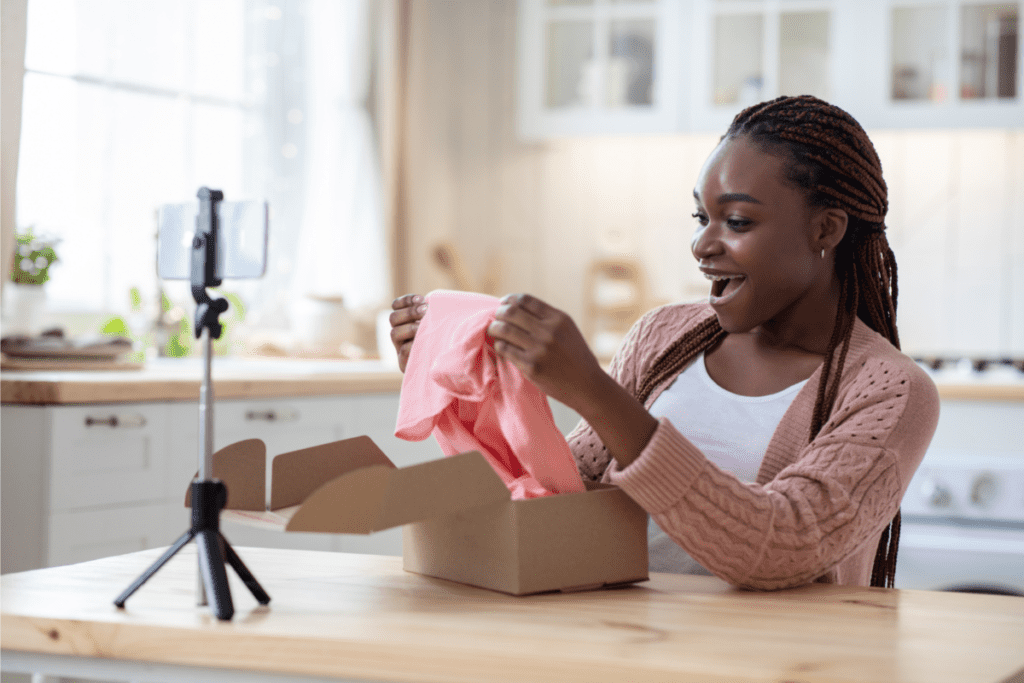 So you need to make sure to get followers for your fashion account and keep them engaged.
Another way to get free clothes is to participate in fashion shows or other events put on by the brands. 
These are usually open to anyone who wants to participate, and you will likely be able to keep the clothes that you wear during the show.
Of course, you can always try to win clothes by entering contests put on by the brands.
Many times, all you have to do is follow them on social media and share one of their posts for a chance to win.
Conclusion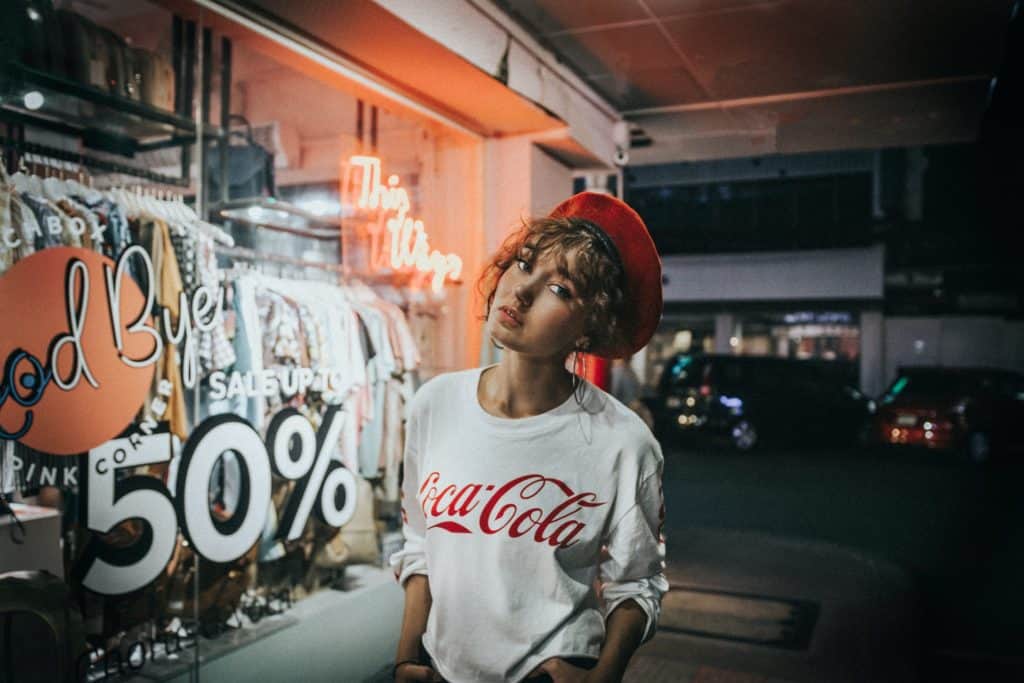 Do you always browse through all your favorite influencers? Wondering where do these influencers buy clothes and dreaming to get one of the beautiful pieces?
Well, it is no longer just a dream. With all the information we have shown so far, you will be able to get your desired items and rock those saved inspired styles. The best part is you can do it without emptying your wallet.  
Without a doubt, our favorite part was searching for these sites in the hope we will not only help you achieve your desire to own the inspired style by Instagram famous, but also answering your question on where do the influencers buy clothes. 
Now we hope you are ready to buy those attractive garments that suit your style and also your pocket. Happy shopping!