As a brand, finding effective marketing tactics that showcase your product to the right audience is an ever-evolving task.
Thanks to social media platforms such as Instagram that possess a virtual marketplace for brands – both large and small brands alike – it is impossible not to tap into this space and sell your amazing product.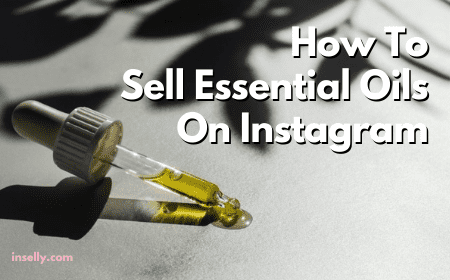 In this post, you will be learning the step-by-step guide on how to sell essential oils on Instagram. 
Why Sell Essential Oils On Instagram
What do you see when you search for essential oils on Instagram? Stacks of pictures of essential oils photographed with minimal allure.
People have long realized how lucrative selling their products online has become.
With 73% of Gen Z preferred brands reaching them through Instagram, this gives you another reason to utilize Instagram to market and sell your product sales.
Recently, Instagram has upgraded their latest feature called SHOP to a main category on the app. This feature allows you to sell your essential oils by creating your own virtual shop. 
You benefit greatly from this feature as your audience can access your product collection, your website, and most importantly a payment channel; all in one place. It is 2022, convenience is the order of the day.
Since customers now no longer have to leave Instagram before buying your product, this is a win for you to start selling your essential oil product on Instagram.
How To Sell Essential Oils On Instagram 
1. Create A Business Account For Your Essential Oil Brand
It doesn't matter if it is a personal account or business account, you're still able to sell your product on Instagram.
However, if you want to reach your target audience, it is so much easier with a business account.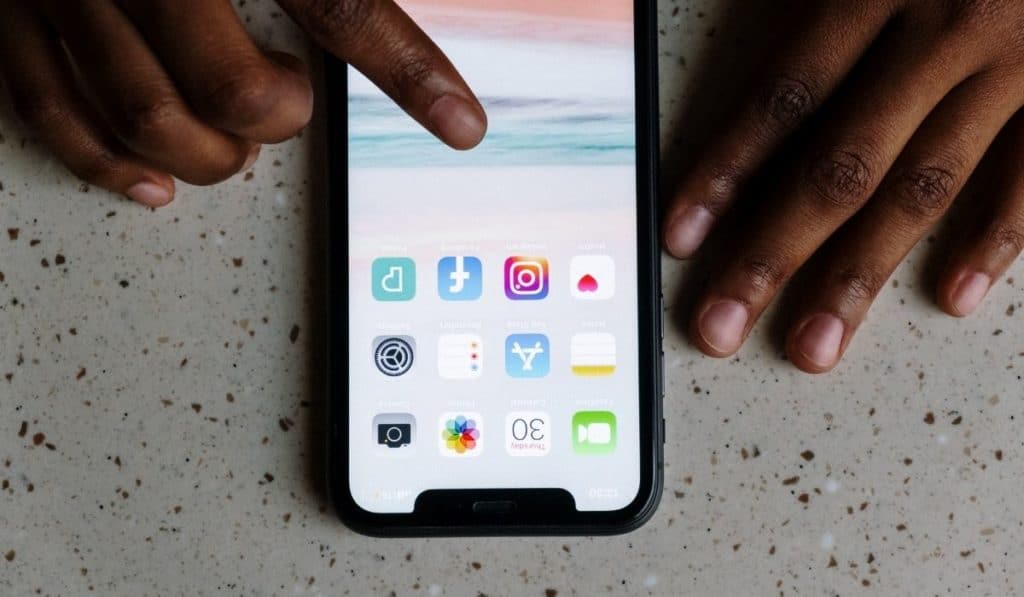 Reason is because a business account gives you access to features that drive sales. These features include contact information buttons on your profile.
Contact information button is where users can send you an email, put a call through to you, and view your address (if you have a physical store) 
Besides, a business account also provides the analytics of people who view your page. They show you the breakdowns on their age demographic, gender, location; and the time of the week when you get the most engagement.
With this information, you can get an idea of your brand strength; and how to improve your marketing strategy.
It is essential for anyone who is starting to promote their business to get a Business Account, regardless if you are looking into selling essential oils, sell clothes on Instagram or selling feet pictures, you need to get one.
2. Take Product Photography Seriously 
Instagram is a visual platform; it is all about what meets the eye. In a world where many brands are doing similar things as you, your products have to stand out.
Before you begin selling on Instagram, you have to invest in getting clean shots of your essential oil products. But how can you do that in this day and age? Easy! Hire a photographer. 
You're the business owner, so you might already have ideas on how you would like to appear to your audience. Even so, it is still important to get a photographer's perspective on how to present your product on Instagram. 
This is because they understand and have the knowledge on the technical aspect of photography; and they have the equipment to shoot your product.
But if you are on a budget, then check out this guide on how to shoot your product photography at home; and get one of the best cameras to take pictures for Instagram.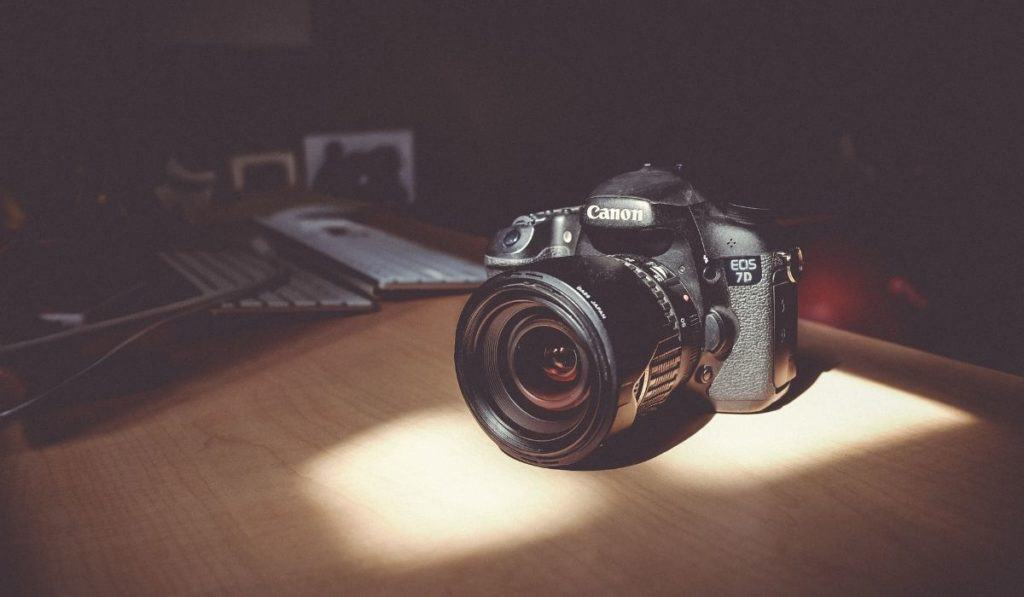 3. Create A Shop
Now that your products are ready and you have an impressive digital catalogue that is ready to launch; let's go ahead and set up your Instagram shop profile. 
To start with, decide on your preferred payment system. Instagram has a built-in checkout system which is mostly available in the US; and using your own website or e-commerce site works as well. 
The good news about selling your essential oil on Instagram is the duality you will get to enjoy, which you can choose to create a shop on both Instagram and Facebook.
Thanks to "Business Page", you have the choice of creating a Facebook page just for your brand that connects directly to your Instagram business page.
Next, create a catalogue of your essential oils using your product photographs, then add prices, and a checkout system.
After that, upload your shop for Instagram to review. Once Instagram reviews your shop, you are ready to start selling on Instagram!
If you wish to have an e-commerce store that can link to Instagram, we recommend you to use Shopify.
Read our reviews of all the ecommerce platforms and see why we recommend it.
After you have set your Shopify's store up, you can read our guide on how to connect Shopify to Instagram.
4. Never Underestimate The Power Of Storytelling 
One of the main strengths of top brands in the world is the power of storytelling as a brand. Hence, the earlier you start to tell your brand story, the better it will help your business. 
People love to hear about the story of a brand. Knowing this, you can make use of Instagram's feature called Instagram Story to drive your brand story.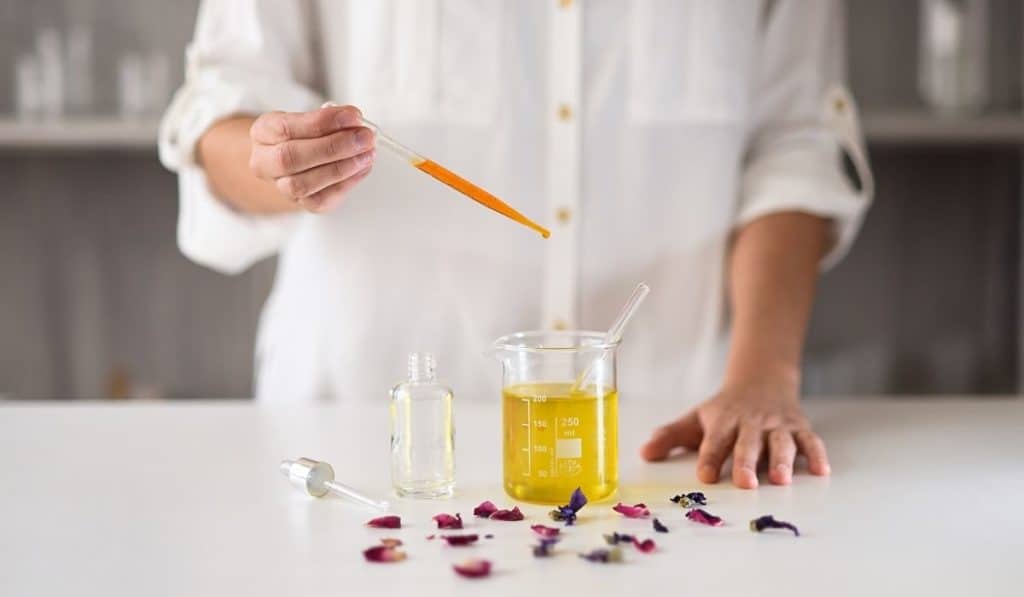 You can share the behind-the-scenes footage of your branding process, from packaging, logistics, etc., so that audiences have an insight of your brand.
Instagram Story can also be used to build your brand persona; share relevant pictures and videos about your essential oils.
Moreover, its inbuilt features is also something you can use to drop any announcements of promo/discount etc.
Another storytelling method to use is posting short videos on your page. In general, videos content are more likely to reach a wider range of users on Instagram than photos could, which is why features such as reels are popular these days.
Hence, take advantage of reels as well by coming up with content that helps you market your essential oils to the right audience. 
5. Influencer Marketing On Instagram 
Instagram is the home of influencers. This platform has enabled influencer marketing strategy to go viral and stay relevant over the years.
As a business that sells essential oils, you can reach out to influencers in the health/beauty/lifestyle niche; and use their influence to advertise your product to their followers and drive brand awareness and product sales.
You can start by finding out the influencers in your region. Keep in mind to always do research on their portfolio before working with them.. 
Once you get the suitable influencer, discuss your idea with them and pay them to market your product to their followers.
Most influencers use videos and photos to advertise a sponsored post. Depending on your budget, you can discuss which medium you would like the influencer to use in marketing your essential oil.
Also, do not forget to include a call-to-action button that drives back the engagement to your brand.
Conclusion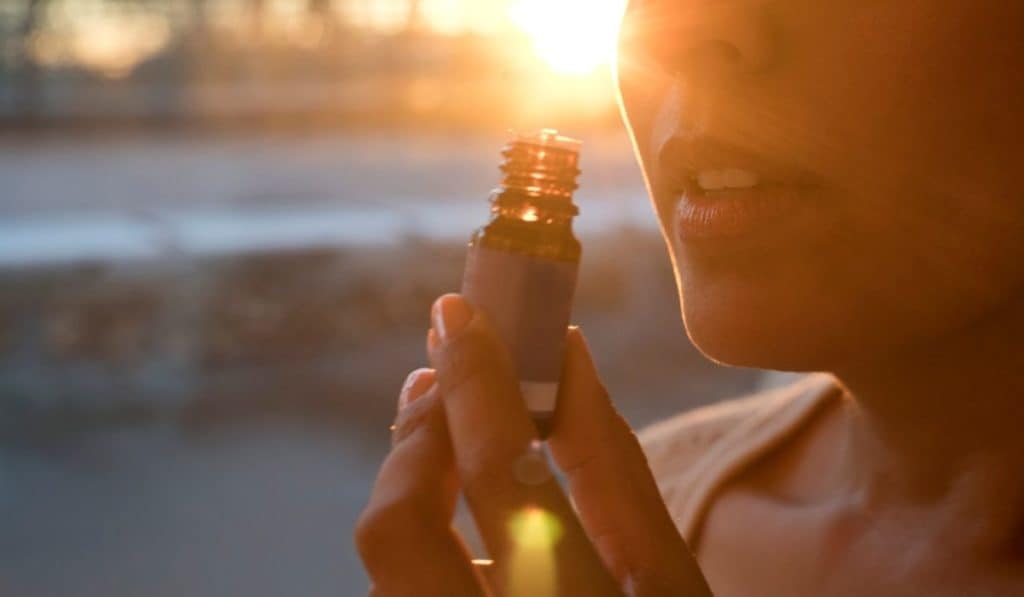 Essential oils are marketable on Instagram because Instagram can market them to an established target base.
The most important part is creating a product that speaks for itself. Ensure your essential oils stand to excel in a saturated market by bringing authentic and affordable products; and also aesthetically pleasing.
Once you start making sales, buyers will return because of how you made them feel and coupled with a great customer service experience.