Are you searching on how to download Instagram videos? Well, in this article, we have gathered some useful tips to share with you. 
Regardless of the reasons, whether it is to retrieve a missing video, or you are thinking of getting video from another account, there are few approaches you can take to download them.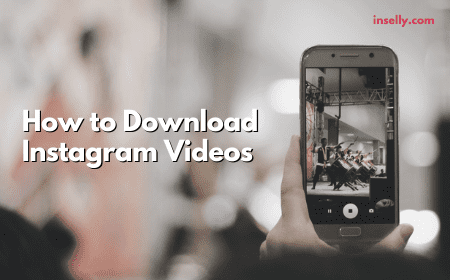 Downloading videos can be very useful. You can use it as a reposting content, to share it on other platforms or to just keep it as a backup.
Posting the best content, whether it is originally yours or taken from someone else, is crucial in increasing your engagements such as Instagram likes and followers. Just remember to get proper permission from the creator if you are thinking of posting the video into your account .
Without further ado, let's check out the ways on how to download Instagram videos to your phone or computer.
Simple Ways To Download Instagram Videos
1. Use Screen Recording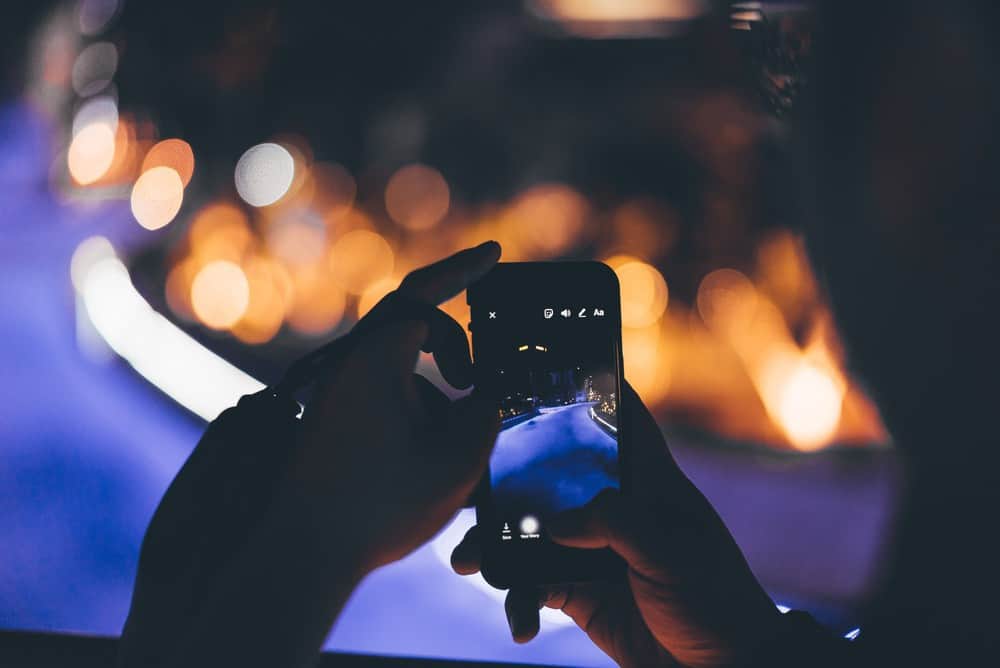 The easiest way to download an Instagram video is to manually record it through your screen, which you can either do with your phone or computer.
Simply put, all you need to do is to open your screen recording app, start recording when the Instagram video is playing, and stop recording once the video ends.
Yes, this method might not be ideal as you will need to do everything manually, but it is probably the easiest way to get the video you wanted.
For iOS users, these are the steps you will need to follow for screen recording (steps might be different depending on the iOS version):
Swipe up to access the control center and look for the record button.

Click on the record button to start recording and record your Instagram video.

Hit on the red circular record button to end the recording process.
Right after you end the recording, you can find the recorded videos right there in your photos gallery.
As for Android users, unfortunately a default screen recording function is not available. There are some Android versions that included this function initially, but it has been removed after a system update.
Even so, Android users are still able to utilize other apps to get this task done. For example, they can use a DU recorder or AZ recorder, or even YouTube gaming app and ScreenCam app to record a video from Instagram.
Important: Remember to ask for permission from the original creator before posting it to your account.
2. Websites To Download Instagram Videos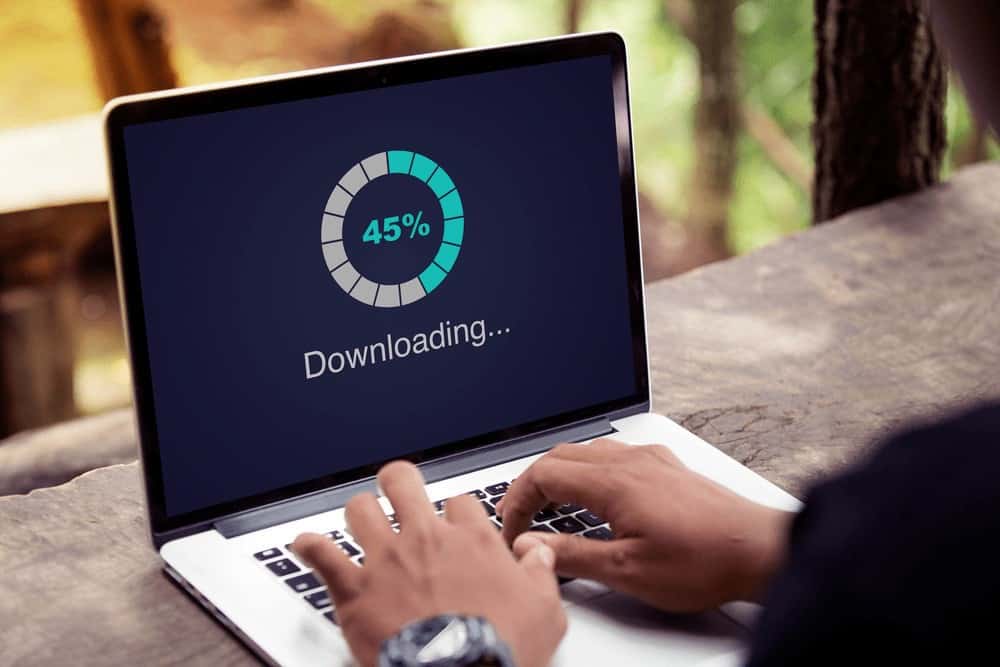 Another way to download Instagram videos is to use a web downloader. There are lots of sites for downloading Instagram posts that are simple and easy to use.  
Besides, web downloader has now become one of the handy tricks that most people prefer to use to download a video!
Some of the sites can be a little tricky to work with. They might have lots of ads popping up all over the place with a few downsides. However, this does not make it less good or less easy to use. 
To start, you can try Downloader4Insta.com and Blastup.com. A couple others that are recommended are SaveFromWeb.com and W3Toys.com.
These are just a few web downloaders sites that we have identified to be reliable and easy-to-use. Surely, you could do your own research and try as many other downloaders from the net.
Before downloading any Instagram videos, reels or posts, especially if the content is not created by you, you must get the consent of the original creator. Not only this is some basic ethics and rules that you have to follow, but also a respect towards the creator effort.
3. Download Videos With Third-Party Apps
If you feel that the screen recording method is difficult and troublesome to use, you can consider downloading videos with some 3rd party apps.
These apps will surely give you an ease and simple journey in downloading Instagram videos. All you need to do is get a reliable and hassle-free 3rd party app and you are good to go. 
StorySaver
StorySaver is a free 3rd party app that is meant for Android users and can easily download from Google Play store.
This app not only allows individuals to download Instagram photos and videos for later use, but also images and videos from Instagram stories and reels.
It is one of the intuitive apps that we highly recommend as it is quite easy to master. This app has got such an immense rating that most people have discarded other methods and solely use StorySaver for this respective task.
So what are you waiting for? Simply download this app and start downloading all the Instagram stories, videos, and reels that you have been longing for!
Story Reposter
Next, we have Story Reposter that is designed for iOS users.
If you are concerned about not being able to find a reliable platform on how to save Instagram videos, then use this app to make your life easy.
This app helps and supports by allowing you to save and repost Instagram videos and images to your Instagram profile. 
Don't hesitate to try it and we are sure it will bring you no difficulty in downloading those Instagram videos you want. 
Quick Reposter
As an iOS user, you can also try to use Quick Reposter to download Instagram videos.
This app allows you to save and download Instagram videos and images without any hassle, and it has an intuitive interface with a simple design.
To download the content you want with Quick Reposter, all you need to do is copy the video link or image link and it will be instantly downloaded to your device.
Now you know how easy it is to download video using this app, and we are sure you will want to try Quick Reposter as soon as possible.
Quicksave
How about trying Quicksave? This is an app made for Android users.
This app works the same way as Quick Reposter. To save Instagram videos or posts, you will need to copy the URL and  the downloading process will start right away.
With apps like this existing, downloading Instagram videos is no longer a hassle. 
4. Save Videos To Your Collections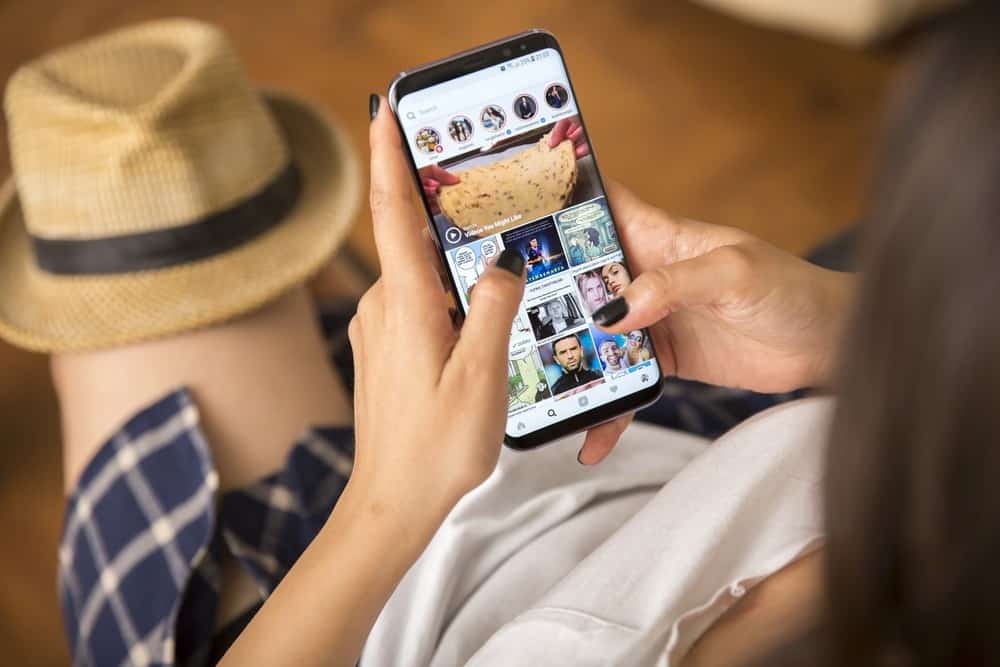 If you are just looking to save Instagram videos for a later viewing, there is no need for you to purposely download the video to your device. All you need to do is save the videos to Instagram Collections.
This feature works on both normal video posts and reels. You can save both content easily, even create folders in Collections to keep all your saved videos and reels organized. 
Saving content into Collections is super easy, click on the Save button on the video you like, and it will be available right away on the saved section of your Instagram profile. You can access the saved video by going to your profile and press the hamburger icon.
If you want to save the video to a specific Collections file, tap and hold the save icon and choose the Collection folder where you want to save that respective video.
Saving Instagram Video Posts To Collections
To save a video post, the very first step is to click on the flag icon.
This icon is present in the bottom right corner section of the Instagram post. By doing this, the video post will instantly be saved in the default Collections folder.
If you want to arrange and categorize your saved posts, just hit on the button that states the "Save to Collection" banner that is located above the flag icon. This helps you to arrange the saved video into your designated Collection folder.
Lastly, to access your saved Collections, you will need to go to your Instagram profile. Then, click on the hamburger icon on the top right of your profile, tap on Saved and you will find all your saved posts.
Saving Instagram Reels To Collections
Now, comes to the part of saving your Instagram reels! There are two different methods to save Instagram Reels into Collection.
If you're scrolling through reels, click on the three dot icon at the bottom right of the reels you want to save. Tap on "Save", and the reels will appear in your Collection. Another method is you could directly go to the user profile and click on the flag icon to save.
If you want to categorize them, select "Save to Collection" that appears after you click on the flag icon. With this, you will be able to create a new folder or categorize the saved reels immediately. 
Otherwise, you can always access and arrange it later by clicking on the hamburger icon in your Instagram profile to access your Collections.
5. Save Your Own Instagram Videos
The last tips on how to download Instagram videos is about how to save your very own Instagram videos.
Saving your own Instagram video might sound useless since the video is originally yours. However, there are many reasons why you will need to save your own Instagram video.
The reason includes you might accidentally delete the video from your gallery, unable to find the original copy, changing to a new phone, or the most common reason is the video is created directly through your Instagram.
To download the video you wanted, firstly, open the video in your Instagram account. While the video is playing,  you can see a "download" icon which looks like an arrow pointing down that is located on the top section.
Click on this button and it will download your video directly to your phone media gallery.
To download your Instagram Story, you can follow similar steps. View the video and click on the three dots at the right bottom. You will see the option "Save video", click on it and the download is complete. 
If you don't want to go through the hassle of repeating the same steps every single time, there is an option that allows your story to automatically save to your device right after publishing it.
All you need to do is go to Setting, tap on Privacy and enable "Save story to Camera Roll". With this, you will always have a copy of your story on your device and won't need to repeat the steps.
Conclusion!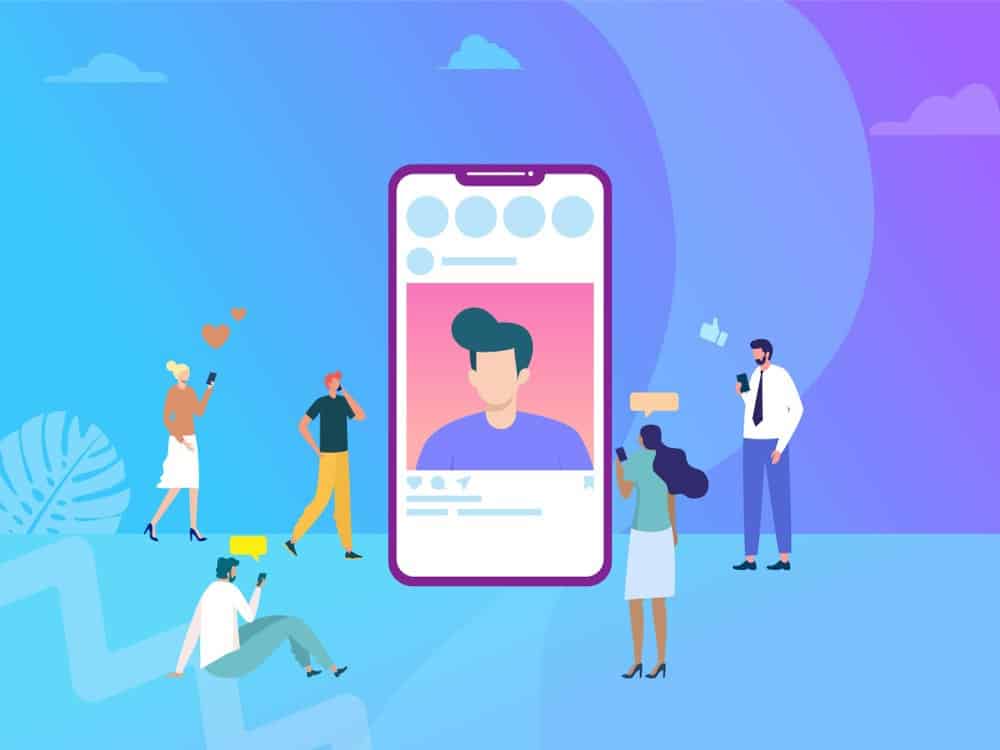 These are all the tips on how to download Instagram videos!
We hope that the mentioned methods and guides will give you a better idea on how to download those videos you wanted.
By following the tips, you will be able to save all the Instagram videos, reels, posts and etc., in other words, anything that you want on Instagram.
Besides, with Instagram keeps updating their app and making the downloading and saving process easier, you will surely have a hassle free experience when saving and downloading Instagram videos.