There are many reasons for wanting to sell feet pictures on Instagram.
A lot of assumptions come into this form of business because it is mostly seen as a kink but there are demands by companies for feet and hand models, especially in the beauty and skincare industry.
If you have always wondered how much people make from selling feet, go for it. Regardless of the intent, people make good money from selling feet pictures online, especially on Instagram.
In this post, we will be sharing just how you can go about it.
So, let's get down to the nitty-gritty. How do you sell your feet pictures on Instagram?
How To Sell Feet Pictures On Instagram
1. Make A Business Instagram Account
If you don't have a separate Instagram account dedicated to your new business, you need to open one now. This is a business and it is better to start thinking of it as one.
You might want to keep your old profile and pictures, but if you want to remain anonymous you should open a new account just to be safe.
Your business should be on either a creator's or a business Instagram account. Since the end goal is to make money, we suggest you open a business account.
You can also link a Facebook page if you'd like, and get ready to run ads on your pictures but we will get to that later.
Also, you need to start thinking about opening a profile in a 3rd party platform to manage your content and process payments. For this, the best place is FeetFinder, where you can sell your pics and get more people interested in your feet content.
FeetFinder it's one of the most popular platforms to sell feet pics since a lot of models use it and have gotten paid through it, it's 100% safe and secure for you and your buyers.
2. Get Professional Photographs Of Your Feet
In this business, it is important to put your foot forward, pun intended lol. Your feet pictures have to look flawless.
If you intend to attract the attention of modeling scouts, get your feet pictures professionally taken by a photographer or use a real phone with a really good camera.
Quality is really important. However, if you are just looking to sell your feet pics online as a hobby rather than a career, you do not have to hire a photographer.
As long as you have a good smartphone or a good camera for Instagram, you are good to go.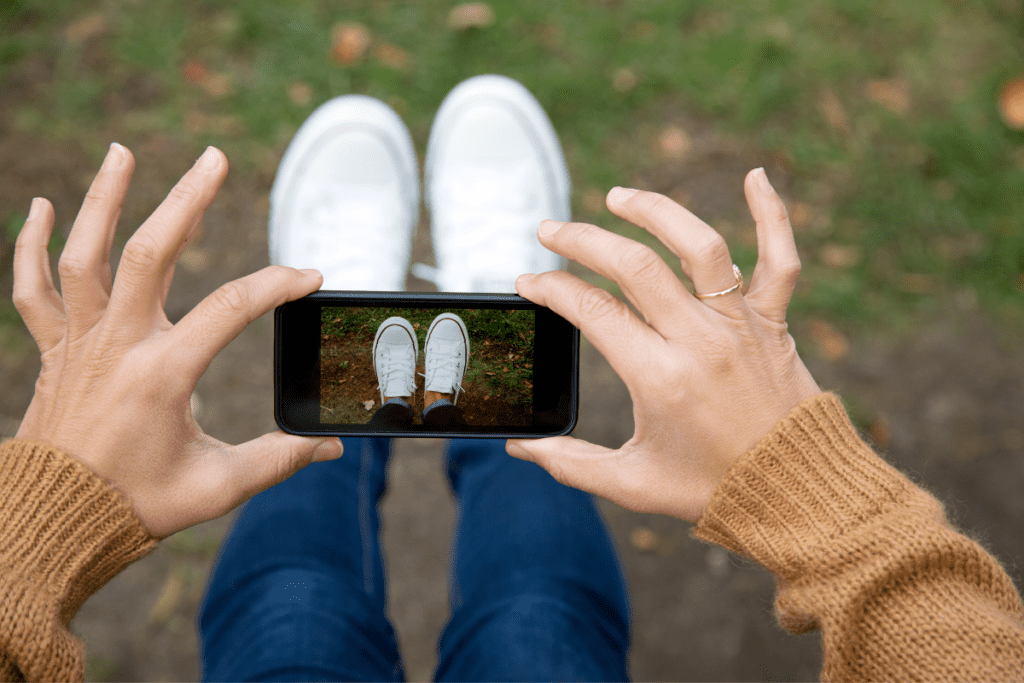 Your profile will be your portfolio, it might sound easy to just "take feet pics" but there are certain things to consider and basic photography rules that apply to social media.
If you need some help preparing your photos, the concept, composition, frame, etc. you can get this Instagram as a Photography Portfolio course to learn the basics.
3. Enhance And Edit Your Pictures
There are a lot of photo-editing apps that will have your picture looking professional. Facetune seems to be the most popular.
You can also rely on Instagram's editing features to achieve the look you want before uploading.
The goal is to look professional and have a good aesthetic, remember Instagram is a photo sharing app, so quality has to be good to be able to stand out of the competition.
Another way to have a consistent aesthetic is to have your own presets that you can apply to all your picture. The best app for this is Lightroom so learning how to do it properly will cut down your editing time a lot.
This course Preset Design: Editing Photos with Lightroom for Mobile is a great cheap resource to learn how to do it.
4. Post Regularly, And Be Active Online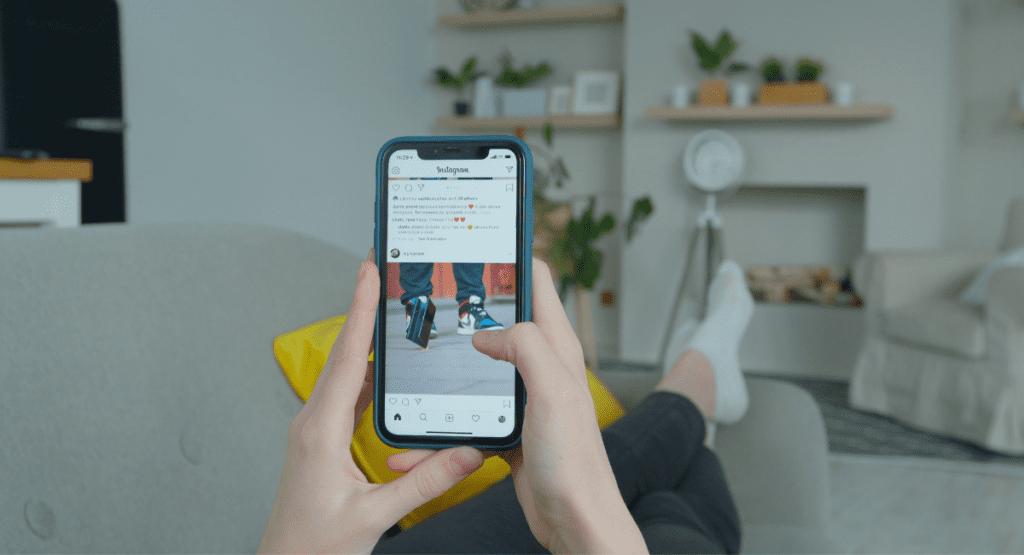 I think this goes without saying that consistency helps to grow your Instagram page. The more quality pictures you post, the more your followers will want to see.
One way to remain consistent is to create a weekly calendar ahead, so you know when to post and what to post.
Posting regularly is one of the main things any business or influencers have to do on Instagram to get more followers and engagement.
5. Be Up-To-Date On The Latest Trends
Another quick way to stay relevant in your chosen niche is to follow the latest trend. Replicate the ideas that are popular at that moment and add your twist to them.
You never know, it might go viral and increase your engagement and ultimately improve your sales.
Make sure you are already following other content creators focused on feet pictures to know what are the current trends in the niche.
Remember that even though this is a business, you will need to improve your personal brand to get more followers and turn them into customers eventually. For this we recommend you this Personal Branding Course to start with the right foot 😉
6. Set Up A Payment Process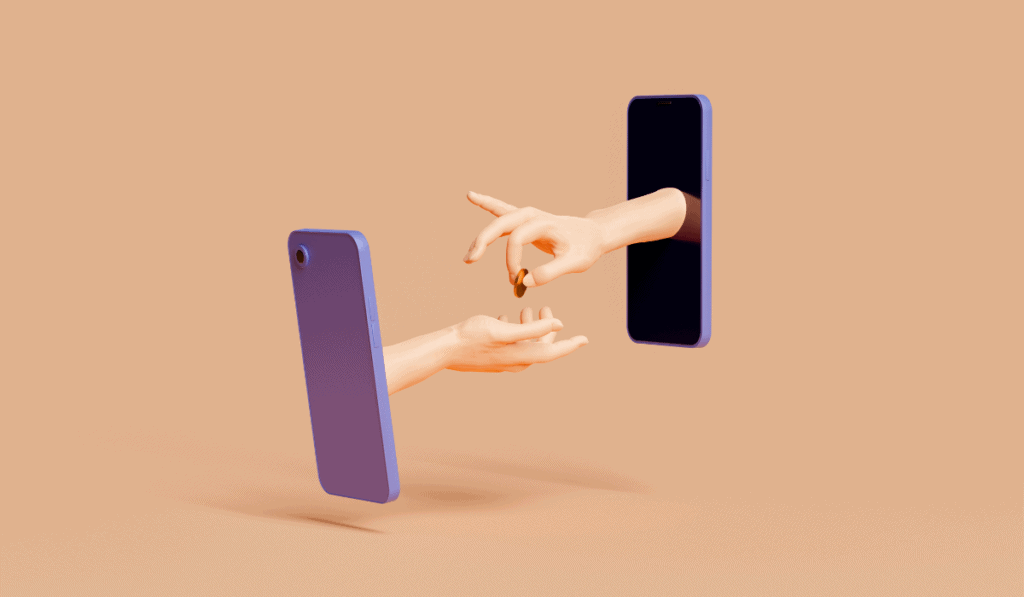 Once you have opened an Instagram account, set up your bio, and posted consistently, it is time to set up your payment links.
You can use external payment links in your Instagram bio, services like Paypal or Payoneer would be enough for your needs. This is probably the easiest and most straight forward way to do it.
Eventually if your business grows and want to step it up you can set up an account in FeetFinder where payment process is automated and hassle free for you.
We also suggest researching the perfect fit for yourself.
7. Create A Rate That Works For Your Audience
Think big, but start small. Start selling your feet pictures on Instagram by drawing your followers in with a discounted price.
You can start selling at a small price like $10 per picture. As soon as you feel you have made enough sales, to begin with, increase your price.
Alternatively, try the marketing tactic of selling more than one picture for a discounted price.
Many people do this to get customers online. You can start by selling four pictures for $40 or buy two, get one free.
8. Outsource Your Feet Picks To An External Site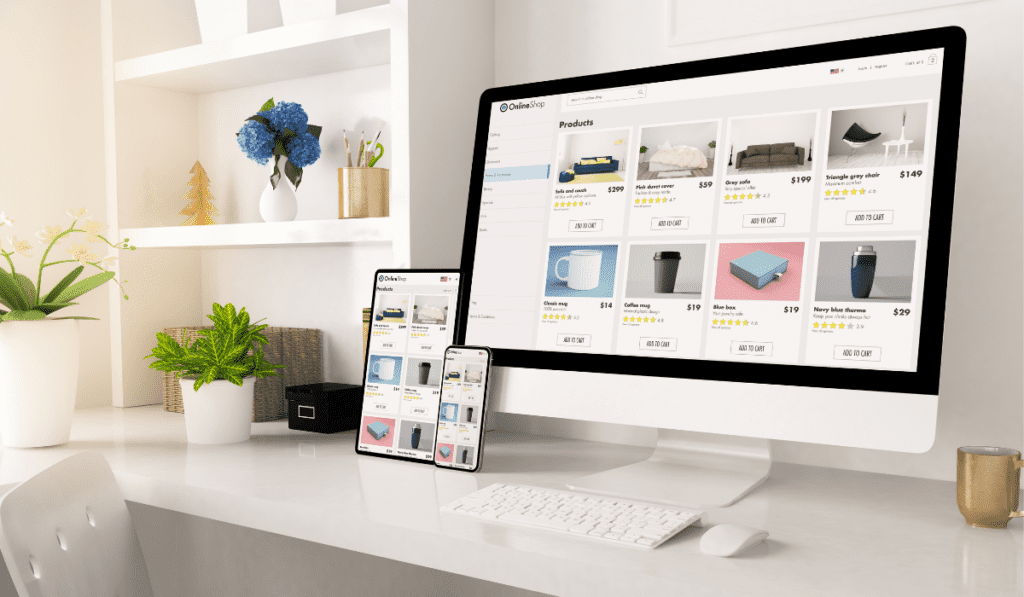 For the last step, once you have started having a few sales and customers are reaching you out for more work every day it might be the time to not only stay on Instagram and get your own site or account on a different platform.
If you are having a lot of orders you would not want to rely only on Instagram to reach your clients and process payments with Paypal.
The truth is many people would rather use apps such as FeetFinder. Apps like it are build to store and promote this type of content, payment is super easy to manage for your followers and even more people can find you through it.
It is not something you can control. So, be open-minded to this idea and set up an account on those platforms as well.
Keep in mind they will charge you a fee for each sale but if your sales are increasing then it is still worth considering.
If you don't want to use such platforms, you can create a site on Shopify, it is a great online shop platform but there is bigger learning curve to properly set up your shop.
Once you let your followers know you are on other sites, it sets you apart and gives your followers the impression that you are expanding your business; which you are.
Don't be afraid to lead your Instagram followers to those external links, they might also have an account with them or share your link with someone who does.
Remember, the more people you engage, the more your chances of selling.
Selling Feet Pics On Instagram – FAQ
Benefits Of Selling Your Feet Pictures On Instagram
Instagram seems like the perfect place to start your feet picture sales business because it is home to over 800 million users.
It is a photo/video sharing app which elevates your chance of getting attention from your target audience, and most importantly it is a free app. Anyone can sign up!
One of its added advantages is that you can build your following from the ground up while you grow your business.
It also allows you to advertise to the exact set of people who have an interest in what you are offering.
The platform is great to start almost any kind of business, you can sell essential oils on Instagram or advertise hair care products, for example.
Is Selling Feet Photos Illegal On Instagram?
No, selling feet photos is not illegal on Instagram. You can't actually sell anything unless you have Instagram Shopping enabled in your account, and to do so, Instagram has to approve it first.
So, by default, if your store is approved by Instagram then you can sell feet photos on it.
Keep in mind this is not legal advice, for appropriate response you should ask a lawyer.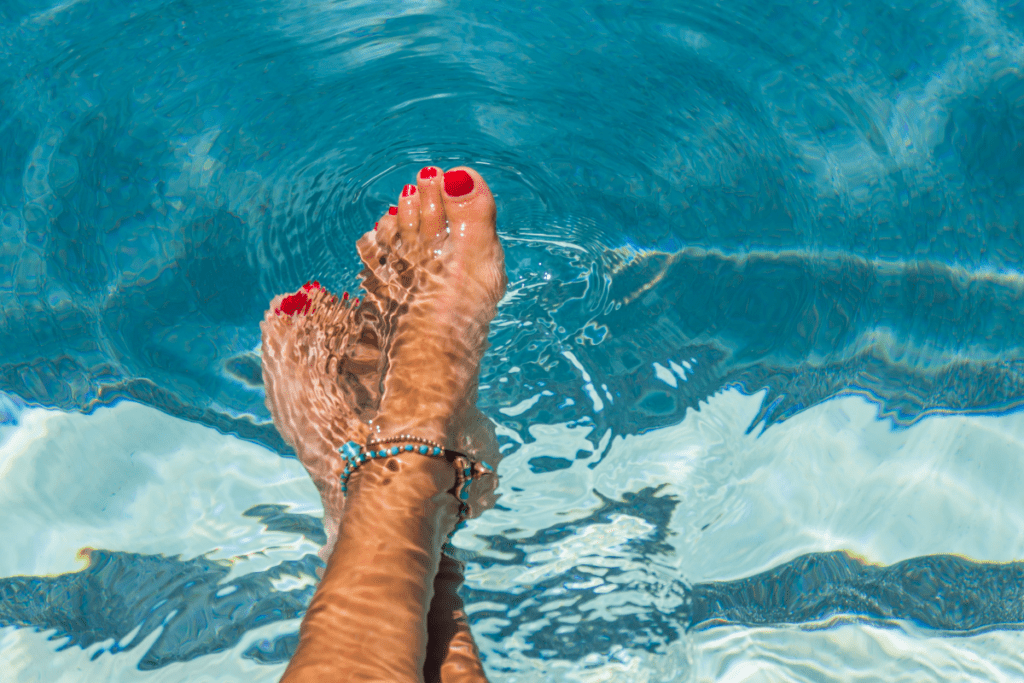 But, if you are wondering if you can post your feet pictures on Instagram, then you have to read the Instagram Community Guidelines.
As a quick response, is it strictly prohibited to offer sexual services on Instagram but to our understanding posting feet pictures – in a non-sensual way – and redirecting customers to your the site where you do the final transactions should be okay. Again, this is not meant to be legal advice.
How Much Money Can You Make Selling Feet Pics On Instagram?
According to Yahoo Finance it is not uncommon for people to make up to $70k a year selling pictures of their feet, which they could be promoting on Instagram or any other social media platforms.
But the amount of money someone can make is really unlimited, the market for feet pics has been growing in the last few years and anyone with the right marketing strategy and enough following can definitely make a living out of it.
As we have mentioned in the article, Instagram is not really how you will "sell" your pics but how you will promote them, when someone wants to buy your content you should redirect them to a platform where you can process payments and share the paid content.
Who Sells Feet Pics On Instagram?
Anyone can sell feet pics on Instagram. Technically nothing stops people from promoting their content in the app as long as you are following their guidelines.
As long as you have people wanting to buy your content, you don't need to be a model or a famous person to sell. Actually, it's common for feet pic buyers to be more interested in "regular" people's content. So, not being famous might be an advantage in this market.
Following Instagram community guidelines to promote your content and the rules of whatever platform you use to sell it enables you to sell your feet pics. Is a simple as that.
How Much To Charge For Feet Pictures
Pricing of feet pictures depends entirely on the creator, market and final purpose. Of course, the ones who seem to be making more money are the people who sell them as fetishes and their price can range from $5 to $100 or even more.
If you are looking to get into feet modeling, in the long term it could be even more lucrative, since you can get signed with a modeling label or independent brand which can help you kick-start modeling career.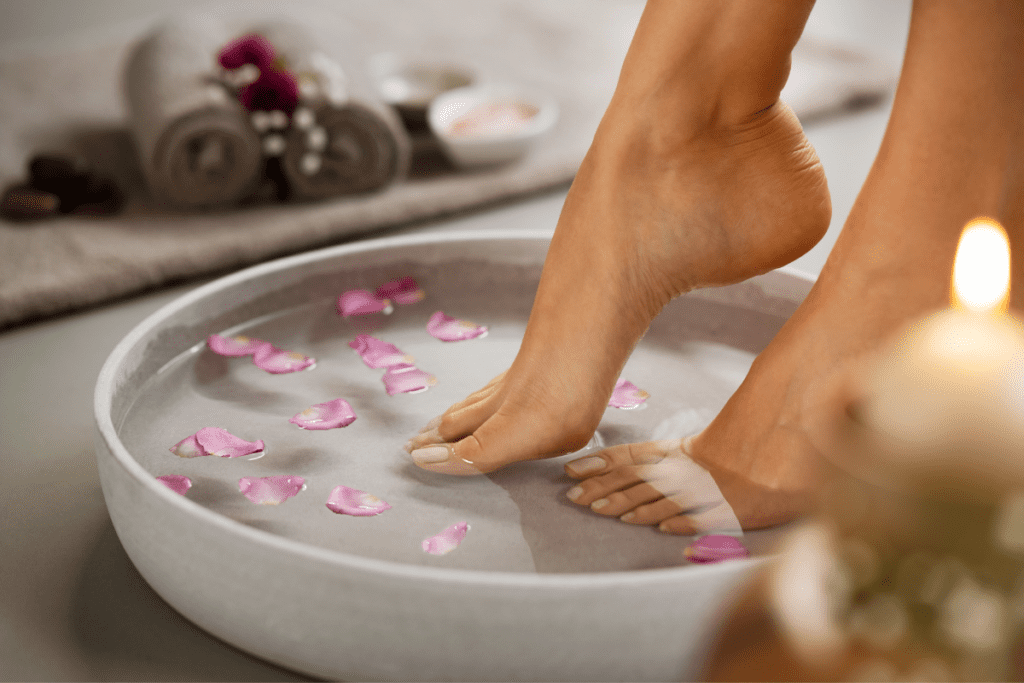 When selling pictures for people with feet fetishes, you can negotiate the price according to the client and the special request they have. They definitely don't sell for low prices, most custom feet pictures creators have a base price of $10 for a custom picture that increases depending on the request.
There is a big market for feet pictures and there are a lot of people making a lot of money out of it.
Conclusion
Making money on Instagram is becoming a more common trend now than it was some years back.
You too can make money from selling your feet pictures on the app, and it is easier now more than ever.
The amount of people who are into them, and the number of brands and modeling agencies looking for pretty feet to advertise their products is not short.
If you are interested in how to sell feet pictures on Instagram we hope we have solved most of your questions.