If you are a blogger or Influencer – or want to be one – then you likely don't have extra fancy demands when picking the best laptop for blogging.
You need a user-friendly laptop that lets you do your work easily and from wherever you want. But, picking the right blogging laptop can be tricky, mainly because there are so many options in the market.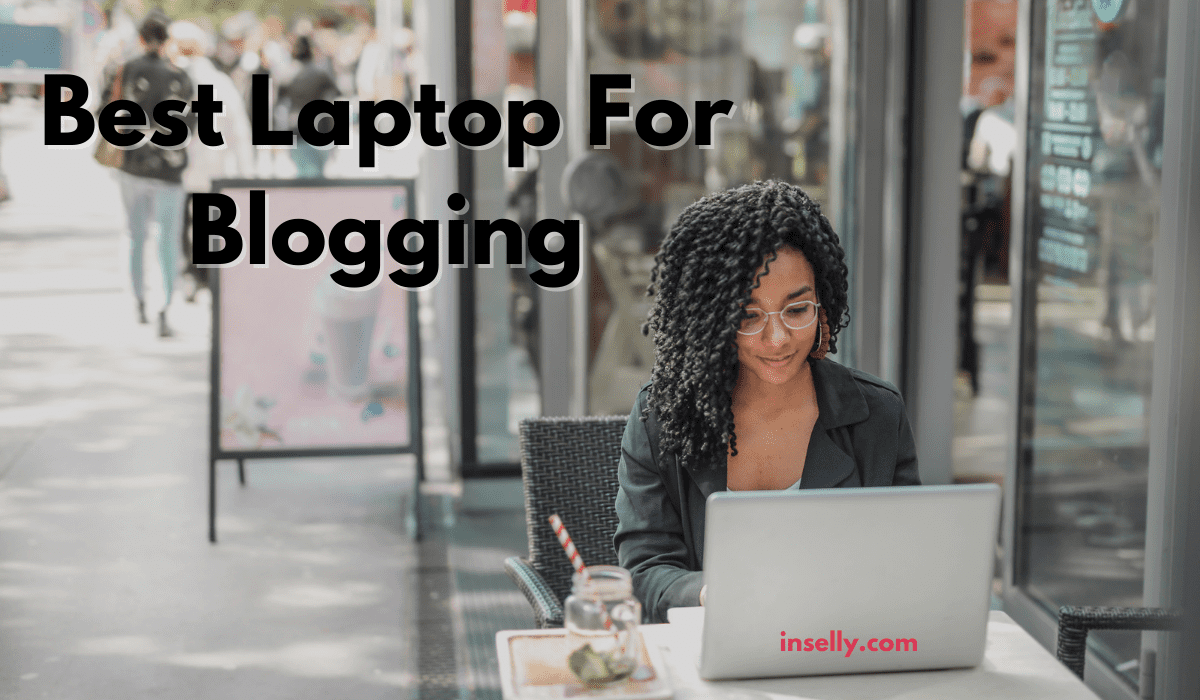 | Laptop | Description | Price |
| --- | --- | --- |
| | Best Laptop For bloggers! No-brainer option for Apple users | |
| 2. Dell XPS 13 | My personal fav! Best option if you are not an Apple user | |
| 3. HP Aero 13 | Best budget option laptop for bloggers and Influencers | |
Do not worry, we will go through a list of the best options in the market right now and mention a few crucial elements for choosing the right one for yourself.
Let's jump to it!
9 Best Laptops For Blogging & Influencers In 2023
1. MacBook Air M1
Best Laptop For Blogging And Influencers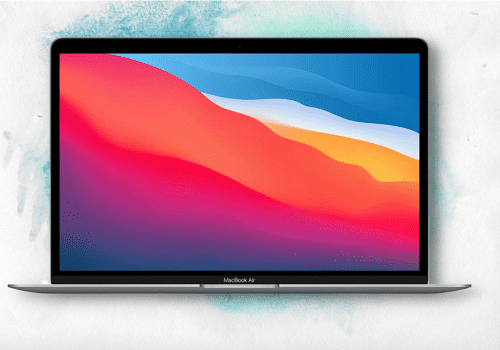 The M1 chip is one of the most significant improvements Apple has made to its MacBooks in the last ten years and that is why the MacBook Air M1 is the best laptop for blogging and social media influencers.
Its battery life is impressive. I can tell you I have gone out of my home with 100% battery charge, went to work at a cafe for about 3 hours, then had a bite somewhere else while replying to emails, then went to another cafe to finish editing some photos which took me a couple of hours more, in total it was about 6 hours of work – light work tbh – and I still had almost 40% battery left. It was great!
Editing software runs really smoothly on it too. Using Final Cut Pro for editing Reels didn't make me feel like the computer was slowing down at any point. Yes, it's not the heaviest type of video editing task you can do, but this is probably what you will do more often as a blogger or influencer. You can definitely edit long-form videos and the M1 won't let you down, the M1 chip has more than enough capabilities to manage video editing work. It's just for me I prefer to use my desktop for that kind of work but if you are on the go, it won't be a problem at all.
It sounds too perfect to be true but there are some downsides to this great laptop, and those for me, are deal breakers. I don't like not having enough ports to plug in other devices, and Apple limits the ports their computers come with.
Also, the screen is nice but its vessels are not thin at all, you can compare it to the following laptop we will review and notice the difference. Those downsides are probably less important for you than they are for me, hence this list will come down to your personal preferences to pick the best laptop for you.
The MacBook Air M1 is perfect for 90% of people. Yes, also the new M2 is even better but comes at a slightly higher price. You can go for the M2 and all the good things I mentioned here for the M1 would be even better, but in my opinion, the M1 is perfect and you won't need the extra stuff you get with the M2.
FYI – We got this laptop for my little sister to go to high school. I was the one recommending buying this one to my parents because I knew it would be perfect for my sister, it will be enough for all the things she needs right now and even will be great for whatever she will need in Uni – which she is starting this year – too. That is how I tested it out.
2. Dell XPS 13
Best Overall For Non-Apple Users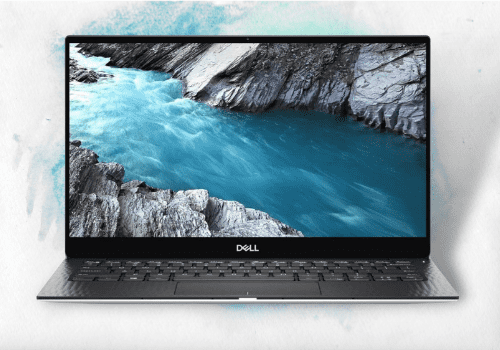 This for me is the best laptop ever. The Dell XPS 13 is thin, light, elegant, powerful and beautiful! The super thin vessels make the screen unparalleled.
But, why is this not option number 1? The only reason is that, I know most people prefer Apple products. I don't, and the XPS has been my personal laptop for seven years now – wow, time flies lol
So let me tell you why the XPS 13 is so good. The MacBook M1 is one of the best laptops out there, but even like that, the XPS 13 performs better! I'm not a high-tech expert but one of the main differences is that this laptop has fans and a notable cooling system, giving it that extra notch to make it perform better.
Something I love about the XPS 13 is that it comes with a headphone jack, which is essential for me to edit videos. I like to use high-quality headphones, which are wired because bluetooth can't perform at those higher levels. So having a headphone jack is essential and I didn't have to worry about it with my XPS.
On top of all of that, the screen is fantastic! The colors can't be better, I feel like editing videos in it makes them better because the screen is so nice. Also, one of the things I like about the screen the most is the vessels, they are almost invisible. I don't know why but I love thin vessels haha
The cons of this laptop have to be mainly the price, it's not cheap compared to the other ones on the list but in my opinion, it's worth the price. No other laptop performs like this, so you get what you pay for. It just might be more than what you need.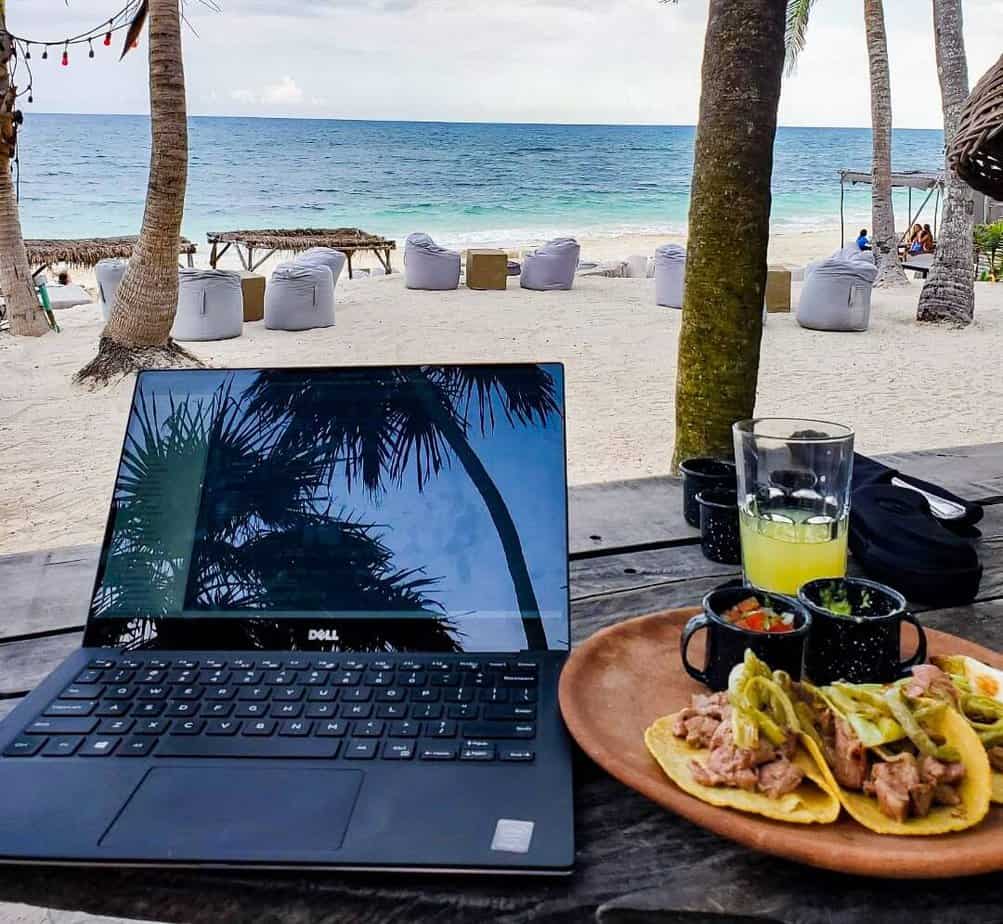 Here is me and my XPS 13 (7yo, not the recent one but the new one is even better) with a fresh orange juice and tacos in a beach in Tulum 🙂
3. HP Aero 13
Best Budget Laptop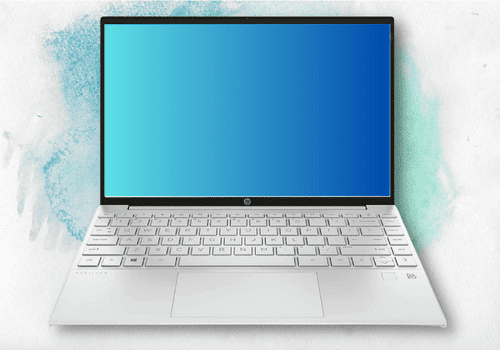 If you are looking for a reliable and efficient laptop without breaking the bank, then the HP Aero 13 could be exactly what you are looking for.
I would classify this laptop as a hidden gem for cheaper laptop buyers because you won't find anything comparable at this price tag.
The design is sleek and simple, which is what the MacBook and XPS have too. It's compact as the XPS, just a bit heavier by 0.5 lbs. Nothing to worry about.
It comes with all the ports you will need for, like wired mouse, keyboard, external hard drive, screen, etc. Also, the microphone and camera are really good for video calls.
The screen might not be as good as the first two options mentioned above but trust me, it's excellent considering the price. It is even better than some laptops on this list but for less than $1000!
I believe that it falls short in performance for high-power tasks compared to the rest of our list. Don't take this wrong, you can still edit long videos with it, but maybe using Final Cut Pro after an hour of work, you can feel it slowing down and heating up too.
I personally wouldn't use this laptop as my day-to-day video editing device, but if you are trying to reduce costs, use it mostly for email, google docs, Word, Excel, editing with Canva, etc. then this is what you need.
4. Google Chromebook with Touchscreen
Best For Beginner Bloggers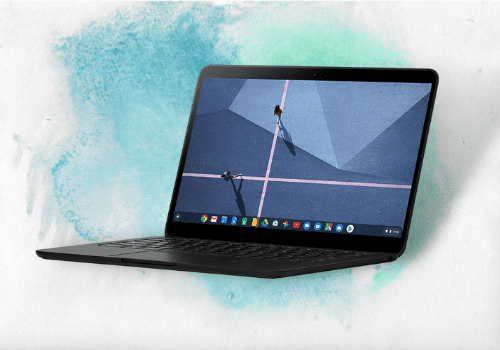 When it comes to portability, nothing can beat a Chromebook. So, if you are starting your blogger career or are a travel blogger, and want the convenience of an extremely portable laptop and great price, this one will pique your interest.
If you are editing your photos and videos on your phone, and also uploading them from there to your social media accounts then probably a "full" laptop is not really necessary, in that case, we think a Chroomebook is the best option for you a.
Important note: keep in mind this is not a "real" laptop, you won't be able to install software on it. It works more like a phone with apps. But if you are scheduling content, replying to DM's and emails, joining zoom calls, editing photos and videos on your phone or with online tools like Canva, and similar things, this is more than enough.
The Google Chromebook has a user-friendly keyboard, which works in favor of every blogger. The speakers and trackpad are also top-notch and the build feels premium.
Another thing that makes this Chromebook stand out is its exceptionally long battery life. You can work on it for straight 12 hours on a single charge. This just means that you won't have to recharge it a second time in a day.
Overall, you are getting everything you need as a blogger or influencer at an impressive price point.
5. HP Touchscreen 15.6-inch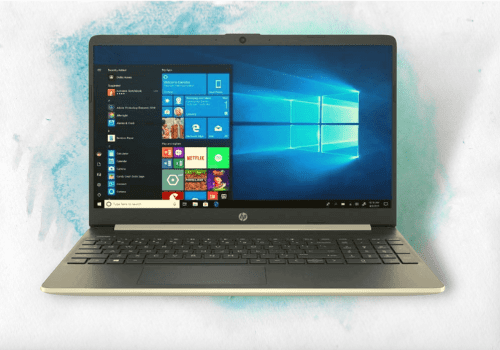 Another great option if you are on a budget and want a well-performing laptop, the HP 15.6 is going to interest you. The best thing is, all that comes for just above $700. It is slightly more expensive than the Chromebook but this is a real laptop, the Chromebook isn't.
The laptop features a 10th Gen Intel Core i5 processor, 512 GB SSD, and 16 GB RAM. This makes it quite capable of heavy-duty tasks as well.
It comes with a high-end graphics processor that makes image processing fast and seamless. Great for loading and editing photos.
You could also work with a stylus pen if you find it easier since it has a touchscreen.
Another nice thing is: You can easily carry this laptop wherever you want as it's lightweight and portable.
In addition, you could work on your blog posts for a full day without an electricity socket thanks to the 10-hour long battery life it offers.
In my personal opinion, I haven't had good luck with HP laptops but to be honest, it has been years since I owned one and especially this model has good reviews, so might be worth checking it out.
Overall, the HP 15 offers more than you'd need as a blogger at a fair price point.

6. Acer Spin 3 Convertible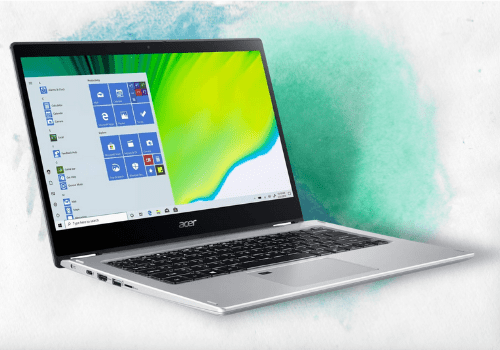 If you don't feel like any of the options above catch your eye we want to mention a few other options that could be great for you too. So, the next one is the Acer Spin 3 which provides great value for money.
It's a fast-performing laptop with more than enough internal storage for a blogger.
Moreover, the 8 GB RAM and 10th Gen Intel Core i5 processor help you perform any task without any delays.
Plus, you get a full-HD 14-inch display on the Acer Spin 3, which means crispier images. The bezels are pretty narrow, too, which reduces the need for too much scrolling.
In addition, the Acer Spin 3 is a convertible laptop, so you can use it as a tablet as well.
All in all, it's one of the most suitable laptops for established as well as aspiring bloggers.

Acer Spin 3 Convertible
Pros: Incredible value for money, Decent performance, Comfortable keyboard, Convertible (comes with a stylus pen)
Cons: Only 1 USB-C port
Also in: Walmart
7. ASUS ZenBook Ultra-Slim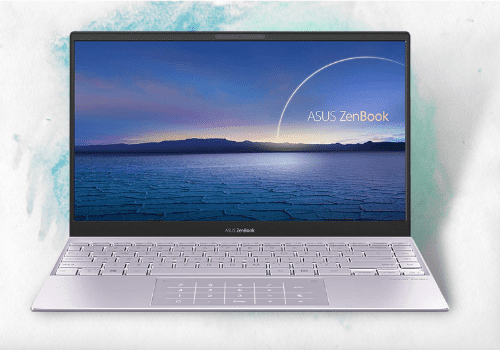 The Asus ZenBook is another budget-friendly laptop that offers every feature a blogger needs.
It's ultra-slim and lightweight, so you won't have any trouble carrying it around, making it an ideal option for travel bloggers and people who move a lot.
Moreover, the ZenBook comes with a number pad, a blacklit keyboard, and an ergonomic design. All of those qualities make it an ideal companion of a writer/blogger.
Plus, its keys are pretty responsive, and you'd love how large the touchpad is, which makes working on this laptop a breeze.
The display is great, too. The NanoEdge display technology is why you won't see any annoying reflections on the screen.
Moreover, although it's a 13.3-inch laptop, the bezels are pretty slim, which compensates for the small size to some extent.

8. Lenovo ThinkPad X1 Carbon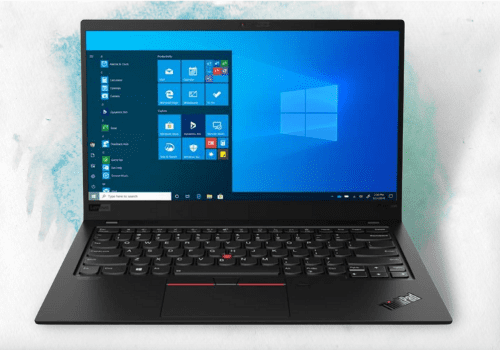 Featuring a 1920 x 1080 pixels resolution, this Lenovo laptop offers top-notch visual experience.
It's lightweight and thin, which makes it easy to carry around and work with.
Moreover, you get more than 10 hours on a single charge, which could be enough for a whole day.
It comes with an Intel i7 processor, an impressive 16 GB RAM, and a generous 1TB SSD.
Thanks to these extraordinary features, you can perform even high-end tasks on this machine, such as gaming, video editing, and multi-tasking.
What's more, the Lenovo ThinkPad has impressive durability, so you don't have to be a delicate user to use it long-term.
All in all, this one offers more than what an established blogger would need.

9. LG Gram 17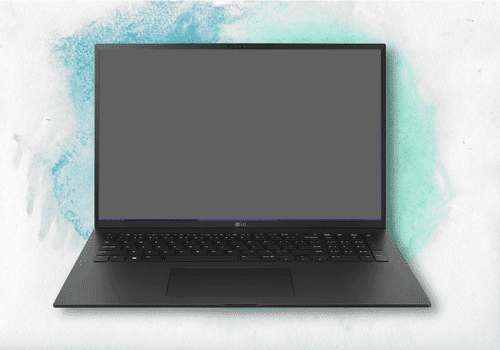 Something most of the laptops above have is a small screen but that makes sense because a good laptop for blogging and social media influencers has to be light.
But, if you feel like you need a bigger screen without having to compromise on screen size then the LG Gram 17 at under 3 pounds is what you are looking for.
This LG model is the lightest 17-inch screen you will find. It's comparable to the 13-inch ones we have recommended so far, as powerful as them and in the same price range.
The i7 Intel core processor, long battery life and Full HD webcam is enough for almost any tasks you will be performing. If you think it's not enough you can get some upgrades too.
We really like this laptop but since most bloggers and influencers look for a small laptop, this is not for everyone but it might be for you.
How To Choose The Best Laptop For Bloggers?
To choose the right laptop for your needs, you need to have some specifications and features in mind.
Overall, a laptop that falls within your budget and fulfills all your present and future blogging needs is the right option.
A good laptop is as important as having a good camera for Instagram photos or a great mic for videos if you are a blogger or an Influencer.
So, let's take a look at the factors you should be looking at while buying the best laptop for bloggers like you!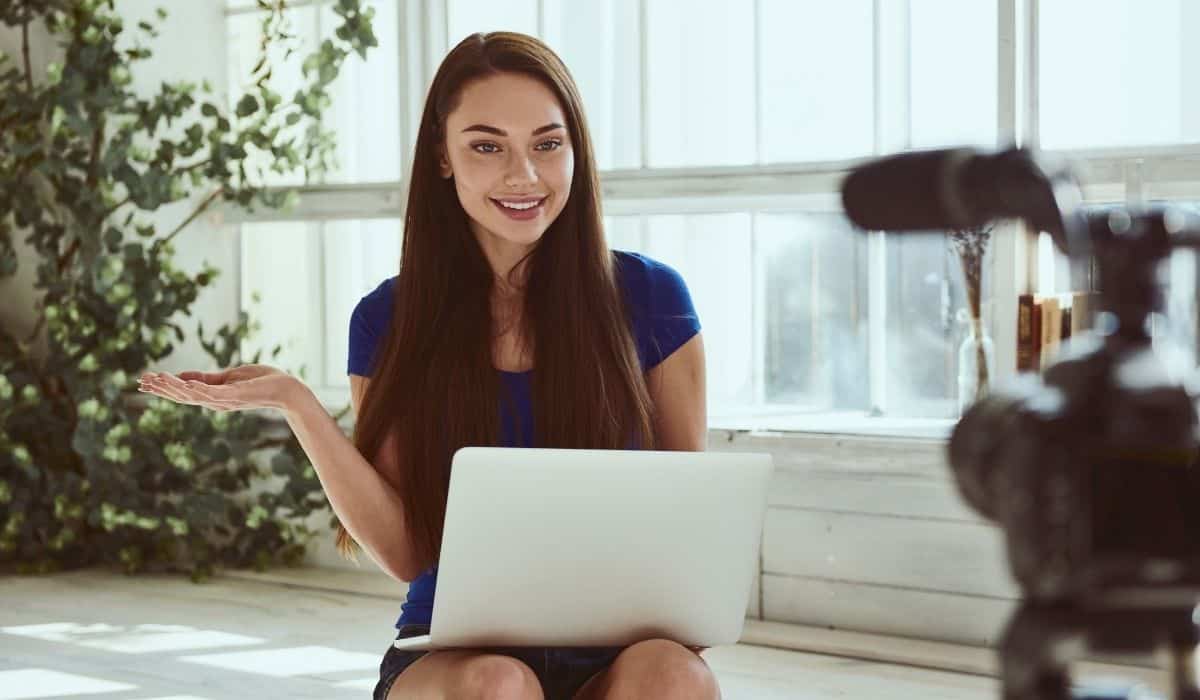 RAM (Random Access Memory)
RAM is essentially a temporary storage that your computer needs to access while it works on different tasks.
The more this storage, the faster your laptop can perform. Now, as a blogger, you don't only use word processors to produce your blogs, right?
So, your RAM should be good enough to handle high-quality video playback and software compatibility.
Ideally, you want to keep your machine's RAM 8 or above to keep it fast and snappy.
Storage Space
The hard drive of your computer stores your files permanently. It comes either in HDD or SSD.
SSDs (Solid State Drives) are more desirable as they process information faster, which makes your machine faster.
So, although an SSD would be more expensive than an HDD, it's worth the extra investment.
As a blogger, you should have 256 GB SSD on your device. And, the more the better.
Battery Life
Battery life of your laptop can be a subjective factor, but if you are a travel blogger, you would need at least 8 hours of juice per charge.
If you want to get a laptop with a longer battery life, you would have to invest more.
Processor
The processor of your laptop is responsible for taking out every task and it needs to be capable enough.
The faster your laptop's processor, the quicker you will be able to work with different apps and software.
Portability
You might not want to work on your table all day. Blogging gives you freedom of space, so you can work from anywhere.
If portability is important to you, look for a lightweight laptop.
Laptop For Blogging – FAQ
Do Influencers Use Laptops Or Only Phones?
Like many individuals today, influencers rely on various devices to create and manage their content. While smartphones have become indispensable tools for influencers due to their convenience and portability, laptops still play a crucial role in their workflow. The choice between using a laptop or a phone depends on the specific needs and preferences of the influencer, as well as the type of content they produce.
Smartphones offer influencers the flexibility to capture and share content on the go. They provide high-quality cameras, video recording capabilities, and editing apps allowing influencers to create and post content directly from their devices.
Social media platforms like Instagram, TikTok, and Snapchat have user-friendly mobile apps that make it easy for influencers to engage with their audience in real-time.
Furthermore, smartphones enable influencers to manage their social media accounts, respond to comments, and monitor analytics, all from the palm of their hand.
However, laptops remain essential for influencers who require more advanced editing capabilities, such as video editing, graphic design, or audio production. Laptops offer larger screens, faster processors, and more storage capacity, which is advantageous for handling complex editing tasks and managing large files.
Content creators who produce long-form written content, like blog posts or articles, often prefer laptops for their larger keyboards and extended typing comfort.
What Type Of Laptop Is Best For Blogging?
Any type of laptop could be used for blogging. The most important thing about a laptop is that you can type comfortably and can connect it to internet.
Pretty much, any modern tech device is good for blogging. You can blog with your phone, table, laptop or desktop computer. It will depend on you what you prefer to use.
Of course, the most convenient device would be a laptop since it is the best one to carry around, has all you could need and can find any to fit your budget.
After all, any type of laptop, like the ones reviewed above, can be used for blogging.
Is A Laptop Important For Blogging?
Yes, a laptop is important for blogging since it will be the main device you will use for creating, editing and publishing content.
Regardless of the type of blogging you do, if you write on your blog, share content in your social media profiles or upload videos to YouTube, you can use a laptop to do it.
Taking this into consideration, a laptop is the most important device you need for blogging. Of course, if you don't have any you can still make it work, but it is worth investing in one.
Can You Blog On Any Laptop?
Yes, you can blog on any laptop as long as you can do basic creation, edition and sharing text, photos and videos.
The laptops for blogging reviewed in this article can be used for blogging, but if you already have one and don't want to spend money on getting a new one, it is not necessary to do so.
Best Blogging Laptop Final Thoughts
In conclusion, the best laptop for bloggers and influencers in the markt you can get is the MacBook Air M1 or the Dell XPS 13 if you are not an Apple fan.
But, if you are on a budget then the 1HP Aero 13 is an affordable option. Also, if you are starting your blogging career and don't need anything special then the Google Chromebook with Touchscreen is for you.
This was all about the best laptop for bloggers. We've talked about our top picks and how you can choose the right one for yourself.
So, by now, you have everything you need to pick a laptop that can make your blogging journey more convenient and enjoyable.