StormLikes is another company that offers growth service by providing its customers likes, views, and followers on Instagram.
Most reviews and remarks exhibit that this company is legitimate. However, in regard to the customers' review about StormLikes, there are some concerns that need to be addressed.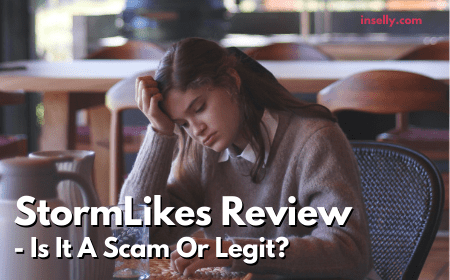 If you are worried about them being a scam, you can check out our list of the best Instagram growth services for more choices.
Otherwise, keep-going with the article to know about our StormLikes review, from what it is, how their service works, and whether getting their service is actually worth your time and money.
What Is StormLikes?
StormLikes is a popular third-party business that delivers paying customers with likes, views, and followers on their Instagram profiles.
The assertion that they only work with genuine individuals is their main selling point. It means that the interaction and followers provided to their customers originated from real Instagram accounts. At least, that's what they claim.
Even so, with a company that runs such services, you can never be too sure since the use of bots is alluring to them.
As we know, using bots intervention to ramp up Instagram statistics is against Instagram's terms of service, and this will risk your Instagram account getting into trouble at one point, either by getting suspended or worse, your Instagram account getting deleted from this mega social media platform.
Another typical issue with bot-generated followers is that they tend to disappear after a short period of time.
Hence, when you use these buying followers services, you need to be prepared that many might unfollow you after a few days. 
All in all, if you have doubts that the likes or followers generated by StormLikes are not real, and not wanting to waste your money getting followers that will unfollow you after a few days.
It is recommended that you seek for a different provider, or grow your account organically without third-party services. 
How Does StormLikes Work?
StormLikes said that they deliver the services by collaborating with its user community to assist people in exchanging interaction with one another online.
This company appears to be a legitimate company, with its aesthetic and well designed website. On their website, it seems that their customer satisfaction is quite high, with a rating of 4.78 out of 5 stars.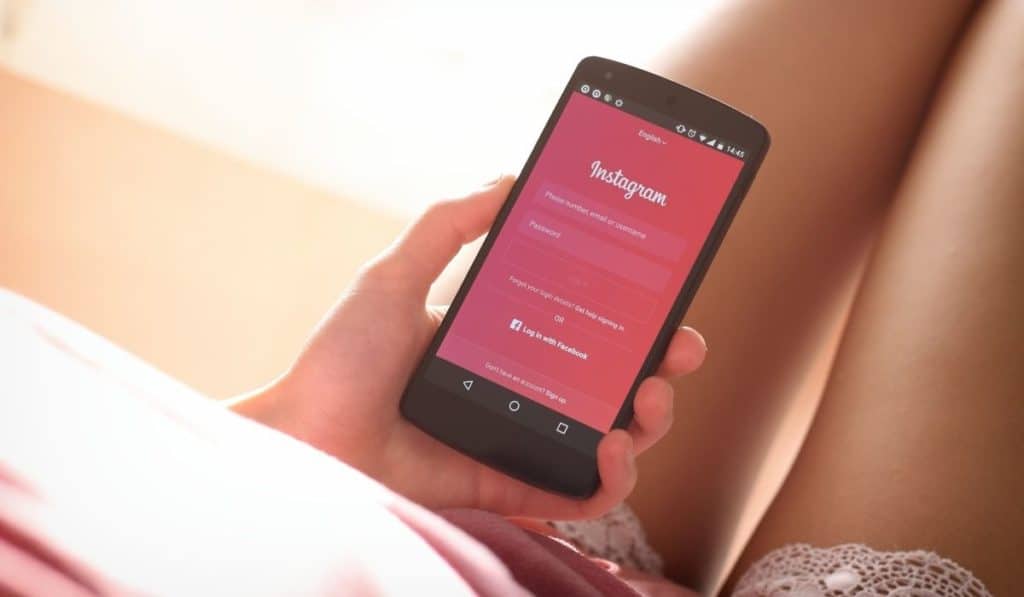 StormLikes's official website states that it attempts not to break any Instagram Community Guidelines. However, as previously mentioned, there is a fear that some of the engagement or followers aren't real.
Although the initial review on StormLikes shows some customers claiming the services are genuine, it is still hard to tell whether there are bots in the mix.
Imagine being able to buy 25,000 followers, likes or views from them? How certain that all the engagements delivered are from a genuine account?
To deliver such a big amount of engagement, StormLikes would need to have a user base of minimum or over 30K people to make this a reality. 
What Are StormLikes Features?
Likes, Views, And Followers Can Be Purchased
If you are looking to purchase likes, views or followers for your account, all you need to do is to go to the StormLikes website, register, and place order on your desired bundle.
All these three elements are essential in expanding your Instagram profile and enhancing your rank. Supposing that StormLike's interactions are indeed coming from real accounts, their price is really fantastic, starting with a price as low as $1.39. 
Instagram Auto Likes
Instagram Auto Likes is a feature where the system automatically detects the presence of new posts in Instagram.
Once StormLikes detects the present on a newly posted post on your profile, they then will add automatic likes to the new post until all the purchased likes are all used up. 
However, you will need to purchase this option to enjoy the automatic engagement to your post. Besides, it is also unclear whether you have the control in splitting the number of likes each new post will receive.
Is StormLikes Real?
Based on our review about StormLikes, they do seem to be a real firm that delivers the services they offer on their site, and the reviews displayed on their website seem like the customers are satisfied with the results. 
However, if you dig into SiteJabber, the customers' opinion left on the site about StormLikes certainly doesn't look that great and are full of negativity. 
Some customers' review on StormLikes mentioned how the acquired paid followers have quickly unfollowed them within 48 hours. Others on the other hand have raised concern on the quality of the followers, arguing that the purchased followers are all fake Instagram accounts.
In spite of the frustration, there is no way to hold the corporation responsible since StormLikes have never promised followers retention.
As for the purchasing of likes and views on Instagram, so far there are no issues discovered. Therefore, it is safe to just limit yourself to these two options if you are thinking of using StormLikes's services.
Is StormLikes Safe And Secure?
As mentioned earlier, StormLikes is a well established company that does deliver the services to their paying customers. 
Besides, the website is well made and has a secure HTTPS. This means you have a secure connection whenever you make your payment through their website.  
Then again, if you have concerns about giving out your card information, you can always opt for Paypal to make your payment. 
Should You Buy StormLikes Likes, Views, and Followers?
Without a doubt, StormLikes will ensure you receive precisely what you have paid for. Anything that you purchased, from followers, likes or views,  you will see an immediate result within a few seconds after the payment is made.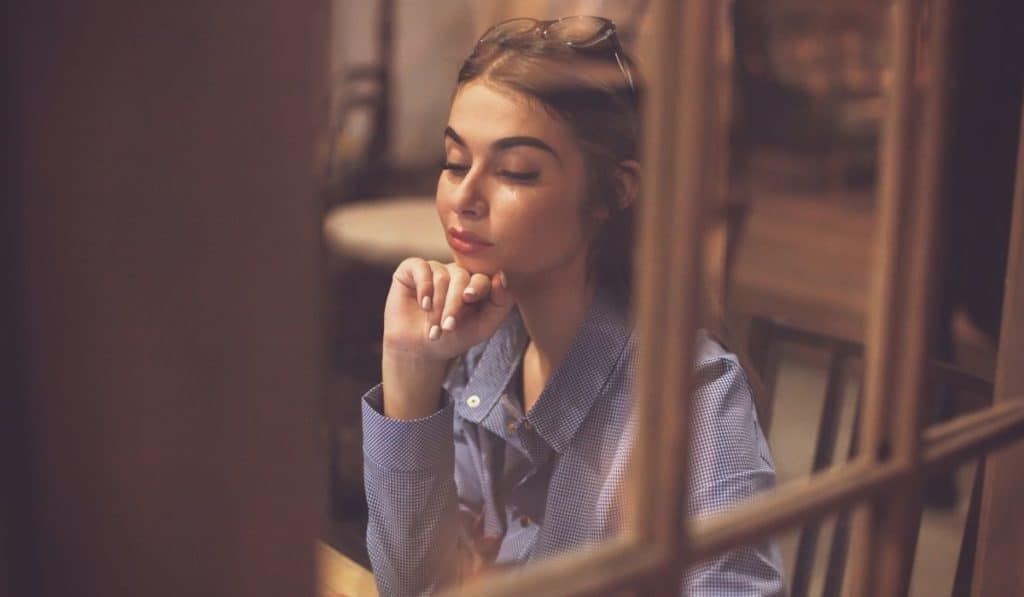 Their pricing is quite reasonable too. For their buying followers package, the price is as low as $2.89. The only issue is that we are not sure on the followers legitimation.
Moreover, there is a possibility of losing a lot of them within a few days, in which there is nothing you can do about it.   
On the bright side, the likes and views services seem to be improving, which implies your Instagram profile might grow and rank higher if you use these two services. 
In conclusion, buying likes or views from StormLikes is not a bad idea. However, it is best to go to another growth provider if you are looking to buy followers due to the concern of getting fake or ghost followers on your Instagram account. 
StormLikes, fortunately, is one of the many excellent options you have in the market. There are other growth providers that you can look into if you are searching for help in growing your profiles. Without further ado, let's check out the options below. 
Other Websites Like StormLikes To Consider
Upleap
Upleap is an Instagram service that offers real followers, with a strong emphasis on the term authentic. They are unique in that it provides the ideal balance of safety, quality, and customer happiness.
Furthermore, they work quickly to gain you followers and build your account.
Most importantly, you will gain genuine Instagram followers. This is critical when purchasing Instagram followers because Instagram has severe bot laws.
They have algorithms in place to detect any bot activity on your profile, and if you're detected, you might be banned or blocked.
Socialfollow
SocialFollow is a business that claims to provide consumers with free Instagram followers.
All SocialFollow requires is that you download their app, follow 10 accounts they specified, and provide you with 50 followers every day in exchange.
The more accounts you follow from their provided list, the more followers you will receive in return.