Although it can be time consuming, it's not that difficult to grow your brand on Instagram.
There is a lot of information out there on tips and tricks that can increase your engagement and followers.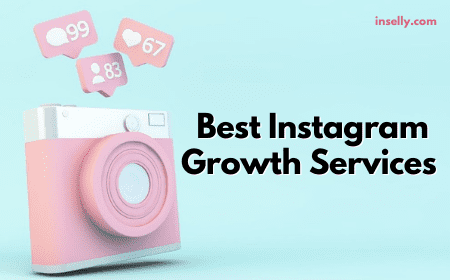 But, what if you don't have the time and dedication required to grow on Instagram?
Well, in this article, we will share some of the best Instagram growth providers in the market. We will explain each provider, how to choose the right provider for yourself, and if they are worth engaging with.
As such, you can save some research time and focus on other aspects of growing on Instagram. Without delay, let's dive in.
Best Instagram Growth Service Providers
1. Social Buddy
Social Buddy is one – if not the best – Instagram Growth Service in the market according to our research. This growth provider offers great results, but in a safe way and reasonable pricing.
Social Buddy grows followers using an organic growth method by making your account attract followers naturally. Unlike the rest, they help to discover real active followers instead of spam you with fake accounts or bots.
Not only do they help to grow followers, but they also assist in increasing your Instagram engagement. Using advanced Instagram targeting, they help to search for users who are genuinely interested and will interact with your posts.
Social Buddy's growth strategy priced at $99 per month, with a promise of followers gain between 150 and 500 each week.
2. Upleap
If you are looking for some instant growth on your account, then Upleap could be the option for you. Uplead provides the option of buying followers with an instant result. 
The step is simple and easy. Just go to their website and pick the best package for you that fulfills your needs and budget. For example, for as low as $9, you can get up to 100 new real active followers. Quick and easy!
However, Uplead did not disclose how they acquired these new followers, neither they explain what sort of engagement you can expect from them. Thus, this can be a little risky.
Even so, we believe that by collaborating their service with real growth tactics, you can skyrocket the results.
If you are not confident with their instant service, Uplead has another option that you can consider. In this option, you will get a dedicated account manager who will plan organic growth strategies solely made for you.
3. Ampfluence
Ampfluence is one of the most recognized social media growth providers. They have a great reputation amongst all the growth service providers due to the promise of delivering organic Instagram growth with real followers.
In their website, they proudly advertise their "100% human-powered service",  which they deliver results based on custom strategy that was created based on your account needs. 
Ampfluence, like all other services in this list, is a safe Instagram growth service. The only downside is their prices are on the expensive end, and this is because of their unique research and targeting method for new followers.
Their"Starter" package subscription is at $299 per month, but you can cancel the subscription at any time since there is no contract. To know if Ampfluence works, check out our Ampfluence review.
4. Buzzoid
Buzzoid guarantees a rapid increase in your Instagram following. Their primary selling feature is instant delivery of Instagram likes and followers right after you sign up for their service.
However, their service practice appeared to be unnatural. It is a little risky and definitely not for everyone, particularly if you don't want to get your account banned by Instagram. 
Otherwise, Buzzoid is a good choice especially for someone who is just starting to grow their account. Similar to Unleap, we believe this type of service is worth trying for a one-time boost by combining it with a real growth strategy. 
To save your time on research, you can directly check out review about Buzzoid.
5. Kicksta
Kicksta is another great and safe growth service in the market. With them, you will receive real followers that are truly interested in your content.
Kicksta use artificial intelligence to research, target, and interact with your possible followers. They search and compile these potential followers based on your Instagram competitors, relevant influencers, brands from the same niche, and also other targets.
This unique method comes at a higher price, with their Standard plan starting at $49. It is expensive compared to other cheaper alternatives, but with the unique method, it is worth the investment.
We do think Kicksta is a great growth provider and is recommendable for new or established businesses and brands that have a good marketing budget.
As for influencers who are just starting to grow the account, other services are probably a better option.
6. Social Sensei
Social Sensei is another growth provider that is good for brands that have the budget and time for a real marketing campaign.
They acquired real followers to their clients by working with micro influencers and celebrities.
Their most commonly employed strategy is by doing giveaways, in which users can only join the giveaways after they followed a list of Instagram accounts.
Since bots and fake profiles usually won't interact with any giveaways, it is very likely for you to get real new followers and safe engagement.
Their pricing rate is higher than the rest, with the starting rate at $299. But, they do promise real results within days.
Again, Social Sensei are certainly a better option for established brands with budget and time on hand, especially since they are also one of the safest and best Instagram growth service providers of the market.
7. Instaforce
Instaforce claims to be gaining real active followers for your account. They assert that they target real active accounts that may be interested in what you offer and then direct them to your account.
Instaforce maintains that their service is in line with Instagram's rules and community guidelines, that they do not employ any bots or fake accounts to deliver their services.
In their website, they mention that once you sign up for their service, you will get a campaign manager that will assist you in creating the right strategy for your account. 
They also have a money back guarantee, in which they promise to refund your money if you do not get at least 400 followers within a month after signing up. 
Instaforce is a fairly new provider in the market. Even though there aren't many reviews about them online, reviews that we found make us believe they are indeed a genuine company. 
Or you can check our Instaforce review to get your answer and clear your doubt. 
8. GetViral
GetViral.io is another popular growth service in the market right now. They provide services to increase your engagement and followers on Instagram. 
Besides working with Instagram, GetViral also works with other social media such as Facebook, Twitter, Tiktok, YouTube, Spotify and Soundcloud accounts. Hence, if you are looking for a complete social media campaign, then it is worth checking them out.
GetViral grows the account by "buying" followers, likes, views and comments, and they do seem to deliver what they advertise and promise. 
However, how they obtain the results is unclear, which could be risky especially if you don't wish to get your account banned. Therefore, it is best to do some depth research before signing up for their service. 
Check our GetViral review to have a better understanding about how they work. 
9. StormLikes
StormLikes is a popular growth service that promises to rapidly grow your account. Similar to GetViral, you can purchase followers, likes and comments directly from them.
Once again, there is no explanation about how they are able to provide the promised results. However, they assert that no bots or fake accounts are used and their services are in compliance with Instagram policy. 
Based on our StormLikes review, they deliver the services by working with its community to assist people exchanging interaction with one another online. 
If this claim is true, then we can assume their services are safe to use. Still, without access or proof that such a community does exist, it is hard to be 100% sure.
10. SimplyGram
Another recommended growth service is SimplyGram. SimplyGram uses a unique "Mother-Child" approach that promises to deliver 5k new followers every month.
The "Mother-Child" method works by creating a few Instagram accounts (mother's account) that will contact other users on Instagram and recommend them to check out your profile. 
SimplyGram has an AI algorithm that can find users that will be interested in your content. Once they spot the potential users, these users will get a DM from the mother's accounts.  
This approach is surely unique and somehow safe. With the starting plan at $69, it is indeed a good way to get new followers with minimum risk of being flagged.
How To Choose An Instagram Growth Service Provider
With so many growth services out there, it can be tricky and normal to feel in picking the right provider that meets your needs.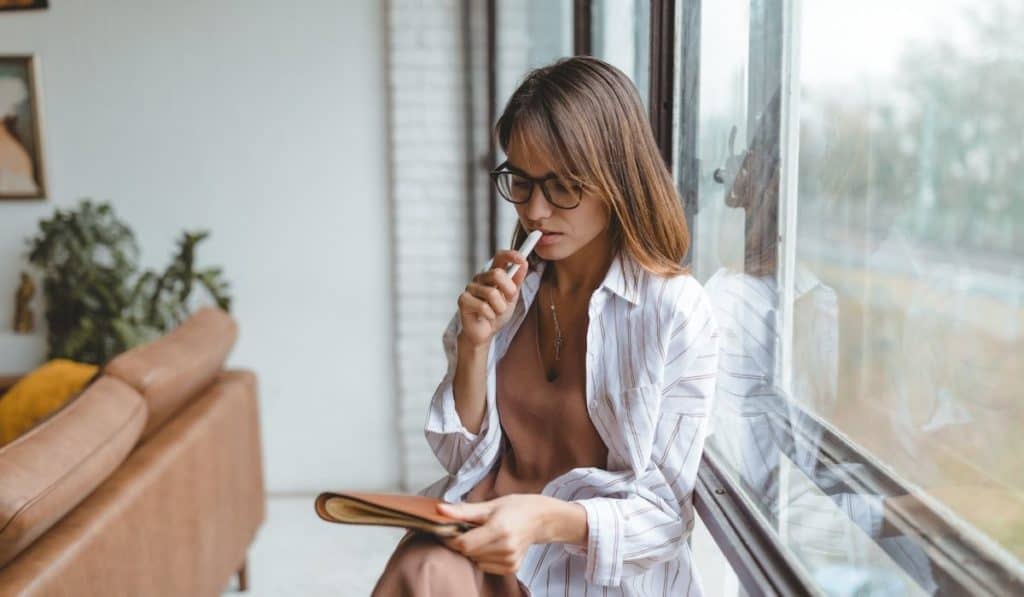 Thus, we devise a guideline that can provide some help in your decision making. Just follow the guideline to filter out and pick the right service provider for yourself.
Check Their Service Plan
Firstly, you need to check whether the service plan is aligned with your needs and able to achieve your goals. Always make sure they have a clear and effective plan. 
Look for Their Reviews
Before you sign up with any growth service provider and work with them, check out their service rating left by their past customers. 
Usually, you can easily find these ratings online. Online ratings or reviews  are helpful in letting you get a general insight about the past customers' experiences, as well as the results you can expect from the service. 
Of course, these reviews need to be authentic in the first place. Thus, always try to look and compare all the reviews before making any decision.  
Check Their Portfolio
In general, your Instagram account and marketing budget are sacred to be handed over to some inexperienced or rookie growth service provider.  
Hence, it is important to check if the service provider portfolio aligns with what you want to attain for your brands. You can know it by asking the questions below.
Do they have experience growing organic followers for a similar brand? 

How fast did they reach the milestones? 
Besides that, you also need to ensure the service provider does work with other brands in the past and they have concrete proof and results to back the claim. 
Do They Offer Free Trial
Most of the service providers have free trial services that allow you to test the services for a short duration, which reflect the confidence they have in their services and also the service authenticity.  
However, not all of the genuine growth service providers will offer a free trial. In other words, a free trial is not a guarantee of service authenticity. 
Nevertheless, a free trial is always a good idea that lets you examine a service provider before engaging and investing your money in them. 
Do They Offer Specific Services
The term "Instagram Growth" itself can be pretty vague without setting up proper goals. For instance, do you want to increase your followers, or just looking to grow the engagement between the existing followers with your posts?   
In conclusion, make sure the service providers did offer the service required to grow your brand on Instagram.  
Estimate the Time You'd Need the Service For
Setting up a clear and measurable goal is important. It allows you to estimate the time and money needed to invest in a service in order to reach those goals. 
Ask yourself do these goals can be achieved within the set time window with one time service? Or is it better to get a monthly growth package instead? 
All in all, you need to plan the exact time needed to invest in a service to attain your objectives.
Instagram Growth Services FAQ
How Do Instagram Growth Services Work?
Instagram growth services are services that help you to grow your Instagram account without needing any input from you.
It is an ideal service for business owners or individuals who do not have much time and energy to devote in growing their accounts.
Typically, the job of Instagram growth provider is to give likes, comments and share on others' posts in hopes that they will reciprocate. 
Even though many of these services use automated bots and fake accounts for the engagement, there are services that provide organic results.  
Are Instagram Growth Services Worth It?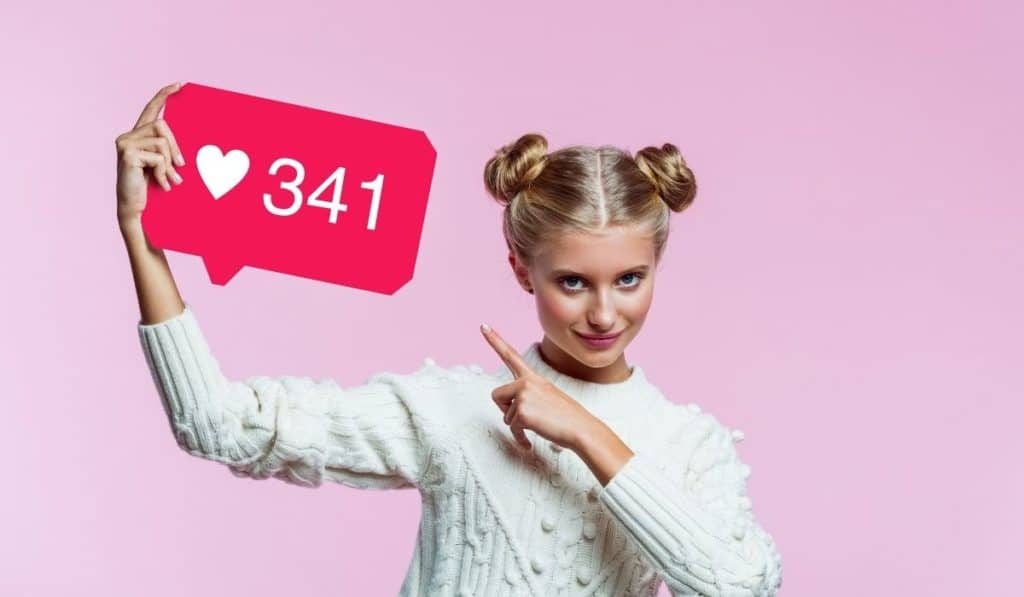 Unfortunately not all Instagram growth services are worth it. Hence, it is important for you to find the right one that is able to deliver the results and grow your account organically.  
Refer below criteria on what makes a growth service provider unworthy to invest.  
They Don't Add Real Value
The use of bots to boost engagement may seem like an effective strategy, but it's lacking a real human-to-human interaction that makes your account worth checking out.
Moreover, bots are usually used to comment under a post, and these comments don't add real value to anyone. Besides that, it is quite easy to recognize a comment that is made by a bot.
It's Unsafe and Risky
Some service providers require you to give your Instagram account password before you can use their services, which isn't safe at all. Sharing your password means you're risking your account and details being compromised. 
Plus, Instagram does not allow any sort of automated and artificial engagement. They are also against any spamming behavior on their platform.
Having all these activities running in your account can get you locked out of Instagram or get banned from the platform.
Fake Followers
Using Instagram growth services can surely get you a lot of followers instantly, however, these new followers might not even be a real active account.   
In addition, it is pointless to have lots of followers that are fake and don't add any value to your account. 
Should You Use Instagram Growth Services?
It all depends on whether you want to take that risk. As mentioned earlier, not all growth service providers are worth investing in.
Before you make any decision, ask yourself if the service offers organic growth. You need to have real followers that are genuinely interested in the content that you offer. 
If a provider is able to provide such service to you, then they are definitely worth engaging with. Of course, their prices need to be reasonable as well. 
Conclusion
The best way to grow your account is by creating and promoting content that speaks right into your target audience. Still, doing so required a lot of time and effort.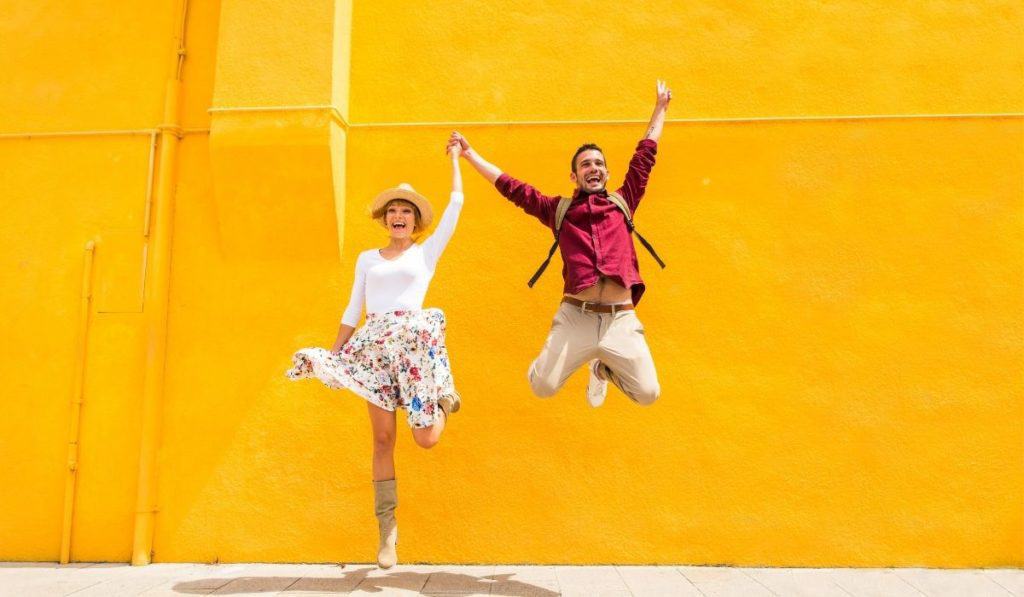 Luckily there are many growth services out there that you can use to grow your accounts, engagement rate and followers. 
However, you need to ask yourself a few questions before engaging them. Do you think organic growth is the best tactic? Or could an influencer help deliver results for my brand? Or perhaps should you go with a third-party service? 
If you decide to use one, make sure the service follows Instagram's community guidelines and policy. Avoid those services that use bots or fake accounts to get the result. The last thing you want is your account getting banned due to the violation.
In closing, we hope the information shared in this article has helped you to decide.