Are you having problems with having Instagram blocked at school? Blocked in your school WiFi, Chromebook, computer, etc?
Your school network might be blocking Instagram and other social media sites. You may even have a school Chromebook that you bring home to complete homework!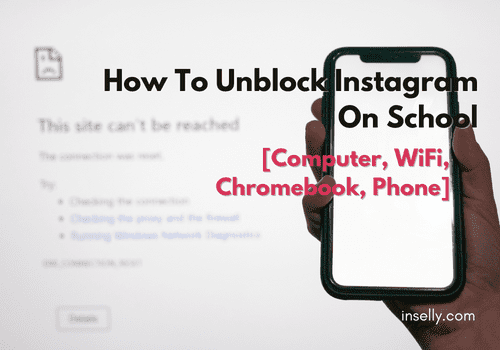 While a free laptop to use sounds great, schools like to block all sorts of websites.
Social media platforms like Instagram, Facebook, and YouTube are typically not allowed, and don't even think about trying to play video games on these computers!
But what if I told you that you could do these things on school computers and it only takes one of a few simple tricks?
5 Ways To Unblock Instagram on School Computer
1. Check The HTTPS Site
The simplest of these tricks takes only a couple of seconds to complete, but it's what worked for me.
In my high school, Facebook was blocked, but the administrators must not have put much thought into the process because getting around it was as simple as putting a single extra letter in the URL.
The blocked URL for Facebook was "http://www.facebook.com/". While they may have added variations without the 'www.', they missed one key URL.
All I had to do to get into Facebook was to put "https://" instead of "http://". In fact, HHTPS is a more secure protocol than HTTP as long as the website you're accessing has something called an SSL certificate.
An "HTTPS Not Secure" message will appear in Chrome if the website doesn't have it. HTTPS is also typically a bit slower than HTTP.
But speed and security only matter if you can access the sites you want in the first place, right?
Quick note on this, you can also try it the other way around, it might be that the HTTPS version is blocked but not the HTTP. So just play a little with the url, you might get lucky.
2. Use A Virtual Private Network
Using a VPN is probably the most reliable way of accessing blocked websites. There are some incredible paid and easy to use VPNs like NordVPN and others, paying for one of these might be worth it, depending on how much you'll use them.
VPN's can protect your precious data from would-be wrongdoers, getting around Instagram IP bans, allow you to access content on streaming services like Netflix that may be blocked in your region, and even allow you to use blocked websites on your school's computers!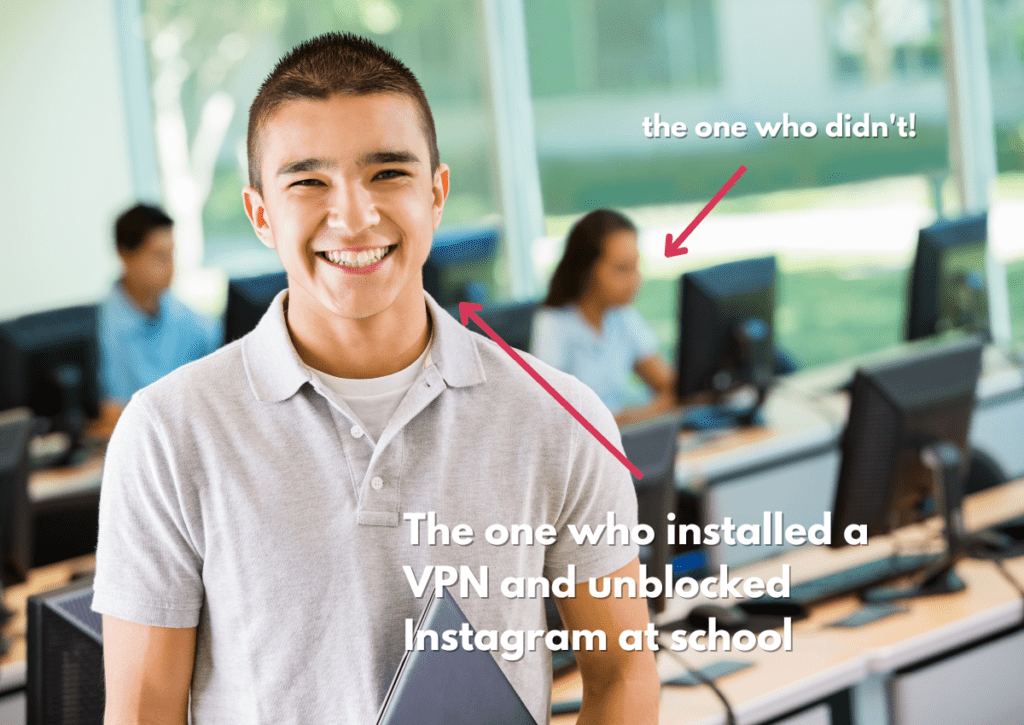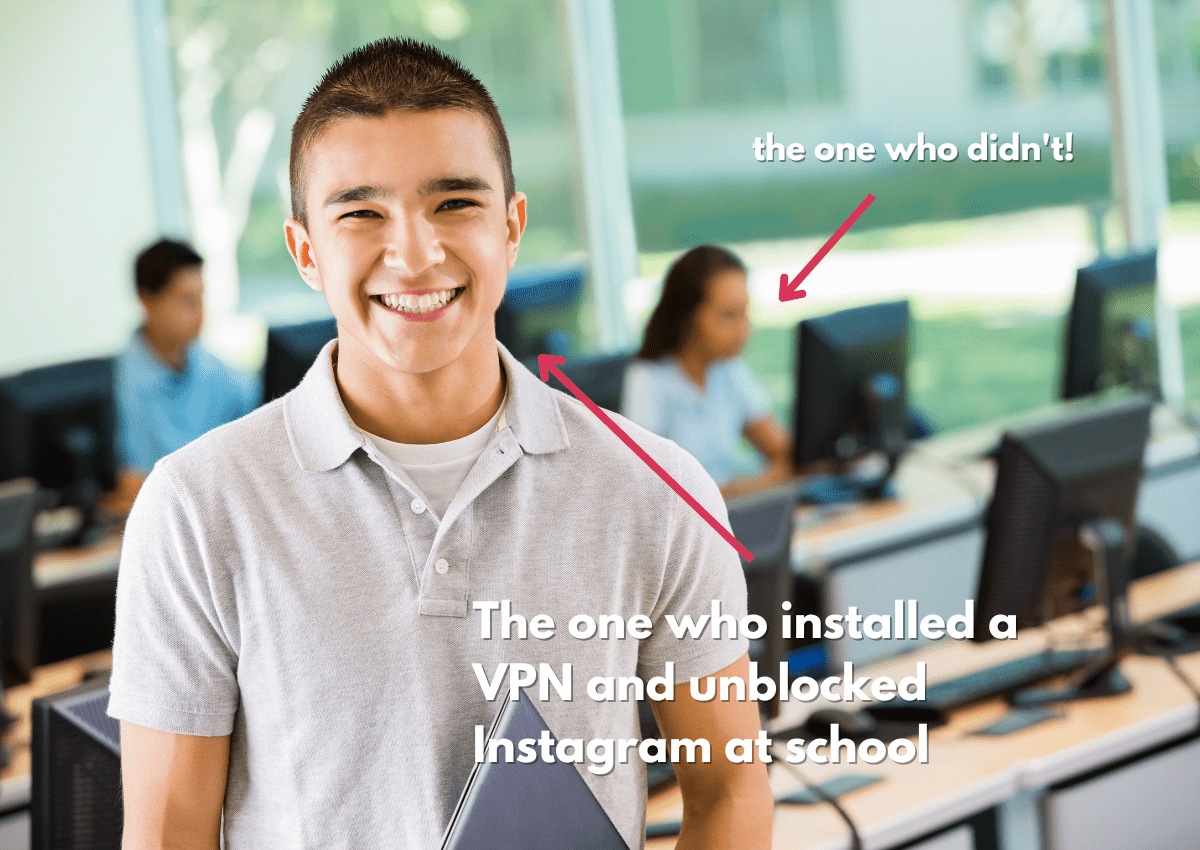 The most reliable ones, like NordVPN, have a version of their software for every possible device you own, there are apps for iPhone and Android, software for Mac's and Windows, pretty much anything and always easy to use and set up.
VPN's have a lot of uses, not only is it a great way to unblock Instagram at school, but it can work at home if your parents are also blocking it when you are grounded, you can see Netflix shows that are only in the US when you are abroad, and many many more.
Some great free VPNs are also available, which would function a lot like a free web proxy (more about them below). These include ProtonVPN and Atlas VPN.
Just keep in mind because they are free they might not always work or your school might already have them blocked too.
3. Try With Wayback Machine
A method that might work depending on your needs is the Wayback Machine. It allows you to view previous versions of websites, anywhere from recent to very old.
For example, if you want to check out an old post for a famous influencer, you could go to the link to the exact post and see it but you won't be able to log in and interact.
However, this may not work for you because chances are you will want to log in to the site when you get there, and this method won't let you do that.
So this is a good option if you just need to see something quickly.
4. Read&Write Extension
If you are a bit more techie this and the next option might be good for you.
In this video the user Mr.Savage showed an interesting method for getting around his school's block on Roblox, but the method applies to unblocking Instagram at school too.
He suggests looking up "read write for google chrome," which is a web extension for Chrome. Install it by clicking "Add to Chrome" and then "Add Extension" on the pop-up. Once it's added to your browser, go to the website you want to access.
Once you're there, you'll still see that the site is blocked.
Click on the little puzzle piece on the top of the page and then locate "Read&Write for Google Chrome" and click the thumbtack icon to pin it. Next, click the purple puzzle piece with "rw" on it.
Your Read&Write toolbar should be displayed near the top of the page. Click the three dots in the top right corner, and click settings.
Then, go to accounts and click "Sign in with Microsoft." You should end up on the Microsoft log-in page. Click the button called "Sign-in options" with the key on it near the bottom.
Click Sign in with GitHub. Next, click on the GitHub icon at the top of the page. This should take you to the GitHub homepage.
Then, under Open Source, select Topics. Scroll down, continuing to click "Load more…" as needed until you find Google. Click on it, and then locate the link to "www.google.com" near the right side of the page.
Now you should be on an instance of google that your school network cannot recognize, and you can access anything you want. If you search for Instagram on Google now, you should be able to find it and log in as usual.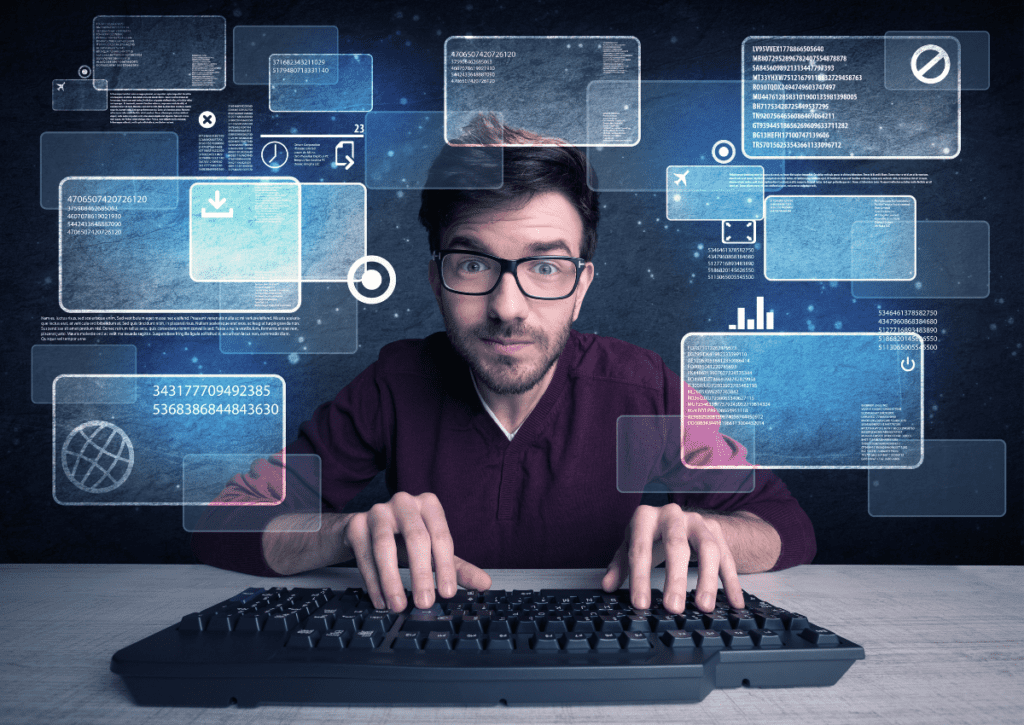 5. Use A Web Proxy
Another straightforward method is to try and access the site through a free web proxy. This is as simple as opening the web proxy site and typing your desired website URL into the search bar on the proxy site.
A couple of options for free online web proxy sites include CroxyProxy and 4everproxy. However, if you're unsure which to choose, you can search "free web proxy" in Google.
A potential drawback to this method is that some schools and networks have tried to block as many of these proxy sites as possible. Luckily for you, thousands of them are available, and it's impossible to block them all.
This is pretty likely to work. However, some of these sites are shady, so it may be better to go with something more robust, like a VPN.
Conclusion
As mentioned above, if you want to know how to unblock Instagram on School computer, Chromebook or wifi the quickest method to check is to go to the https version of the site, and if that doesn't work buying a VPN like NordVPN will quickly solve the issue and you can use it for other things too.
It's not uncommon for network administrators and the system department at school to block social media sites.
So keep in mind if Instagram is blocked at your school, it might be also that other sites are blocked too, and the solutions here would apply to those too.
Hope this was helpful.