Amazon storefront influencer program is an initiative that allows social media influencers to earn money by selling Amazon's products.
If you are a social media influencer on platforms like Instagram, this program can be a lucrative source of income for you.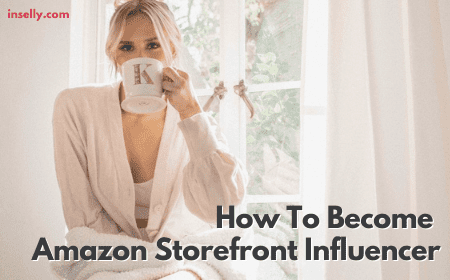 Here's how it works:
First, build your Amazon storefront with a personalized URL

Next, promote Amazon's products and sell them through your affiliate links

Lastly, earn commissions through the sales of the product
Without further ado, let's get into the details.
Who Is An Amazon Storefront Influencer?
Amazon storefront influencers are essentially social media influencers that generate commissions by recommending Amazon's products to their audiences.
This program allows sellers to work with influencers on platforms such as Instagram to reach a wider targeted audience.
How Do You Qualify for Amazon Storefront Influencer Program?
It is similar to the Amazon Associates program where you make money when someone buys Amazon's product through your affiliate link.
However, there are some differences. Before accepting anyone into their Amazon Influencer Program, Amazon will looks at two things:
The social media following (Facebook, Instagram, and YouTube)

The engagement metrics
These are the information given by Amazon about the criteria that qualify for this program. As for the details on required number of followers and quality of the engagement metrics, it might vary from industry to industry.
Although Amazon only mentions these two factors, there is a third and arguably more important factor at play here: the content quality.
Simply put, even if you have the right followers count and engagement metric, if you don't have posts that can increase sales, or value added content, it will be harder for you to be accepted into the program.
Anyways, regardless how many times Amazon rejects your application, you can always try your luck again and reapply to the program as many times as you want.
How Do You Make Money As An Amazon Storefront Influencer?
Once accepted into their influencer program, Amazon will let you create a personalized storefront with the products of your choice.
Amazon will then give you a unique URL that you can share on your Instagram account to drive traffic to your storefront. Anyone that clicks on the URL will be taken to a page consisting of all the products chosen by you.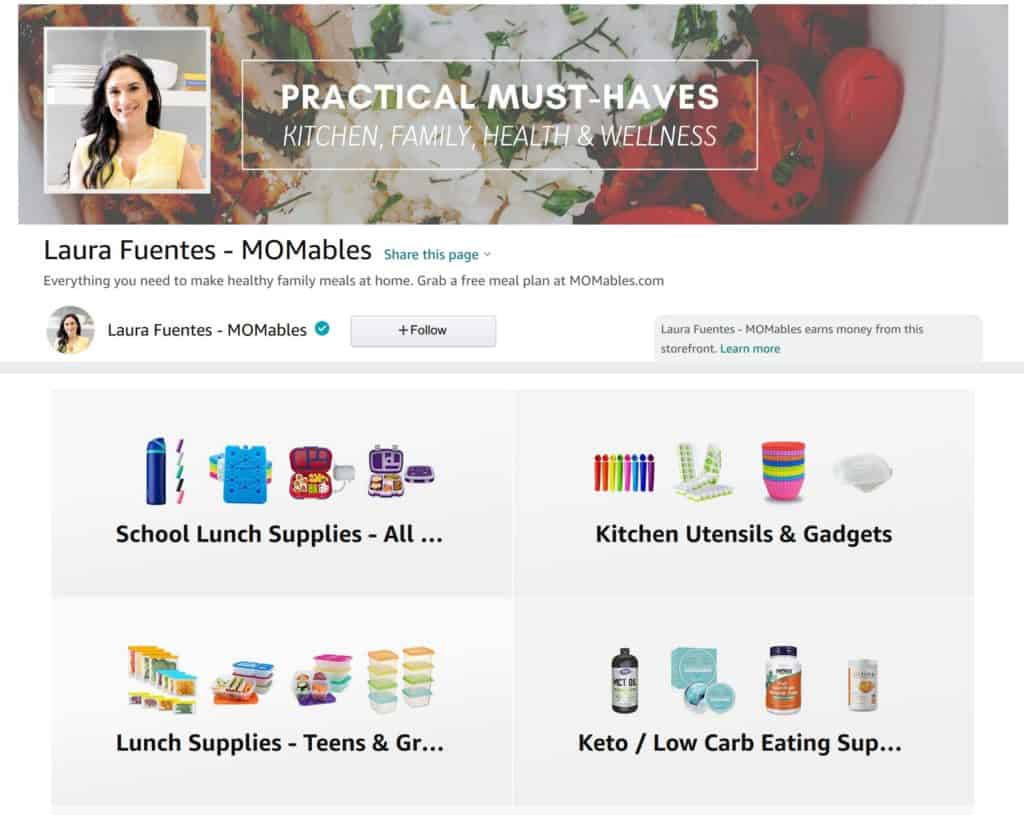 Source: Amazon.com
For example, Laura Fuentes – MOMables storefront link would be – https://www.amazon.com/shop/momables which is a unique personalized URL that was provided by Amazon and is different to a custom website address.
Once the audience is at your page, they can purchase any products listed inside, and that is when you will start earning your commission. Naturally, the more sales you generate, the higher commission you will get.
How Much Income Can You Earn In This Program?
Your income as an influencer will depend on two main factors: the number of affiliate sales and the kind of products you sell. Thus, whenever someone buys a product through your affiliate link, you will get a pre-decided percentage of that sale amount.
Here are Amazon's Standard Commission Income Rates on different product categories.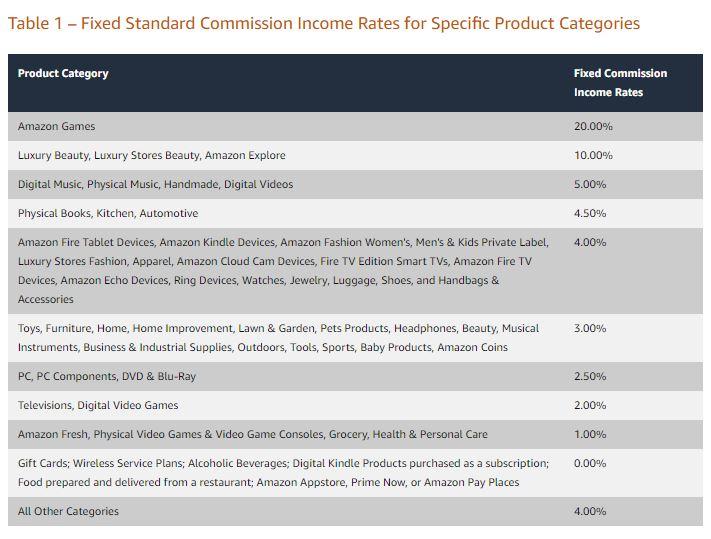 Source: Amazon.com
Amazon Influencer Program vs. Amazon Affiliate Program
The Amazon influencer program and the affiliate program are two completely separate programs offered by Amazon. The influencer program can be considered as an extension of their affiliate program, which has been running for a few years now.
The main difference between these two programs is that the affiliate program has low restrictions to sign up. The most important condition to stay in the program is making at least 3 referral sales in the first 3 months.
In comparison, the sign up and acceptance for Amazon Influencer Program depends on stricter requirements. A strong followers base and audience engagement is required to be accepted to the program.
In other word, the influencer program is more exclusive than the affiliate program. However, once you are part of either program, the way they work is pretty similar.
Final Thoughts
Amazon Storefront Influencer program is made for influencer or micro-influencer that looking for an extra source of income. Anyone that have strong followers base and audience engagement on social media platforms like Instagram can sign up for it.
If you think you have the required criteria, good content, and loyal audiences, you can apply for the program and start making that extra income for yourself.
All you have to do is:
Apply to Amazon Storefront Influencer program

Create your own storefront

Share the URL on your social media account

Lastly, earn commission