At this age, how we receive and enjoy entertainment has completely changed. Current forms of media are commonly distributed online, and streaming is hotter now than ever.
One of the most popular streaming services right now is YouTube TV. With the streaming option that YouTube TV offers to the public, it's not a surprise for this platform to gain a huge name and stand out among its competitors.
While the app is well-liked by many, occasional errors will still appear and interrupt the overall experience. One of which is YouTube TV freezing on ads. Here are a few tips on what causes it to happen and how to resolve it.
Why Does YouTube TV Freeze During Ads?
There are many possible causes as to why YouTube TV freezes when ads play. Troubleshooting by users has led to several potential reasons for the glitch. These include common bottlenecks such as clogged data cache, low memory, and unstable internet connection.
Sometimes, the issue can come from the device used or the YouTube TV app itself. However, the important thing here is that there are solutions discovered by users who have also experienced glitches.
In fact, YouTube has also recognized the presence of the freezing error. With that out of the way, let's go on to how you can fix YouTube TV freezing on ads.
How To Fix YouTube TV Freezing During Ads?
Clearing Memory Space
Sometimes, YouTube TV freezes when ads play due to low memory space. As your device nears maximum capacity, it gets harder to process tasks. And there's a chance that YouTube TV is affected by this issue. Try to free up space on your device by deleting unnecessary apps to avoid problems in the future.
Monitor Your Network Connection
Freezing during ads can also caused by a faulty Internet connection. When the WiFi is weak, or the network is unstable, YouTube TV may experience a glitch repeatedly. Resetting the network where your YouTube TV app is connected can also fix the current issue.
Force Restart YouTube TV
Freezing is sometimes caused by the app slowing down due to being active for a long time. Thus, you could try force-restarting the YouTube TV app to reset any present issues the app faces.
Update Your App Or Device
In order to make sure the users experience a smooth streaming experience on YouTube, regular updates are expected. The updates can be for major changes or just simple bug fixes.
So, if you keep on experiencing YouTube TV freezing on ads and the media getting stuck at loading on your Smart TV, updating the app may be able to fix the glitch.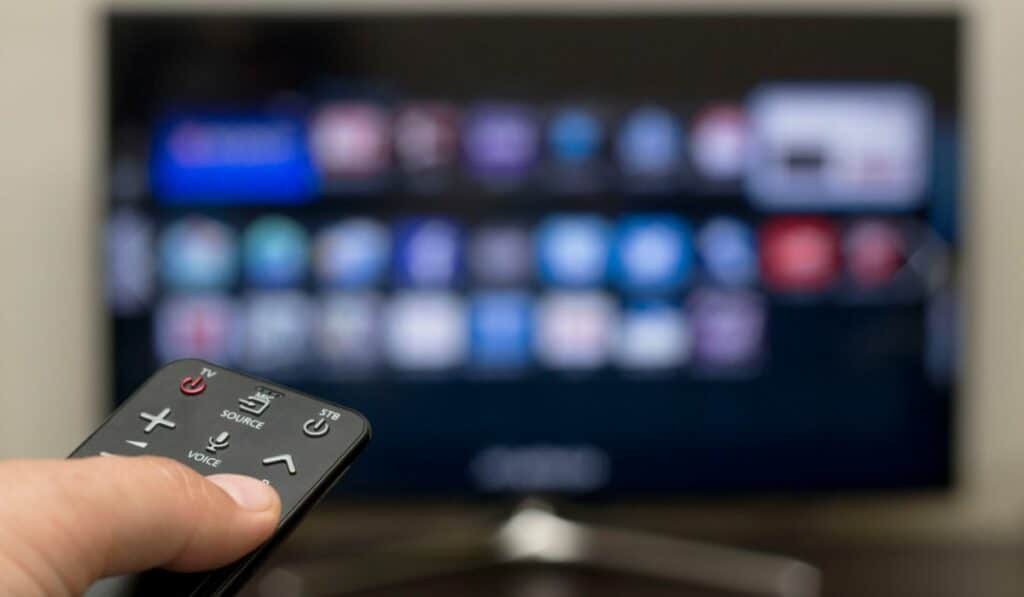 Sometimes, the issue of YouTube freezing during ads may not come from the app. Instead, the device is the one causing the bugs to happen. Hence, check if your device's OS is up-to-date. If it wasn't, update to the latest OS to clear any present bugs and improve the device overall performance.
Switching Channels
One suggestion from YouTube Support is to switch to another channel when you come across YouTube TV freezing on ads.
Do it by existing from the current clip and see if the issue persists on a different channel. If everything is well, go back to the same clip and continue watching from there.
Fast Forwarding
Fast forwarding the ad when it plays can also avoid the freezing issue. Some users have recommended this workaround to lessen the chances of encountering the error.