Including a website link to Instagram bio is a good way in driving traffic to your own webpage. However, Instagram only allows one link in the bio, which is clearly insufficient.
Reason is regardless of whether you're a brand or influencer, most likely you will have more than one website you desire the audience to visit.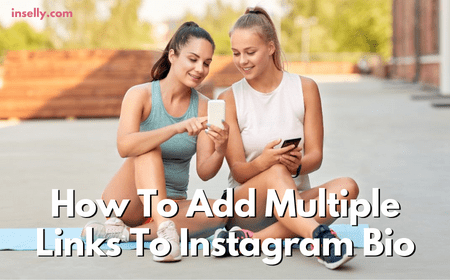 Thus, in this post, we'll share on how to add multiple links to your Instagram bio. Generally, there are two methods to choose from: third-party software or through your own landing page. Let's get into it.
What Is An Instagram Bio Link?
In short, an Instagram bio link is where audiences, buyers or future partners can search for more information about you, the brand, or products. It is what makes a good Instagram bio.
Instagram bio link is added through the "Website" section of your profile. In general, you can add any link you desire, as long as it's not some forbidden link by Instagram. However, you can only add one single link at a time.
In addition, any link shared on an Instagram post will appear as text, causing the audience having to personally type the link into a browser to view it.
Due to this restriction, one needs to use the bio link wisely. In return, it became a dilemma since brands or influencers usually have multiple URLs to share with their audiences.
Moreover, you can only reach a maximum growth when all sites and tools are presented altogether.
Luckily, there are ways to combine all the site URLs you want into one single link. This way, audiences can access all sites; and you don't have to be in a dilemma of choosing which link to put in your bio.
What Is A Link Tool?
One most widely used method in merging multiple links into one single link right now is through link tools. With link tools, you can create one universal link that directs your followers to a page consisting of all the websites you own.
Basically, link tools help you to create a dedicated landing page that connects all your sites. This landing page will then generate its own unique URL, where you can add it to your Instagram bio.
As a result, whenever your followers or audiences click on the link, they will be directed to the landing page that shows all your sites.
With that being said, you no longer need to worry about leaving out any important website, nor making a choice on which website should be shown on your Instagram bio. In addition, you can also maintain a steady engagement for your Instagram and sites, which is essential for growth.
Pros Of Using Link Tools
A higher chance of conversions from your link

Opportunity to include multiple calls to action

Time-saving, as opposed to creating a full-fledged website

Easier to update

No need for coding knowledge

Insights into which links perform well

And, maybe more
Cons Of Using Link Tools
No custom domain name

Analytics only available on paid plans

The landing page isn't fully customizable

Too many calls to action could confuse your target audience

Could get costly, especially if you want to use analytics
In addition, it's relatively easy to find a link since there are plenty of them on the net, with some being free and some not.
One particular link tool that right now rose to popularity is Linktree and we will explain how to create your landing page with Linktree in the next part.

Source: linktr.ee
Of course, there are other link tools available you can choose to get the same result. Just ensure you consider the pros and cons of each link tool before using them.
Other link tool options to consider for this purpose include Later, Milkshake, Shorby, and etc.
How To Add Multiple Links To Instagram Bio With Link Tools
How To Add Multiple Links To Instagram Bio Using Linktree?
Linktree is recognizably one of the best link tools out there right now. Not only can you create a customized landing page, but also you can do it for free.
All you need to do is sign up for their free plan and activate your account by clicking on the link that was sent to your inbox.
Next, you can start adding your links, together with titles and images.

Source: linktr.ee
Once completed, you can now proceed to copy the Linktree's URL at the top right corner and add it to your Instagram bio.
To add the link, first, go to your Instagram profile page. Then, click on "Edit Profile" and paste the link in the "Website" section.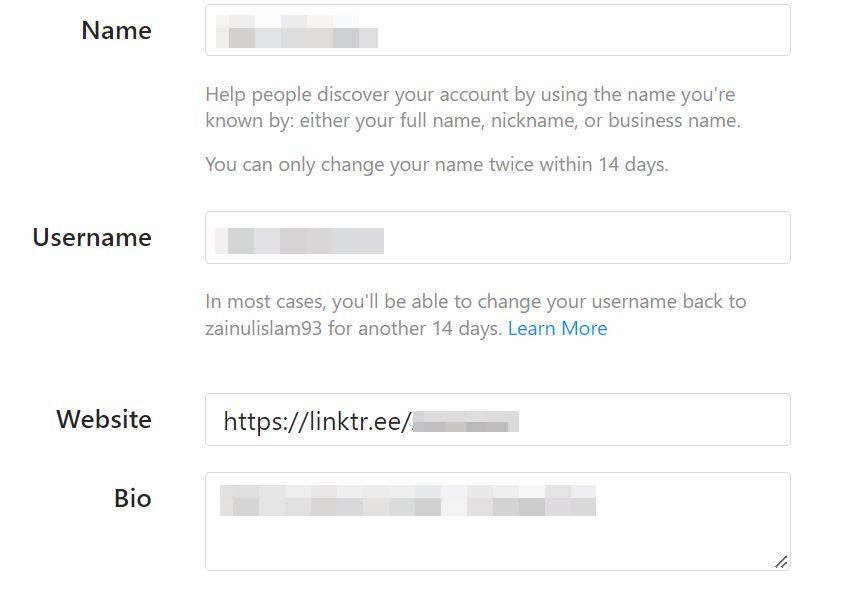 With this link, your followers and audiences will be led to the landing page you had created. From there, visitors are able to view and visit all the sites you own.
How To Add Multiple Links To Instagram Bio Using Pallyy
Alternatively, you can use Pallyy instead if you're not satisfied with what Linktree is offering.
Similar to Linktree, you need to sign up for an account in Pallyy to start using it. Once completed, attach your Instagram page and proceed to your Pallyy's dashboard.
At the dashboard, click on the "Bio Link" option.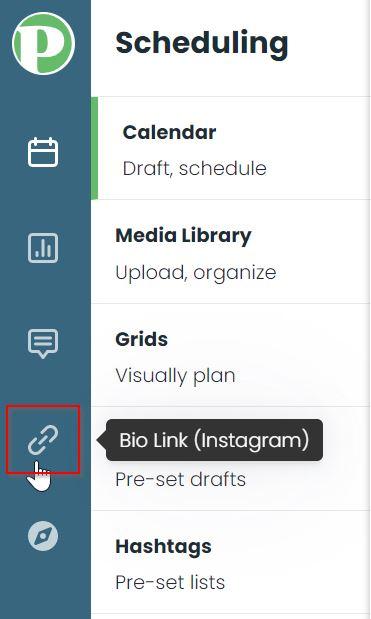 source: pallyy.com
This action will then bring you to a page where you can customize your landing page.

source: pallyy.com
At this page, you can start adding your website by clicking on "Add New Button".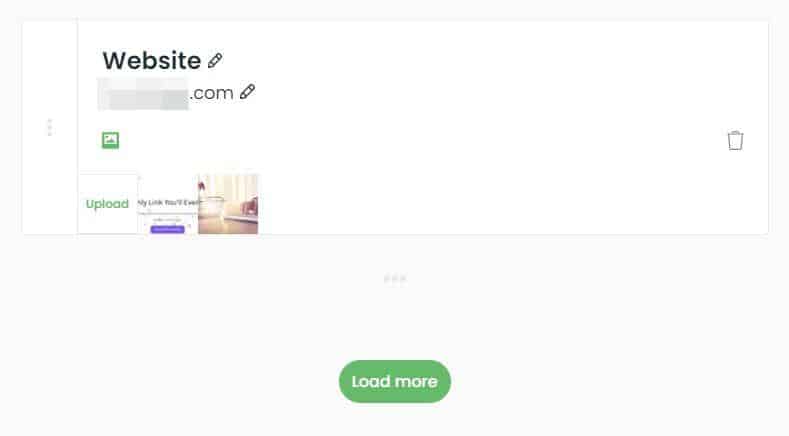 source: pallyy.com
When everything is complete, copy the landing page link and paste it to your Instagram bio.
Pretty simple and straightforward right? Well, mind you that only one link can be added with the free version. If you wish to include multiple links, you will need to upgrade it to the paid version.
How To Add Multiple Links To Instagram Bio With A Landing Page
If you don't wish to use a third-party application, or wish to have more freedom in the landing page design, you can actually build your own landing page.
As long as you have coding knowledge, you can create a website, design a dedicated landing page as you desire from scratch.
It can be a little terrifying and time consuming, but unlike using a third-party application, you will now get full control and freedom in how you want your landing page to look like.
Moreover, adding multiple links to the page can easily be done through plugins, especially if you're using WordPress. When you have completed your page, the final step will be copying the page URL and paste it to your Instagram bio.
In any case you feel the page URL is too long (which typically does happen), you can just use a link shortener like Snapt to shorten the link, making it look minimalist.
Final Thoughts
One biggest turndown of Instagram is you're unable to include multiple links in your Instagram bio, not even in your Instagram post since it will turn into text instead.
Hence, this restriction in some ways has created limitations for a brand's growth. Fortunately, there are ways that allow you to share multiple links to your Instagram account.
The most common method is using any available third-party application on the net, where some services do offer a free plan. Otherwise, you can always opt to create your own landing page, where you will have more control on your page design.