Are you losing Instagram followers? This is more common than what you think so we decided to put together this quick guide to explain why this might be happening to you.
I am sure that you will find it helpful. So, let's get started.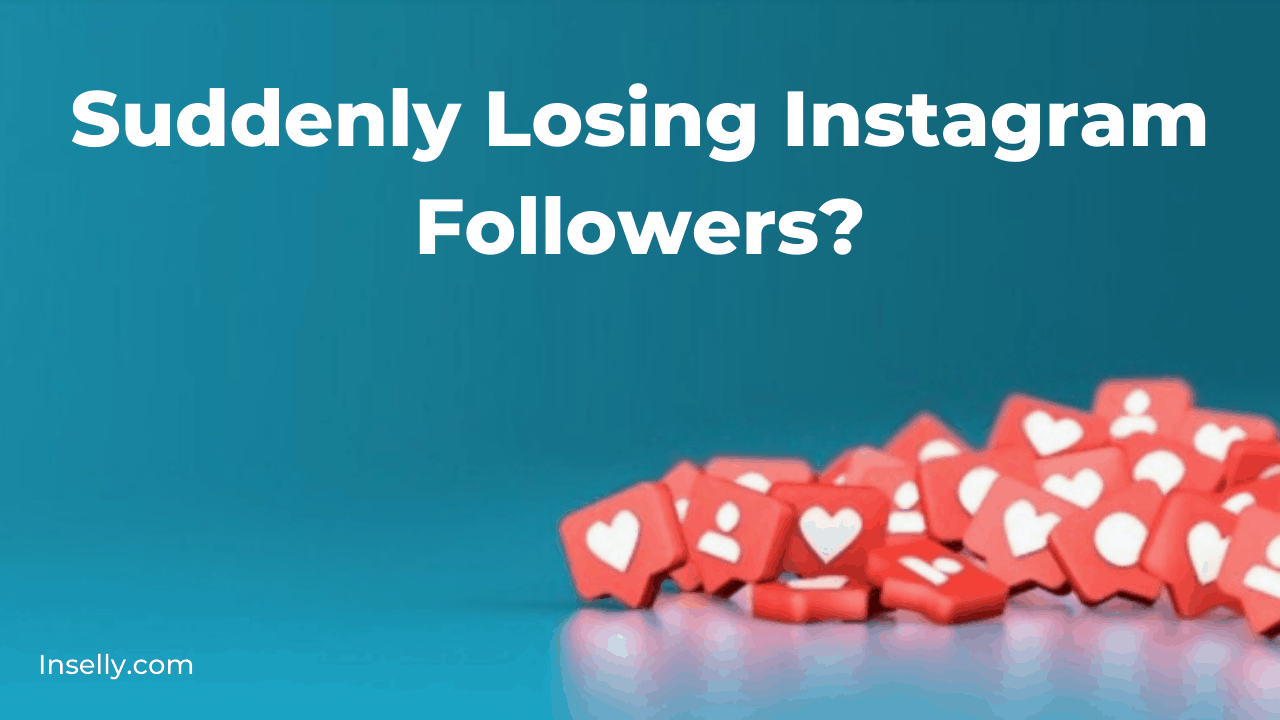 October 31st Update: If you seem to have lost many followers today, it could be related to a major issue multiple Instagram accounts are having today. Millions of users have reported having problems with their accounts and even having them disabled, hence you can see your follower count drooping.
It's likely that you suddenly lost followers because of Instagram today's problem but if it is something you have noticed happening even before that then you should continue reading.
As any other social media platforms, you can get banned on Instagram and loose lots of followers because of it and also prevent you from gaining new ones.
A shadowban does not have a notification that will let you know you are in trouble, but you the only way to know is the drop on your follower count.
Another quick way to know if you have been shadowbanned is by looking at hashtag feeds. Your posts won't appear on them so if there is any hashtags you use frequently then it is a good idea to give it a look if you suspect Instagram has banned you.
Some ways to do this is by using a hashtag with low number of posts using it making it easier to find yours. Then, with a secondary account or with a friends help, check out if your posts shows up in the feed.
Shadowbans are getting really common on Instagram but that might not be only reason why you are losing followers, your content, how you engage with users, the amount of effort you put in your posts, etc. Many things can slowly make your Instagram follower count will be decreasing.
Do you want to prevent any of this from happening? It's a problem many marketers and influencers on Instagram are worried about too, losing followers after putting so much work is a nightmare.
If you loose Instagram followers, you must discover and attempt to correct whatever mistake you have made.
Here we will outline several frequent errors that may lead to losing followers and how hopefully you can correct it.
Why Should I Worry About Losing Followers On Instagram?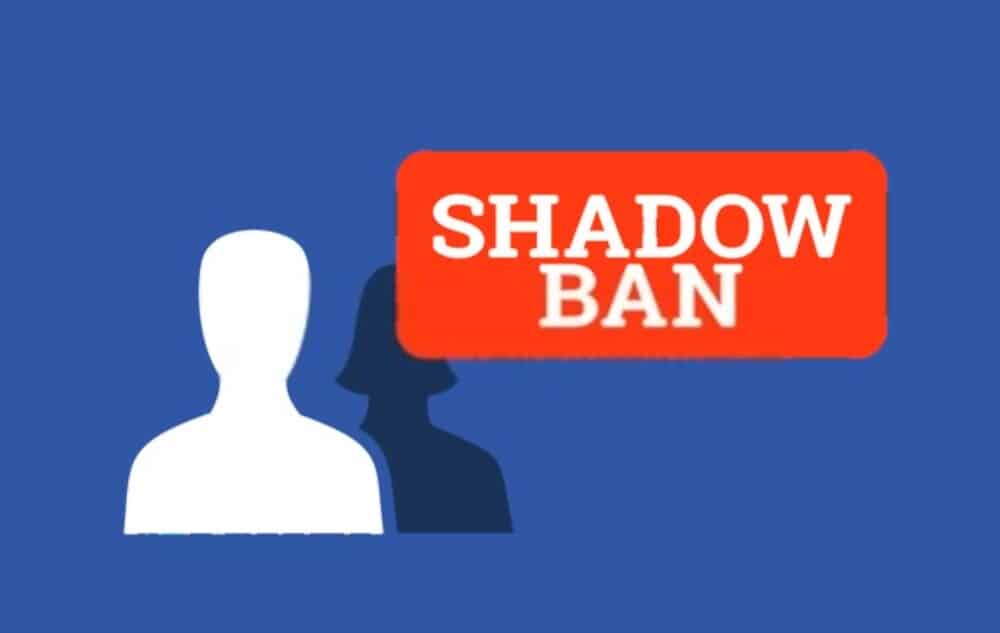 Instagram is one of the world's leading social networks, with over one billion monthly active users.
Which is why many companies spend a lot of resources strengthening their social media presence. But it's not as easy as just dumping photos or videos on your profile.
And everyone can become an influencer nowadays, regardless how big or small they are. We all have great cameras in our phones, a lot of people can take good photos and start getting some followers.
Between the competition to gain followers and the restrictions Instagram has mixed with the always possibility of getting shadowbanned, being in the look out for losing followers is important.
If you are losing followers you need to check quickly why it may be happening. Usually a few days of not growing followers means probably they go to another account instead of yours.
Before this, check first if the problems is not due to your Instagram is not working.
In this post, we will list some typical mistakes that might lead to losing followers of your Instagram account and how you can stop them.
Want To Get More Followers?
To achieve this you can use Ampfluence's service, the leading service for Instagram growth.
11 Reasons Why am I Losing Followers on Instagram?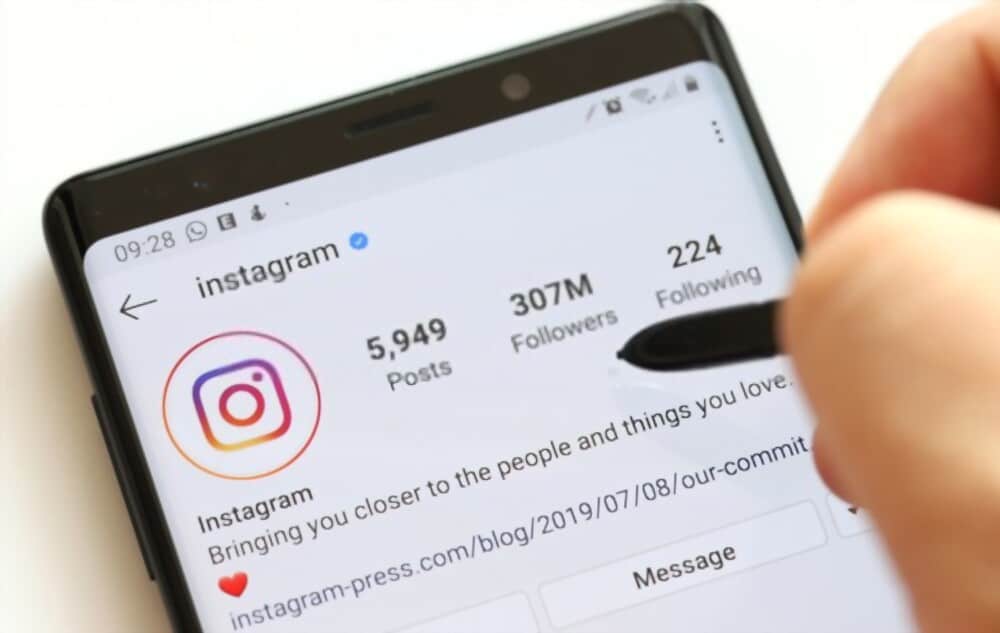 1. Stop Using Bots:
Instagram has tightened up users that have exploited the service recently, mainly by automating their posts and engagement.
If you use this site for a sufficient length, you will be aware of a fresh, structured approach for growth termed "Follow / Follow."
Many individuals have used bots to automate this method to follow an account after a few days to try to follow it.
Instagram would automatically do this 24 hours a day, and it was plenty for Instagram after few successful years.
The platform takes action to offenders with shadow bans and even prohibited selected members from the forum forever.
The follow-up approach is simply one possible way for a bot to automate your Instagram tasks like liking posts, posting or making it look like a ghost follower.
Still, they were all exposed to significant examinations in the previous year or two.
I would encourage you to avoid using bots to expand your Instagram account further.
Alternatively, you may utilize Instagram-approved services such as Buffer if you want to schedule your Instagram posts.
2. Using The Same Hashtags Multiple Times:
Maybe this seems strange, but if you constantly use the same hashtags, Instagram may limit your account.
The reason is that Instagram might see hashtags as "spam techniques" repeatedly used.
This shows that you do this using a bot so that 100 posts may be planed – all with the same hashtags exactly.
Instagram also aims to maintain the website as socially engaged as possible. They will therefore punish any bot's accounts.
It would help if you often mixed your hashtags to prevent you from getting banned from the shadows to use hashtags repeatedly.
The perfect way to use Hashtags is because Instagram is becoming inventive every day connected with the stuff you upload.
So don't be startled if, in Instagram's algorithm, you locate the information in a framework or video and at the same time check your descriptions and hashtags for trustworthiness.
3. Your Account Has Been Reported:
There are many reasons why someone can report your account and one of the most difficult things to do in current days is to post content that hopefully won't offend anyone.
Of course, there is content which is prohibited like sex, pornography, drugs, hatred, etc. Those of course will have your account getting reported right away even if the algorithm doesn't catch you as you post.
But there has been occasions were accounts get reported for sharing photos of tattoos, people in bikini, political beliefs, or other things that are accepted by everyone. On this times there is just not much you can do about it.
Something I like to encourage is to check out who you are reaching on with your content and make sure you post things that are relatable to them.
If you usually don't post religion content to an audience who are particularly against religion or vice versa, you can be sure your post will get reported.
Just play smart with the content you share for your audience.
4. Have Not Monitor Your Objectives:
To establish a brand identity on social media, every effective marketer requires defined objectives.
You cannot act based on good plans without establishing specific purposes, so your work and investment will not help you.
Unfortunately, it is difficult for over 50 percent of marketers to define definite goals and develop strategies around them.
Growing knowledge about brands, generating leads, increasing sales, fostering community participation, and driving website traffic are generally top social media marketing objectives.
However, you may be accountable for more precise and quantifiable goals.
A few followers, rates of interaction, clicks, more visitors on your website, etc. So make sure you define several more accurate and realistic goals.
The first thing to examine if you formerly got a considerable number of Instagram supporters, but now you lose them, is whether or not you are acting on their objectives and tactics.
For instance, you might overlook the development of community ties if you concentrate exclusively on sales.
So, if you don't have this connection to the community, your following will decline after a time.
You can monitor it by measuring with metrics like shares, likes, comments, clicks, etc.
Also, losing the following happens when you don't link to specialized accounts or keep a specific topic.
Recall that all your goals and targets are connected to your community and your specialization.
If your account's style changes rapidly, your followers may lose. For example, converting your account into a food account might have consequences if it is all about traveling.
5. Focus on Your Target Audience: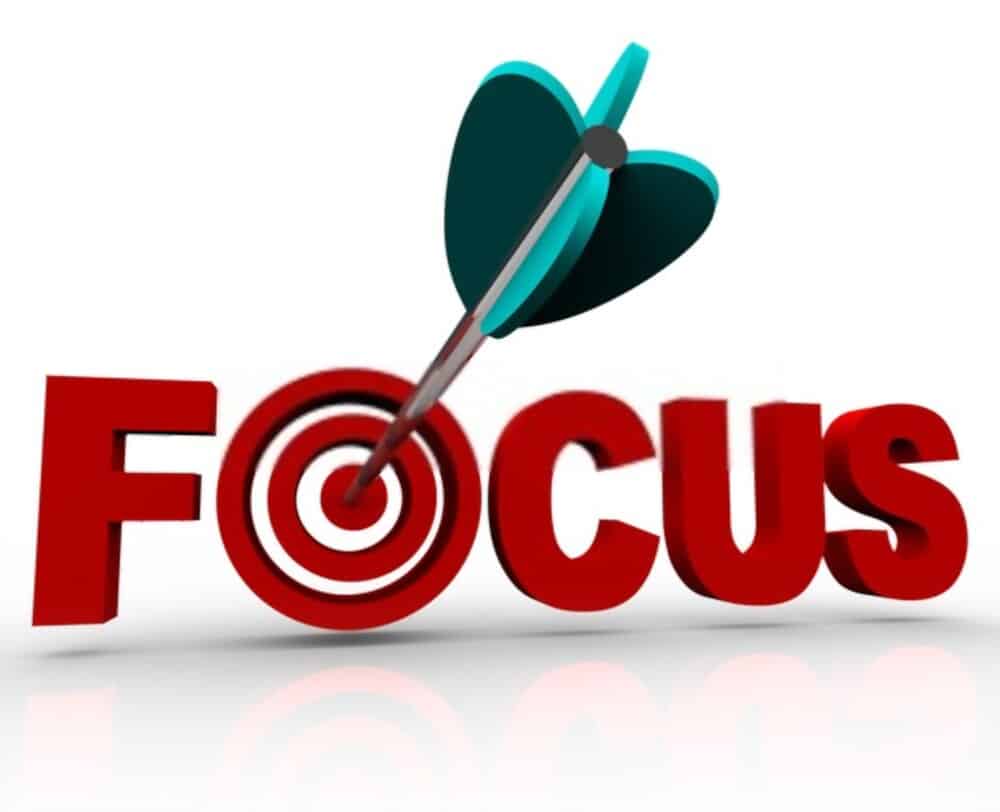 Social media marketing means potentially reaching and redirecting potential consumers to your sales website.
Your audience is, therefore, most likely to buy your products and services.
If you fail to achieve success or lose your Instagram followers, you may target the wrong demographics.
Try not to incorporate everything because it is unlikely that irrelevant individuals will track or interact.
Instead, it would help if you focused on a specialty group that will keep track of your account permanently.
The important thing is that the better you know your niche and prospective consumers, the better social media can target them.
It means that you have to reset and categorize your target audience by age, gender, geography, language, position, etc.
You can start by gathering data from past and present customers. In addition, it could help you find out tremendously what kind of people want your products/services.
Moreover, it is essential for local companies that want to expand their internet presence.
6. You Are Not Creating Eye-catching Content:
Yes, good-quality images and videos are essential. Still, you're lost interest in your profile, and you eventually lose your dedication to a job if you're not engaging or inventive enough.
Now, because it is engaging, you can't start presenting random material. You need to identify your goal and align your stuff. So, with an example, you'd better understand.
Suppose you own vacation rentals. In addition, surrounding your firm, you want to generate buzz.
You may thus post your website photographs with your holiday property images. People like the magnificent structure or picture scenery. Therefore, it makes them want to go.
Only a tiny fraction of the resources are, of course, required. But many people would appreciate the article instinctively and remark on it.
In addition, your post is popularized and more exposed. Moreover, it will also enable you to reach future consumers.
But combined with those posts, you must add beautiful pictures of your villa or bungalow.
You may publish in several ways on Instagram. For your postings, choose the greatest ones.
You may post photos, videos, and even stories. Reels on Instagram catch up now, too.
7. Make Sure To Review Your Growth: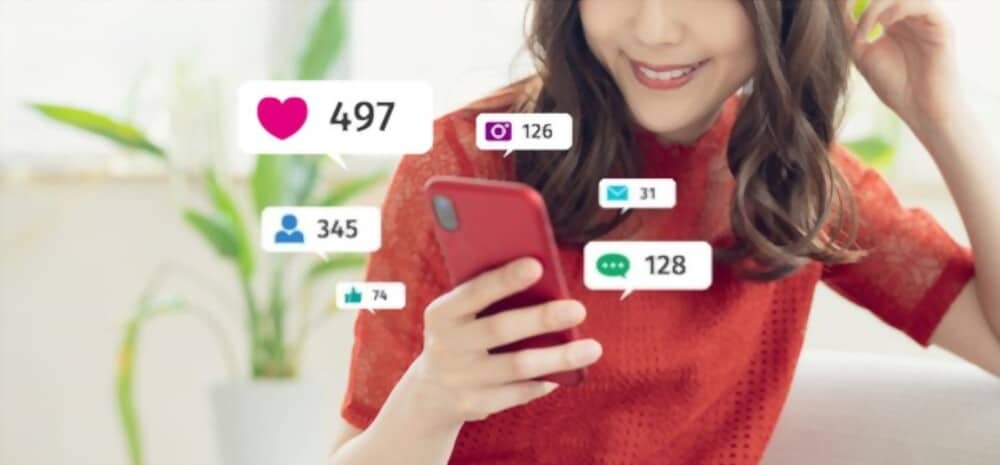 Many accounts on different social networking websites, especially Instagram, employ black strategies to acquire people, buy follow-up methods, or use a shady Instagram growth service.
They are all strategies to gain followers quickly. But in time, you lose fans. In addition, such tactics cannot benefit you or consumers who use your content or buy your products/services.
In general, you should avoid three kinds of applications to save you from losing Instagram members:
Innovative applications (apps that promise you, real followers, overnight).

apps with the method of tracking

Apps stealing your password and not providing it.
This request may result in the banning of your Instagram account. In addition, you cannot continue to pursue such techniques. So, if you were wondering why am I losing my Instagram followers, this could be one of the main reasons.
8. Create Strategical Approach For Content:
Content development is the focus of all marketing tactics on the internet.
The information with which you feed them is the main element that can affect your followers' opinions.
Always create green material in several formats and repeat it. Try to gather feedback from your supporters to optimize your material.
In today's marketing, imagery is essential. Instagram is a multimedia platform for high-quality posts, stories, and live videos to have enduring effects.
First, however, if you lose followers on Instagram, you must check the method you publish.
To achieve the greatest results for high egagement rates like commenting or clicking, use Instagram Insights.
Then, track your followers' content and focus on creating more.
You must also be aware of the ever-changing trends in social media. Many fresh products arise that might draw your fans to cease being interested.
For example, increasing content might help to build your content strategies by creating more videos.
9. Check the Scheduling of Your Post.
Make sure that your followers are online to make sure their stuff is top. Termination is an essential component in improving engagement rates and ensuring that consumers follow you continuously.
Although you cannot determine the maximum publication time by an exact formula, you may find the best time to post each day.
The optimum posting hours on Instagram vary by industry, so monitor your data to see what works best for you. Then, take the time to publish and avoid losses to find the ideal moment in your items.
If you lose followers of Instagram, try to review your time by your specialization, area, and competitor.
It might thus help you to change the social users' times with recent trends.
Moreover, you may improve your social presence by utilizing user-friendly schedules through several automatic social solutions.
10. Add Creative Hashtags and Captions: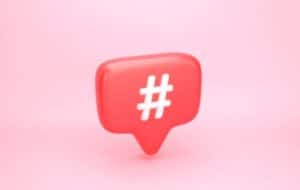 The loss of Instagram supporters is, without a doubt, owing to uninteresting titles and meaningless hashtags. However, inventive captions on Instagram might help and enjoy your brand.
First, try looking online for your topic and learn about some of the most extensive subtitles.
Then develop distinguishing headlines to emphasize your brand identity and identify it.
Finally, please be aware that a suitable Instagram title provides your photo context and brand tales.
Lessons also increase the probability of further participation. For example, you should always use motivating quotes to motivate your fans to promote your post. More shares might help you stop losing fans.
It won't work to share encouraging phrases for everyone, though. You will be required to attempt different names and contents and see how your audience works.
The CTA in your subtitles is another way to get visitors to connect with you. For example, consumers may be encouraged to comment on your products/services—the more interesting your material, the better.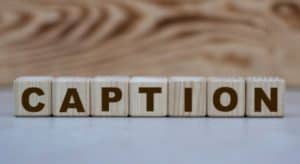 Since hashtags are the heart of the Instagram research system, it is possible to locate your stuff.
You may also select Hashtags for a specific search to see your brand on the Explore page.
You may use various tools free of charge to create your content using online hashtags to assist you in establishing a hashtag marketing social media plan.
Search for the most used hashtags for your audience and rivals in the community and industry.
The addition of these hashtags in your posts will simplify the location of your information for users.
11. Collaborate With Other Niche Influencers:
Every year, brands and marketing agencies are spending more time and resources on expanding their network on social media as another tactic to increase their reach.
Through their skills, influencers can inspire others to monitor and trust your account. You may also encourage and strengthen your brand's identity on social media.
It is great to leverage the strength of the influencers when you see that your fans of Instagram fall.
But choosing the other influencers to collaborate with is essential for working with them. It may be rather costly to work with big Influencers.
If you have no large marketing budget, influencers with less than 100,000 or 5,000 followers is excellent alternatives.
Micro-influencers are specialist content creators and generally follow much higher than significant influencers. You should ensure that you decide for your job to have an influence:
You set objectives that you wish to achieve (a brand awareness increasing, website traffic, more individuals, etc.).

Find an equally intriguing effect on what you can give since you want their audience to be interested.

Tell them the benefits of the partnership.
You may also find experts with technologies like BuzzSumo and Awario for social development.
They usually categorize millions of influencers into their database as their age, sex, topic, area, and followers. So, it will allow you to choose the best solution for your brand.
Want To Get More Followers?
To achieve this you can use Ampfluence's service, the leading service for Instagram growth.
Conclusion!
Building a long-lasting relationship with your supporters requires strong effort and patience.
So if you lose followers, make sure you get these essential elements and examine how your marketing approach might increase.
If your Instagram loses followers abruptly, it probably is because the dreaded "shadow ban" has hit you.
However, it may be because you have used unauthorized software, hashtags for spamming or publishing contentious information. To correct the ban, the easiest way to stop the platform is to prevent the above errors.