Feet pictures have been popular and in demand in recent years, so many people have become interested in taking and buying pictures.
In capturing exceptional feet photos, your goal and audience are two of the most important factors you must consider.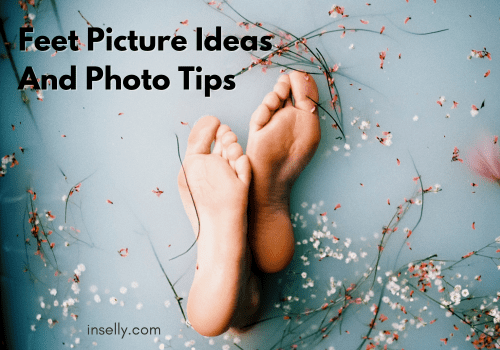 Identify your goal in taking feet photos to get a desirable result. The pictures must grab the attention of your audience, regardless if you are just trying to get more followers on Instagram or selling them on FeetFinder, the best place to buy and sell feet pictures, you need to plan out your end goal first to get the results you want!
This article will discuss the different feet picture ideas and photo tips that will help you capture visually appealing photos.
18 Feet Picture Ideas
You can implement these feet picture ideas and photo tips in your photoshoot to give you unique, creative, and extraordinary photos.
1. Start With Simple Poses
Start with simple poses you are comfortable with, as they will help you relax your feet. These are some of the simple poses that anyone can do.
Cover/Top Shot. This is a perfect idea if you want to take a photo of your toes and the top of your feet. You can take a picture of the top of your feet while standing on the floor or ground. The other way is to sit on the bed or couch and rest your heel while your toes point upwards.
Sole/Bottom of the Feet. This is a great photo to highlight the sole of your feet. The best way to capture it is to put the feet in the center of the frame in portrait orientation.
Feet Arch. It is a photo that will highlight the curves of your feet. Capture your feet from the side to show off the beautiful shape of your feet and make them look attractive.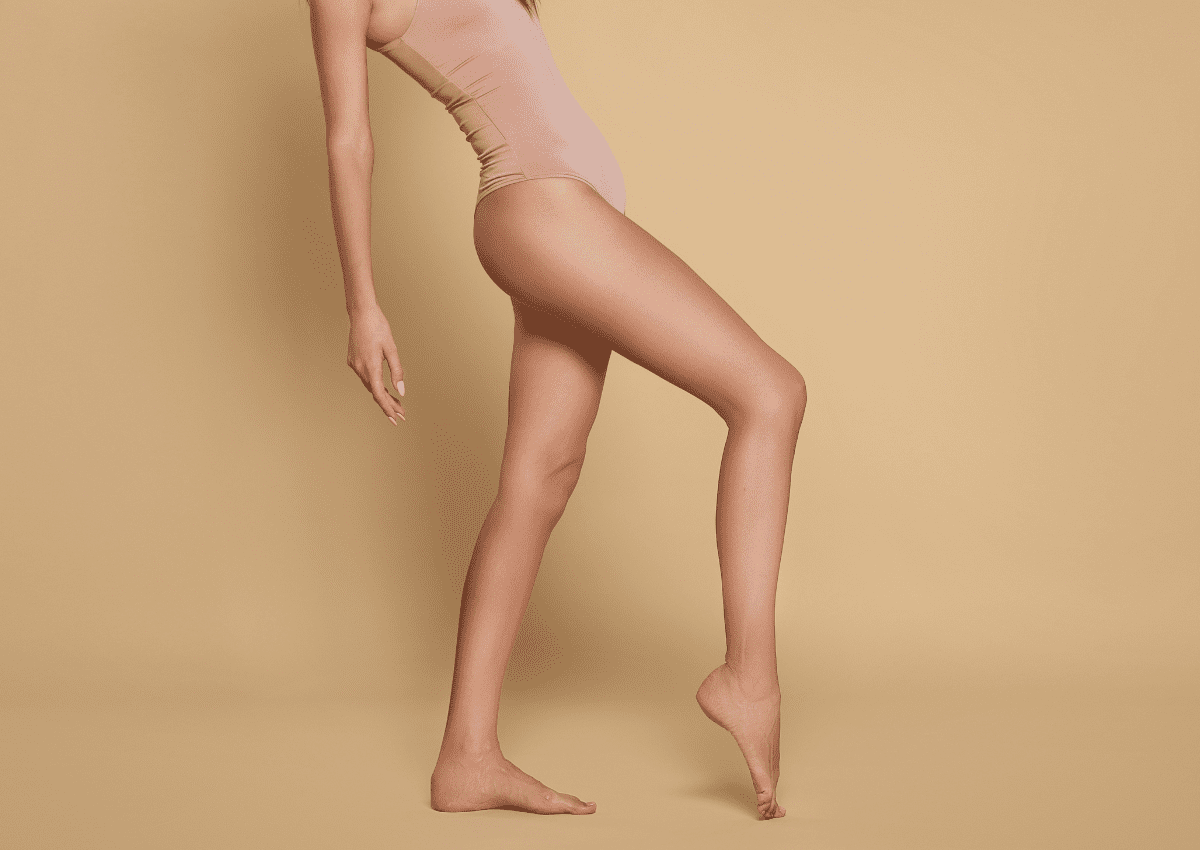 2. In The Car
The car is one of the best places to capture your feet if you want a classy picture. Some poses you can do are when you are getting in and out of the car and sticking out your feet in the window.
3. Capture Feet While Wearing Footwear
Take a picture while wearing footwear such as sandals, slippers, or rubber shoes. Open footwears are best as they enhance the shape of your feet. Here are some of the poses that you can try:
Take a picture just like you are walking. You can scatter some leaves and flowers on the ground to create an appealing effect.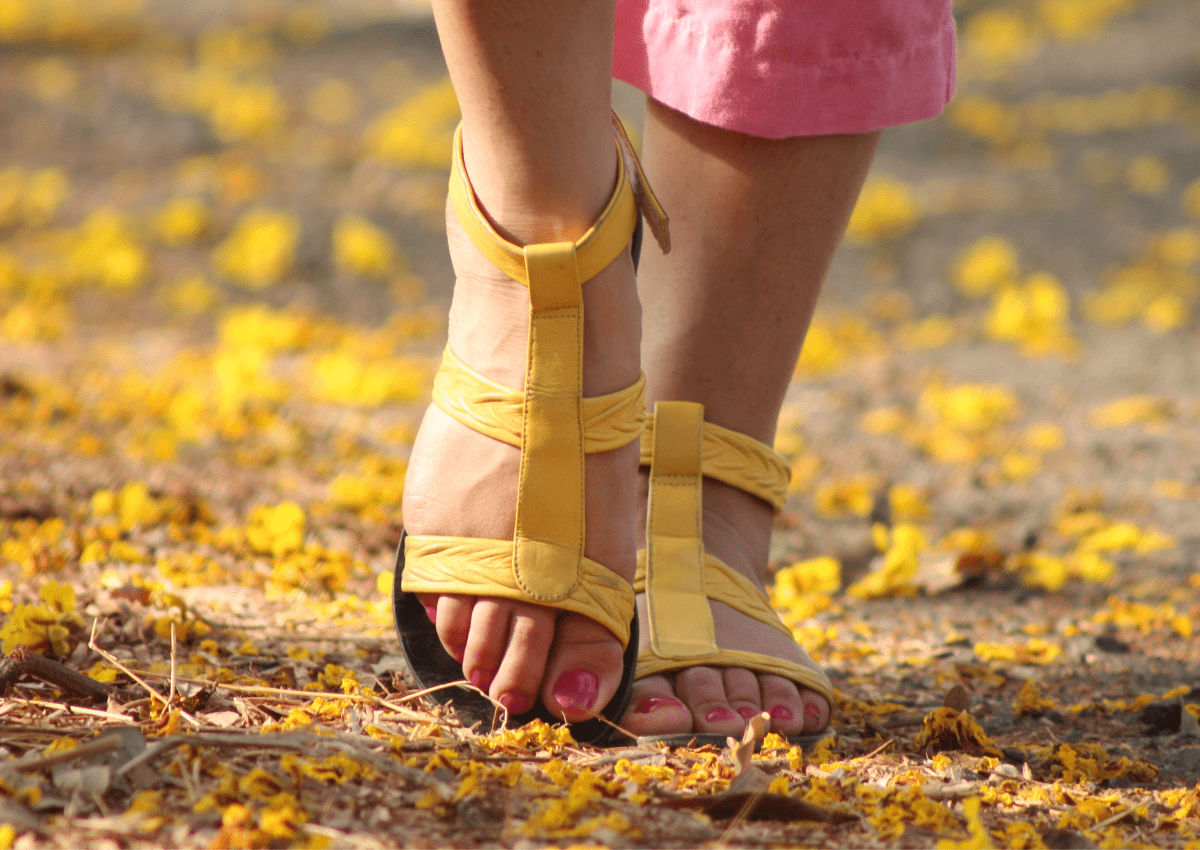 While you are about to put on your footwear. Wear the left footwear and ask the photographer to capture your feet while you are about to wear the right footwear. Wearing sandals is best as they do not cover your whole feet.
4. Use Flowers
Put flowers in between your toes or feet. The other way to use flowers is to scatter them on the floor and walk on them. You can use the floor, ground, towel, or blanket for the background.
5. In the Bathtub
The bathtub is a perfect spot to capture your feet as the water adds life to your feet. Add leaves or flowers to make your picture colorful and lively. You can also play with bubbles to capture a bubbly and lovely photo. Cross your legs in the bathtub or on its edge until you get a perfect shot.
If you do not have a bathtub, you can use a basin with plain color and soak your feet in them just like in the spa.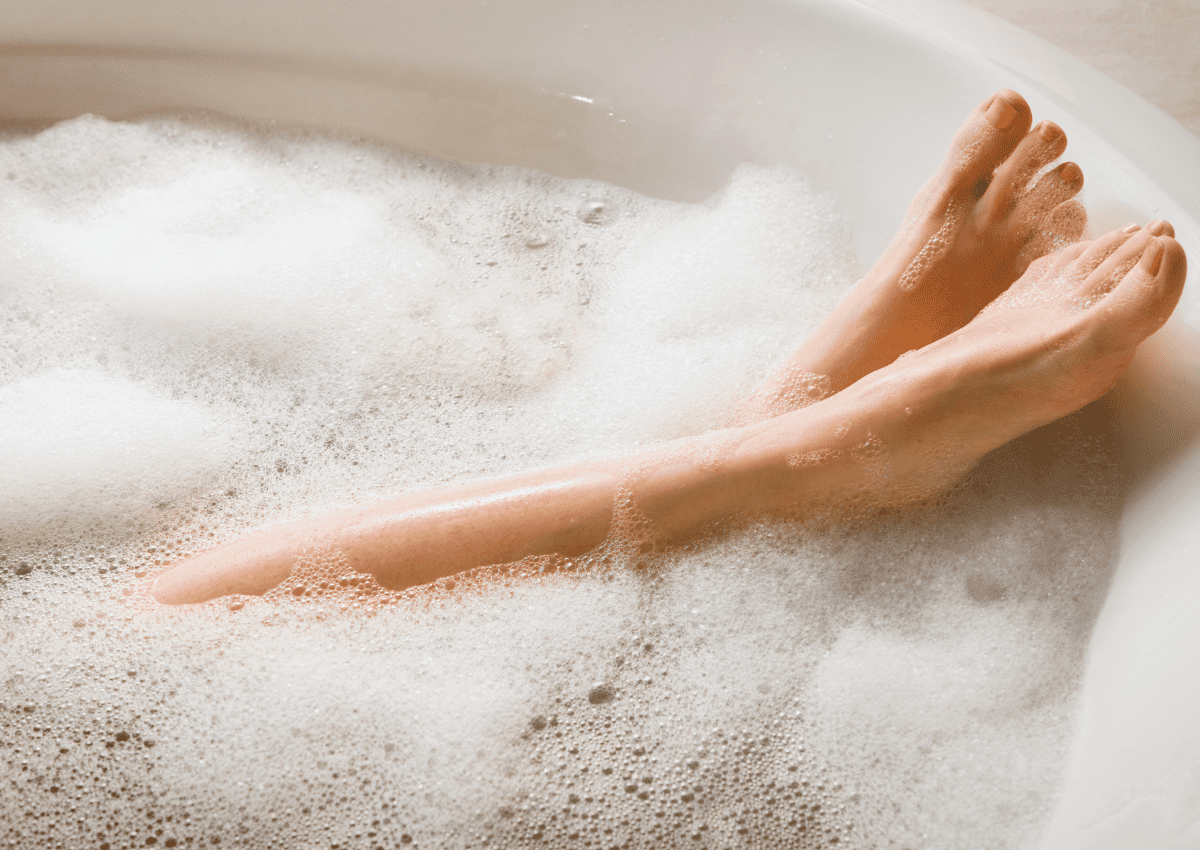 6. Take A Picture At Different Times Of The Day
The lighting varies in the morning, afternoon, and evening. The tone and size of the feet are not the same at different times of the day. Capture your feet in the morning for a natural look or in the evening for a soft or warm photo.
The other best times to photograph your feet are on the golden hour or sunset.
7. Be Creative To Make Your Pictures Unique
Take unique photos using a background or adding a design that shows your personality, hobby, or profession. If you are a painter, you can use paint in designing your feet or using painting tools as a background.
8. Feet In The Air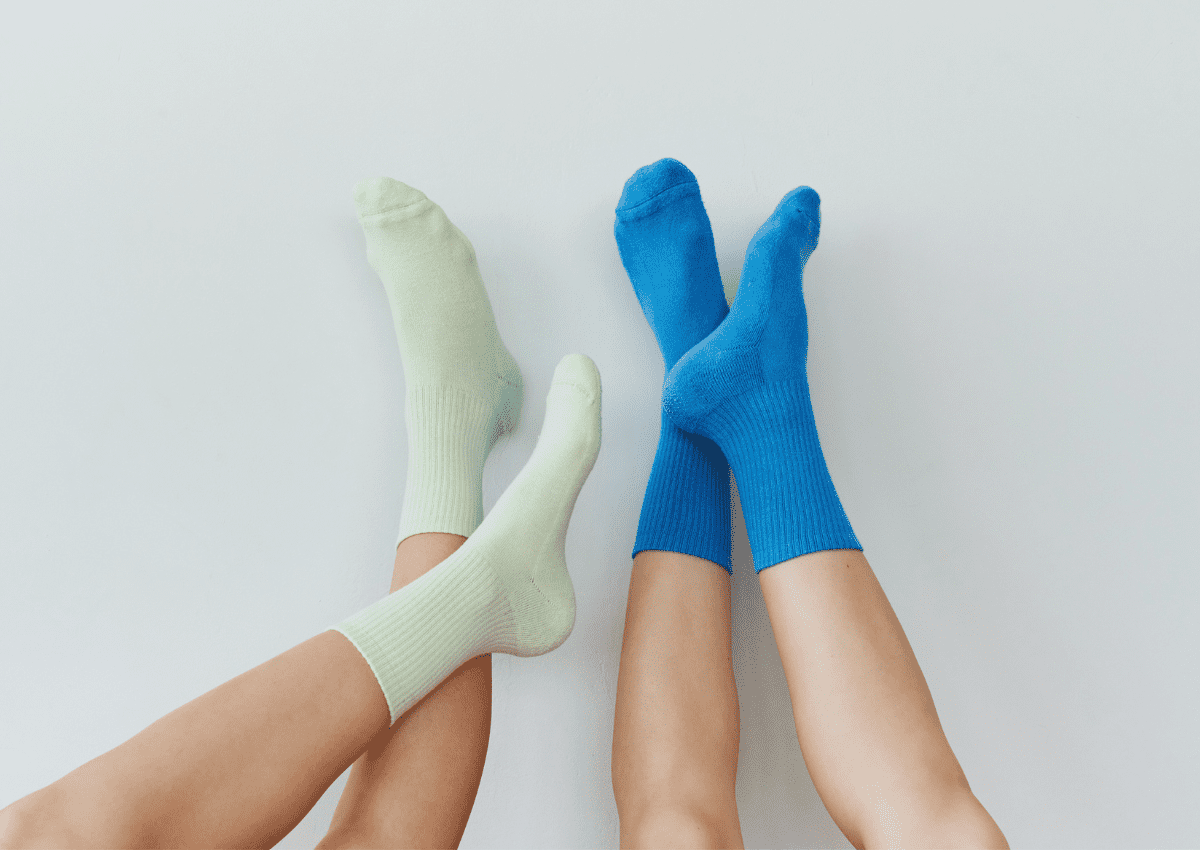 Lay on the bed and simply put your feet in the air. It can also be done in the swimming pool, beach, ground, and tall grass. Point your toes or cross your legs to make your feet look captivating.
Make sure to capture your feet at their best angle to highlight your feet and the background. Nature is the best background as it has a natural look and it never goes out of style. You can also use a solid or simple background such as marble tiles.
9. Use Accessories
Adorn your feet with accessories or jewelry. Some foot accessories you can use on your feet are ankle bracelets, toe rings, and barefoot sandals.
10. Add Lights
Choose a light with a solid color to remove distractions so that your audience will focus on your feet. Decorate your feet with string lights and make a toe stand to have a stunning shot.
11. Black And White Photo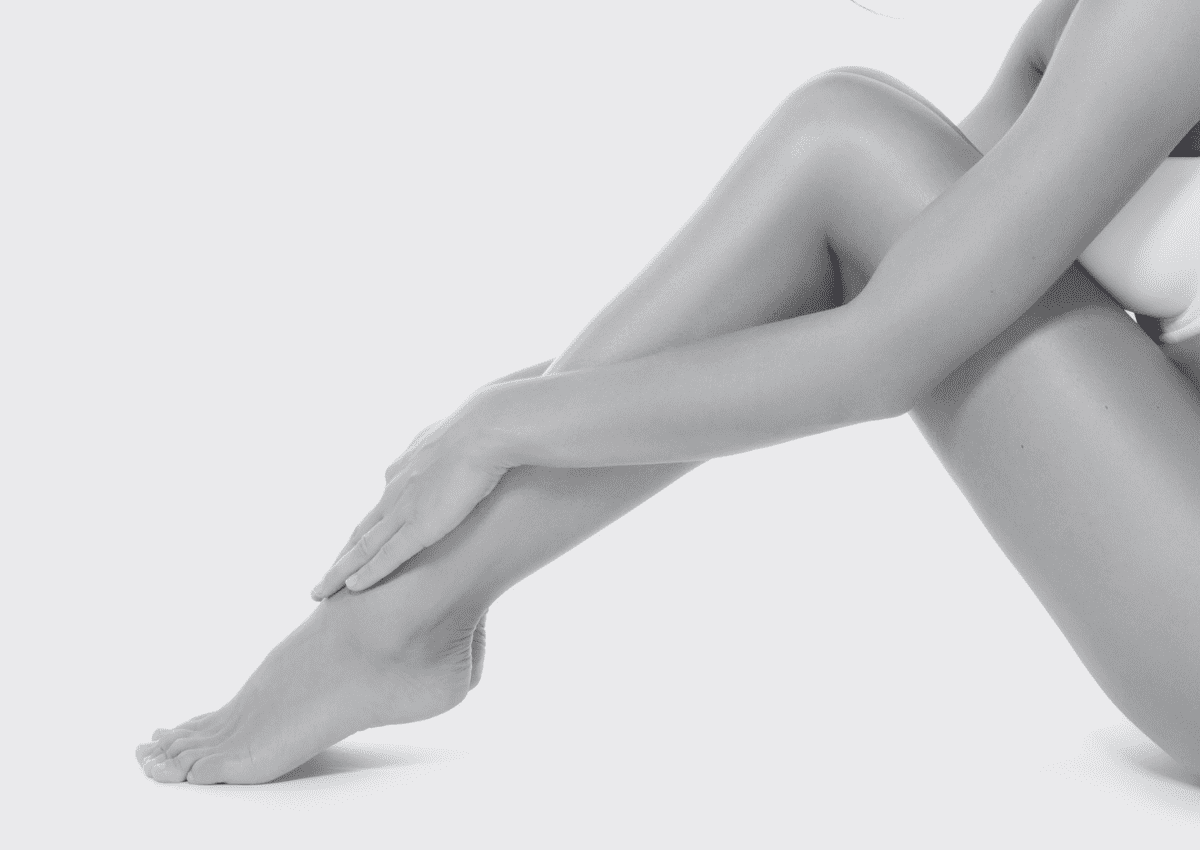 Black and white photography gives a classic and timeless feel to pictures. It is a perfect idea if you want a minimalist photo. Keep it simple to emphasize all the elements.
12. Select A Stunning Background
The background plays an important role in capturing quality photos. Use the natural beauty of nature such as forest, garden, or mountains as background. You can also have a photo shoot in a studio to make your pictures look professional and unique.
13. Add Action Figures
Adding action figures will add an interesting story to your photo. This effect will grab the attention of your viewers as they will be able to visualize a story where your feet are the main subject.
14. Experiment With Temporary Feet Tattoos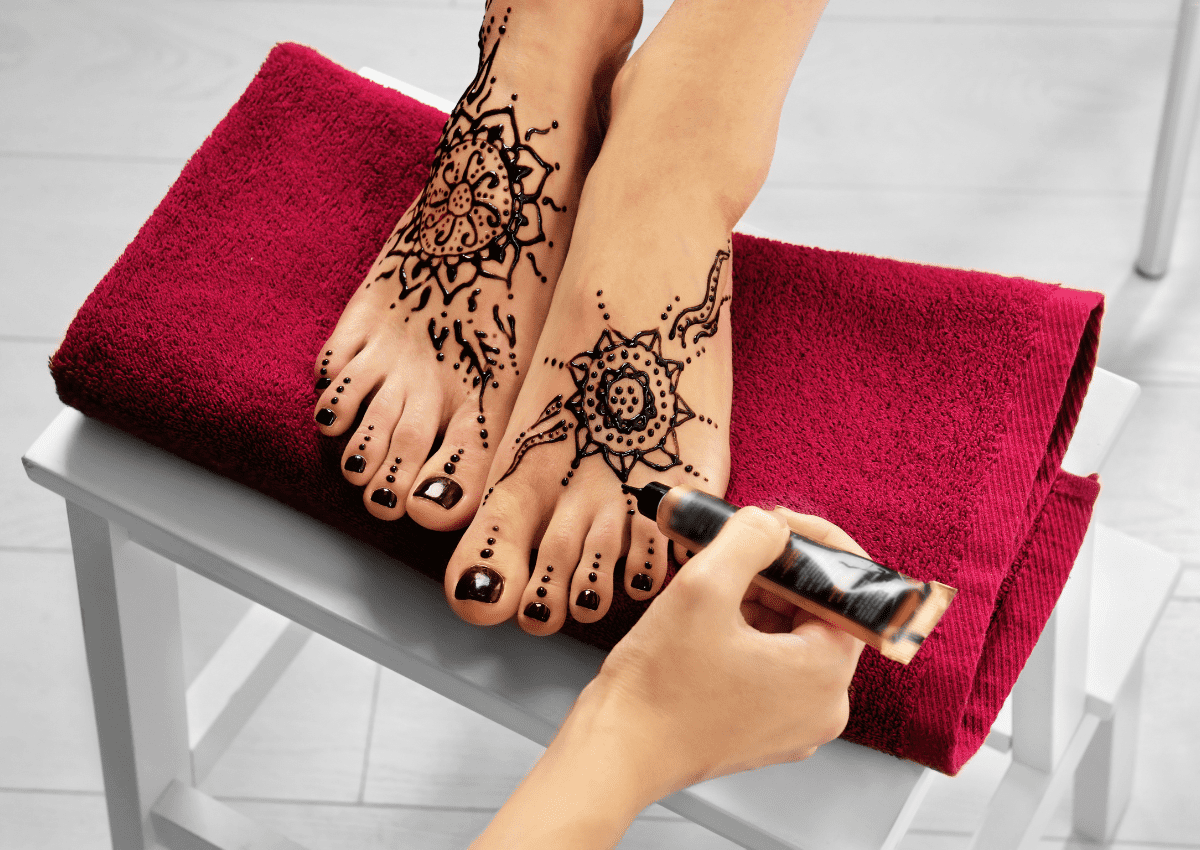 Choose a tattoo design that will look great on your feet. The tattoo should complement your skin color to make your photos appealing. Try different temporary tattoos until you find a great design that is suited for your feet.
15. Capture Your Feet In Locomotor Movements
The locomotor positions that you can try are walking, running, dancing, climbing, leaping, and sliding. Slowly move your feet and let the photographer take several shots in motion.
You can also freeze your feet in a certain motion to capture a clear photo.
16. Choose A Location Above The Ground
An elevated area in a picturesque location is ideal for a perfect shot. Point the camera upwards to use an unusual angle and ensure every detail will be captured.
17. Beach Photoshoot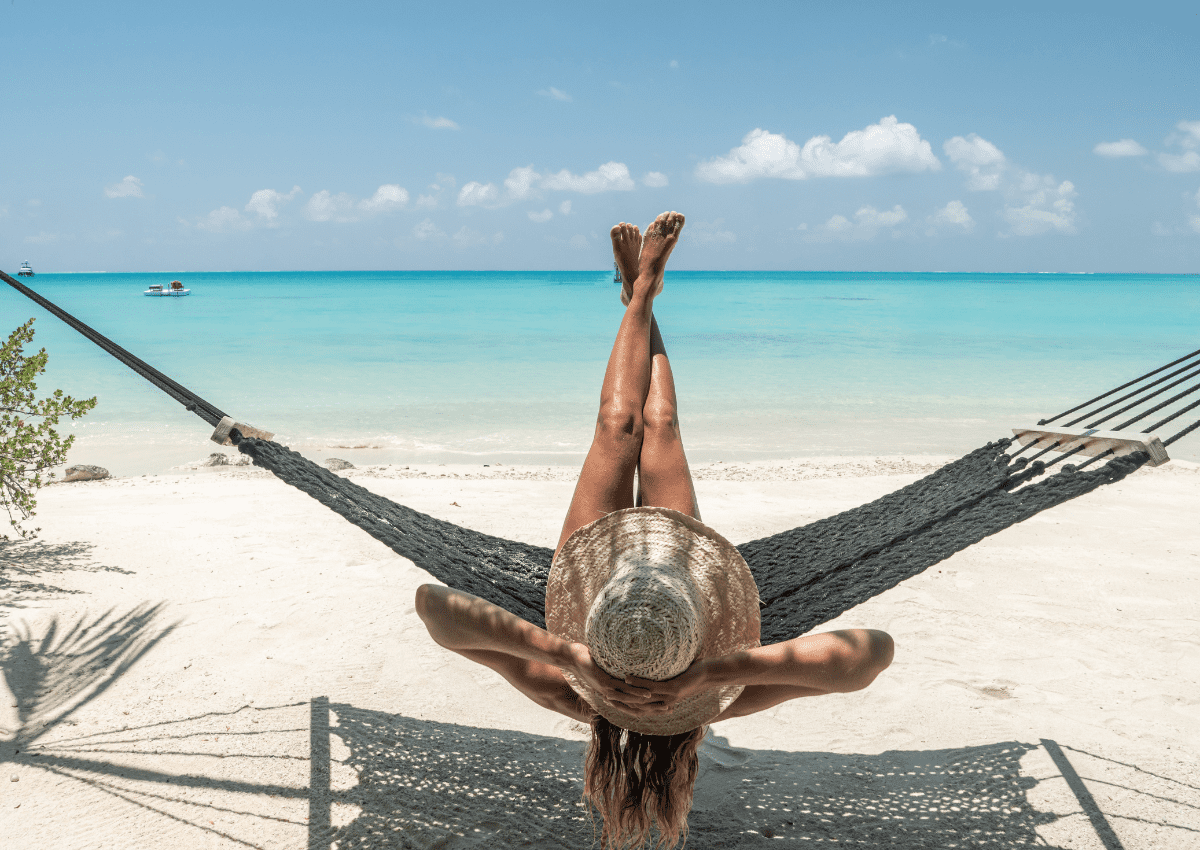 The beach is one of the great places where you can take photos of your feet. Some of the photo ideas on the beach are walking on the sand barefoot or with slippers, playing with the waves, and immersing your feet in the water.
Summer is the best time to take a beach photoshoot as the sun gives a natural and creative effect.
18. Organize A Themed Photoshoot
A themed photoshoot gives a unique atmosphere to the photos. You can try photography themes fun and playful, galaxy, futuristic, dreamy, and nostalgic.
You can also have a photoshoot that is inspired by holidays such as New Year, Valentine's, Easter, and Christmas.
Photo Tips For Capturing Visually Appealing Feet Photos
These are the photo tips that will help you enhance your photos to get the interest of your audience.
1. Pamper Your Feet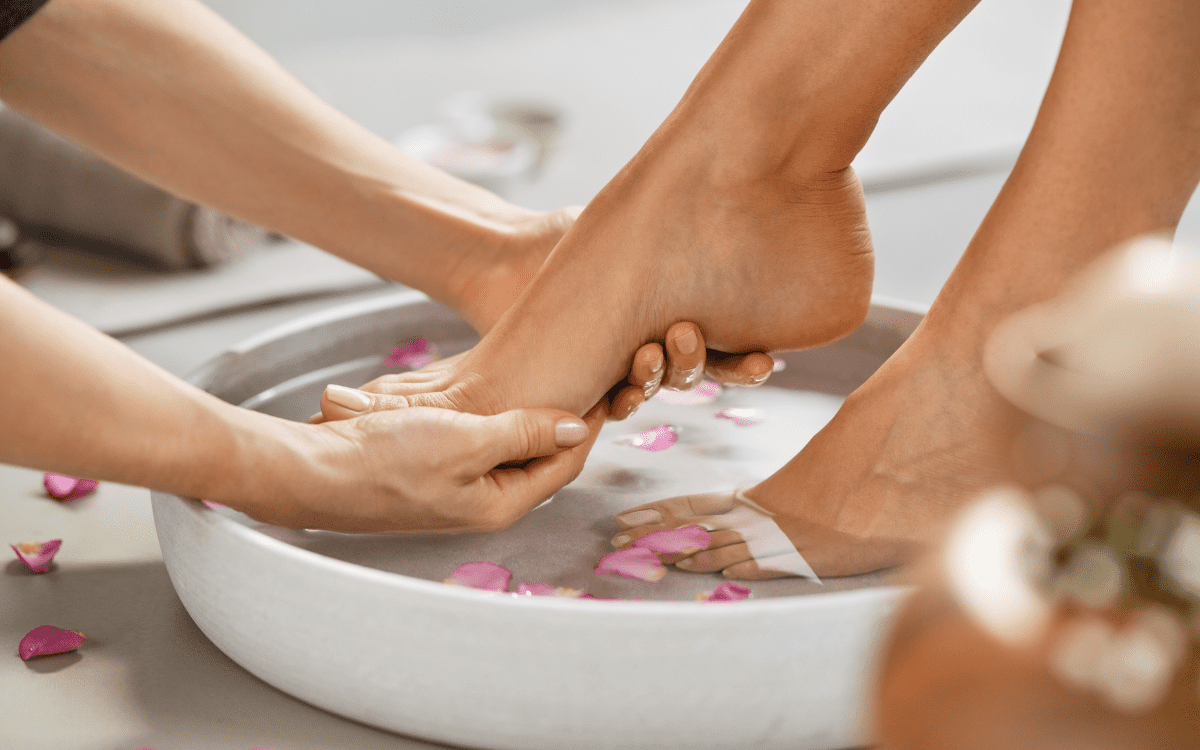 Taking care of your feet is essential to make them look great.
Regularly scrub and moisturize your feet to remove dead skin.
Soak your feet to make them soft and brighten dull skin.
Use a foot file to keep your feet smooth and healthy.
Maintain your toenails to prevent problems such as ingrown.
Exfoliate them once a week to maintain their beauty.
Stay hydrated to take care of your skin.
2. Lighting
Lighting sets the mood and atmosphere of photos and it has a major role in creating eye-catching photos. You can use natural, artificial, ring, and portable photography lights.
3. Use Props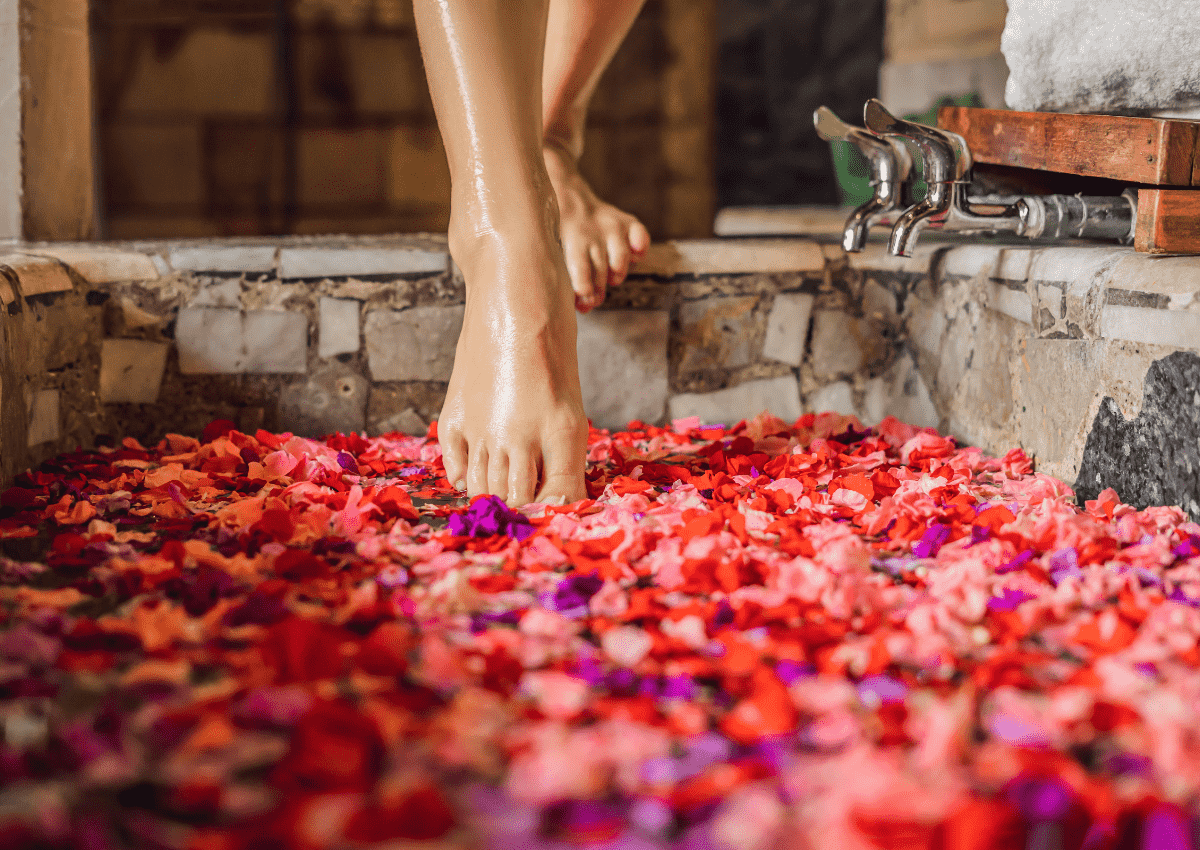 Props make photos look interesting and professional. Some props you can use are water, flowers or petals, leaves, candles, clean linens or towels, foot jewelry, footwear, temporary tattoos, fishnet stocking, rocks, paint, dirt, and mud.
The props you will use must match the background and lighting of the location.
4. Invest In Equipment
Use tripods or high-quality cameras to take extraordinary photos. You must know how to effectively use photography tools to shoot high-quality and professional-looking photos.
5. Choose The Right Background
Backgrounds create a sense of harmony and make photos impactful. Avoid busy backgrounds, as they will distract your audience and will make pictures look unpleasant.
Always consider the environment, weather, and lighting conditions.
6. Try Different Angles And Poses
The camera angle and the position of your feet impact the quality of your photos as they influence their shape and visual appeal. Experiment with different angles and poses until you find the best one to impress your audience.
7. Use Photo Editor
Photo editing is a skill that you should master to choose effects that complement your subject. The photo editing tools that you can use are Adobe Photoshop, Canva, Affinity Photo, Luminar, and LightRoom.
8. Hire A Photographer And Upgrade Your Skills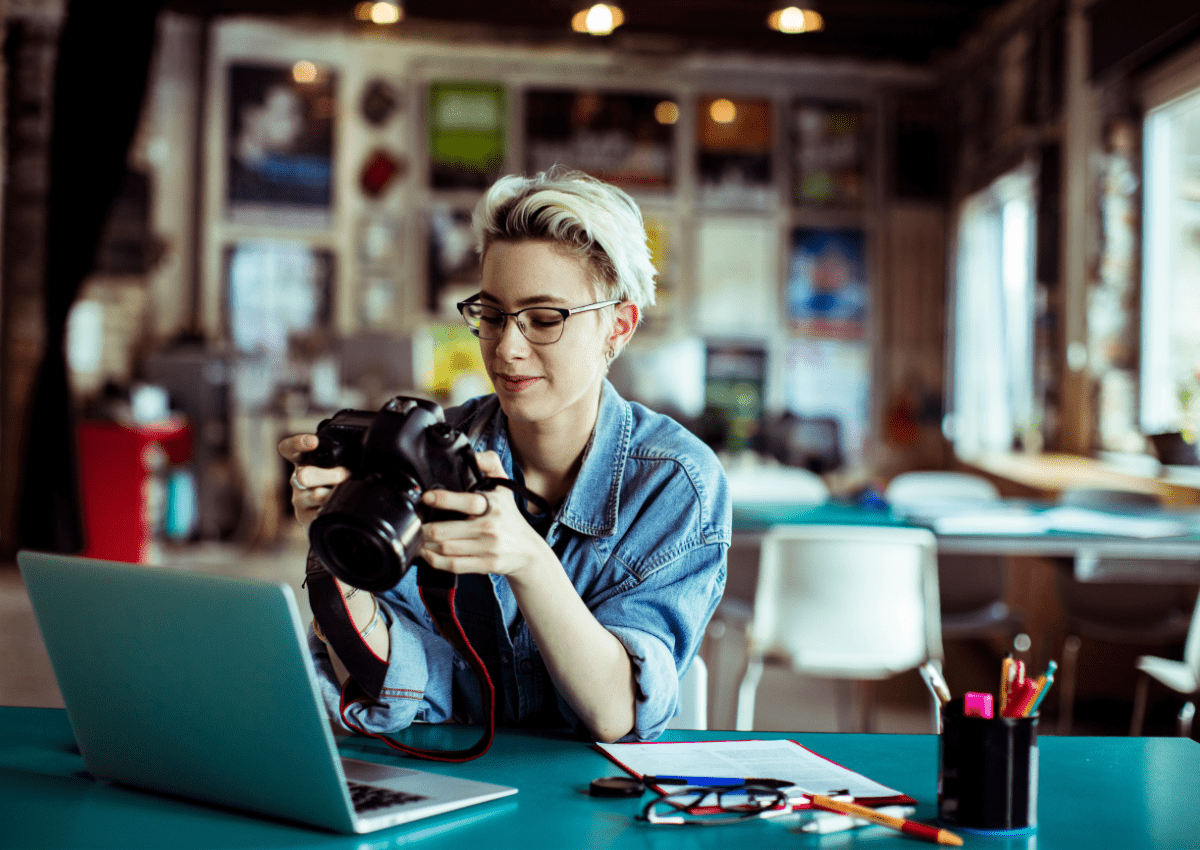 A professional photographer will help you take top-notch photos as he or she has knowledge, skills, and experience.
If you want to do it by yourself, you must upgrade your skills by learning new tips and techniques to make it easy to take exceptional photos.
Getting higher quality photos is the easiest way to sell your feet pictures on Instagram, feet platforms or wherever your audience is.
9. Stay Updated On Photography Trends
Keeping up with trends is essential to stay relevant in your field as it opens new opportunities.
You can take online courses, find the best places to promote your feet pics, watch video tutorials, or join seminars and events that will help you gain additional knowledge and skills.
Conclusion
The feet are one of the body parts that is a great subject in taking photos. Some people do it just for fun, as their passion, or to sell their pictures online, you can definitely make good money selling feet pics.
To capture unique and artistic feet pictures, a story behind your photo must showcase your hobbies, personality, or profession.
Your knowledge, skills, and tools in photography must be used effectively to create attention-grabbing feet photos.